CyberConnect2 again talks possibility of remaking Solatorobo as well as Tail Concerto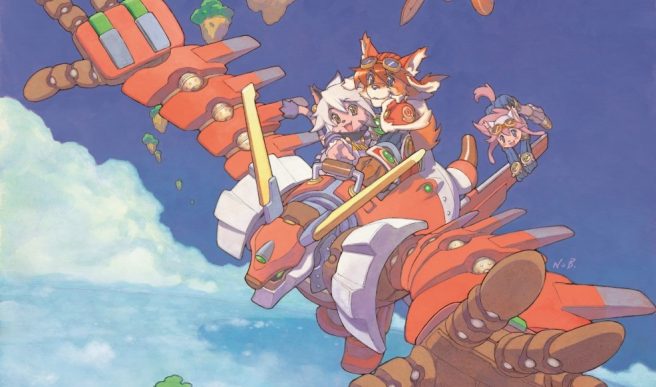 With Fuga: Melodies of Steel releasing in just a few weeks, we were able to speak with creative director Yoann Gueritot. Fans are likely aware that the game is set in the same universe as the other Little Tail Bronx titles, Solatorobo and Tail Concerto.
Over the years, there have been plenty of requests for CyberConnect2 to re-release or remake those previous titles. Gueritot addressed the possibility again while speaking with Nintendo Everything.
He told us:
"Actually a lot of people in the company (me included) would like to do a remake of Solatorobo, or even Tail Concerto, but it's all up to the original publisher, Bandai Namco Entertainment. This is just me, but maybe if the fans make Fuga a success and shout loud enough, they might get what they want some day… (but seriously, please do it, I really want to work on those remakes…)."
CyberConnect2 boss Hiroshi Matsuyama previously spoke about the possibility of revisiting Solatorobo a couple of years ago. You can find his comments here.
Stay tuned for our full interview with Gueritot regarding Fuga: Melodies of Steel, which is coming very soon.
Leave a Reply