Fire Emblem: Three Houses soundtrack pre-orders open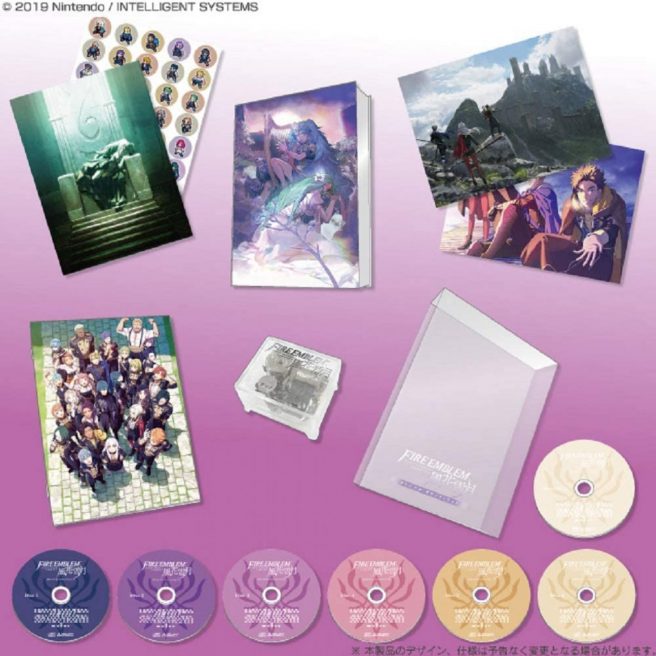 A new soundtrack for Fire Emblem: Three Houses was announced a little while back. Play-Asia is now taking pre-orders here.
As a reminder, there will be a regular version for $73. You can also pick up a limited edition for $104, which comes with a music box and four poster cards. Both editions also feature six discs, a bonus DVD, clear case, Sothis and Rhea jacket, and a twenty page booklet.
Here's the product description from Play-Asia:
Original soundtrack to video game "Fire Emblem: Fuka Yuzuki" for Nintendo Switch. The DVD contains not only BGM from the game, but also BGM from the downloadable contents and the theme song Hrasvelgr no Shojo – Fuuka Setsugetsu the DVD also contains other tracks that couldn't be included on the CD, such as battle BGM and jingles. Six CDs, and one music data DVD with a total running time of more than 8 hours. The booklet and digistack of this soundtrack are fully illustrated, and the clear hologram specification case can be inserted with a different illustration. The main cover artwork is newly illustrated by Chinatsu Kurahana, the character designer. Limited Edition includes a set of four tall size postcards and a music box of "Hresvelg no Shojo".
The Fire Emblem: Three Houses soundtrack will release on February 17, 2021 in Japan (though Play-Asia has it for February 22). It has not been announced for any other region at this time.
Leave a Reply