Hyrule Warriors – dev length, put in elements because of fan feedback, more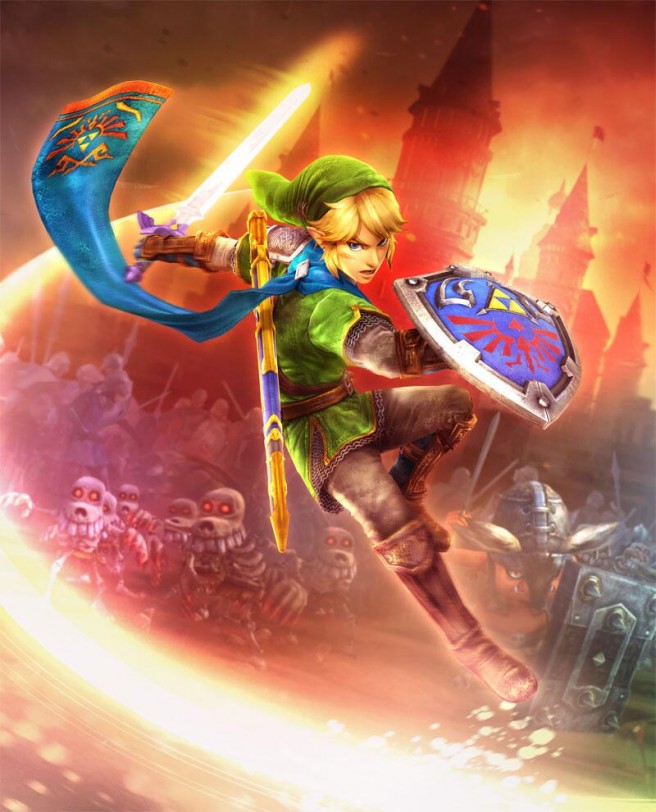 Game Informer published a new Hyrule Warriors interview today with general producer Hisashi Koinuma and development producer Yosuke Hayashi as well as supervisor and overall Zelda producer Eiji Aonuma. The three spoke about how long the game has been in the works, talked about how fan feedback influenced the game, and more.
You can check out a few excerpts from the interview below. More comments can be found on Game Informer.
On how long Hyrule Warriors has been in development…
From the original concepts and the original discussions, the very start has probably been about two years and then it's probably been about a year and a half of actual development and working on the game.
Tecmo Koei has released several Wii U titles already. We're used to development on Wii U, so it wasn't that much of a hurdle for us. We were able to focus just on making this game what it is, focusing on the Zelda elements and bringing those into a Dynasty Warriors-style game. It really wasn't that hard.
[Eiji Aonuma] From where I sit as a member of Nintendo on the outside looking in, I am really impressed with how quickly the development process happens at Tecmo Koei.
On who approached who in terms of offering up the idea…
It started with the Tecmo Koei side. We've done other collaborations with Dynasty Warriors games, and so we brought the idea up to Nintendo and asked if we could use Zelda in a Dynasty Warriors type of game.
[Eiji Aonuma] To be honest, I hadn't had that much experience or exposure with Dynasty Warriors games, but it was very serendipitous because I had just happened to be playing a Dynasty Warriors collaboration title at the time this idea was proposed to me. It was almost like the stars aligned.
On whether we'll see hints about the new Zelda coming to Wii U in Hyrule Warriors…
[Eiji Aonuma] In the trailer I talked about the idea of the open world and how we're going to really bring it to life in the next installment of the series. With Hyrule Warriors, it's not a huge open world, but it's a large area with battles taking place all the time. Link has to figure out what his strategy is, what his part is going to be, and how he is going to take over as many of these areas as possible. In that sense, it's unlike the traditional Zelda titles where there is a process – a flow you have to follow. You start at A, you go to B, you get the key kind of thing. My goal is to eliminate that sort of formula and make it more of, as in with Hyrule Warriors, this large space where you have to figure out what your experience is going to be within that space.
On the team's reactions to the feedback from fans on the announcement of Hyrule Warriors…
We definitely check fan feedback. We were most nervous right before the Nintendo Direct reveal. We were all watching live as well and checking to see what fan reaction was. It was actually more positive than we had anticipated. We were able to relax a little bit and confirm that we were going in the right direction with the ideas we had for the game. It was something that was resonating with fans that they would appreciate, and we started seeing a lot of comments from fans saying, "We think this should be in there!" or "This element should be in there!" and "They should do things like this!" and a lot of those kinds of ideas starting popping up and there are actually several of those ideas that we took and put into the game. We'll talk more about that at a later date, but there are definitely those elements that we put in because of fan reaction and fan comments to what they saw. It's been reassuring to see there a lot of people who have said, "We wanted to play a Zelda game like this too!"
Leave a Reply