Marvel's Midnight Suns trailer highlights the Hunter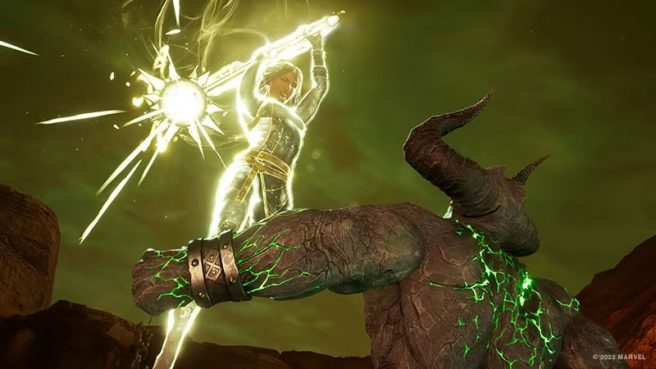 Marvel's Midnight Suns has released its latest character trailer with a look at the Hunter. She was a demi-goddess of evil that actually died at one point, but has been resurrected.
Read more about the Hunter below.
Centuries ago, the Hunter was born the only child of an ordinary man and a powerful immortal. When the Hunter's father fell victim to a plague, the Hunter's mother, the sorceress Lilith, was consumed by grief. Her inner turmoil twisted her magic and led her down a path of darkness until she became a demi-goddess of evil. As she and her demonic hordes ravaged the Earth, the Hunter was raised in secret by Lilith's sister, Caretaker, as a weapon against Lilith. When the Hunter came of age, they proved the only hero strong enough to defeat Lilith and restore peace.

However, the battle was won at great cost, and the Hunter was slain alongside the demon mother. Both were buried and forgotten for centuries, until Lilith was raised by the infamous Hydra organization, her devastating powers augmented and amplified by modern technology and magic. Although the Hunter has been resurrected as well, they are haunted by their own demons of grief and guilt, leaving them to battle not only their mother, but also their inner darkness and light.
And here's the Marvel's Midnight Suns trailer for the Hunter:
Marvel's Midnight Suns will launch for Switch in 2023. You can watch previous character trailers for Captain America here Iron Man here, Spider-Man here, Doctor Strange here, Captain Marvel here, Wolverine here, and Scarlet Witch here.
Leave a Reply