Moonlighter sells 150,000 copies on Switch, 500,000 units total; Between Dimensions DLC announced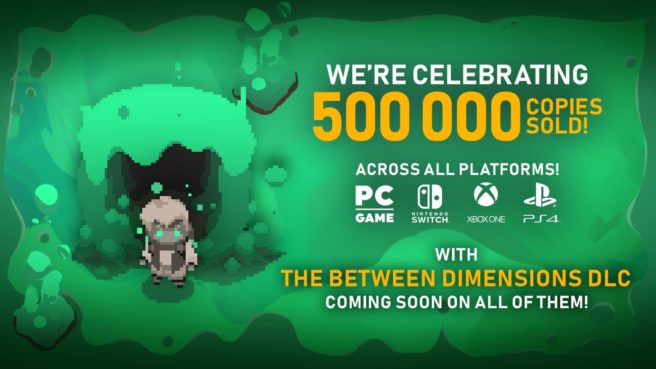 Moonlighter has sold over 500,000 copies across all platforms, Digital Sun and 11 bit studios have announced.
In Japan, the game recently came out on the eShop and has done very well having debuted in fifth position in its first week. Total sales have reached 150,000 units on Switch alone, 11 bit studios says.
Developer Digital Sun isn't finished with updates for Moonlighter. This summer, the game will be expanding with a Between Dimensions DLC.
Here's what fans can expect:
– New Monsters – Expand the main experience by filling current dungeons with new creatures.
– The Interdimensional Dungeon – An all-new dungeon swarming with powerful new mini-bosses.
– New Gear – Adventurers can pick up a plethora of new weapons, armors, shop items, and rings.
– Trick Weapons – Never before seen Trick Weapons will grant players special powers, but they might come with a price! Twisting Moonlighter's mechanics in new and inventive ways, these new weapons will punish your enemies, but might just be a little err… tricky at the same time.
We also have the following screenshots of the DLC:
Moonlighter can currently be purchased at a 33% discount on the North American Switch eShop. The same sale will be offered in Europe on April 11.
Source: 11 bit studios PR
Leave a Reply