Pokemon: Detective Pikachu team "thought about" casting Danny DeVito, used the actor in a test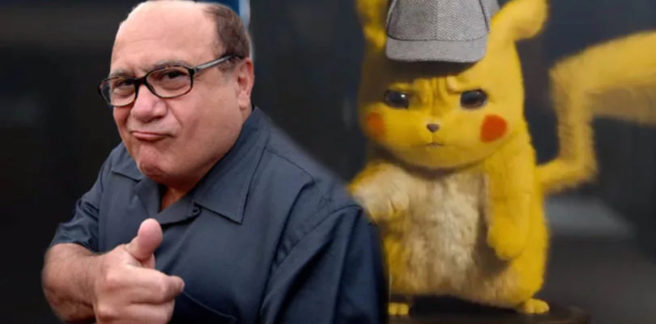 Something fans long wanted to see was Danny DeVito playing the role of Detective Pikachu. Fans even petitioned for DeVito to take on the part prior to the 3DS title coming west. Those wishes never materialized, as Kaiji Tang voiced the character in the game and Ryan Reynolds was given the role in the upcoming movie.
In an interview with Game Informer, producer Cale Boyter commented on whether the Pokemon: Detective Pikachu movie team knew about fans' interest DeVito. VFX producer Greg Baxter also revealed something noteworthy, which is that lines were taken from assorted actors' past roles and were animated in an early version of Pikachu to the audio to see how it looked.
Boyter and Baxter shared the following:
"We definitely thought about it and how it might inform the spirit of it. Danny is incredible by the way. I am a huge fan of Danny DeVito." – Boyter

"It was really very funny, so I couldn't speak to all the reasons why it wasn't Danny DeVito cast. I love Danny and some point maybe after the movie comes about, we can share those early tests. It's absolutely hilarious." – Baxter

"I can't give away too much, but in terms of where the story goes and how it evolves, we had to sort of look at everything, including what fans weren't seeing yet to make the decision. But that spirit of Danny DeVito, I promise you, is still inside of Pikachu." – Boyter
Leave a Reply