Rumor: Are Platinum Games teasing something The Wonderful 101 related?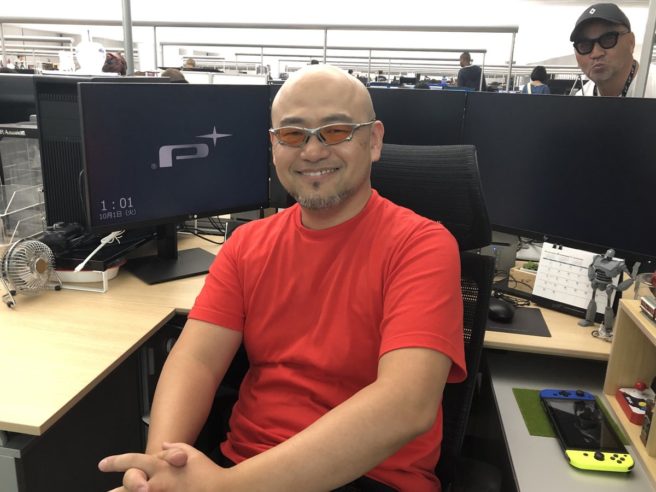 A couple minutes ago, both the official English and Japanese Twitter accounts of Platinum Games posted the image above, showing Hideki Kamiya at his desk. His computer monitors are completely black, except for the Platinum Games logo and the date and time on the left one. You'll notice that the time says "1:01" – a possible reference to The Wonderful 101. Many fans are already speculating that this might be Platinum's way of teasing something related to The Wonderful 101, possibly a port of the game for Nintendo Switch. Naturally, this picture by itself isn't confirmation of anything – while it's unlikely that the monitor prominently displaying that exact time behind Hideki Kamiya, who was the director of The Wonderful 101, is a coincidence, Platinum Games are known for being cheeky and sometimes putting out references to their games that don't necessarily mean anything.
Still, the company have talked about The Wonderful 101 and a possible future of the series recently. In June of last year, Platinum Games stated that they've been doing "a lot of intel gathering" about the game. Also, in February of last year, Atsushi Inaba, who was the producer of the game, said that he's interested in releasing The Wonderful 101 again. Back in 2017, they posted some artwork of some The Wonderful 101 characters playing on a Nintendo Switch.
What do you think? Are Platinum Games actually teasing something here? Or are they just having fun?
Leave a Reply