Rumor: Beyond Good & Evil 2 possibly teased by Michel Ancel via artwork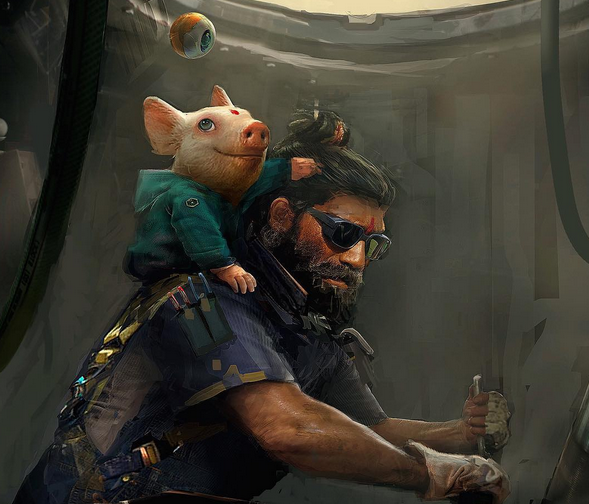 Ubisoft's Michel Ancel, creator of both the Rayman and the Beyond Good & Evil franchises, caused quite a stir this morning when he posted some Beyond Good & Evil concept artwork on his Instagram account, along with the line "Somewhere in system 4 … – Thanks ubisoft for making this possible !" The artwork seems to show Pey'j from the first game, only much younger, leading fans to speculate that Beyond Good & Evil 2 might be a prequel.
It also doesn't seem like Ancel made this post by accident or without approval from the higher ups at Ubisoft – the Ubisoft France Twitter account urged fans to take a look at the Instagram post.
While this all seems to be pretty conclusively pointing at a Beyond Good & Evil sequel, keep in mind that it's not quite an official confirmation yet, and also that this might not be on a Nintendo platform. There have been rumors that Beyond Good & Evil 2 might be a Nintendo-funded NX exclusive, but of course, these might just be rumors and nothing more. We will keep you updated.
Leave a Reply