SEGA Ages director on choosing selection of titles and more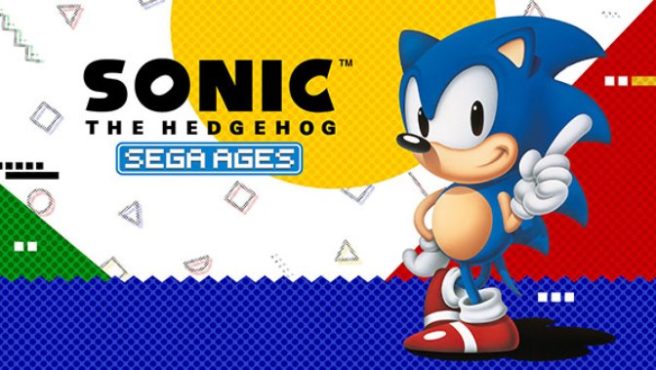 Switch owners can begin to enjoy some SEGA classics at home or on the go with the SEGA Ages collection on Switch, starting with two titles released this week: "Sonic the Hedgehog" and "Thunder Force IV". Following this will be steady releases including "Phantasy Star", "Alex Kidd in Miracle World", "Gain Ground" and many more.
Last week's issue of Famitsu has a mini-interview with Rieko Kodama, lead producer and director of SEGA AGES, to offer some insight on upcoming titles. Check out below for our translation.
Kodama is a legendary game developer, notable as one of the first prominent women in Japanese game development. She is particularly famous for her work on the "Phantasy Star" series and the "7th Dragon" series.

How did you choose the selection of titles?

Kodama: We started out by looking at what were the most popular titles from our previous release on Nintendo 3DS, "SEGA 3D Classics Collection". There were many fans that said they wanted to play these versions on the big screen, so I'm glad we can finally fulfill those requests.

Were there any titles in particular that you wanted to be included?

Kodama: Yes, "Thunder Force AC" and "Columns II" because it's been over 20 years since they were ported to the SEGA Saturn, and they haven't seen a new release since. We released "Thunder Force III" and "Columns" on Nintendo 3DS with "Sega 3D Reprint Archives 3" and they were really well received, so we chose these updated games in each series to show how this collection is about moving forward. We specifically chose these titles with Nintendo Switch in mind, and we've included online play, as well. I really hope fans enjoy the online modes!

What new additions are in each title?

Kodama: In "Out Run", we've included the new songs from the Nintendo 3DS version and added in an altered arrangement of some of the most popular songs. There are some songs fans absolutely expect with this title, and I dare say it feels very much like the arcade days. As for the other titles, we'll reveal more details as they come about.

Hit us with some hot takes on the upcoming releases!

Kodama: We know all of you out there expect top-quality ports and exciting new features for these games, so I can assure you we're devoted to meeting those expectations! "Thunder Force IV" and "Sonic the Hedgehog" in September are just the beginning – we've got "Phantasy Star" and lots of other great games coming your way. We'll also be holding a stage event at this year's Tokyo Game Show on September 22, so don't miss it!

Out Run: Nintendo Switch Version

Features new widescreen mode and 60fps visuals.
Contains all content from the Nintendo 3DS version, including the ability to tune-up your car.
Includes all music tracks from the original and Nintendo 3DS release. Three of the most popular tracks have a new arrangement, as well.
Includes gyro controls to imitate steering wheel motions.

Thunder Force AC: Nintendo Switch Version

Supports online leaderboards for every mode.
Includes an option ("Kids Mode") that has an easier difficulty and a rapid fire ability so new players can enjoy this as their first shooter.
Includes an extra stage that was originally exclusive to the arcade version.

Phantasy Star: Nintendo Switch Version

Includes a brand-new enemy bestiary.
Includes an auto-mapping feature.
---
Translation provided by Oni Dino on behalf of Nintendo Everything
If you use any of this translation, please be sure to source Nintendo Everything. Do not copy its full contents.
Leave a Reply