Square Enix would "love to" bring Dragon Quest X overseas, why the game was made internally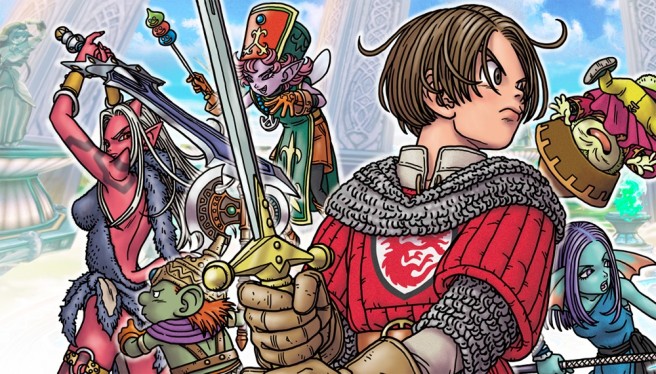 Dragon Quest X hasn't been released overseas yet. That's not because of a lack of interest from Square Enix, though.
Dragon Quest executive producer Yuu Miyake and mobile producer Noriyoshi Fujimoto, speaking with Siliconera, said the following when asked if Square Enix would like to bring the game over: "We'd love to do it! Love to."
Miyake then elaborated:
"In terms of this being an MMO, again, we have to consider the operation and logistics of how to make that feasible. We also have to think about it from a business standpoint. With Final Fantasy XI and XIV, it's a global-scale endeavor. In terms of Dragon Quest, the way it's perceived in the different countries is very, very different. How it's perceived in Japan is different than how it's perceived in the United States."

"In addition, we'd have to build a new data center for pretty much every location, and we need to make sure that makes sense as a business. We want to be able to operate in the different regions. Again, we would love to do it, but we're still trying to work out the details and figure out what would work best [were we to bring it abroad]."
Miyake also explained why Square Enix chose to create Dragon Quest X internally. This is different from previous entries, in which development was handled by companies like Level-5 and ArtePiazza.
"In Japan, you have your outside developers who understand Dragon Quest and know what's appropriate for a certain platform, so we worked with partners that knew what they were doing as well as what Dragon Quest was, and in that way it was a great partnership. With Dragon Quest X, because it's an MMO, the team thought, 'Okay, what company in Japan knows MMOs the best? Wait, that's us! We're running Final Fantasy XI, so, why not do it with an internal team?' So, the concept isn't about working with an outside company versus an inside company, it's more like who works on a specific title and platform the best. We're all kind of the same if you look at it from that perspective."
Leave a Reply