Super Nintendo World Direct live stream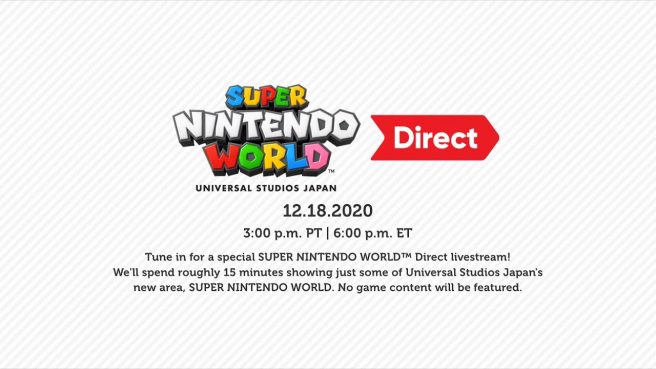 It's been a busy past few days for presentations with the Indie World Showcase and Sephiroth presentation for Super Smash Bros. Ultimate, and Nintendo is now ending the week with a Nintendo Direct dedicated to Super Nintendo World. The broadcast begins at 3 PM PT / 6 PM ET / 11 PM in the UK / 12 PM in Europe. It should last about 15 minutes and won't cover game content.
You can watch the Nintendo Direct as it happens below. If anything noteworthy is shared, we'll be sure to pass along the news on the site.
Leave a Reply