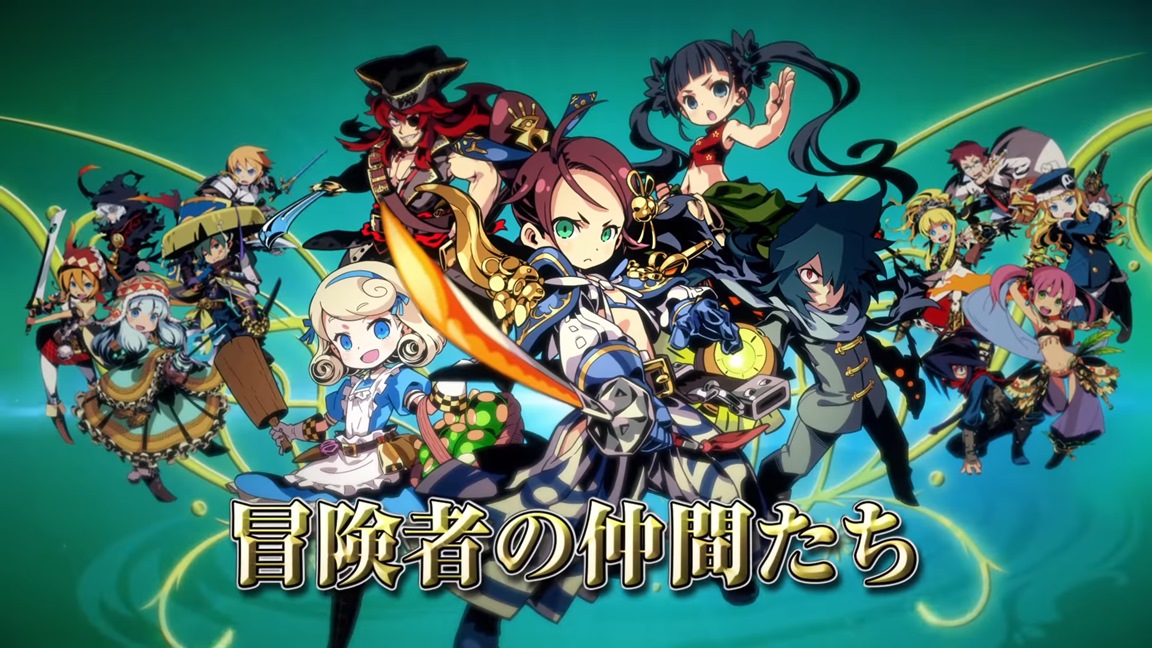 Etrian Mystery Dungeon 2 is heading to 3DS, Atlus announced today. The news was just shared during the Atlus New Title Announcement Special Spring 2017 event.
Buyers will receive a two-disc user's best album featuring player favorite songs from the Etrian Odyssey series when they pick up a first-print copy of the game. Atlus will allow fans to vote on the tracks until April 9. Yuuji Himukai designed the jacket that houses the CDs.
Also, an Etrian Odyssey 10th Anniversary Box limited edition will be sold for 9,800 yen. It'll come with a copy of the game, special-make box, and 200-page Character Art Works book containing character illustrations from across the Etrian Odyssey series numbered titles.
Etrian Mystery Dungeon 2 launches on August 31 in Japan for 6,480 yen. Access the official website here and watch the first trailer below.
Here's an overview of the story, courtesy of Gematsu: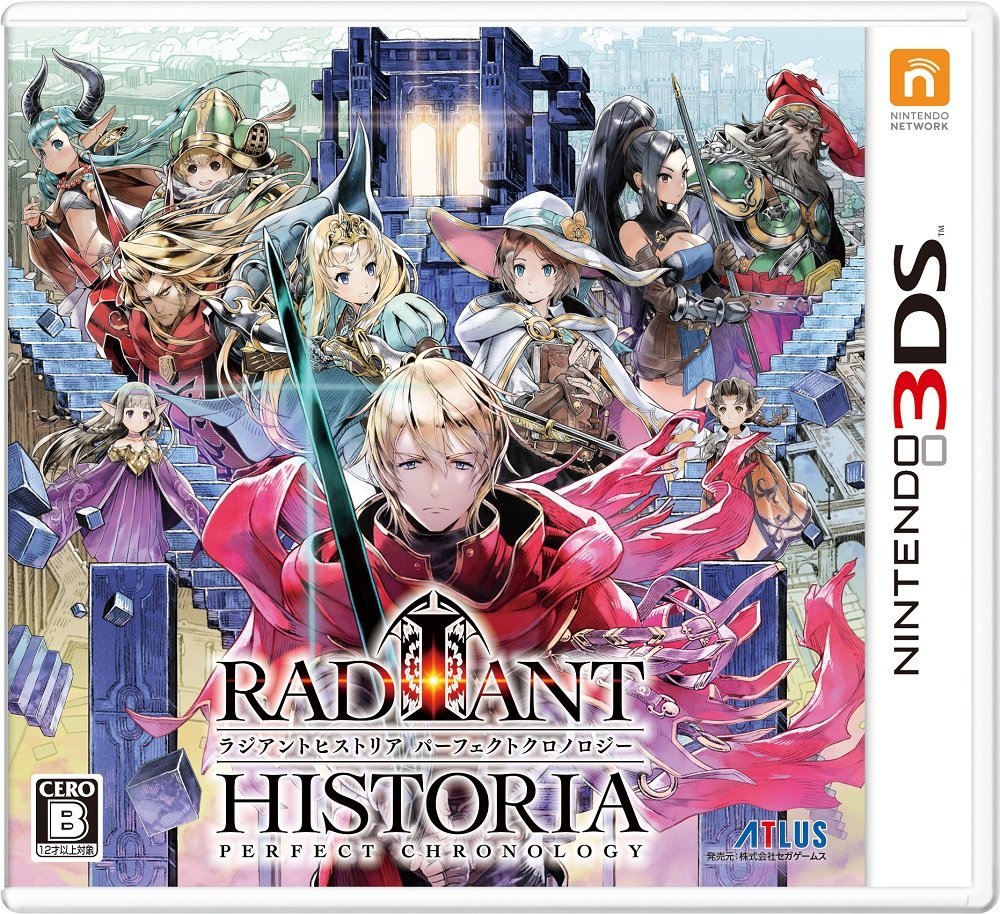 Atlus has released the first trailer for Radiant Historia: Perfect Chronology, which was announced for 3DS this week. View it below.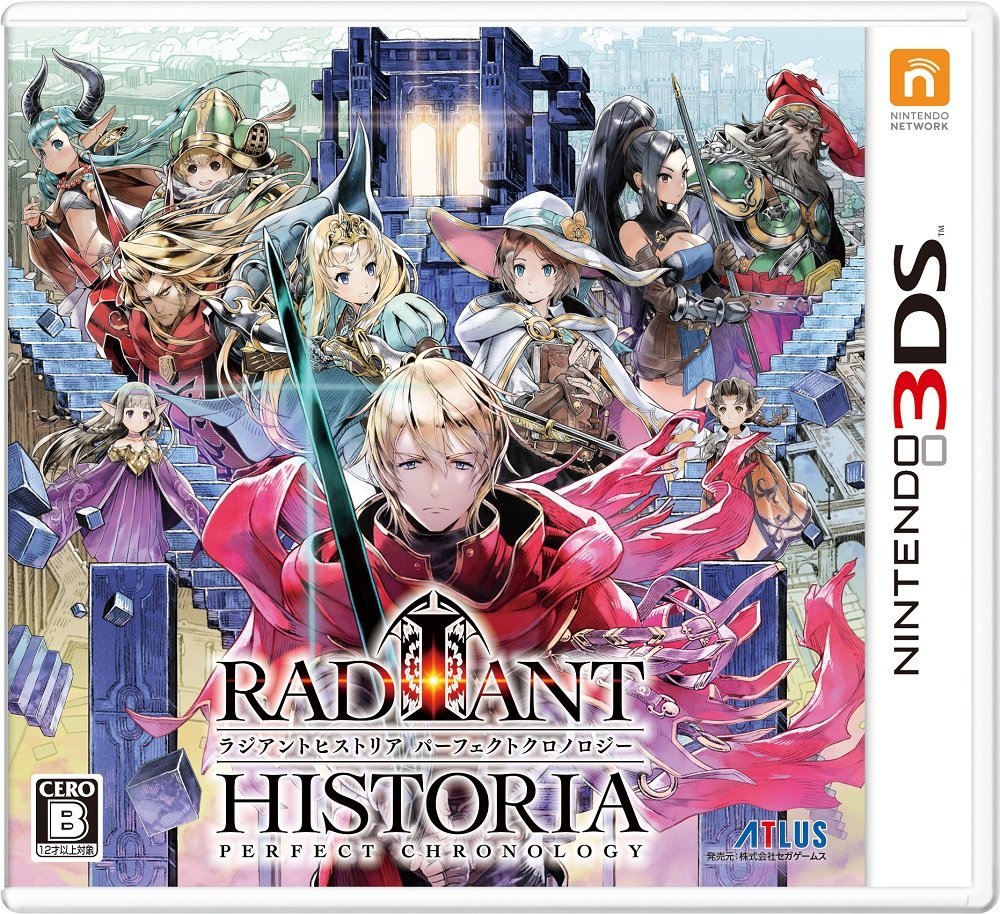 Amazon Japan has posted the boxart for Radiant Historia: Perfect Chronology, attached above. We also have some additional screenshots, including a look at the new opening animation.
Here's the packaging for the Perfect Edition by the way: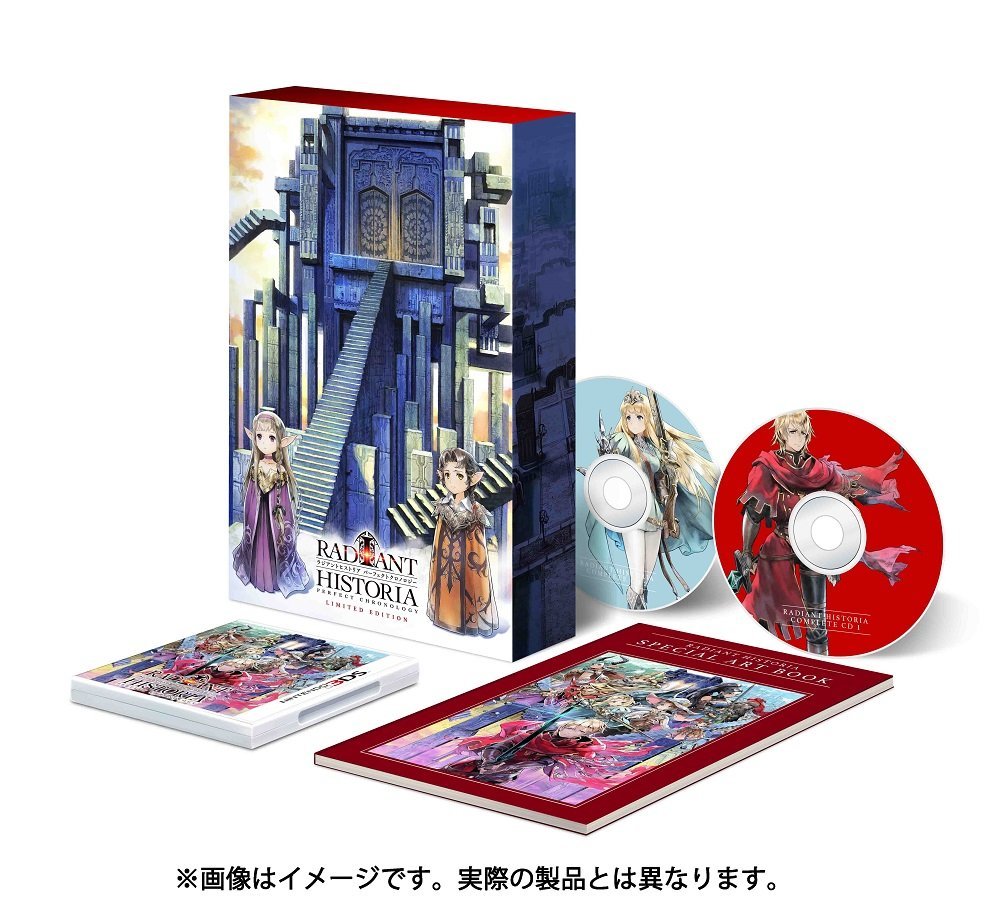 Famitsu has uploaded to their website the first Radiant Historia: Perfect Chronology screenshots. Check them out below:
By the way, Famitsu confirms a Perfect Edition for Radiant Historia: Perfect Chronology (10,584 yen) and stereoscopic 3D is not included.
Atlus' old Japanese website is now a thing of the past. It was previously located at Atlusnet.net, but a refreshed look is now up at Atlus.co.jp. The old site will be removed on March 31.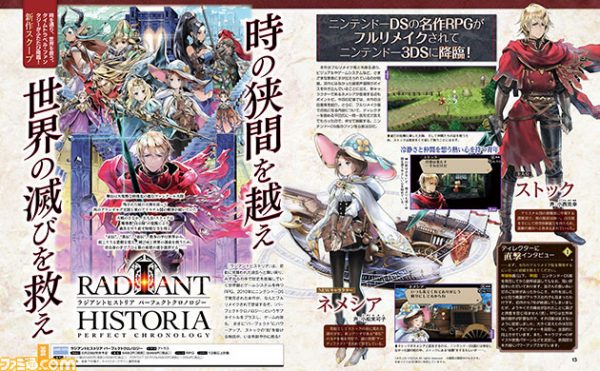 We first found out about Radiant Historia: Perfect Chronology – a remake of Atlus' 2010 DS RPG – a few hours ago. First details have now leaked from Famitsu.
On 3DS, this new version has enhanced graphics, beautiful visuals inserted for event scenes, and the ability to change the difficulty level. A-1 Pictures produced the opening animation. Players can also choose from two modes when they first begin:
– Perfect Mode: newly added Sub-History in addition to the Standard History and Alternate History of the original title right from the beginning of the game
– Append Mode: start with Standard History and Alternate History, and after clearing those, you can move on to the new Sub-History. Difficulty level can also be changed.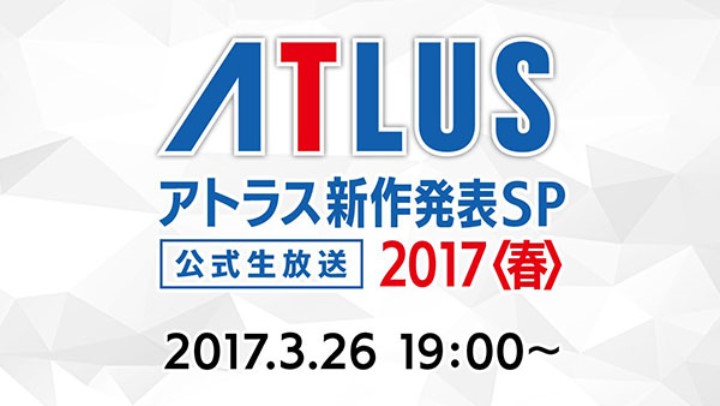 Wondering what's coming next from Atlus? On March 26, we should have a closer look.
Atlus will be hosting a "New Title Announcement Special Spring 2017" live stream on March 26. It will b on both Niconico and Fresh.
In addition to Radiant Historia: Perfect Chronology, we'll be getting a look at other new titles Atlus is preparing this year. The first trailer and latest information will be shared along with the cast of the new title and familiar Atlus radio guests. Announcer Chiaki Matsuzawa, voice actors Katsuyuki Konishi, Megumi Han, Tomomi Isomura, Yoshihisa Kawahara, Ayumu Murase, and Tomokazu Sugita, freelance writer Mafia Kajita, and composer Yoko Shimomura will be in attendance.
The New Title Announcement Special Spring 2017 live stream will be held at the following times:
– 3 AM PT
– 6 AM ET
– 11 AM in the UK
– 12 PM in Europe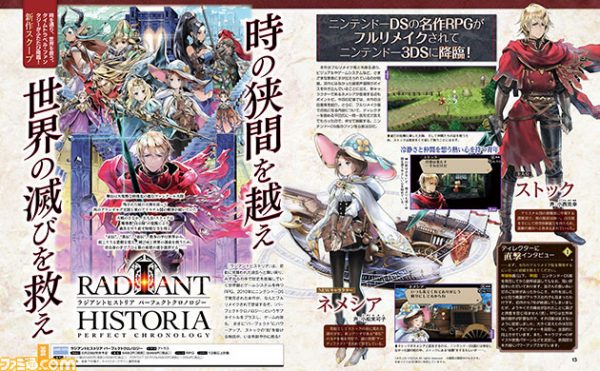 A few hours ago, Atlus put up a teaser website for a new Radiant Historia title, urging people to check the new issue of Famitsu for more information. Thanks to preview images of this week's Famitsu, we now know that the game the website teases is called Radiant Historia: Perfect Chronology for the Nintendo 3DS. It's a remake of the original DS game with new scenarios. It will be released in Japan on June 29th this year.
Check back soon for more information once we have the full issue of this week's Famitsu magazine.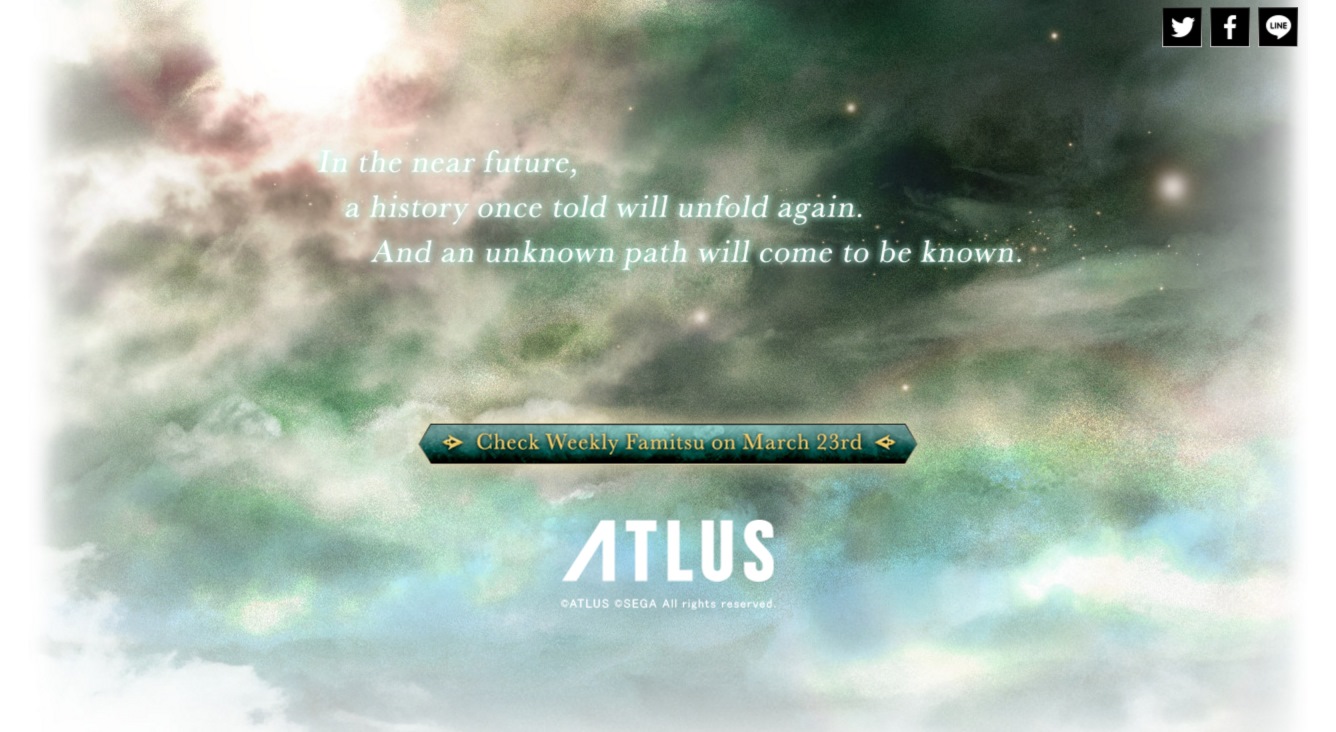 Atlus has just gone live with a teaser site for what looks to be a new Radiant Historia game. Access it here.
Obviously the URL is pointing to the site being related to Radiant Historia. Other than that, a message reads: "In the near future, a history once told will unfold again. And an unknown path will come to be known." More information will be shared in this week's Famitsu.
While we're generally against posting news without platforms having been confirmed, many of you know that Radiant Historia was a DS game. Hopefully Atlus will bring whatever this is to Nintendo platforms – be it Switch and / or 3DS.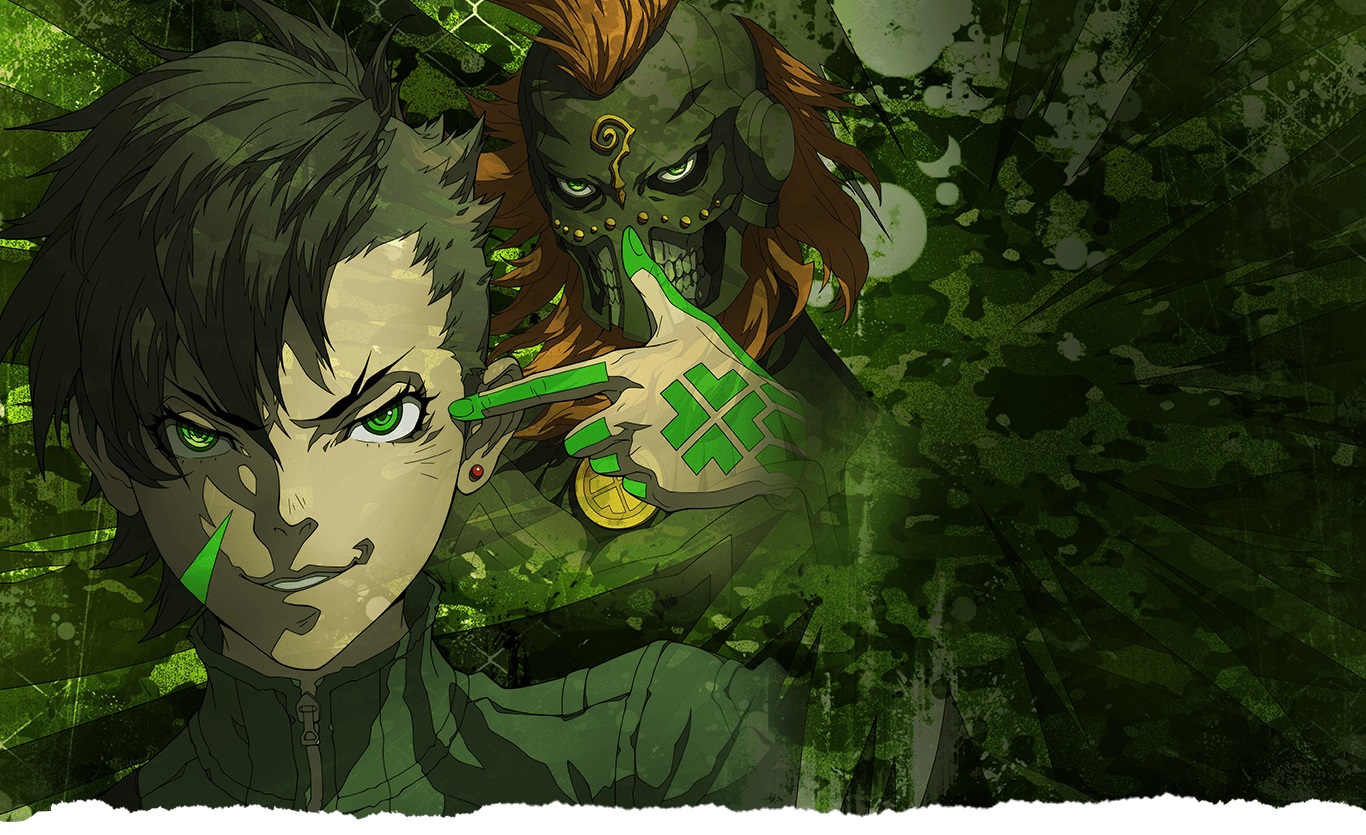 Atlus has discounted several games on the North American eShop. Persona Q, Shin Megami Tensei IV (plus Apocalypse) and Stella Glow are among the titles included.
Here's the full lineup:
Citizens of Earth – $4.49 (was $14.99)
Conception II: Children of the Seven Stars – $9.99 (was $29.99)
Etrian Odyssey IV: Legends of the Titan – $19.99 (was $29.99)
Persona Q: Shadow of the Labyrinth – $29.99 (was $39.99)
Shin Megami Tensei IV – $14.99 (was $19.99)
Shin Megami Tensei IV: Apocalypse – $39.99 (was $49.99)
Stella Glow – $29.99 (was $49.99)