BFAds has posted up Kmart's full Black Friday 2013 circular. You can find the full lineup of gaming items through the images above.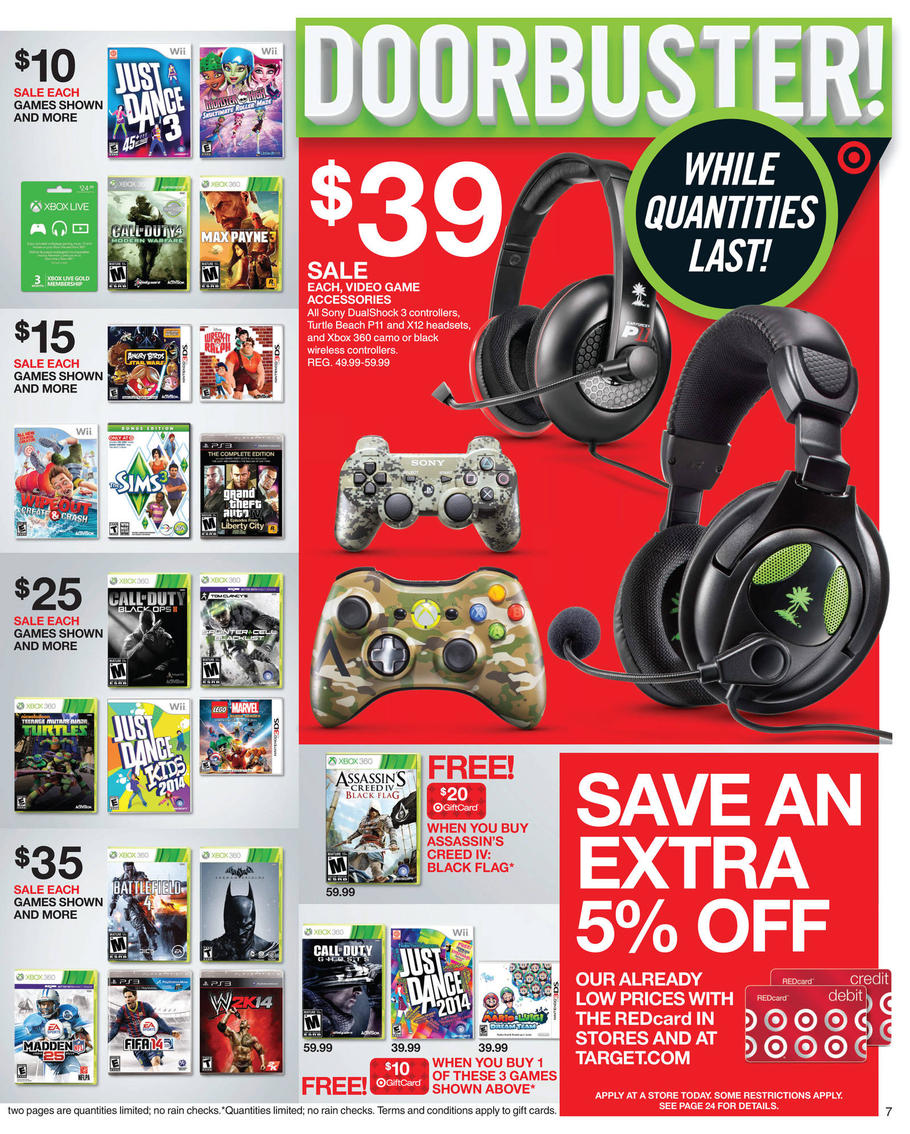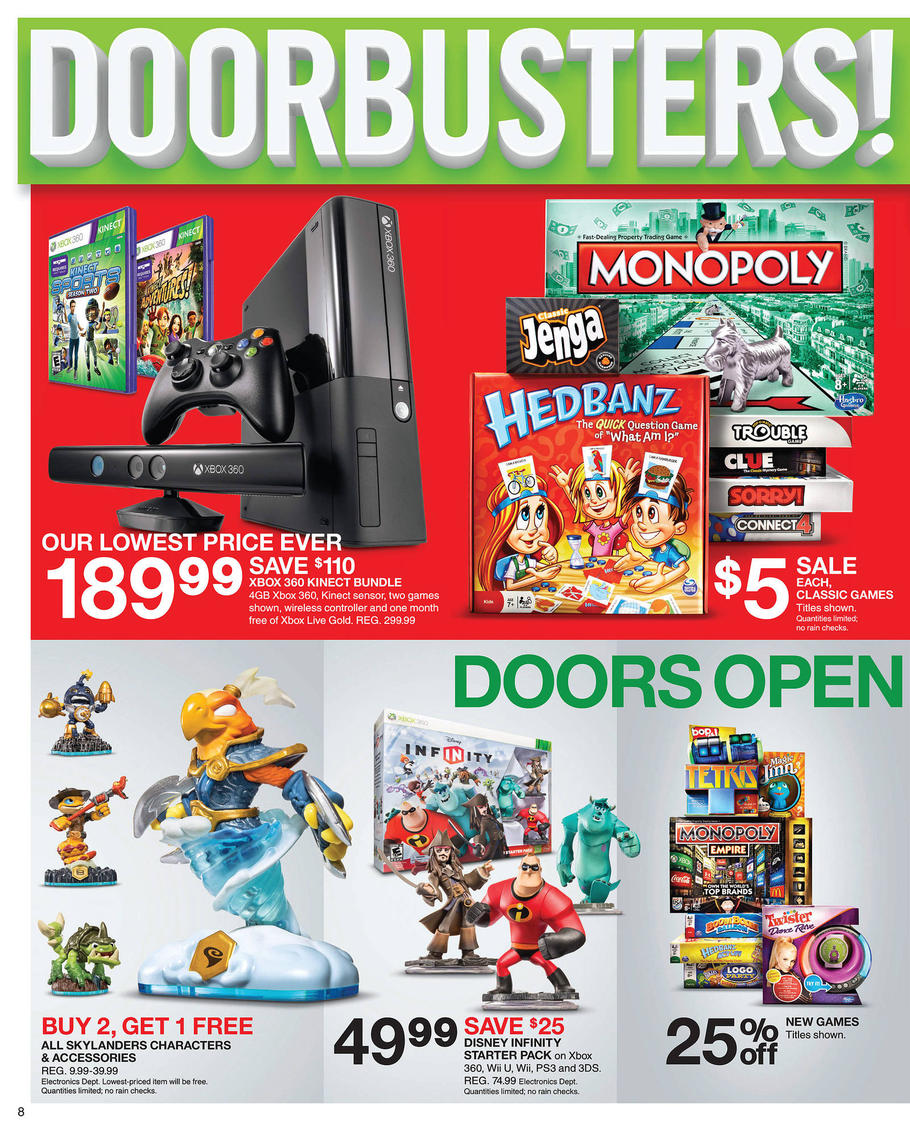 BFAds has posted up Target's full Black Friday 2013 circular. In terms of gaming deals, things are a bit light. Still, you can get a look at what's being offered above.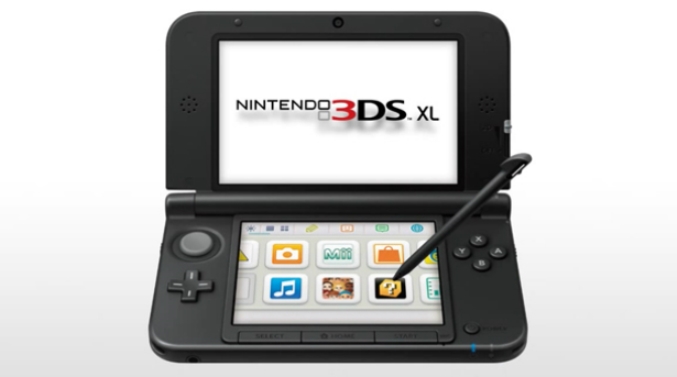 A few of Target's Black Friday 2013 deals have been revealed in the form of a preview. While there isn't too much to see just yet, it appears that a discount will be available for the 3DS XL. Target will be selling the system for $150 later this month for $50 savings.
BFAds has put up the entire Black Friday 2013 flyer from Toys"R"Us. Highlights include buy one get one 40% off on all games, $20 off the Luigi's Mansion 3DS bundle, and the Disney Infinity Starter Pack for $37.49. You can find all of the Black Friday deals (including special Thursday deals) in the gallery above.