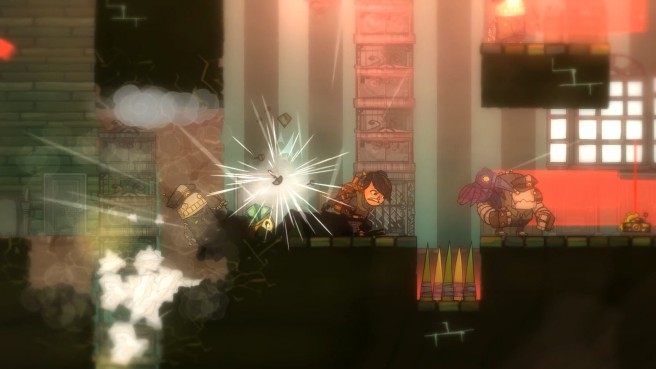 The folks over at Giant Bomb published another video from The Swindle with 23 minutes of footage. You can watch it below.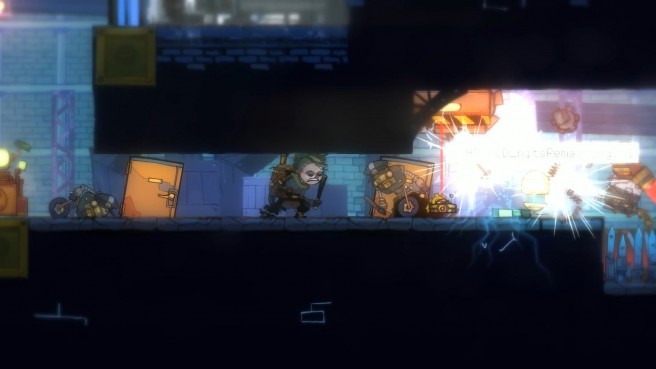 Curve Digital has prepared a couple of new videos for The Swindle. Below, you'll be able to watch the official launch trailer as well as a developer video.
Based on a new tweet, Curve Digital may have something in store for tomorrow's Nintendo Direct. It could be something extremely small such as being a part of an eShop reel. We really won't know until after the presentation airs. In any case, here's the relevant tweet:
Nintendo Direct tomorrow! Not saying we're definitely in there, but keep your eyes peeled for a little sprinkling of Curve magic possibly.

— Curve Digital (@CurveDigital) March 31, 2015
There's been a very tricky topic making the rounds today. I'm not going to go into details here, but an exploit has been discovered involving OlliOlli's cross-buy functionality.
Curve Digital, the game's publisher, is definitely aware of what's going on. The following tweet was just published on Curve's Twitter account a short while ago:
We're flattered people are prepared to compromise their account security for a copy of OlliOlli on 3DS, but we wouldn't recommend it.

— Curve Digital (@CurveDigital) March 11, 2015
Curve Digital spokesperson Paul Watson also told Eurogamer:
"Before opting in to Nintendo's Buy One Get One Free initiative, the company made clear that we could do it one of two ways, and both were potentially open to exploitation beyond our control. Despite this, we're very happy with the cross-buy sales on Nintendo's platforms so far, and will be taking part in the initiative again where possible."
Jonathan Biddle has moved on from Curve Studios. However, that doesn't mean he's cutting ties with the company.
Biddle, formerly the design director for Curve Studios, has created new studio "onebitbeyond". He will now continue work on his new project "White Space" (unclear if the game is coming to Wii U). Curve is publishing White Space, so Biddle's relationship with the company remains unaffected.
While at Curve, Biddle led the way on the Fluidity games for Wii and 3DS. He also worked on Stealth Inc and Explodemon.