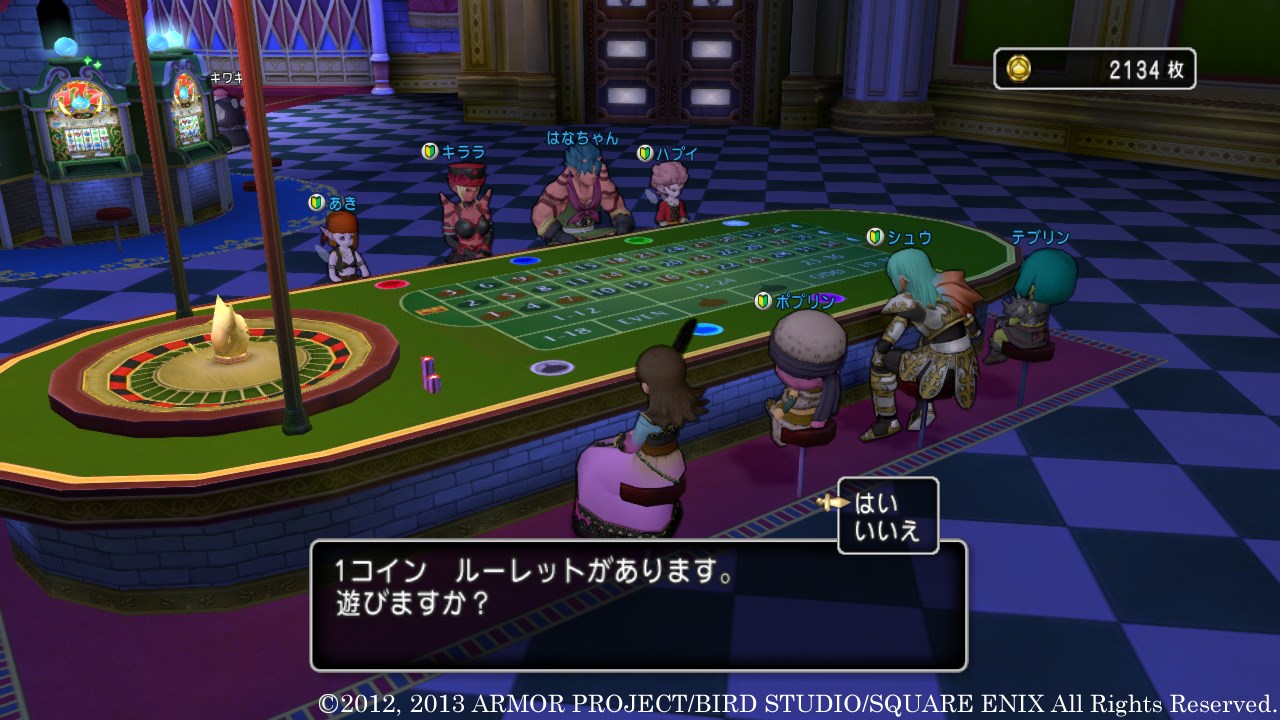 Square Enix has published a new media blast for its upcoming Dragon Quest X expansion, detailed the Rakkaran casino. You can find a roundup of information below. New screenshots are posted above.
– Casino contains various mini-games
– Can gamble along with slot machines and video poker stations
– Roulette table will host up to eight players at the same time
– "Casino Raid": fulfill "certain conditions" to make a monster appear
– Up to eight players playing the same game in the casino will be able to challenge the critter
– Kill it within the time limit to receive coins that can be used to play more
– Thoma of the Kingdom of Grandzedora is a prince in the new continent of Rendasia
– 3 new monsters introduced (see screenshots)
Dragon Quest Monsters 2 allows for full customization. Players can customize a monster's head, body, arm, and back, each with unique colors.