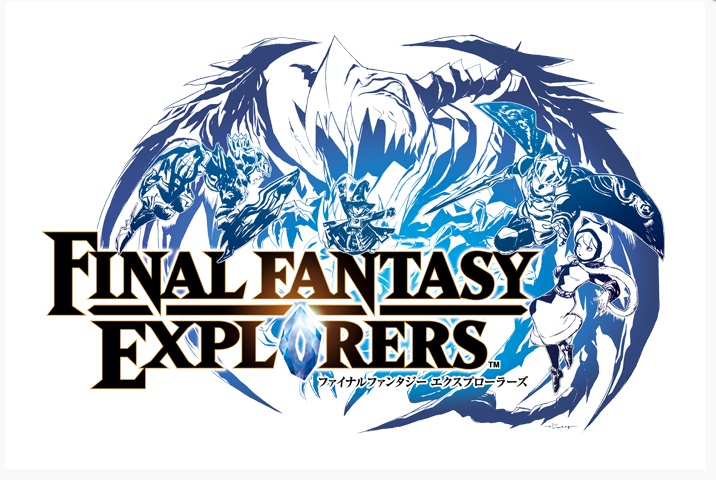 It may not have any information pertaining to release dates or confirm much more than what we already know, but Final Fantasy Explorers now has an official website. Expect more information to come out of the site over the coming weeks. For those curious to trawl through the little information that's been released, check it out here
More Final Fantasy Explorers have emerged from the latest issue of Jump. Check them out below:
– Choose from multiple Jobs
– Each Job has its own role
– Black Mage attacks using magic and specializes in long-range attacks
– The White Mage is focused on recovery spells
– The Monk is the representative for physical attacks
– Jump notes that he "overwhelms the enemy with his surging dash"
– The Knight is the party's shield and attracts the enemy's attacks
– Many jobs from the Final Fantasy series will be included
– Will need to use each Job effectively to take on the enemy
– Defeat the different generations of Summons
– Game will offer a large variety of weapons
– Ifrit is one of the Summons in the game
– No release date
– Square Enix listed as developer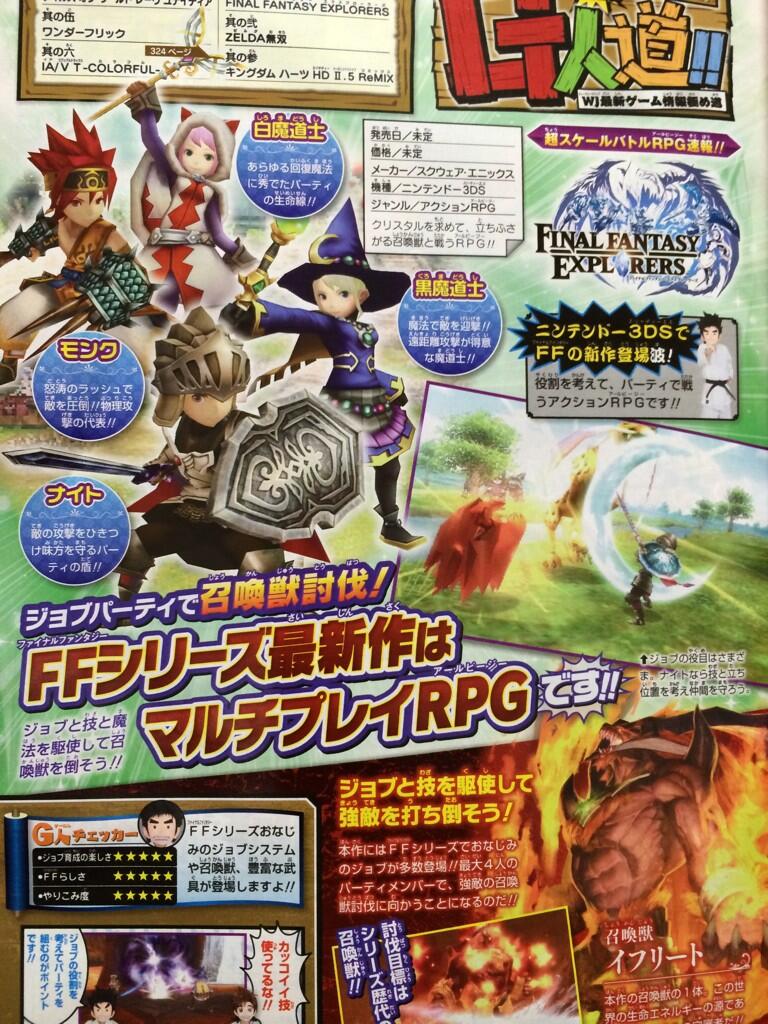 Final Fantasy Explorers is coming to the 3DS, according to the latest issue of Jump.
Square Enix will be releasing the new multiplayer action RPG in Japan. Final Fantasy Explorers, a game in which you take on monsters on a quest to gather crystals, supports up to four players
You can find a scan from the game above. It shows off a White Mage, Black Mage, Monk, and Knight.