A few new Forbidden Magna details have come in from Marvelous. You can find them rounded up below.
– Manage Spirit Girls in combat and make sure they're comfortable at the inn
– Put together your party before battling
– The party consists of characters you'll want to take into combat
– Here, you can check out various stats and skills for each character
– Missions have various objectives
– Ex: "destroy all the generators!"
– The Spirit Girls acquire powerful special attacks by deepening their bonds with the protagonist Lux
– Do so by having conversations with them during their off-time at the inn
– If you see a heart symbol above their head, that means there's a chance you can increase relationship parameters
– Spend time at the inn when not battling
– Inn has the front room and dining area on the left, and the kitchen to the right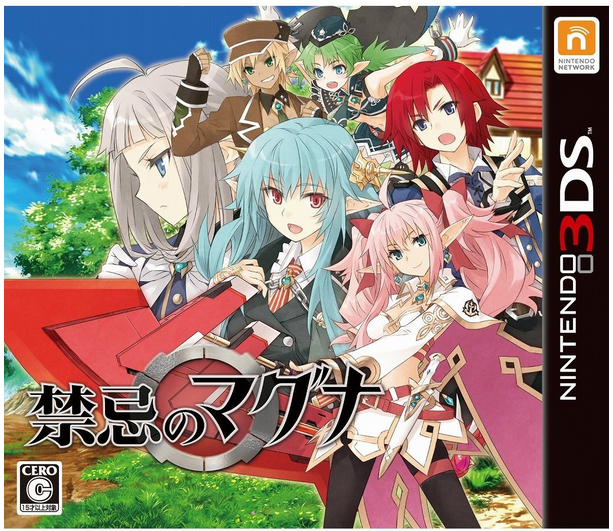 More screenshots and details have come in for Forbidden Magna. You can find them rounded up below.
Elfrede:
– Lux visited the island's largest town, Elenam
– Here he sees a girl who was selling some crystal
– Crystal is a valuable resource
– After hearing the townsfolk talking about this girl named Elfrede, he finds out that she's actually a a spirit girl
Gabrielle:
– Lux and the others saw a girl drowning while exploring a ship
– After defeating a monster and saving this young girl named Gabrielle, she reveals that her nickname is "Rielle-sama"
Marvelous published a new round of Forbidden Magna details today covering four main points of the game. You can find the latest content below.
Point #1: Maid-In System

During "Inn Parts," you can enjoy conversations and events with the spirits you've befriended that work at the inn as live-in maids.

Point #2: CLT System

"Battle Parts" use the 'Connect Lead Time System," which is a speedy action game-like turn-based battle system. The spirits are experts of battle. Each character's attack range and movement distance varies. As such, it's up to you to come up with the best positions so they can sweep up lots of enemies in one fell swoop!

Point #3: In-Game Animation

The story's more important scenes are depicted via animated cutscenes, with colorful voice actors on hand to help bring the game's charm to life.

Point #4: ETR System

Players will find a lot of options at their disposal when it comes to forging stronger bonds with spirits, including the ETR system in battles and various special events. One example of where these dynamics come into play involves Charlotte, who might be dealing with some issues. Why not talk it out, just the two of you?
New character details have come in for Forbidden Magna. You can find the latest information rounded up below.
Adelheid:
– Eldest sister of the lost spirits
– You'll first see Adelheid as an enemy
– She is considered to be the perfect weapon in battle
– All other spirits admire her
– This gives her quite a bit of confidence
Francesca:
– First appears alongside Adelheid
– Has a well-trained body
– She's the type of girl who dives in headfirst without giving much thought before doing so
Bart:
– Bart is Lux's buddy
– Reliable but also a bad influence at the same time
– He's an always-optimistic young man
– Often hangs out at the inn
– Makes a good duo with Lux, who is usually more on the serious side
– Lux makes money for the inn by digging up crystals at the mine and having Bart sell it in town
– He's also quite the ladies' man
Amelia:
– Lux's childhood friend
– Kind, proper, and homely young lady who runs a farm near the protagonist's home
– Since Lux met the spirit girls, she fears that he might become more distant over time