Forbidden Manga is due out in Japan in October, the latest Famitsu leaks confirm. The game will cost somewhere in the neighborhood of 5,000 yen.
Famitsu introduces a character and two new spirits. There's also a look at the battle and inn parts.
Much of the information is unclear at present, so we'll make another post if/when concrete details arrive.
XSEED remains interested in publishing Forbidden Magna in North America. The company's Ken Berry said the following when asked about the possibility of localization:
"Oh yes, definitely. It's still early in the development process. I think moving forward, we will be working much more closely with Marvelous AQL Japan and try to bring as many of their releases to the US as possible."
Berry also shared a few words about Forbidden Magna in general:
"Some of the ex-Neverland staff that were working Forbidden Magna, that team once Neverland closed was brought into MAQL's internal office so they could finish up the game."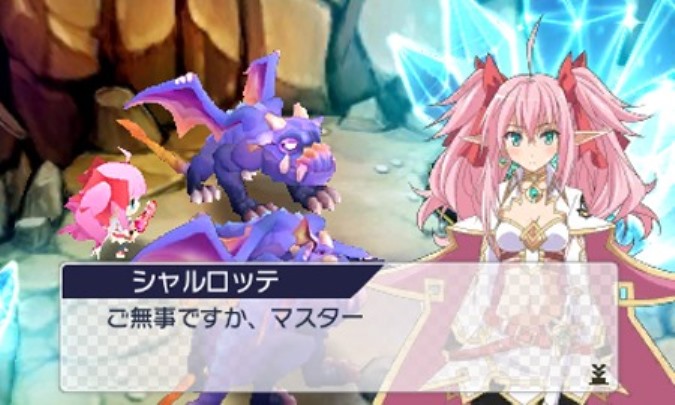 Forbidden Magna producer Yoshifumi Hashimoto left a message for fans on the game's new website.
According to Hashimoto, the game came about after development on Rune Factory 4 was completed. He and other people around him shared a desire to create something new. "And that's how the new challenge of Forbidden Magna came to be," he said.
You can find Hashimoto's full message below.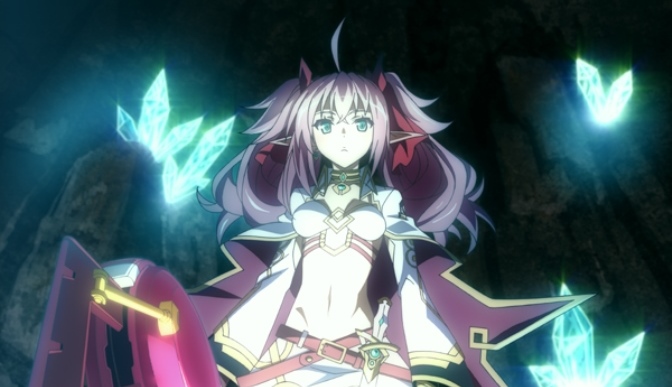 XSEED will be watching Forbidden Magna. The studio does appear to be interested in the recent-revealed 3DS title, as it told a pair of fans that it "looks great".
The comments in full:
We just learned about it ourselves, but agree that it looks great. We can't wait to get our hands on it and check it out ourselves eventually.

Yep, completely agree that Forbidden Magna is looking great. We'll be keeping our eyes on it.
XSEED does have a pretty good relationship with Marvelous AQL. They've localized Rune Factory 4 and Senran Kagura Burst, for instance. It wouldn't be too surprising if XSEED eventually picked up Forbidden Magna for the states as well.
Marvelous AQL has opened an official website for Forbidden Magna, and you can find it right here. We also have a few screenshots/art from the game – larger shots of Famitsu's images plus a few brand new pictures.

The first details are in from Marvelous AQL's just-revealed 3DS title, "Forbidden Magna". You can find a roundup of information included in this week's Famitsu below.
– Rune Factory producer Yoshifumi Hashimoto will be producing
– Rune Factory series director Masahide Miyata is also working on the game
– Ototsugu Konoe is handling character designer
– 3D graphics
– Visuals have a similar feel to the Harvest Moon and Rune Factory series' 2D portraits used during conversations
– Lux: red-haired young man and protagonist of the game
– Lux lives on a remote island
– Runs an inn that has been around for a while but doesn't seem to get too many customers
– After Lux goes to the crystal mines and finding a mysterious bracelet, things start to change
– Charlotte: first spirit of the game
– Charlotte has pink hair in twin tails to go with long ears; lively personality and gets along with everyone
– She uses a Greatsword called Tenimuho (Artless) as her weapon of choice
– Beatrice: silver-haired second spirit
– Beatrice is calm and has a clear mind
– Uses a bow-type, called "Stellar Bowgun"
– Diana: also a spirit
– Has purple hair and likes to keep it on a side ponytail
– Keeps her spear called "Kirin" with her at all times except when bathing
– When she's on her own, she takes good care of her teddy bear
– "Inn part": manage the inn with help of the spirits as a way to help get more customers
– Maid system included in the game in which players will be getting the spirits you befriend to help out around the inn while wearing maid outfits
– "ETR System": increase your relationship with the spirits during inn parts and their combat abilities will increase
– Can also acquire special attacks through certain events
– In battles, you can choose which spirits to take with you
– While exploring, there will be crystals that can be used as an energy source for the spirits
– There will be different areas, including places that rain and farms, that serve as battlefields
– "CLT System" for battles (Connect Lead Time)
– This system is similar to that of Valkyria Chronicles
– Both allies and opponents will have their own turns, and both sides will be able to move around like an action game
– No grids
– 50% complete
– Team is developing with the mindset of trying to make it into a strategy RPG that feels as good as possible