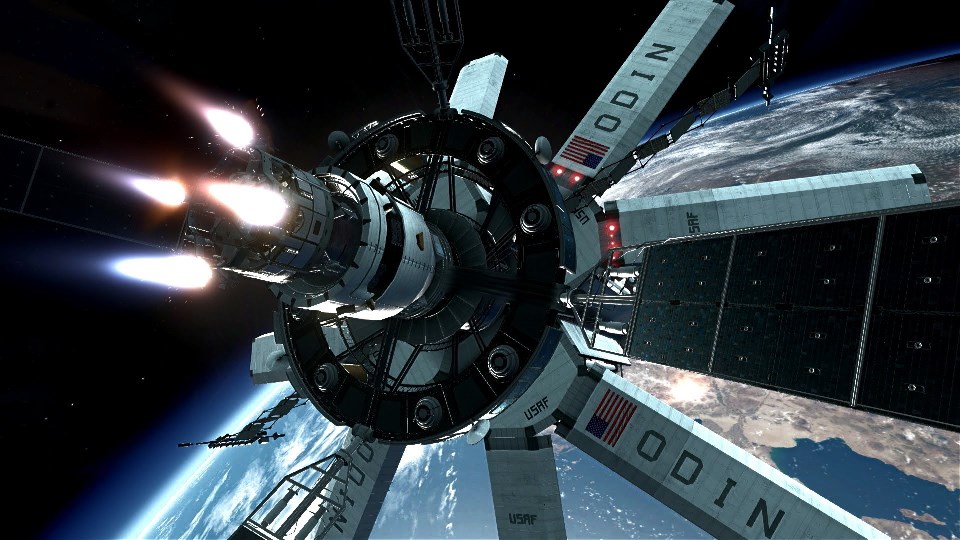 Infinity Ward is open to the idea of creating an entire Call of Duty game set in space.
Metro asked executive producer Mark Rubin about the possibility as part of a recent interview. Addressing the possibility, Rubin commented:
Yeah. It makes sense. I wouldn't count it out. Everything's on the table. When we start a new game every possibility's on the table. If we think that it'd be cool to have a battle over Jupiter, sure. Why not?
Later in the interview, while discussing a potential space map as DLC, he said:
"We could do it, but I don't know… will it be fun? And this is the party pooper version of the answer: you have to measure effort versus payout. Would it be worth that amount of work? Which involves rewriting all the scripts for all the Kill Streaks, potentially creating new art assets for all the Kill Streaks–which would take months–to make one level that's in space."
Call of Duty: Ghosts is Gamestop's Most-Preordered Next Gen Title

Call of Duty: Ghosts Takes over the #1 Spot on Xbox Live

Call of Duty: Ghosts Sets New High Watermark for Average Player Session Length

SANTA MONICA, Calif.–(BUSINESS WIRE)– Activision Publishing, Inc., a wholly owned subsidiary of Activision Blizzard, Inc. (Nasdaq: ATVI), announced today that the company sold more than $1 billion of Call of Duty®: Ghosts into retail stores worldwide as of day one.

"Call of Duty is by far the largest console franchise of this generation," said Bobby Kotick, CEO of Activision Blizzard. "More people have played Call of Duty this year than ever before, logging four billion hours of gameplay. And in the last 12 months, Call of Duty®: Black Ops II, including its digital content, generated more revenues than any other console game ever has in a single year. Although it is too early to assess sell-through for Call of Duty: Ghosts, it's launching at a time when the franchise has never been more popular."
Activision will kick off the first Call of Duty: Ghosts Double XP Weekend this weekend, a notice on the official website confirms.
The event will begin on Friday at 1 PM ET / 10 AM PT. It'll run until November 11 at 1 PM ET / 10 AM PST.
In order to participate, players simple need to play Call of Duty: Ghosts multiplayer this weekend.