With the new @YouTube app update, Android & iOS devices can send (@RonBurgundy) videos straight to the Wii U! pic.twitter.com/tqTNlOV2X4

— Brian Davis (@GameplayDev) November 28, 2013
Wii U's new YouTube update introduces functionality with Android/iOS devices. Such devices can now send videos directly to Nintendo's console. It's a pretty neat feature!
The iOS title Oceanhorn is almost set for release. However, quite a bit of the gameplay seems reminiscent of Zelda. The game comes with dungeons, "skulltula"-style collectibles, chests with items, grass to cut, pots to throw, and more.
Despite the similarities between the two, perhaps Oceanhorn won't turn out so bad. At the very least, it has some top-notch talent on board in the music department – Final Fantasy composer Nobuo Uematsu and Mana/Saga composer Kenji Ito.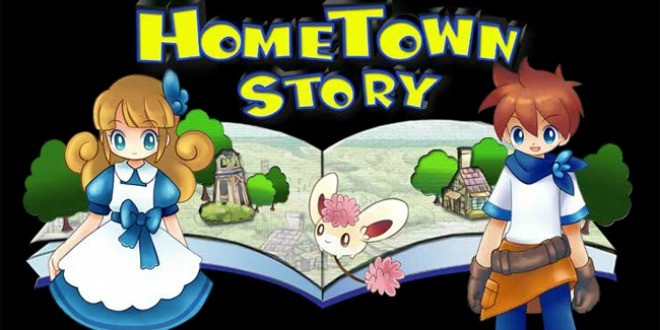 Hometown Story isn't just planned for release on 3DS. Natsume and ToyBox are preparing a special version for iOS, too.
At the end of the day, Hometown Story is best represented on 3DS. 3DS users are getting the full experience, unlike on iOS. In the latter version, players can only run a shop.
Creator Yasuhiro Wada explained the differences between the two versions while speaking with Siliconera:
"The iOS version does not have episodes with other villagers, players just run a shop. You get new items, you can save money, you can sell rare items on iOS too. Eventually, you will get new customers, but that's pretty much all you can do. The core system of running the shop is the same on 3DS, but you will get to interact with the villagers and involved with their story."