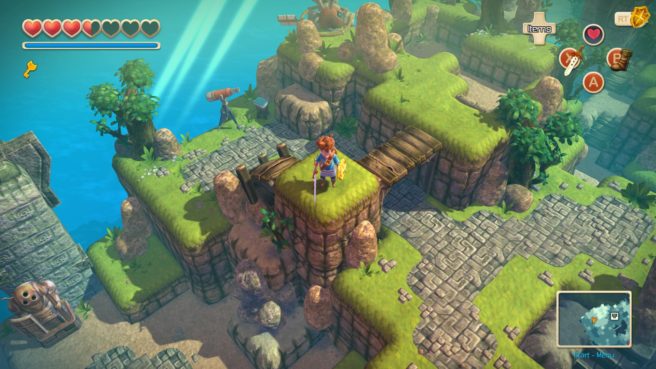 Oceanhorn: Monster of Uncharted Seas originally started out in 2013 as a mobile title. Lately though, it's been ported to new, dedicated gaming systems.
Oceanhorn: Monster of Uncharted Seas recently released on the PlayStation 4 and Xbox One. In an announcement, publisher FDG Entertainment said that the release on new systems has boosted overall sales past one million units. The same notice also reveals that Oceanhorn is coming to more platforms, including "a Nintendo console."
Ever since Oceanhorn's original announcement, gamers have compared it to The Legend of Zelda. It's an action-adventure experience featuring "captivating storytelling, breathtaking 3D visuals and exciting gameplay". We've attached a trailer below showing what it has to offer.
The iOS title Oceanhorn is almost set for release. However, quite a bit of the gameplay seems reminiscent of Zelda. The game comes with dungeons, "skulltula"-style collectibles, chests with items, grass to cut, pots to throw, and more.
Despite the similarities between the two, perhaps Oceanhorn won't turn out so bad. At the very least, it has some top-notch talent on board in the music department – Final Fantasy composer Nobuo Uematsu and Mana/Saga composer Kenji Ito.