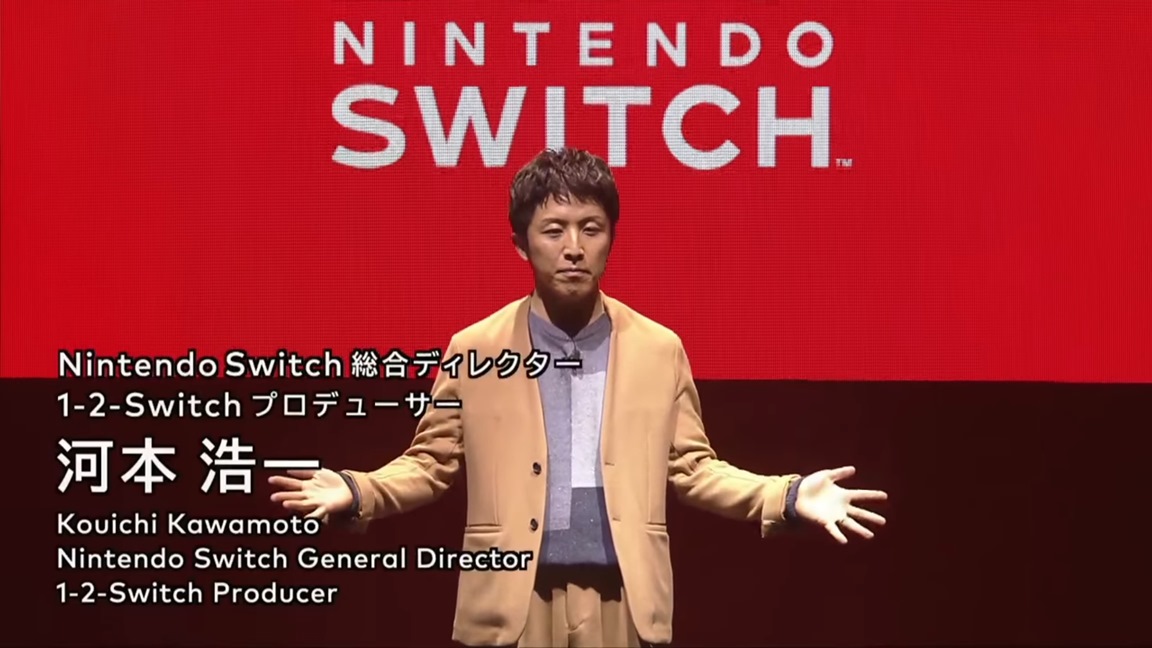 Within the past week or so, new 1-2-Switch interviews with producer Kouichi Kawamoto appeared in both in Famitsu and on Japanese website 4Gamer. While nothing too major was mentioned, there were a few excerpts we thought were worth highlighting.
First, on 4Gamer, the site started out by talking about how 1-2-Switch feels reminiscent of WarioWare. Kawamoto responded to this and later directly commented on why the game isn't pre-installed.
Below is the relevant exchange between the two sides:
The first game I created after joining Nintendo was the Sound Bomber mini-game included in 64DD title Mario Artist: Polygon Studio. Sound Bomber became foundation for WarioWare, so I am credited as being responsible for coming up with it.

Does that mean 1-2-Switch is based on WarioWare?

No, it doesn't (laughs). I happened to come up with something completely new this time. […]

Did you ever consider making a game like 1-2-Switch as part of the WarioWare series?

WarioWare throws new games with different rules at you one after another, and they are fairly difficult games. If you played them without looking at screen, they would be extremely difficult. Furthermore, the players themselves are the characters in 1-2-Switch, performing on their 'stage' in front of the screen, so there isn't really any room for the Wario characters. Because of that, I decided not to use Warioware from the outset. I made something new.
Kotaku recently had the chance to interview Nintendo's Kouichi Kawamoto and Toyokazu Nonaka about the StreetPass Mii Plaza. Topics include the new games, connection limit (which won't be going away any time soon), puzzles, and more.
You can find a few excerpts from the interview below. Kotaku's full piece is located here.