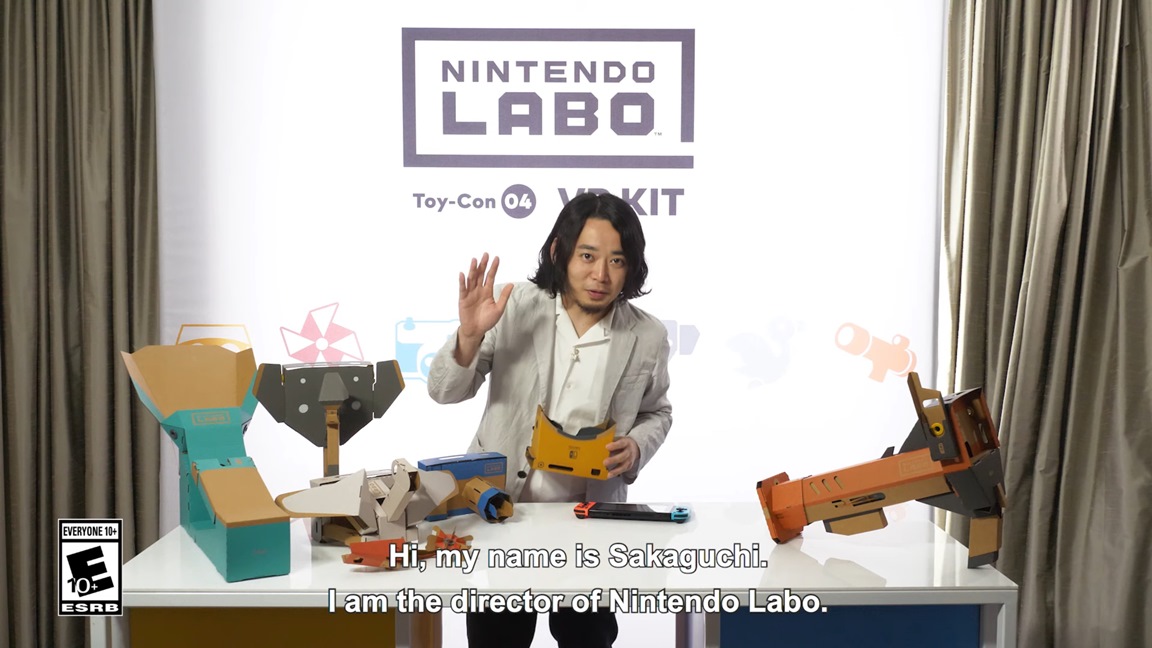 Nintendo has kicked off a special video series in which Nintendo Labo director Tsubasa Sakaguchi shares insights about the development of the product line and its latest release, the VR Kit. Check out the first part below.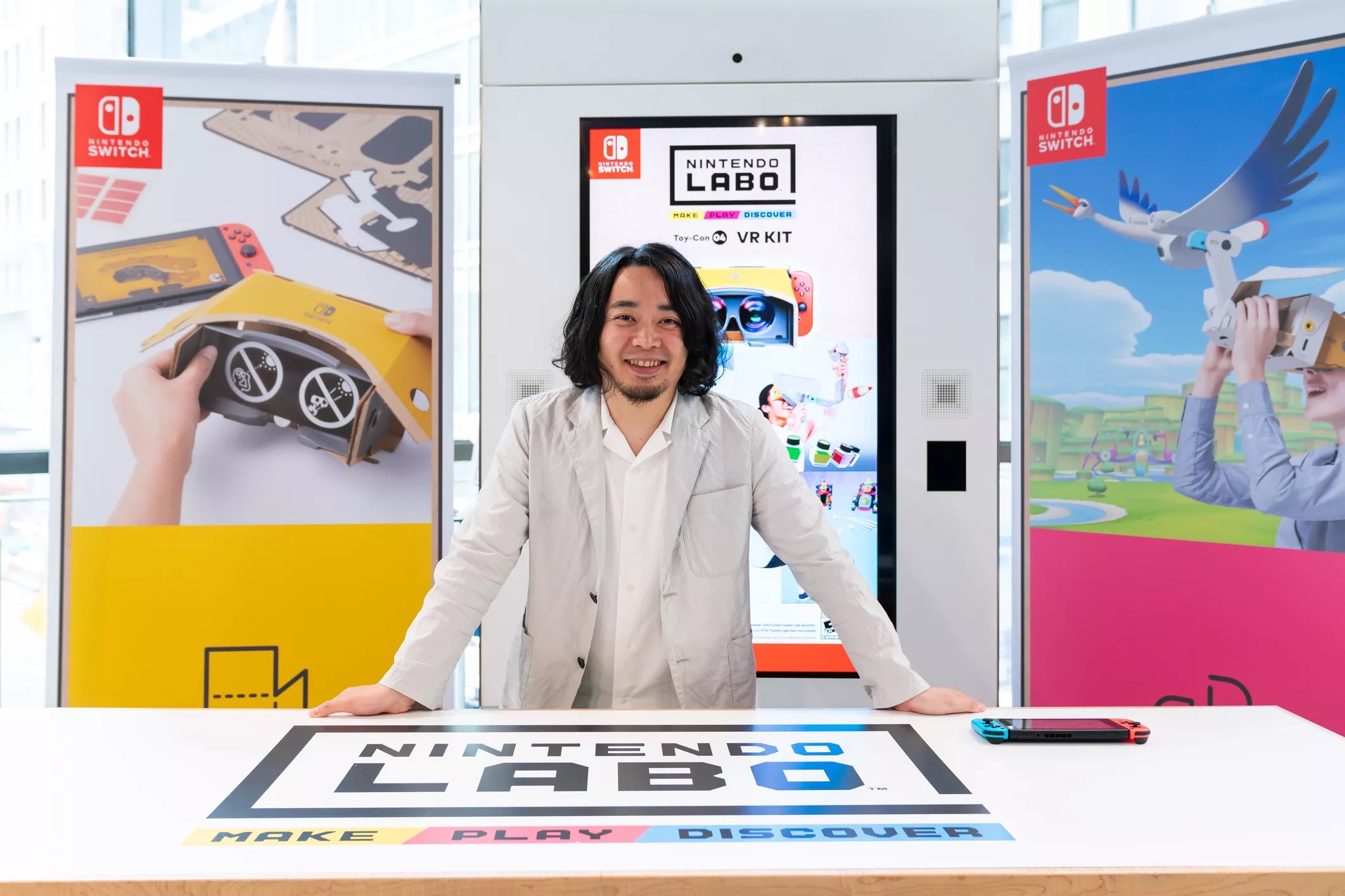 Nintendo Labo launched a year ago, but it had trouble catching on with the market. And of course, there have been plenty of naysayers who believe that it quickly loses what makes the experience special. However, director Tsubasa Sakaguchi believes "you have to experience it to get it."
He told The Verge in a new interview: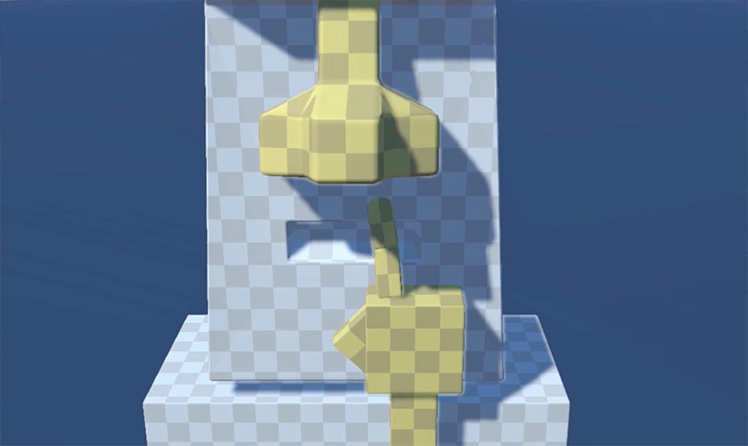 Earlier in the month, an interview was published with Nintendo Labo director Tsubasa Sakaguchi, Switch director / Nintendo Labo producer Kouichi Kawamoto, and Nintendo Labo hardware lead Mr. Ogasawara. The developers had plenty to say about the new initiative for Switch during that discussion.
Today, the second portion was published online. The three developers had even more interesting things to share, including prototypes, why cardboard is used, and more.
You can read the next part of the interview below.

Nintendo has published a big developer interview with some of the key team members behind Nintendo Labo. Nintendo Labo director Tsubasa Sakaguchi, Switch director / Nintendo Labo producer Kouichi Kawamoto, and Nintendo Labo hardware lead Mr. Ogasawara were brought in for the discussion.
The interview is really worth a read, as it covers how Nintendo Labo came to be, the struggles the team encountered (including disastrous consumer tests), changes that were made, and a whole lot more. Also, as a sidenote, we have confirmation that Tsubasa Sakaguchi moved on from Splatoon as one of the original game's co-directors to Nintendo Labo.
Continue on below for the full interview.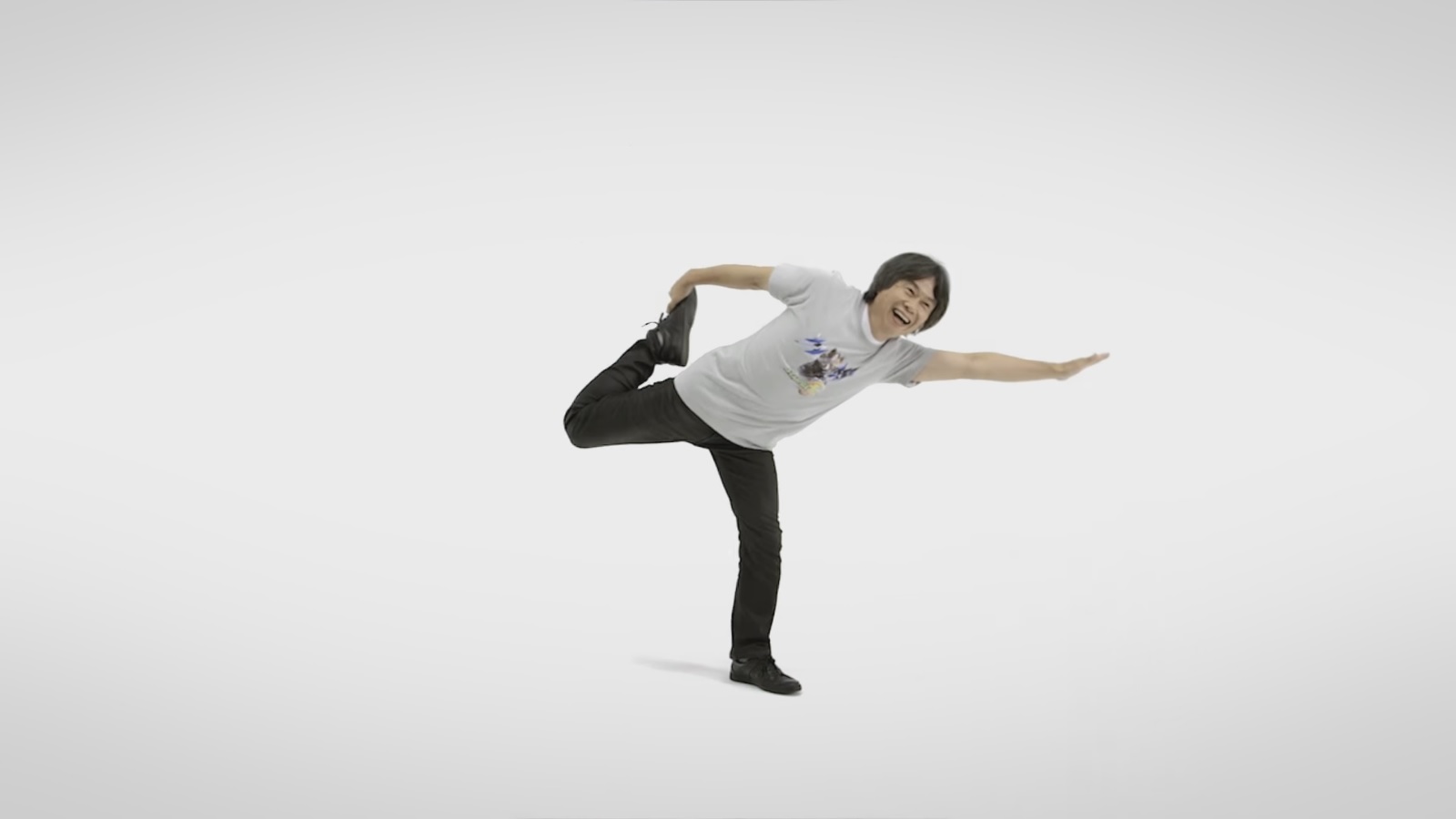 Nintendo has one final "Guess the amiibo" video with three of its developers: Shigeru Miyamoto, Takashi Tezuka, and Tsubasa Sakaguchi. There's a recap of some of the figures they tried to mimic, as well as some extras. View the video below.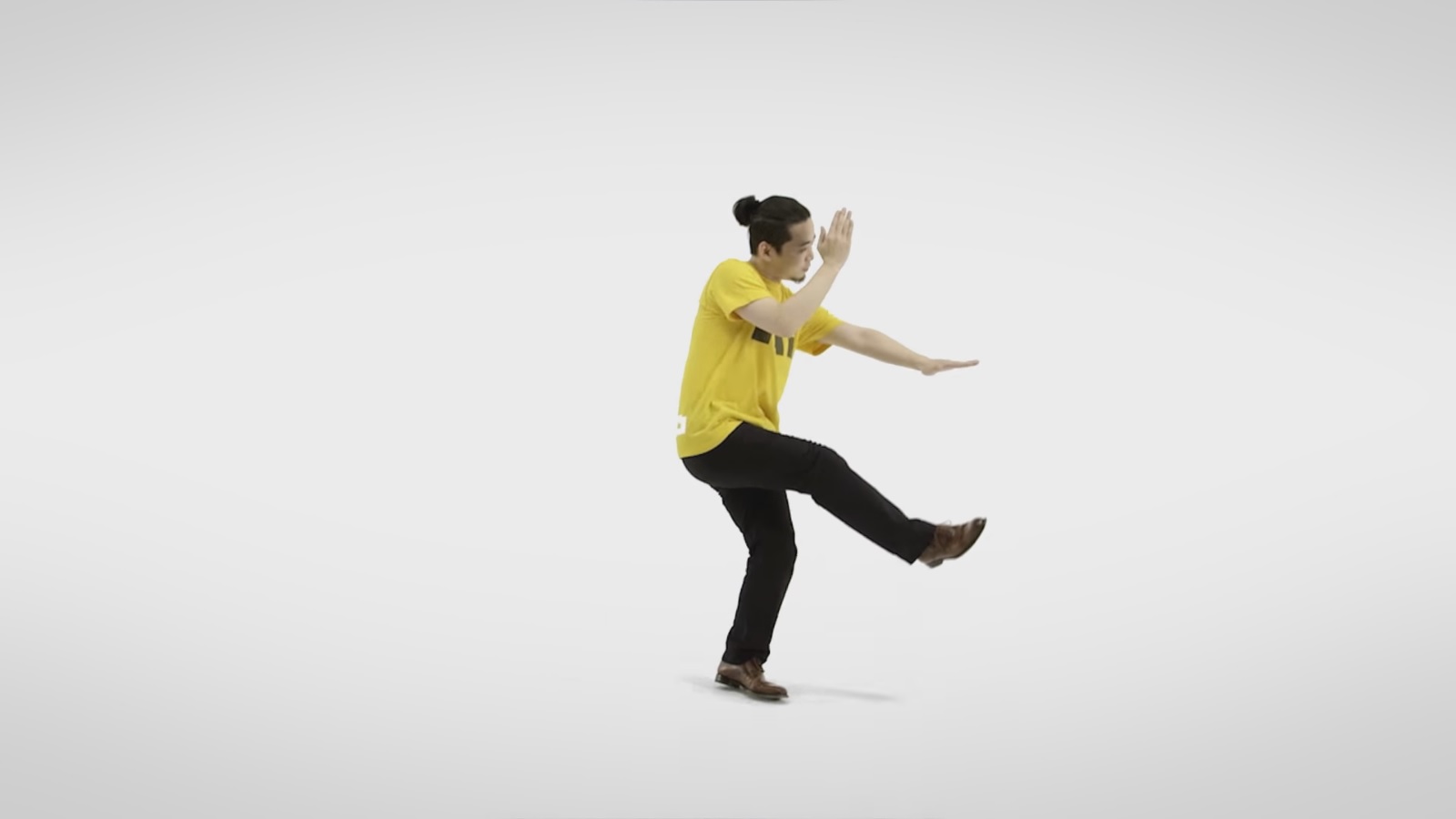 Yesterday, Nintendo of Europe put up a new video that had Shigeru Miyamoto impersonating an amiibo. Fans were asked to guess which figure he was trying to duplicate. Another similar video just went live, which features Splatoon co-director Tsubasa Sakaguchi. So, who's that amiibo?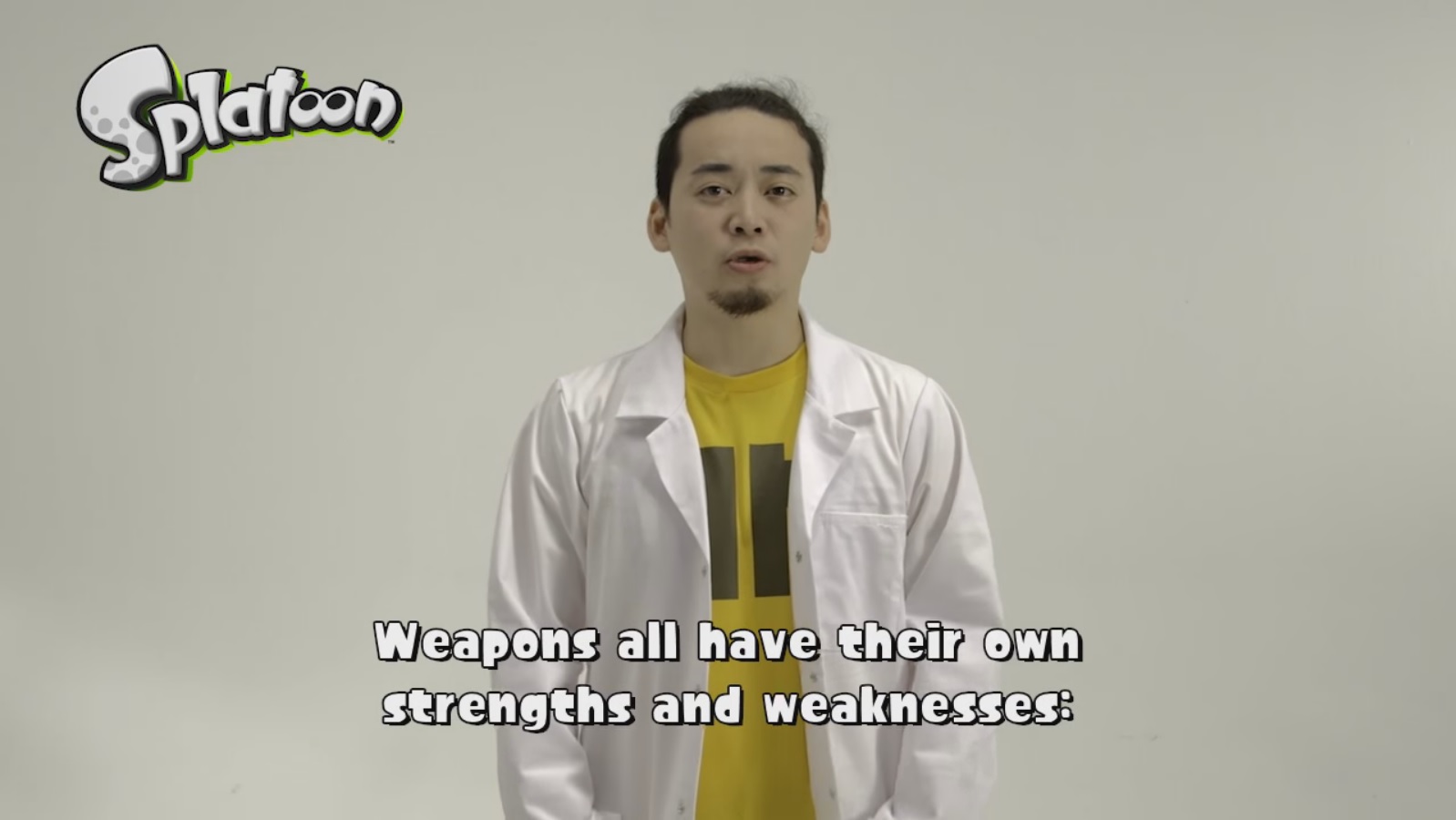 A series of "Top Tip" Splatoon videos were uploaded by Nintendo of Europe earlier today. In each one, co-director Tsubasa Sakaguchi gives some advice pertaining to weapons, sub weapons, gear, and Turf Wars. We've attached all of the tips below.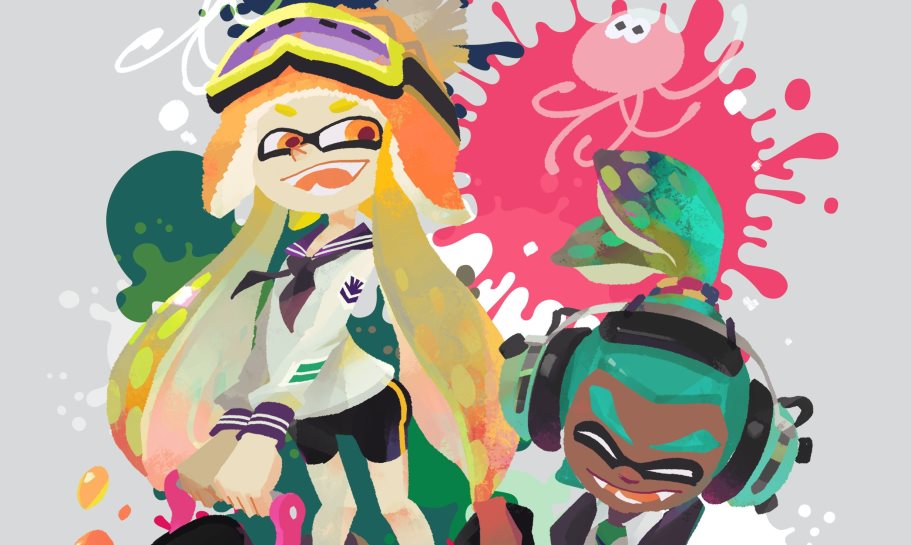 This week's issue of Famitsu has more coverage of Splatoon. There isn't any news about the game itself (which was to be expected), but there is a 4-page interview with the game's developers. Famitsu caught up with producer Hisashi Nogami plus co-directors Tsubasa Sakaguchi and Yusuke Amano. They shared some interesting background information about stages, spoke about the end of updates and why they're coming to a close, and more.
There is quite a bit here, so let's get right to it. Head past the break for a summary of the interview.
– Most of the stages in Splatoon are based on marine products, but only Under Deca Line Girder Bridge (Urchin Underpass) isn't. It's based on Jujo Road, an actual road in Kyoto which is nearby Nintendo's office. The ? kanji means ten, which can also become Deca in Greek. And ? means line, hence Deca-Line. Deca-Line is the name of the highway, and this stage is right underneath it, hence the "Under".
– How the Deca-Line stage came to be included: art director Seita Inoue has a habit of sketching things nearby him. One day he drew a night view seen from the company building. When the development team was thinking about stage designs, they happened to find this sketch, and since it fitted many of the stage designs, it got picked. They were looking for a place with a realistic sense that has an origin of grey-toned neutral color and could be vandalized with colors.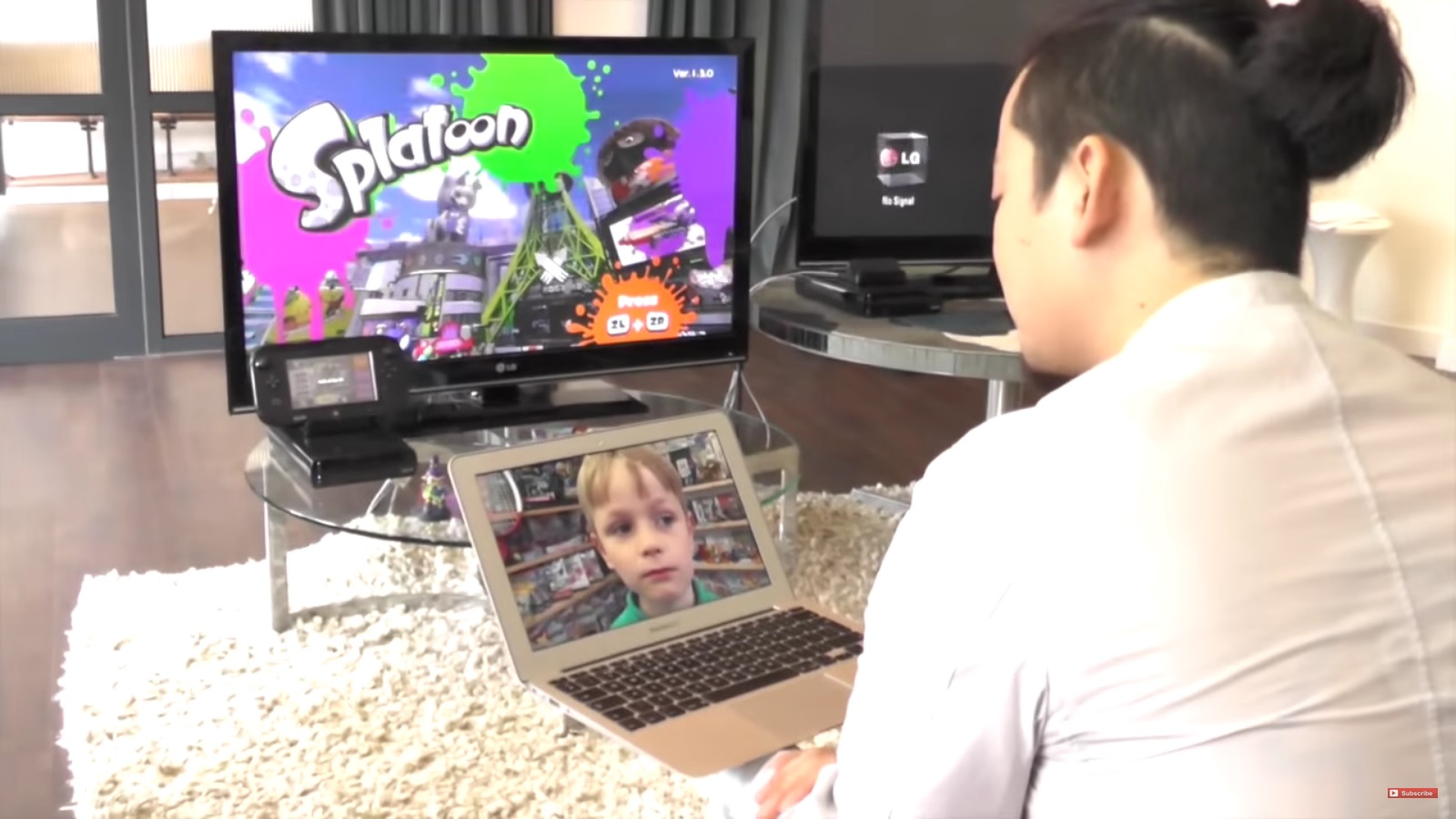 Family Gamer TV recently had Splatoon co-director Tsubasa Sakaguchi answer a bunch of questions from kids. You can watch the full video below.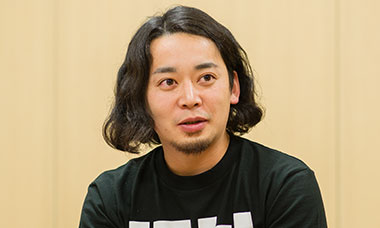 Eurogamer recently had the chance to sit down with Tsubasa Sakaguchi, one Splatoon's directors. I've summarized some key statements from Sakaguchi below, but if you wanna read the whole interview, check it out here.
– "Splatoon, of course, has many elements of a shooter, but it didn't start off with us wanting to make a shooter game. It was more that we found fun in colouring in vast areas and spaces around us, and as part of that visualisation of the movement of the characters we found really exciting, and this is how the project started."

– "Humans can move our hands less when we're moving them downwards, and more when we move it upwards. When we were doing the mapping for the gyro sensor, we incorporated these subtle human movements into the game. It might not be apparent at first glance, but maybe you might notice it in the future."

– "We were slightly concerned about whether users might feel the gyro controls were a little bit difficult. But I like to use the analogy of riding a bicycle. You need a lot of practice, but once you've learnt that the bicycle becomes one with your body and it opens the whole world to you. In that sense, we're really happy that many users have learnt to ride the bicycle!"

– "About 70-80 per cent of players are using the gyro controls. That's not to say we're forcing it on to them. From our point of view, we think that the gyro controls are the best way to play Splatoon, the reason being there are two main movements you need for a shooter. One is moving the body, the other is aiming where you're shooting. In that sense, we think for Splatoon the gyro gives that subtle movement and more precise actions to be able to really experience the game in a much better way."

– "When we were designing Splatoon, reaching level 20 was going to take quite a lot of time. Learning the game mechanics with the gyro sensor – we thought that would take a lot of time. In that sense we're surprised that people have reached the level cap in such a short time. We're actually really worried about those people – worried that they're still sleeping and eating! We recognise that a lot of people have reached level 20, and that there's not much left to do in the game. There's not much I can announce today, but I hope you can look forward to some future announcements."

– "At the moment, we're not planning any paid download content. Beyond August, there'll be new stages and new weapons slowly being released."