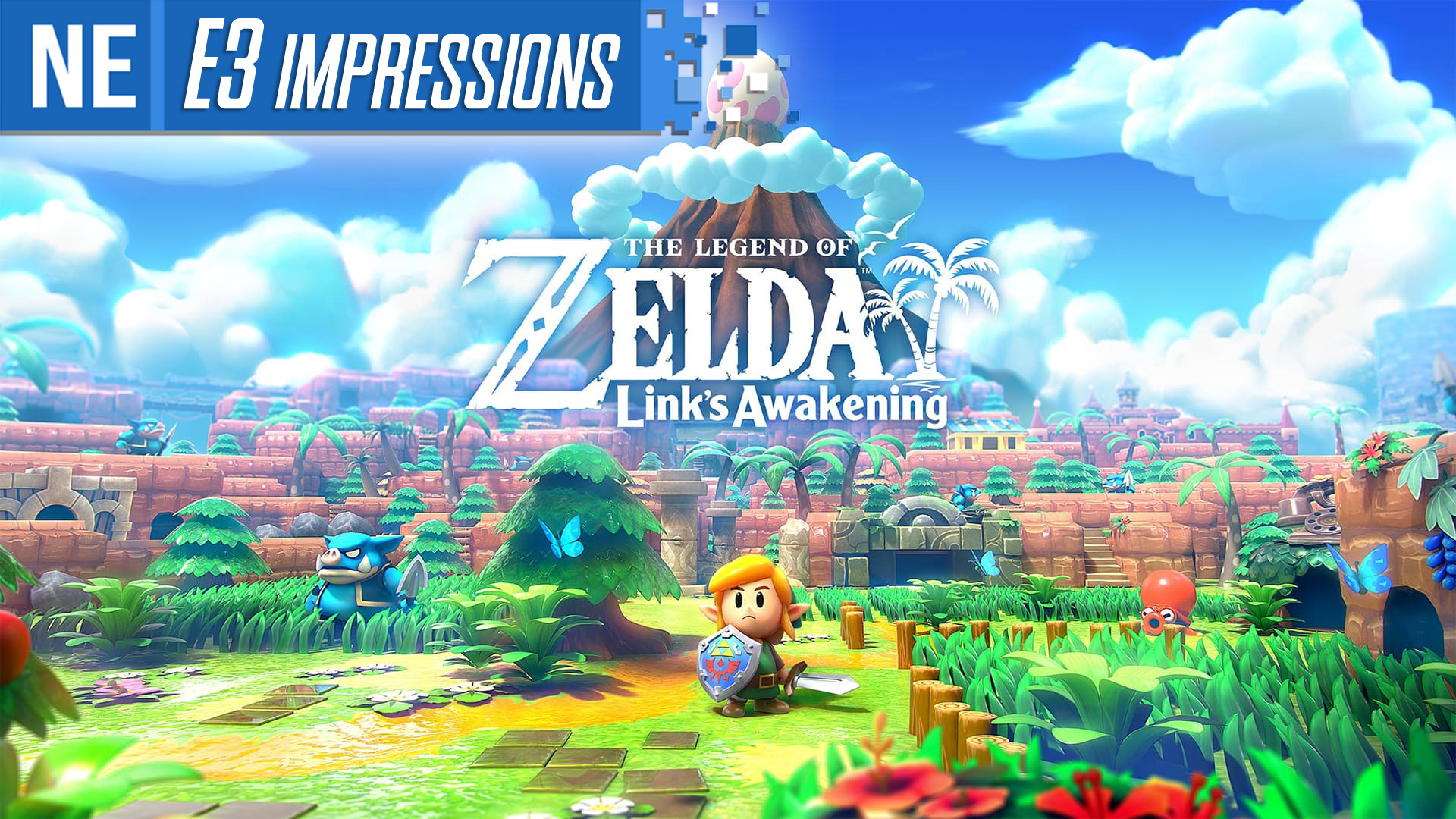 At E3 2019, Nintendo kindly invited us to their booths for a private look at their most important upcoming titles of the year. In part four of this series, we'll be taking a look at a game I found to be a mixed bag… The Legend of Zelda: Link's Awakening.
You can check out footage of Oni Dino playing games from E3 on our YouTube and hear Oni Dino chat about gaming and more on our weekly podcast (available on iTunes, Spotify, and many more platforms).
For more detailed impressions of Link's Awakening, check below the break.
At E3 yesterday, Gamespot had the chance to go hands-on with the Link's Awakening remake. Joined by JC from Nintendo Treehouse, they recorded about 15 minutes of footage, including parts of the first dungeon of the game: