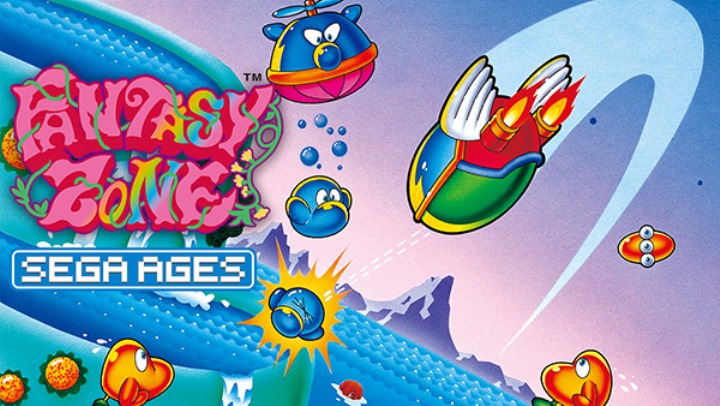 The official website for SEGA Ages Fantasy Zone has opened, providing the first official details and screenshots for the Switch release. We've rounded up all of the news below, courtesy of Gematsu.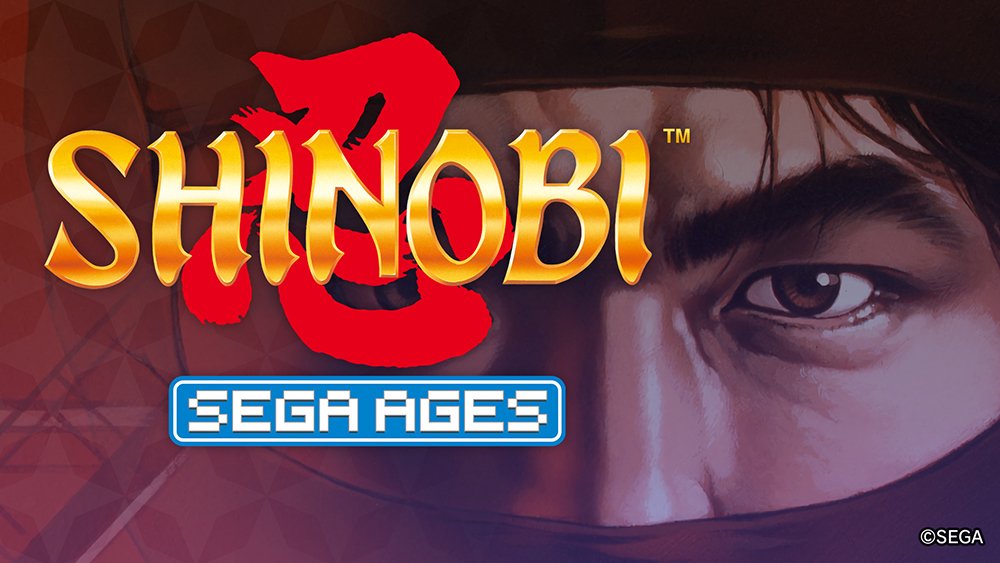 To promote its initial Japanese release on the Switch eShop, SEGA Ages Shinobi has been given a new trailer. Check it out below.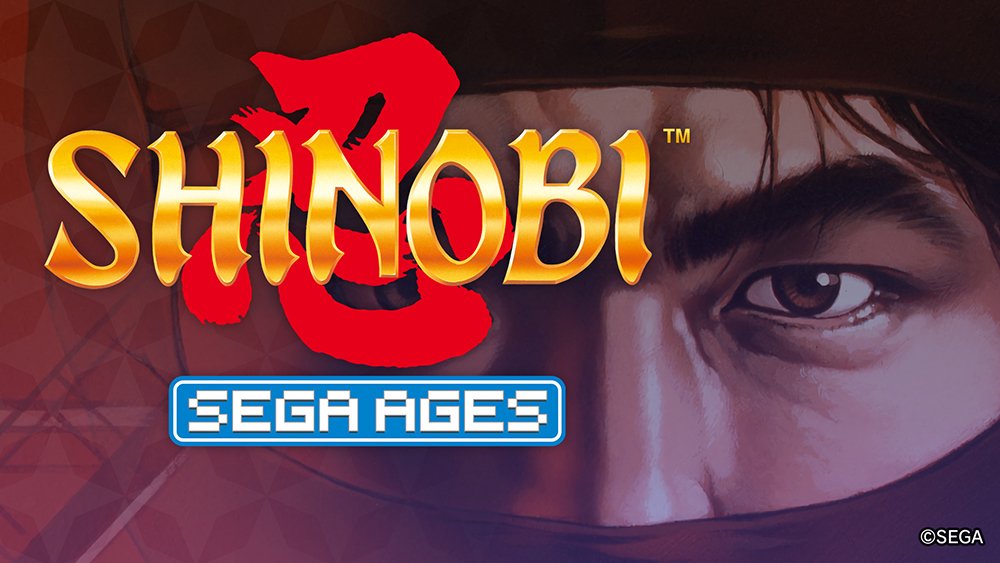 Earlier today, SEGA Ages Shinobi dropped in Japan. For a look at some gameplay footage, check out the video below.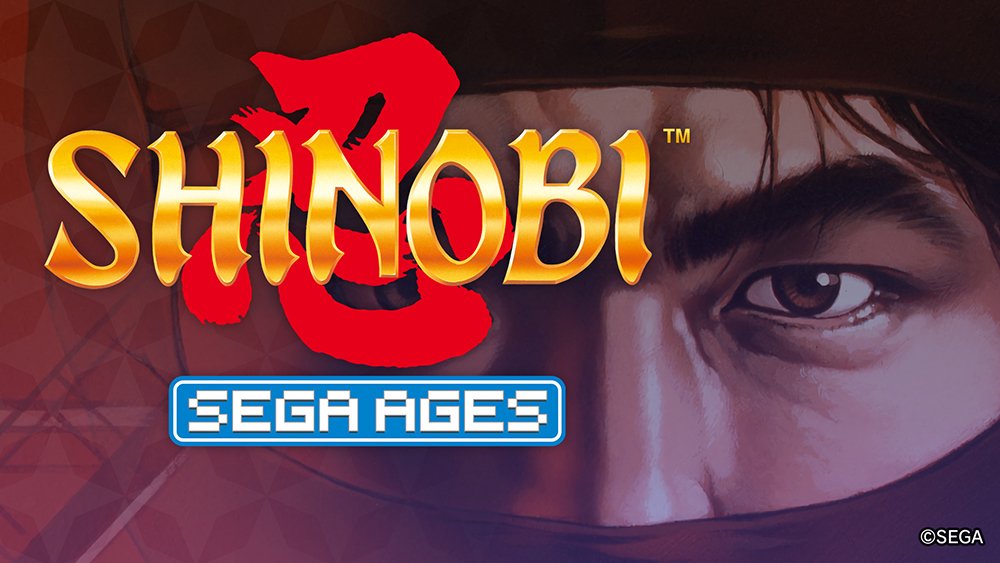 SEGA Ages Shinobi is releasing for Switch in Japan this week, SEGA has announced. It will be available via the eShop on October 31. Pricing is set at 999 yen.
Though it'll take some time, SEGA Ages Shinobi should eventually head west. We'll let you know when we have an exact date.
For those that missed our previous report, learn more about SEGA Ages Shinobi here.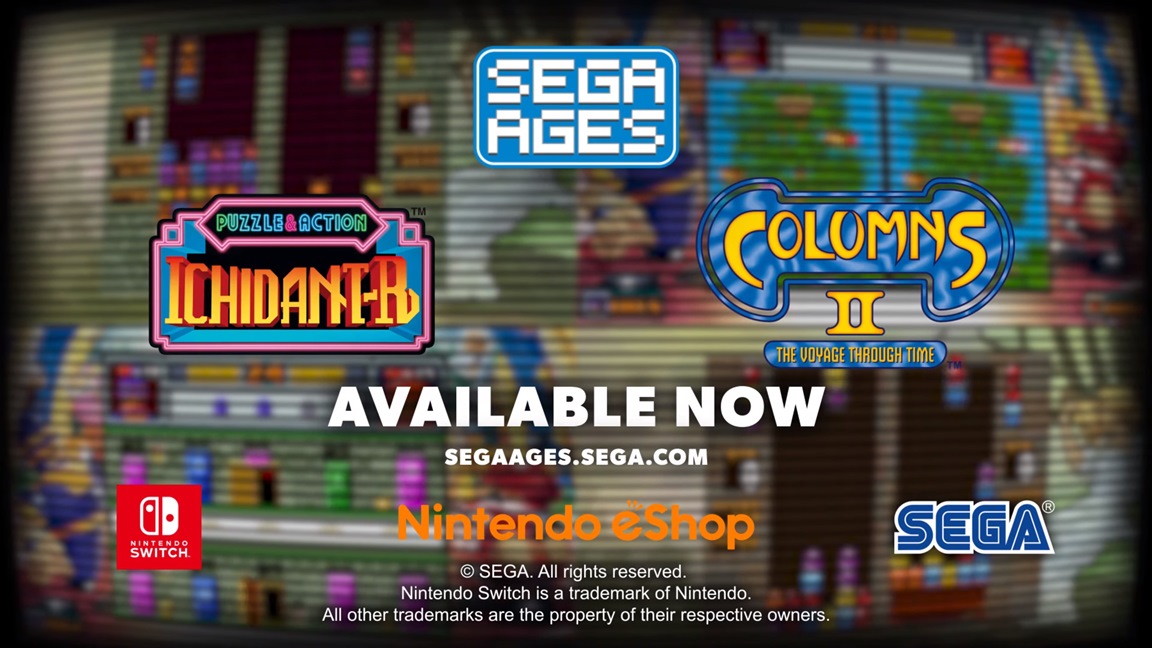 SEGA AGES Ichidant-R & Columns II finally debuted in North America and Europe this week. SEGA has shared a new launch trailer, which is included below.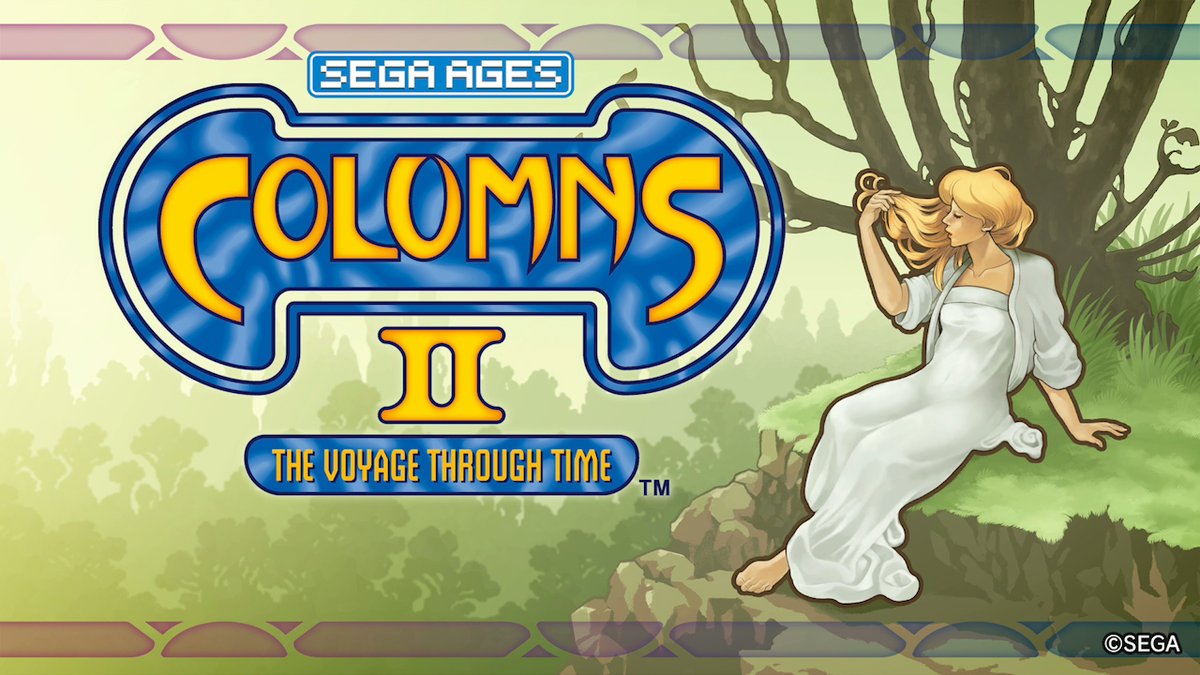 SEGA Ages Ichidant-R and Columns II are now available for Switch in the west as eShop downloads. Find footage of both titles below.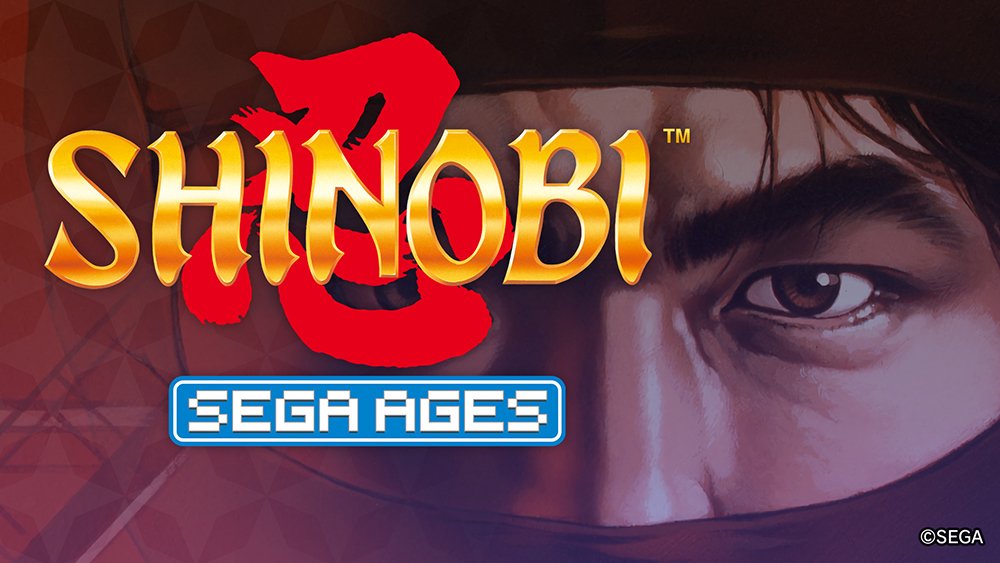 Shinobi is next up as the latest SEGA Ages game for Switch, and fresh details and screenshots have now been shared as to what fans can expect. We've rounded up today's news blast below, courtesy of Gematsu.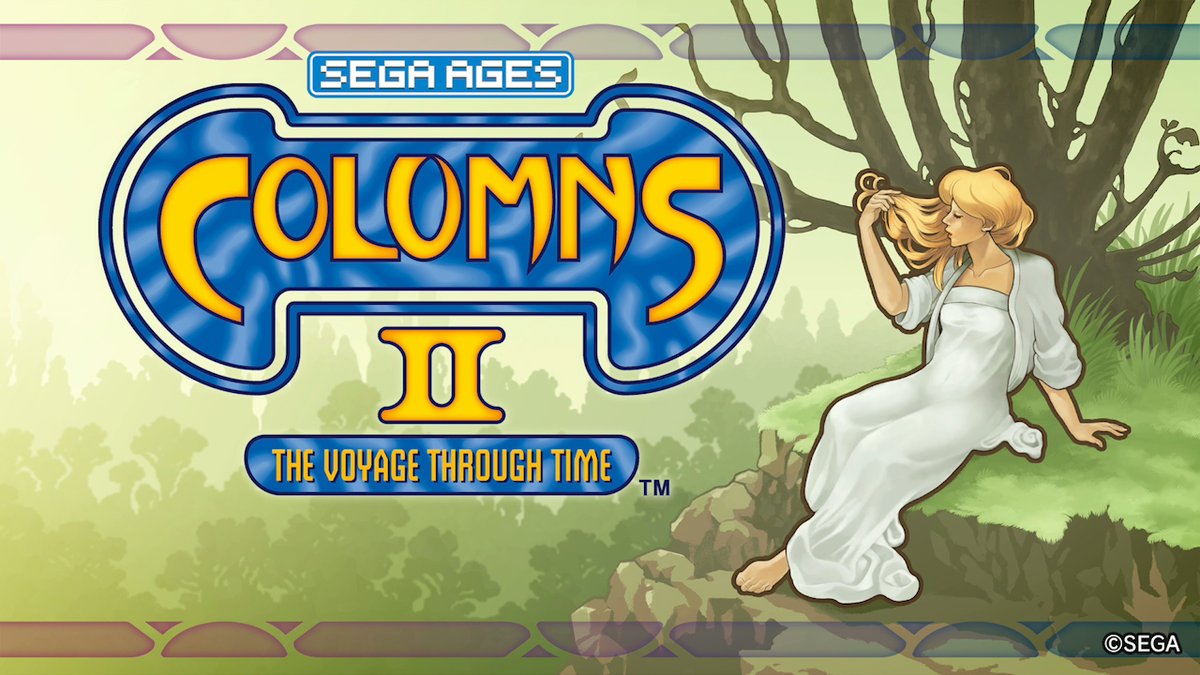 Two more SEGA Ages games are coming west this month, SEGA has announced. Ichidant-R, which is releasing overseas for the first time, and the puzzle title Columns II will both be available on the eShop.
Here's an overview of both: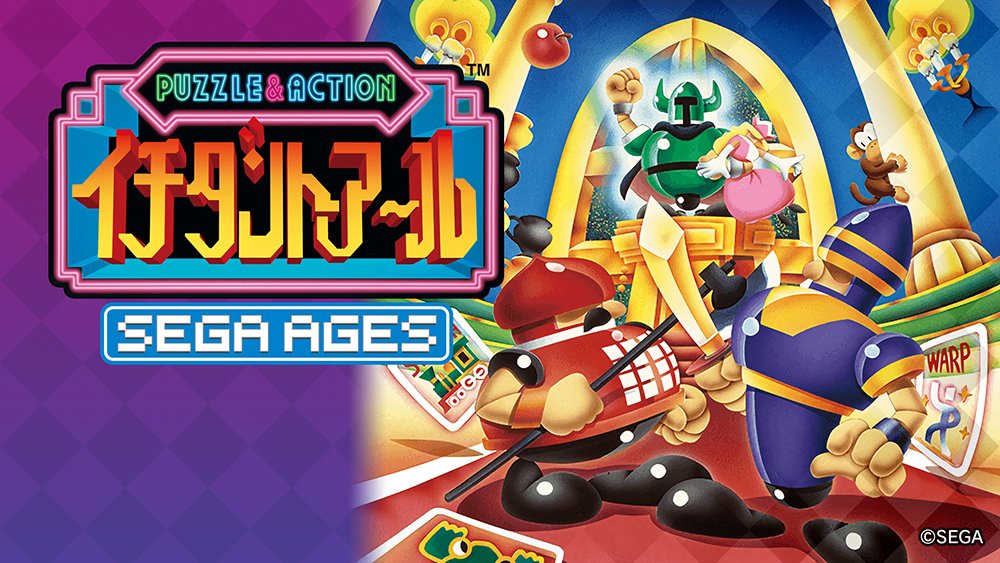 To promote the release of SEGA AGES Puzzle & Action: Ichidant-R on Switch in Japan, the game has received a new trailer. You can find it below.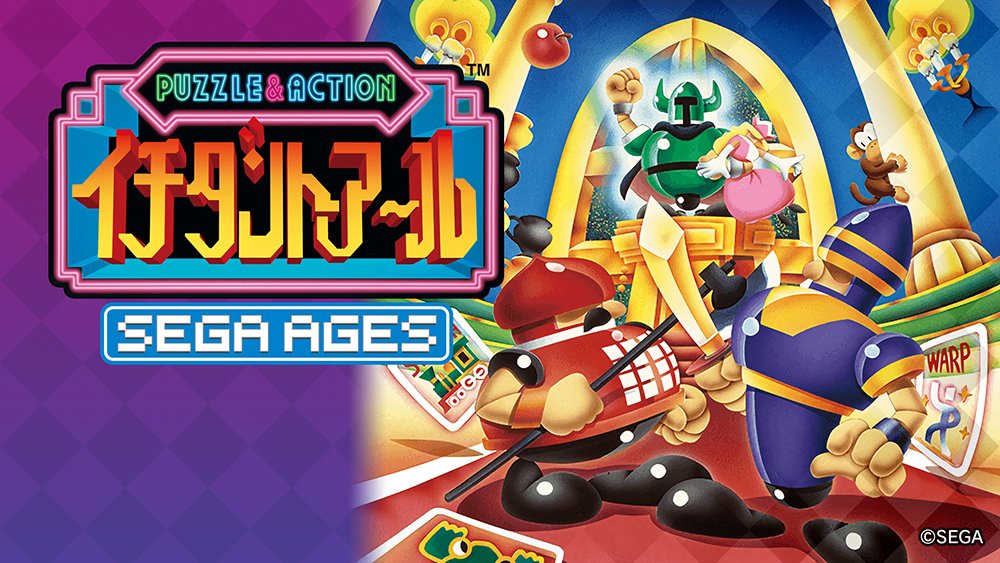 SEGA Ages Puzzle & Action: Ichidant-R will launch for Switch in Japan on September 26, SEGA announced at the Tokyo Game Show today. A release date for the west has not yet been confirmed.
In case you missed it, we posted a new batch of details and screenshots for SEGA Ages Puzzle & Action: Ichidant-R here.