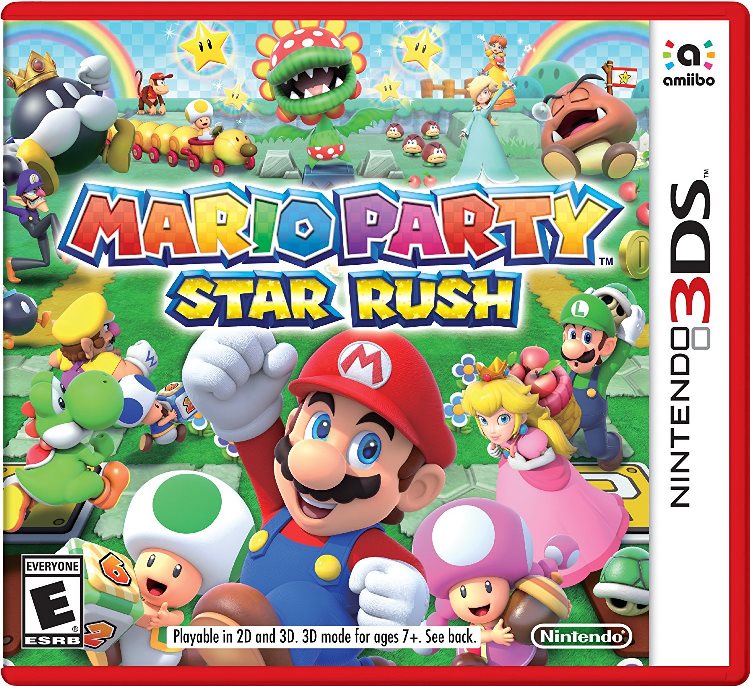 Many Mario-related titles on 3DS receive a red case. With Mario Party: Star Rush, Nintendo is continuing that tradition. An updated listing on Amazon shows a red outline for the boxart, which should be reflected on the case.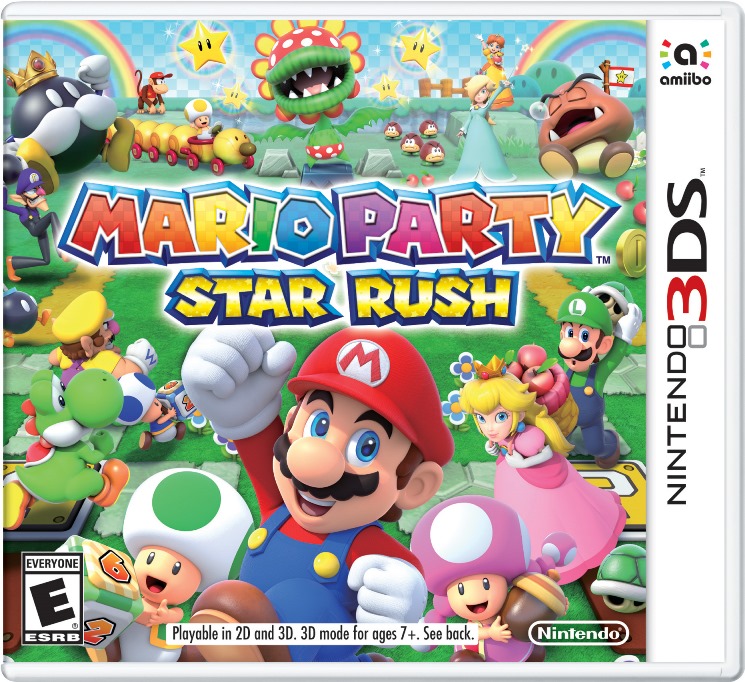 In Japan, Mario Party: Star Rush can now be pre-loaded from the 3DS eShop. The game takes up 3,001 blocks, or 375 MB.
Nintendo's UK website also has the file size for the European release. It's 3,018 blocks / 377 MB. In other words, all versions of the game are pretty much the same size.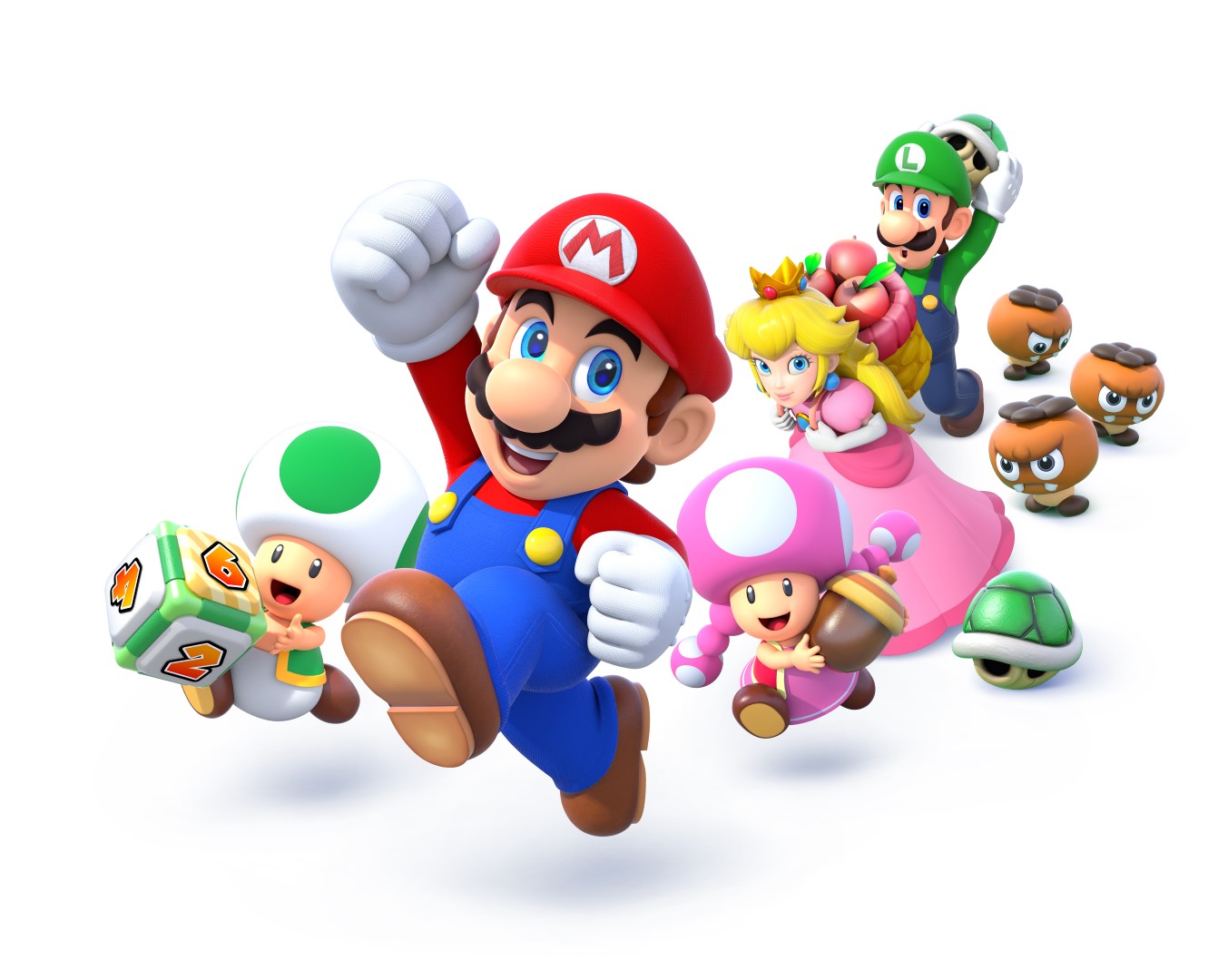 Nintendo published a new Japanese Mario Party: Star Rush trailer a number of hours ago, and we now have another video from the company's European branch. Find the "Get the Party Started!" trailer below.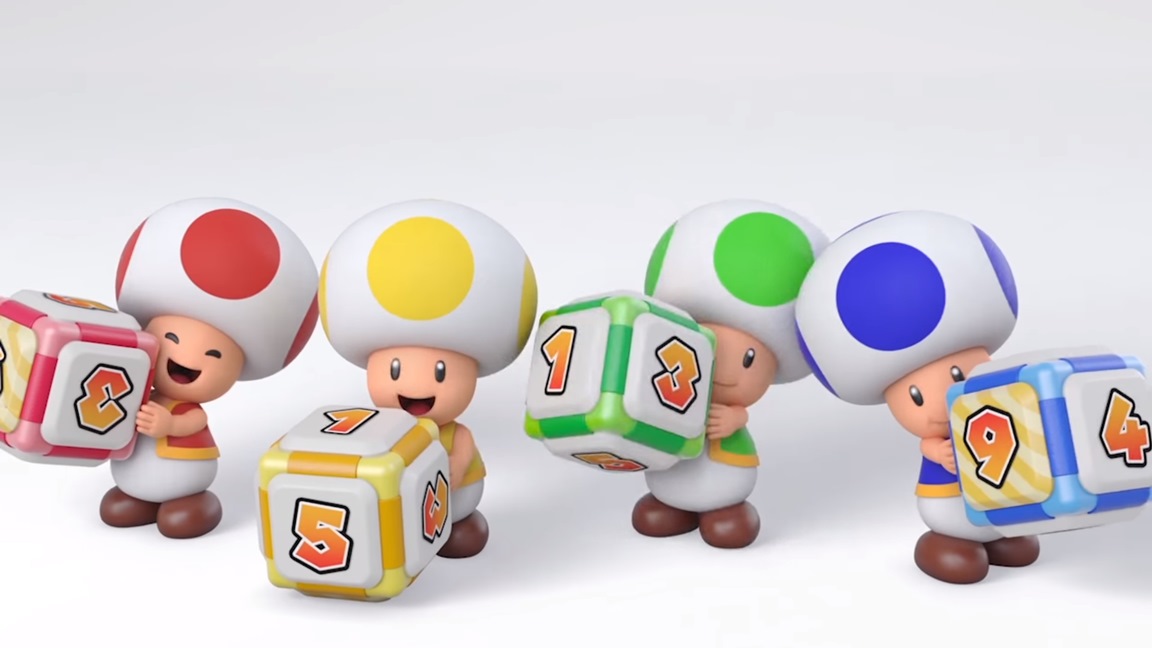 Nintendo uploaded a new 5-minute trailer for Mario Party: Star Rush on its Japanese YouTube channel. We've posted it below.
And here are a couple of commercials: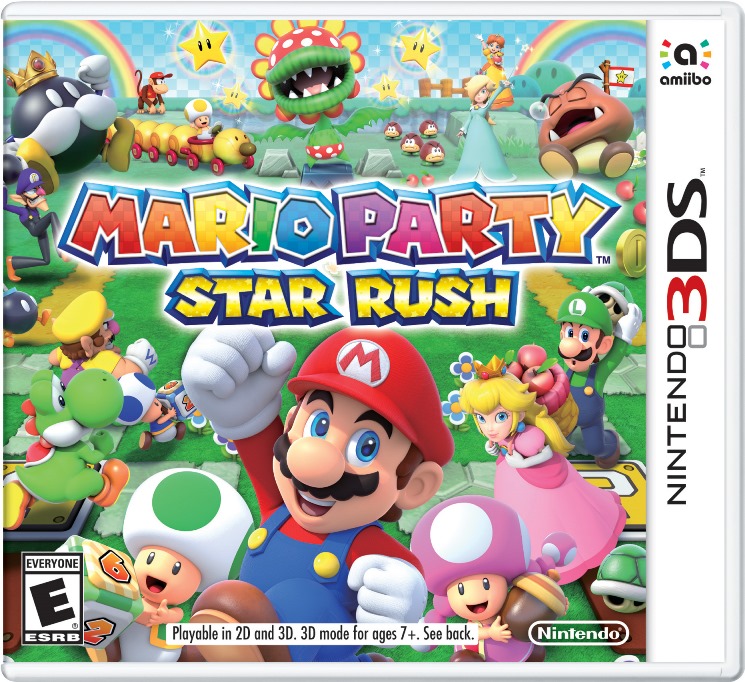 Thanks to ntower, we have another 13 minutes of footage from Mario Party: Star Rush. Check out the video below for the latest gameplay.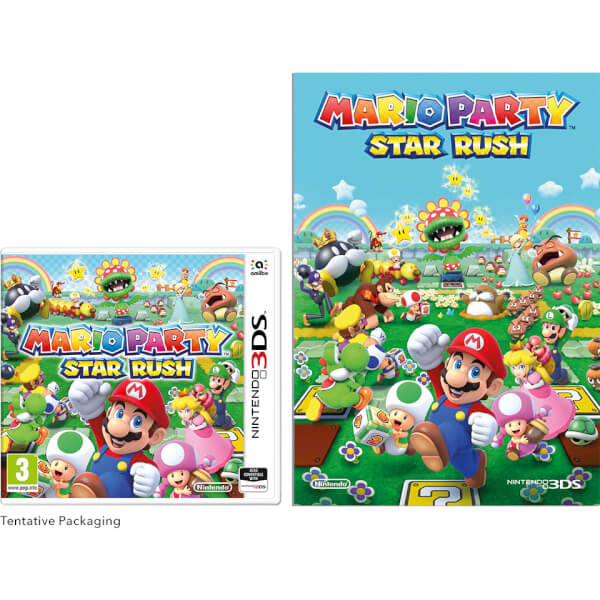 Update: You can also now pre-order the upcoming Mario amiibo here. Thanks Jason B.
---
The Nintendo UK usually offers bonuses for new games on its store, and that won't be any different with Mario Party: Star Rush. If you buy the game, you'll receive the notebook pictured above. You can place an order right here.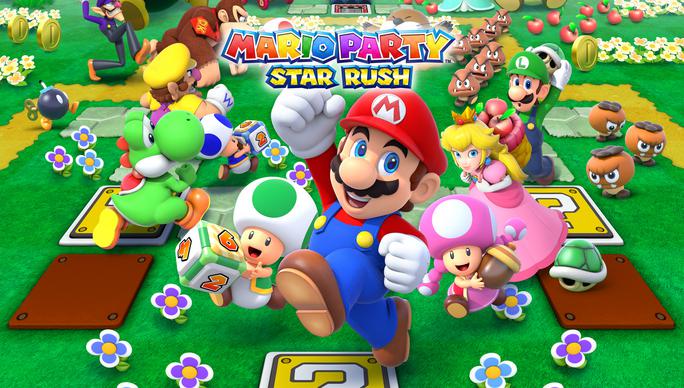 ntower gives us another look at Mario Party: Star Rush with 13 minutes of footage. See their video below for more gameplay.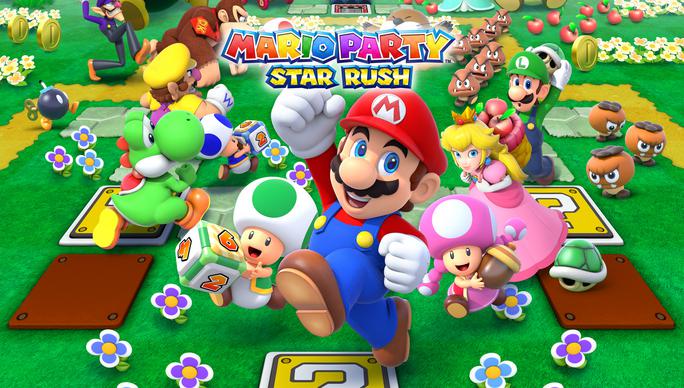 Mario Party: Star Rush isn't too far away, and Nintendo is now opening an official teaser site for the game. Visit the North American page here. The full site should open a week or two before it launches.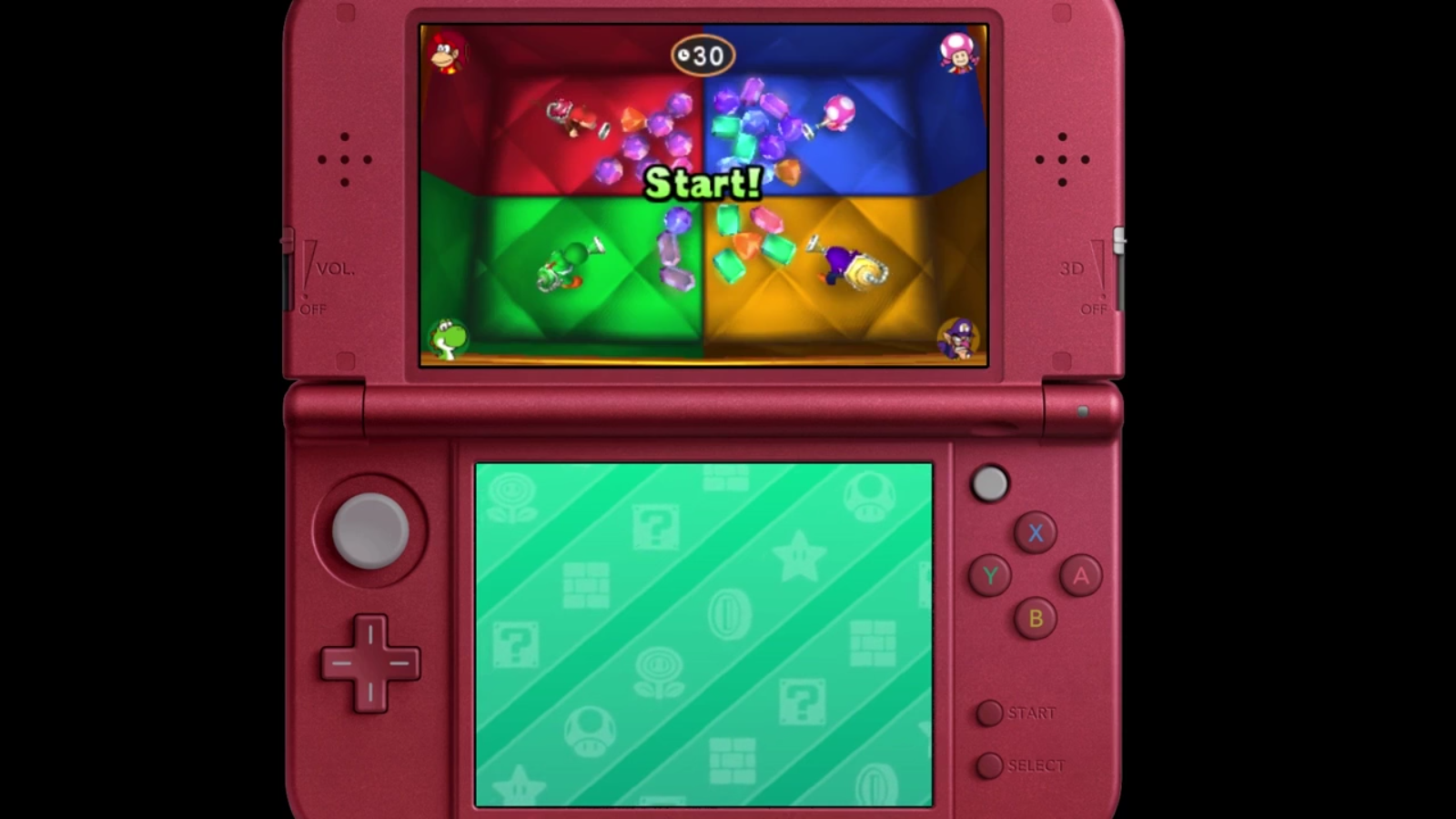 The next entry in the Mario Party series, Mario Party: Star Rush, will be released in Europe on October 7th and in North America on November 11th. If you're still on the fence about the game and want to see some more footage, NintenDaan has got you covered. He uploaded a total of 9 videos with footage from the game; check out the ones in this post, including the ones past the break, and feel free to watch the rest on Daan's Youtube channel, if you're interested.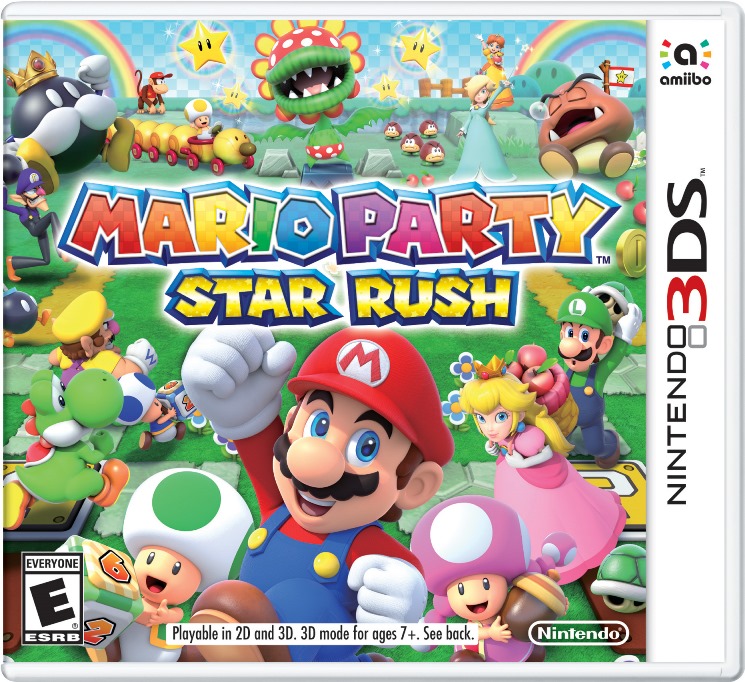 The European and Japanese Mario Party: Star Rush websites have now opened, bringing us a ton of content. We have a bunch of footage, screenshots, and information from the two sites. Continue on below for it all.