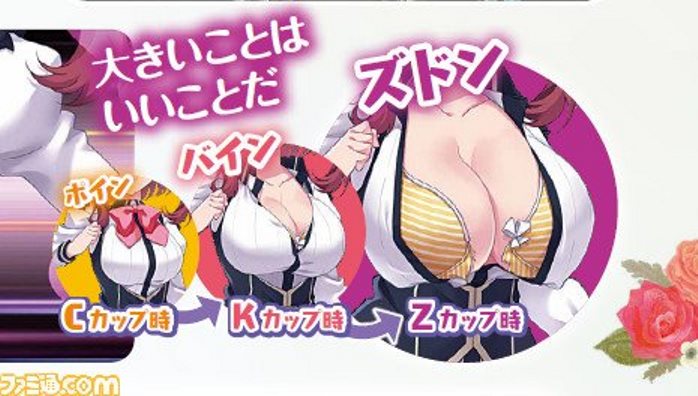 Matrix Software and D3 Publisher are working on a follow-up to the 2015 PlayStation Vita title Omega Labyrinth. Omega Labyrinth Life is coming to Switch, Famitsu has revealed.
This time around, it appears Omega Labyrinth Life will be released exclusively on Switch. It goes without saying, but the roguelike RPG has a heavy emphasis on fan service. Players acquire Omega Power and experience points by taking down monsters, which increases the character's chest size.
Omega Labyrinth Life launches 2019 in Japan. A release in other territories is unlikely.