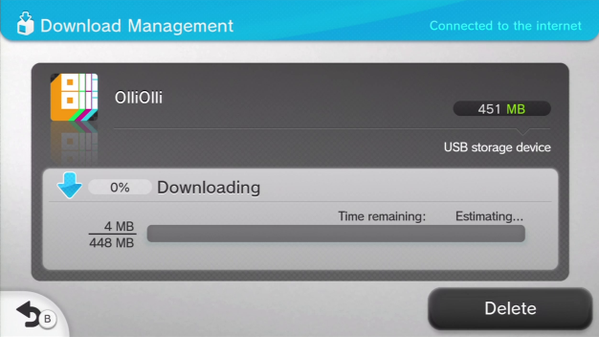 OlliOlli launches today on both Wii U and 3DS. Sizes for these two versions are 451MB and 533 blocks respectively. If you're in either North America or Europe, you should be able to purchase OlliOlli today.
Curve Studios announced today that OlliOlli will launch for both Wii U and 3DS on March 5. Pricing is set at £7.99/$9.99/€9.99.
Curve also confirmed that OlliOlli will make use of a new "Buy One, Get One Free" scheme. If you purchase OlliOlli for either Wii U or 3DS, you'll get the other version free. This is supported in all regions. Curve says it has worked closely with Nintendo to make the functionality possible.
You can find today's announcement in full below.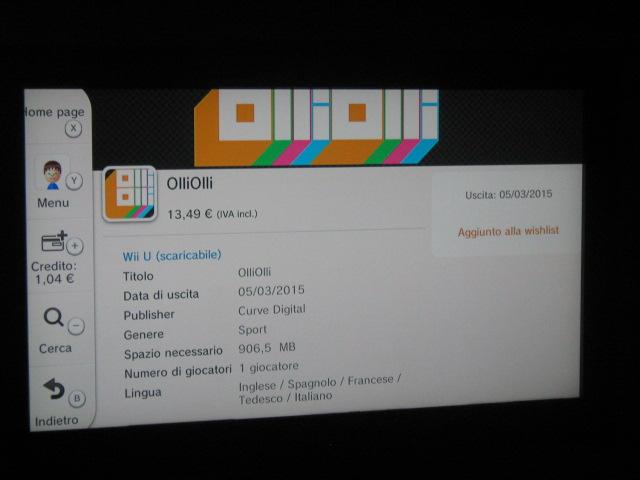 OlliOlli is coming to the European eShop on March 5, according to a listing on the eShop. Pricing is set at €13.49. The game will be available for both Wii U and 3DS.
Curve Studios confirmed today that OlliOlli will be coming to both Wii U and 3DS in March. A specific date hasn't been shared just yet, but it should be launching during the middle of the month. View some screenshots above.
So, remember we were developing @Roll_7's OlliOlli for Xbox One, Wii U and 3DS? Well, they're out NEXT MONTH. http://t.co/T2fkXggXW7

— Curve Digital (@CurveDigital) February 3, 2015
Curve Studios is teaming up with Roll7 to bring the critically acclaimed 2D precision trick-based skating game OlliOlli to new platforms, including Wii U and 3DS. Expect it out early next year on the eShop. Curve released a teaser trailer for OlliOlli's new versions, which can be found above.