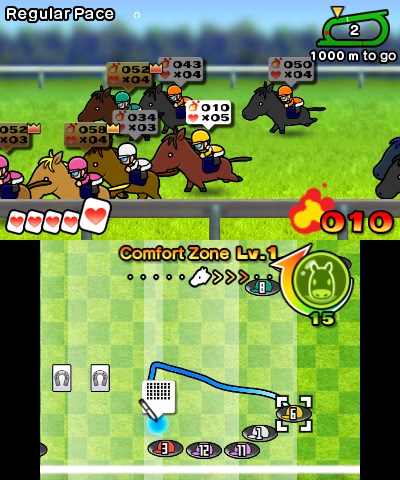 Closing out our Pocket Card Jockey is one last look at the game. Catch a final 85 minutes of footage below.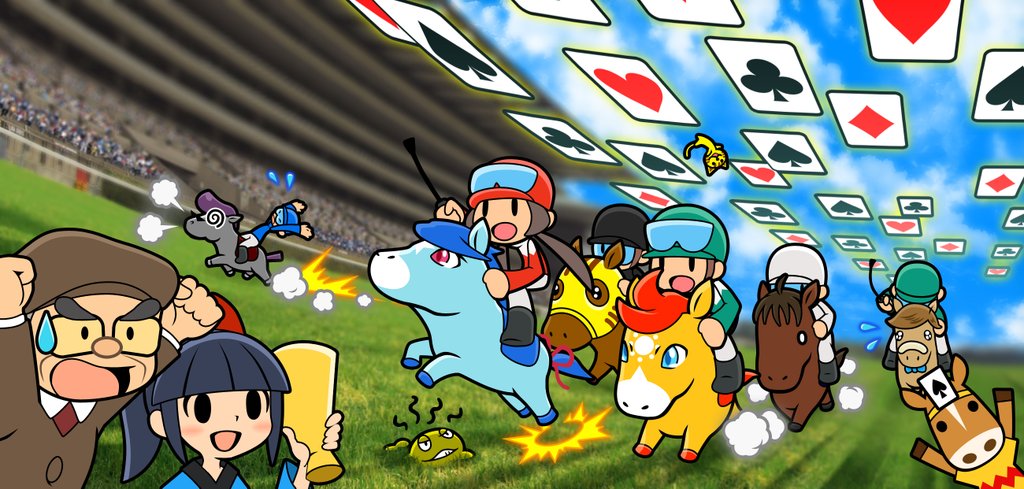 IGN has more footage available from the just-released Pocket Card Jockey. See some additional gameplay in the video below.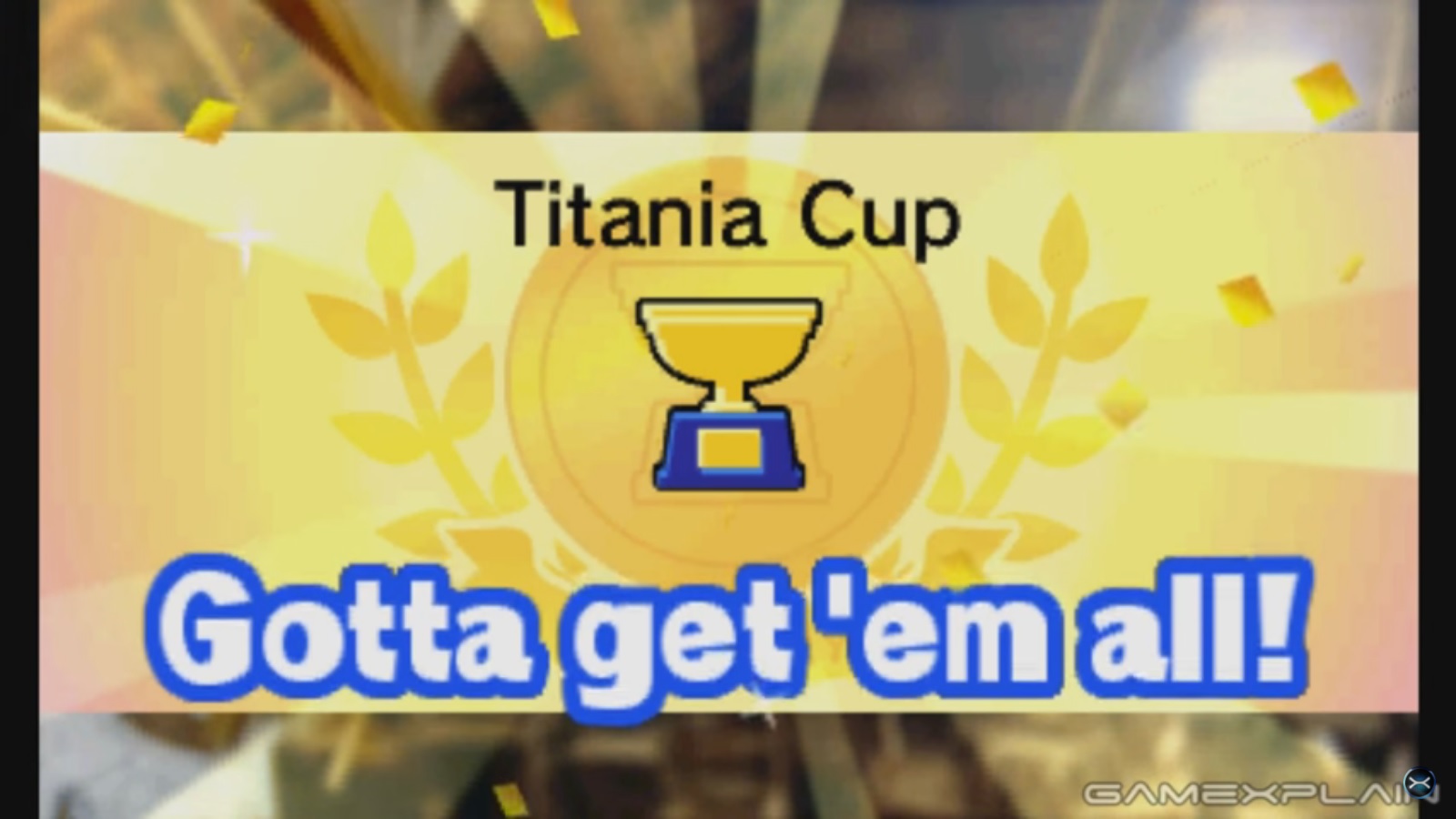 Pocket Card Jockey is made by Game Freak, the developer of the Pokemon RPGs. So it makes sense that the game has references to the well-known series, right? In addition to that, there are nods to Game Freak's other titles as well as Nintendo, pop culture, and gaming in general. GameXplain looks at it all in the following video: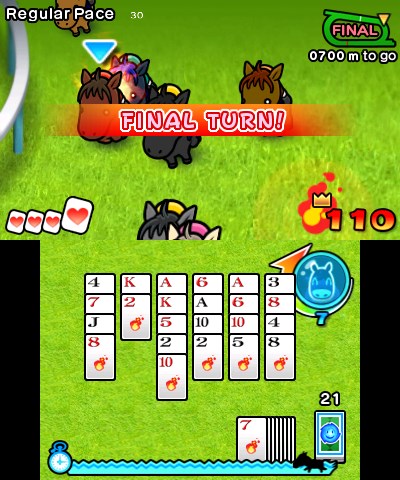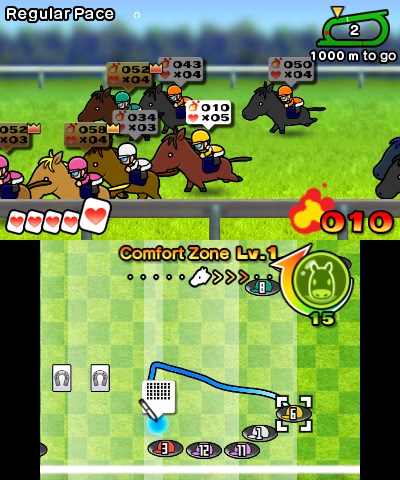 Nintendo brought out Pocket Card Jockey on the 3DS eShop today. After downloading the game, you'll notice that it takes up 853 blocks. That amounts to 106.63MB.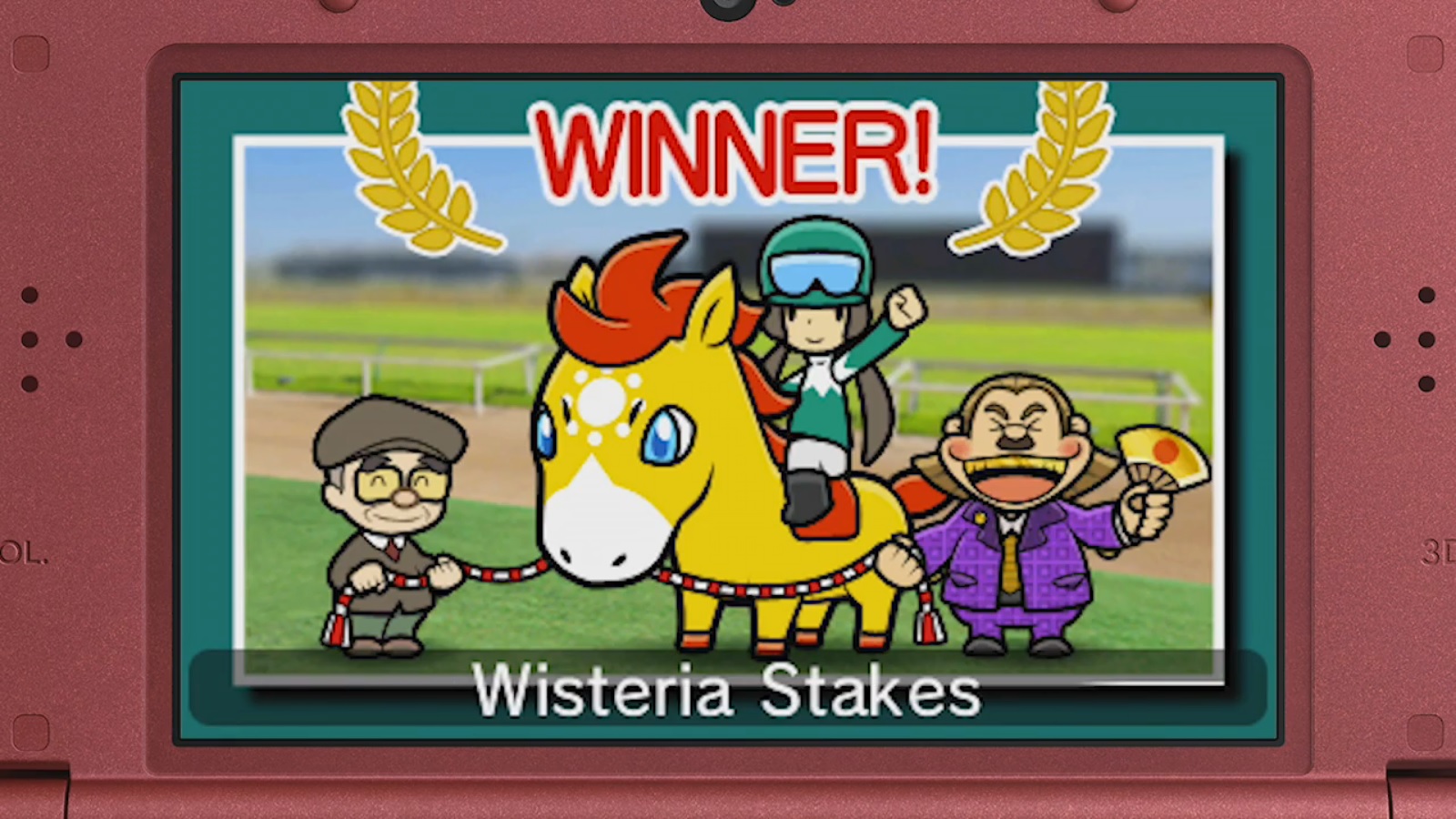 Pocket Card Jockey is out now on the 3DS eShop. Nintendo has come out with a launch trailer for the game, posted below.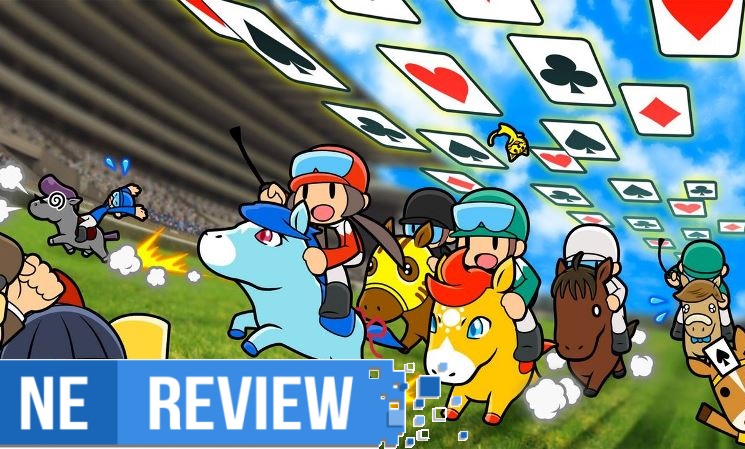 System: 3DS (eShop)
Release date: May 5, 2016
Developer: Game Freak
Publisher Nintendo
---
You're playing solitaire, managing RPG stats, strategically maneuvering an adorable little stumpy-leg horse. As disparate as these elements seem, they manage to meld into a single cohesive experience with every little initially convoluted wrinkle feeding into another system, looping around and creating a uniquely addictive experience. I haven't ever wanted to play a racehorse management sim governed by the rules of solitaire, but I'm sure glad I did. I guess what's most surprising is that some madman somehow crafted these distinct gameplay elements into one of the more engaging 3DS games.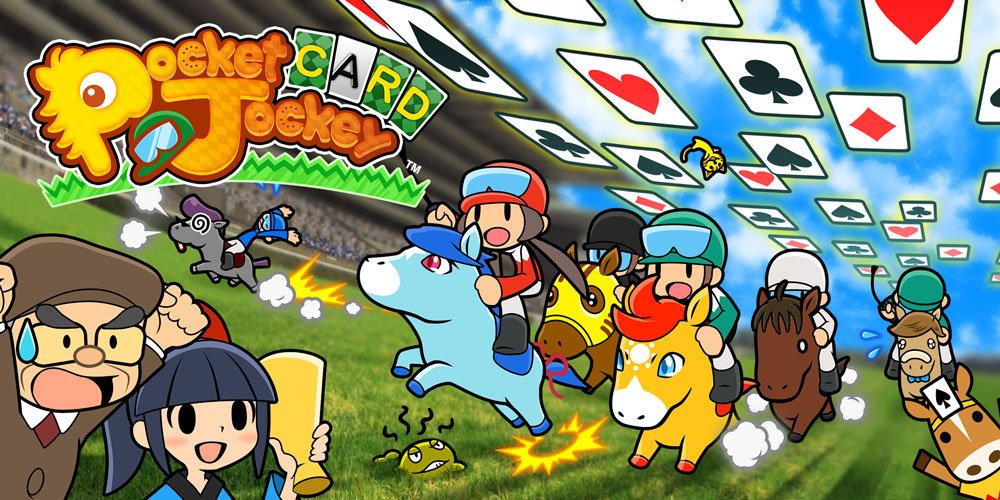 Pocket Card Jockey is arriving on the 3DS eShop in both North America and Europe tomorrow. Polygon now has 24 minutes of footage available of the download – see below.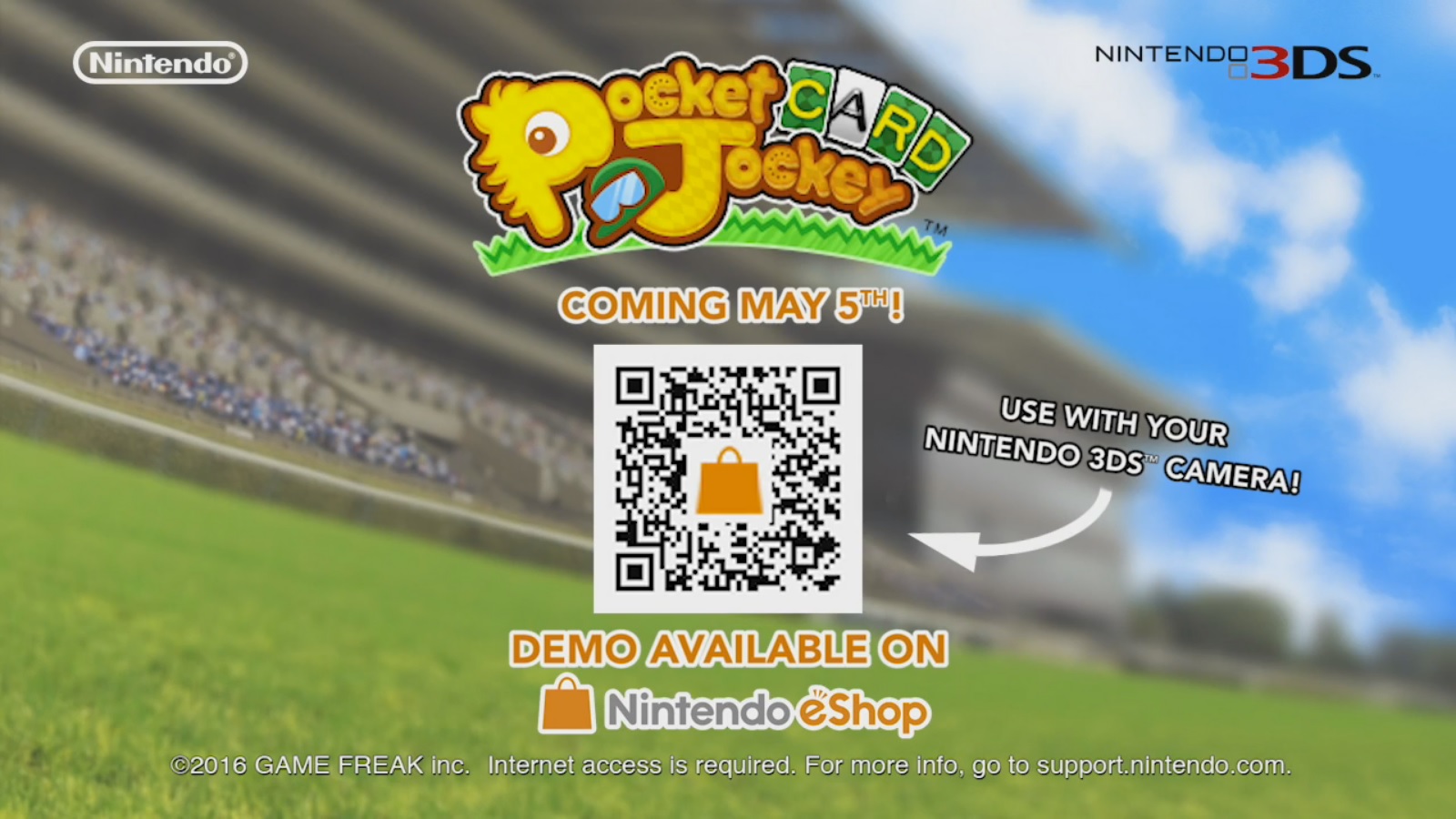 Just like in Europe, Pocket Card Jockey is slated for the North American 3DS eShop next week. It'll be launching in both regions on April 5. 3DS owners can currently download a demo from the eShop to see what the game is all about.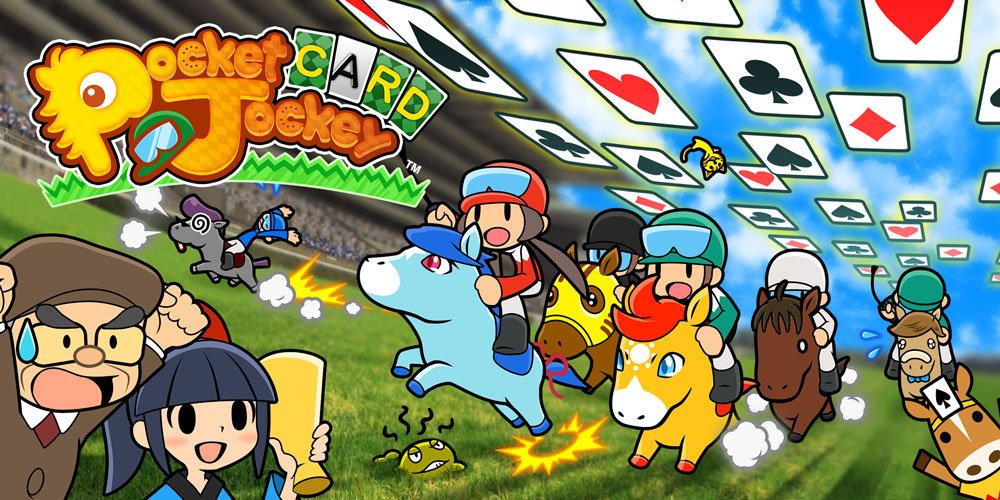 Nintendo has published a new trailer for Game Freak's digital 3DS title Pocket Card Jockey. You can watch it below.