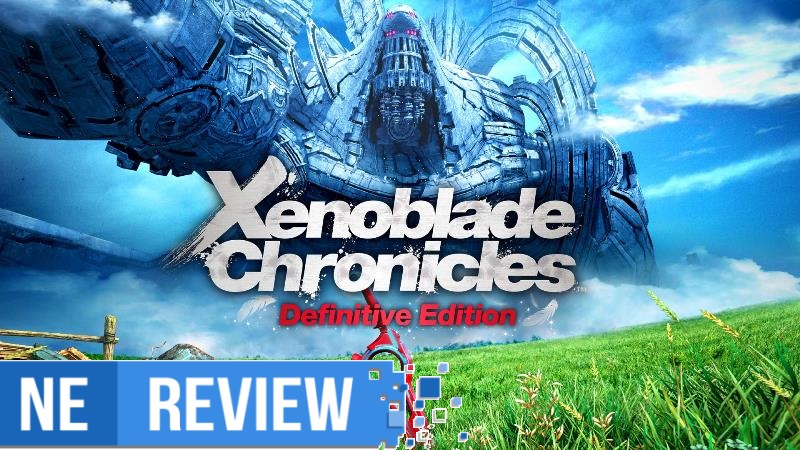 System: Switch
Release date: May 29, 2020
Developer: Monolith Soft
Publisher: Nintendo
---
It's about time Xenoblade Chronicles got its definitive edition. Its original release at the tail end of the Wii's life, exacerbated by the game's staggered international releases, was far from ideal. Even if you got the chance to play the original, one couldn't help but feel that Monolith Soft was pushing the Wii beyond what it should reasonably be doing. It was an open world JRPG that was a generation ahead of its time on hardware that was a generation behind the times. If you're anything like me, you revel in watching developers push the technical boundaries of outdated hardware – but I could hardly blame anyone who struggled to embrace Xenoblade's obvious visual compromises. Years later, the game was ported to New 3DS. Needless to say, while that version is its own kind of low-tech marvel, an even lower resolution screen with even further cut back visuals was far from the ideal way to experience the grand scope of Xenoblade's world, where life flourishes on the standing corpses of two gods, with people and animal life existing on an almost unimaginably small bacterial scale. Finally, on a system at the height of its life, with revamped graphics – albeit visuals that are still a little soupy as has been characteristic of Monolith Soft's Switch engine – Xenoblade is poised for success beyond its niche and scattered Wii evangelists.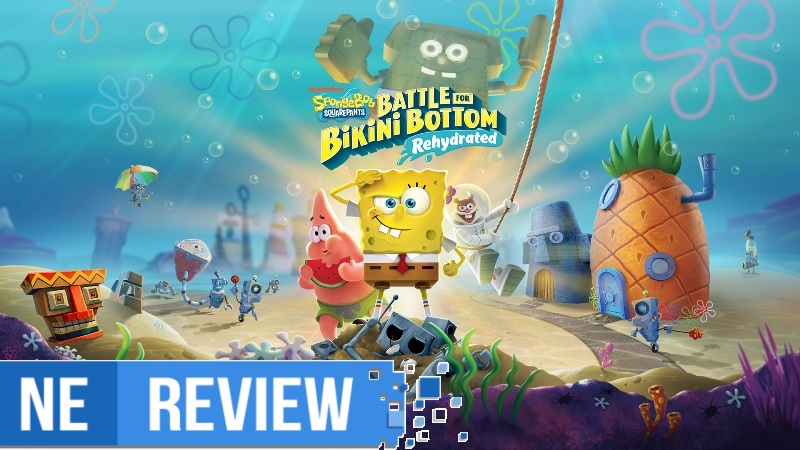 System: Switch
Release date: June 23, 2020
Developer: Purple Lamp
Publisher: THQ Nordic
---
SpongeBob SquarePants: Battle for Bikini Bottom would seem like an unlikely candidate for a remastering (or a rehydration) considering that – to the credit of the original – it's merely an above average licensed 3D platformer of the GameCube generation. These games have almost completely vanished, but for its time these games were everywhere. I have an especially vague sense of nostalgia with this game: I actually can't remember if I played Battle for Bikini Bottom specifically or if it was any of the other countless similar SpongeBob games that were released in the half decade following it. To further complicate this nostalgia, Battle for Bikini Bottom doesn't just evoke the other SpongeBob games of its generation, but games like the now-forgotten Tak and the Power of Juju (which, as an aside, one might say was a trailblazer in the modern video-game-to-failed-TV-series pipeline.) Put aside the modern visual overhaul of Rehydrated in the Unreal Engine, which is competent but less than optimal on the Switch, and the game seems frozen in time. Rehydrated still feels like a game from 2003, but with the relative rarity of its kind in 2020, it's hardly worse for it.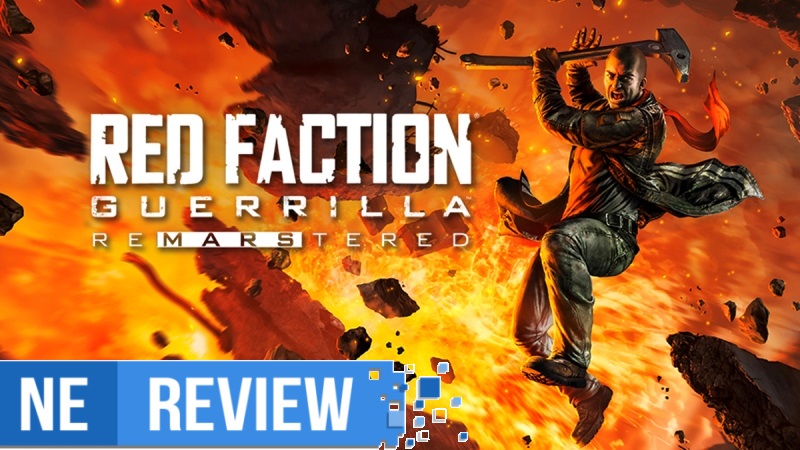 System: Switch
Release date: June 24, 2019
Developer: Kaiko / Volition
Publisher: THQ Nordic
---
Red Faction Guerrilla Re-Mars-tered is the latest re-release of a last generation game from THQ Nordic, if the stunningly awful pun didn't reveal that much. Saints Row The Third held up as a fine example of last generation open world design, even as its particular irreverent sensibilities often felt like a relic – the game showed its age but it was nonetheless fun to play.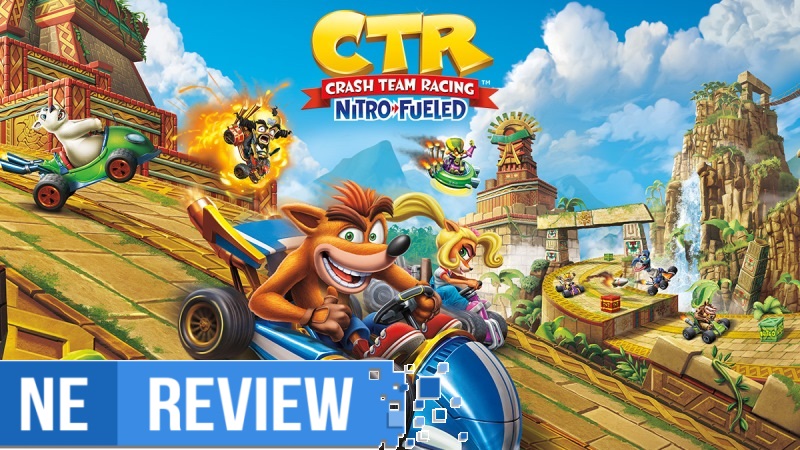 System: Switch
Release date: June 21, 2019
Developer: Beenox
Publisher: Activision
---
As far as remakes go, Crash Team Racing is top notch. The trick with this particular remake is that the team didn't have to significantly change anything aside from the visuals. Originally pegged as the PlayStation's response to Mario Kart 64, Crash Team Racing has always been the more evolved kart racer. The tracks remade from the original PlayStation 1 Crash Team Racing are faithfully laid out, and its original mechanics preserved. Even with the most recent game in its rival franchise, Mario Kart 8 Deluxe might be the more refined game – some might call it stagnant – but Crash Team Racing, faithfully remade, still feels fresh and ultimately more interesting.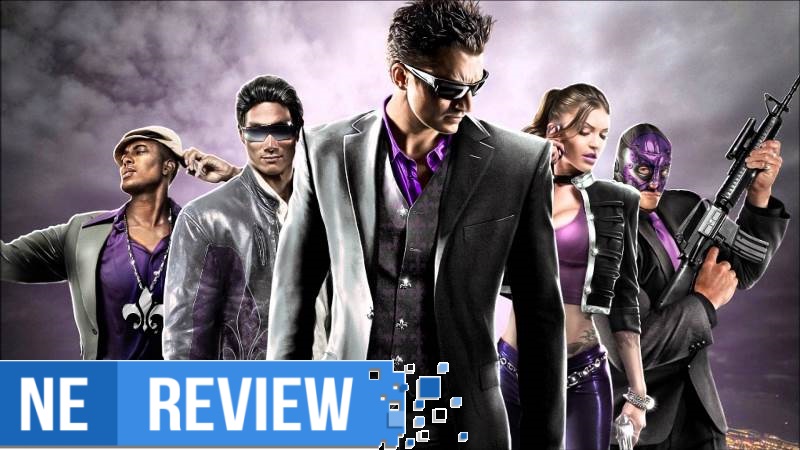 System: Switch
Release date: May 10, 2019
Developer: Volition / Deep Silver
Publisher: Deep Silver
---
There are certain genres that Nintendo consoles have historically missed out on. During the Wii generation, the Call of Duty style shooter was sorely missed – if not for an actual lack of ports (and well-forgotten games like The Conduit), then at least for the Wii's inability to impressively render HD set piece spectacles. Open world games in the vein of Grand Theft Auto found similar enough success to spawn countless formulaic imitations, but the open world genre saw almost no representation on the Wii, and a handful of really bad ports on the Wii U. Perhaps the Wii's greatest legacy was the perception that Nintendo consoles are bound to miss out on those "hardcore" blockbuster experiences.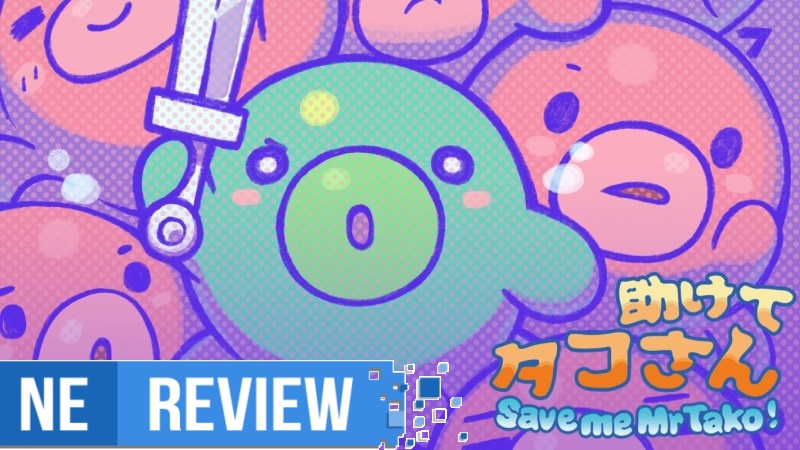 System: Switch (eShop)
Release date: October 30, 2018
Developer: Christophe Galati / Nicalis
Publisher: Nicalis
---
If you've gone back at all to the vast catalog of Game Boy games, you might be surprised by how so much of it is really doesn't hold up. The Game Boy was Nintendo's first true portable system with swappable game carts, rather than a single-purpose LCD Game & Watch toy. It had to be able to run actual games, with actual computer processors. These processors were very out-of-date even when the Game Boy was new, with its Z80 CPU having powered many computers from the late 1970s. As the first of its kind, the grey brick was a heap of technical and financial compromises; but it could run the oddball Super Mario Land, and later Tetris, Pokémon, and even a Zelda game in Link's Awakening. Trying to adapt overly ambitious home-console NES game for the meager capabilities of the machine lead to cases like Metroid II, Castlevania: The Adventure, and Mega Man: Dr. Wily's Revenge. I have tried going back to these games on the 3DS Virtual Console, and they just aren't fun.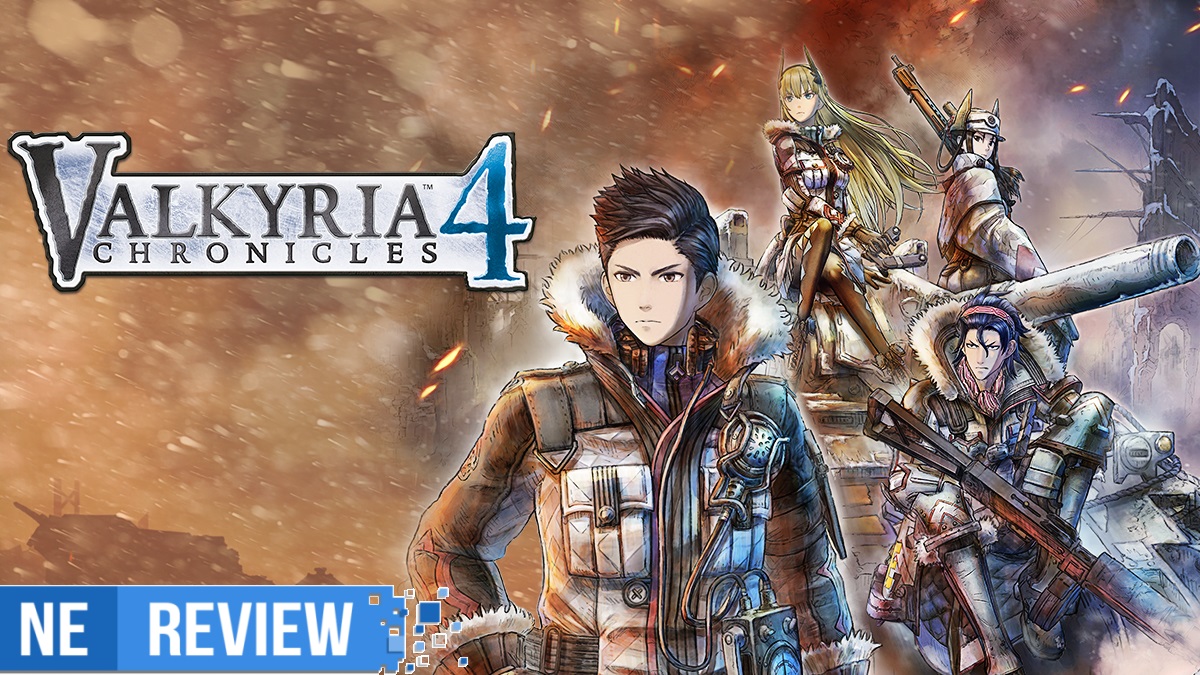 System: Switch
Release date: September 25, 2018
Developer: SEGA
Publisher: SEGA
---
Valkyria Chronicles 4 is a the long-awaited return to the franchise's roots. After ten years, some strange PSP sequels and odd unwanted offshoots like Valkyria Revolution, this is the first full-on watercolor outing since 2008. If you played Valkyria Chronicles, then you already have a good idea of what to expect here – and from that standpoint this is exactly what could be expected out of a (good) sequel.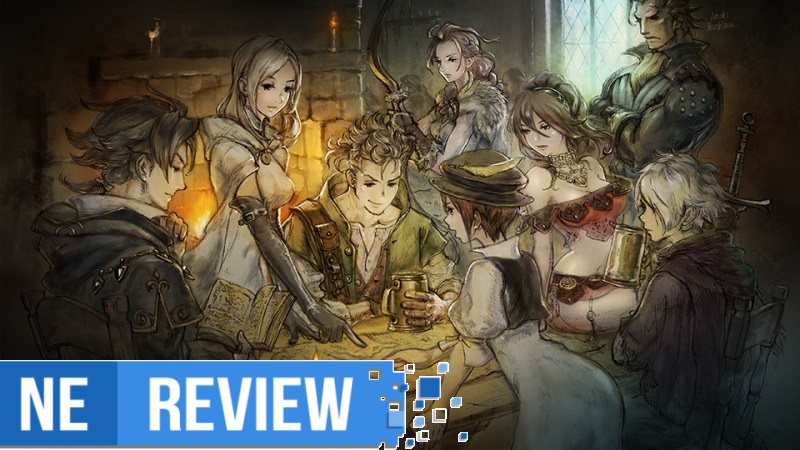 System: Switch
Release date: July 13, 2018
Developer: Square Enix / Acquire
Publisher: Nintendo
---
When Octopath Traveler was first pitched at Nintendo's January 2017 Switch unveiling event, Square Enix's brief trailer talked up a classic-style JRPG something akin to The Canterbury Tales. Its focus on the stories of eight travelers with its key art of each character exchanging tales in a pub evoked the timeless format of Chaucer's narrative poem. For a less distant comparison to this style of fantasy RPG, Octopath Traveler pitched something closer to tabletop role playing games. *You* choose your path. In a very loose sense, this remains true. The game has an unconventional structure where you do pick the characters and the order that you want to play their stories out. Once you lock yourself into one of the game's roughly hour-long story chapters, they play out linearly with no room for meaningful deviation and almost no regard for the unique path you've taken to that point. The final game, as it turns out, makes very little use of what could have been a very ambitious project of offering player-driven crossover stories. Realistically, this idea was probably always too ambitious for a game of this style. As glaring as the dissonance between story and play often is, it's more productive to look at what Octopath Traveler gets right, rather than what it doesn't prioritize.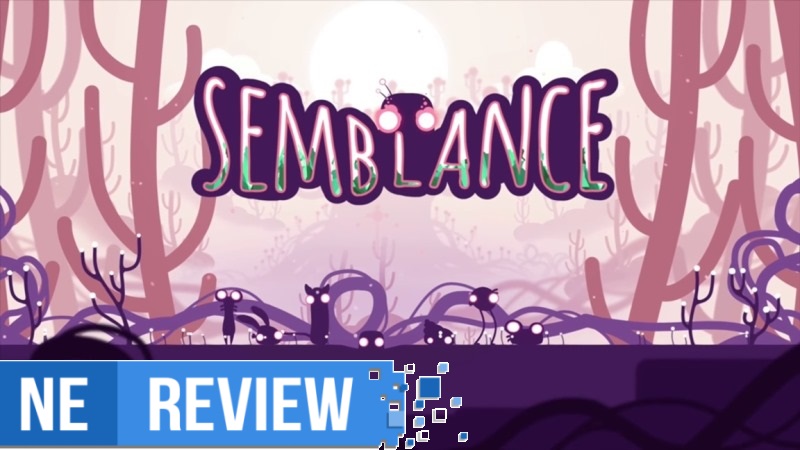 System: Switch (eShop)
Release date: July 24, 2018
Developer: Nyamakop
Publisher: Gambitious
---
Semblance is the kind of game that gets lost on the Switch eShop amid the dozens of weekly releases. As a 2D puzzle-platformer it doesn't do itself any favors in this regard – not in the broad sense of the genre, at least. Still, in its brief five hour runtime, Semblance does exactly what it needs to. It takes a core concept that's fun enough to play around with on its own and builds on it in a way that's as calculated as any competently assembled progression of puzzles does.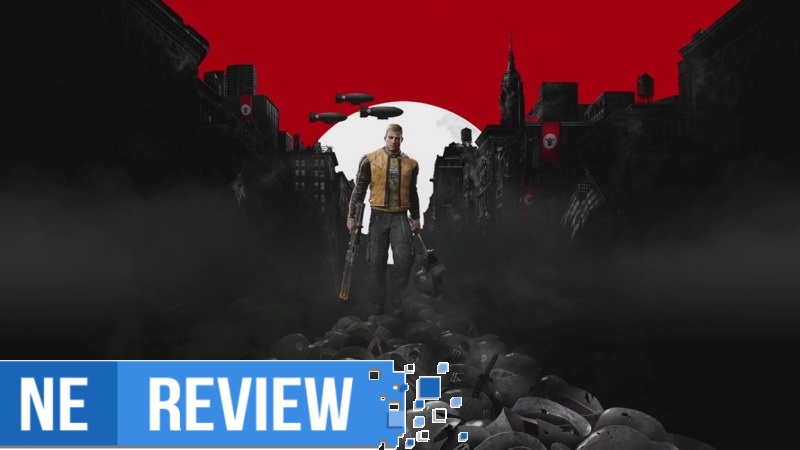 System: Switch
Release date: June 29, 2018
Developer: MachineGames / Panic Button
Publisher: Bethesda
---
When MachineGames rebooted Wolfenstein with The New Order in 2014, most people didn't expect that its story would elevate it from a mediocre shooter bogged down with odd gameplay design decisions to a minor classic. The reboot was only really Wolfenstein by name, taking place in a dieselpunk alternate history World War II where Germany developed and dropped the first atom bomb on America, leading to the surrender of the Allied forces and the Third Reich's world domination. It really only carries on the name of its protagonist, "B.J." (or William J. Blazkowicz), along with his propensity towards killing Nazis.