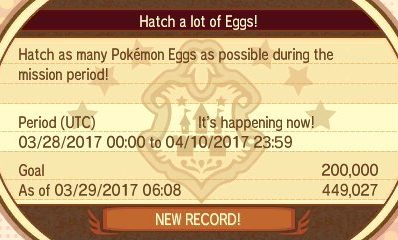 Pokemon Sun and Moon started its fifth Global Mission yesterday, tasking players with hatching eggs, and players have already hatched the requisite amount. In fact, players have hatched over 400,000 eggs, which accomplishes a secondary goal of the event. The event ends on April 10, so if you haven't participated, you can dive in to get an easy 2000 FC.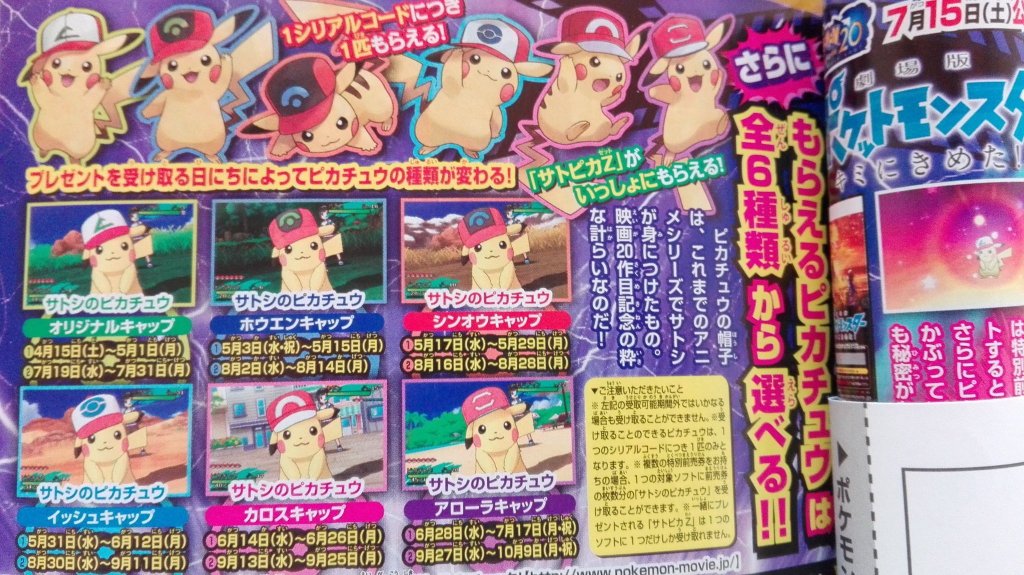 Japan is set to get a special hat-wearing Ash Pikachu in May, with different hats depending on when you redeem your code. Now, details have released about the differences between the Pikachu, and Serebii has translated the details.
While each Pikachu comes in a Poke Ball, has Static as its ability, and is holding a Pikashunium, the different versions have different levels and movesets, as follows:
Original Cap – Level 1 – Thunderbolt, Quick Attack, Thunder, Agility
Hoenn Cap – Level 6 – Thunderbolt, Quick Attack, Thunder, Iron Tail
Sinnoh Cap – Level 10 – Thunderbolt, Quick Attack, Iron Tail, Volt Tackle
Unova Cap – Level 14 – Thunderbolt, Quick Attack, Iron Tail, Volt Tackle
Kalos Cap – Level 17 – Thunderbolt, Quick Attack, Iron Tail, Electro Ball
Alola Cap – Level 20 – Thunderbolt, Quick Attack, Iron Tail, Electro Ball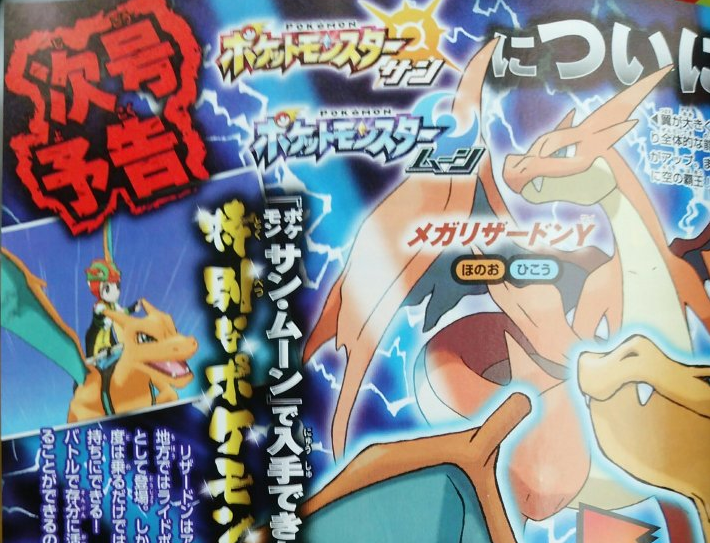 A scan of the latest CoroCoro magazine shows that they will be distributing a Charizard to Pokemon Sun and Moon next month. It will be done through a serial code on March 15, but there is no information on if this will be region-based or if anything will be unique about the Charizard. Charizard was picked due to winning a recent poll through the magazine.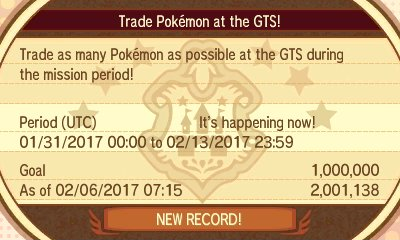 A few days ago, the Pokemon Global Mission hit its goal of one million trades. Now, the mission is an even bigger success, with over two million trades. This means that participants will get a Friend Ball in addition to the 2,000 Festival Coins. The mission is still ongoing, so if you still haven't contributed and would like these prizes, you still have time to participate.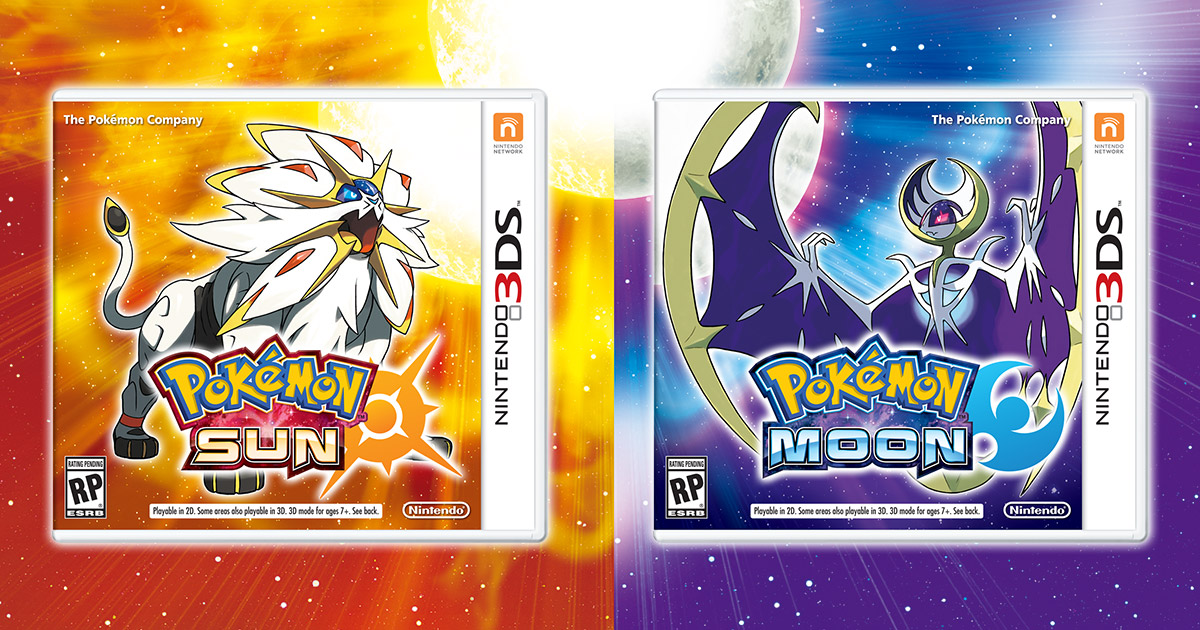 The third global mission for Pokemon Sun and Moon is now live, and it tasks players with trading over one million Pokemon via the GTS. The mission will last until February 14. To participate, you must speak to the receptionist in Festival Plaza; she is located on the right side of the central castle. If the mission is successful, then players will recieve 2,000 FC. If the mission is a failure, players will only receive 200 FC. Players who have their accounts tied to Global Link will earn double the FC. Additionally, if a player makes 5 trades during the mission period, they will be given a Rare Candy, and all players will receive a Friend Ball if 2,000,000 Pokemon are traded.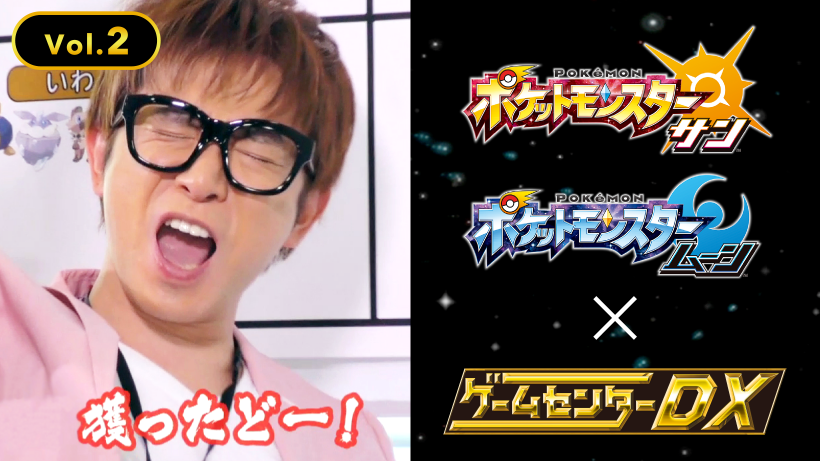 Game Center DX held an episode featuring Pokemon Sun and Moon a few weeks ago, and now the show is continuing its adventures in the Alola region. You can watch it below: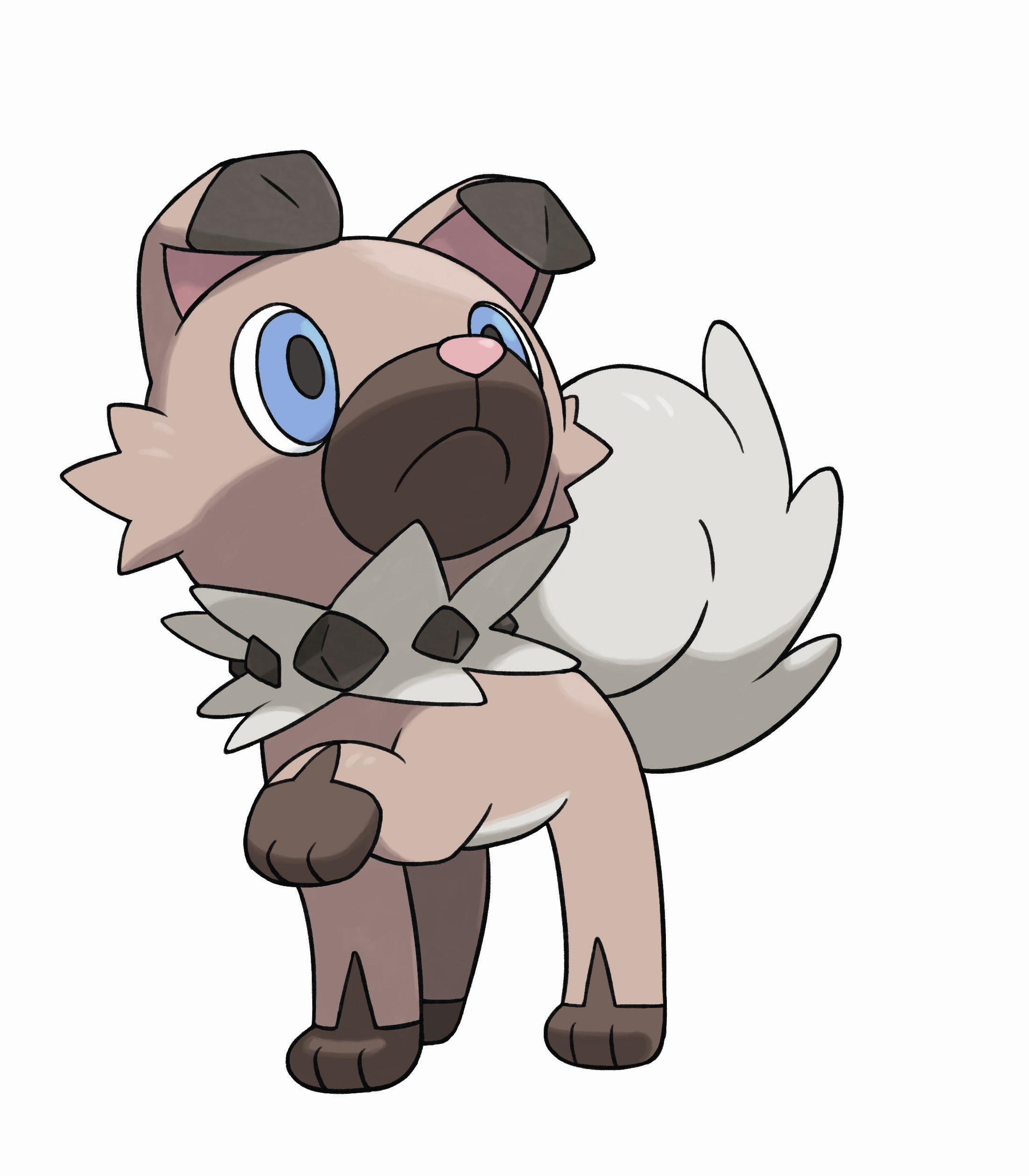 Game Freak is currently investigating a minor glitch involving the Rocky Helmet item for Battle Spot battles. Rocky Helmet is a held item that makes an attacking Pokemon take a small amount of damage if they hit the holder. Normally with items or abilities like this, the Pokemon that made the attack will be counted as the winner if both faint and neither player has more Pokemon. However, if this happens with a Pokemon holding the Rocky Helmet, the holder will be declared the winner.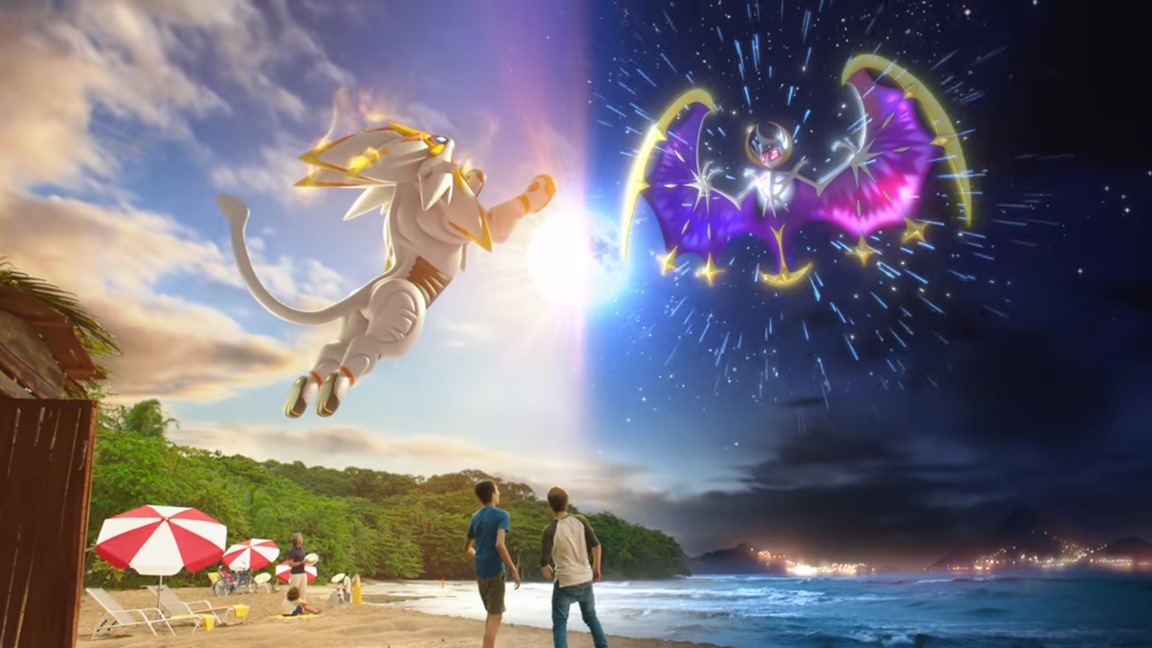 Pokemon Sun and Moon will be featuring Global Missions, timed events where players work to unlock prizes, and the first has begun today. The mission is for all players to cumulatively capture 100 million Pokemon before the mission ends on December 13 (UTC). If the goal is met, all participating players will earn 2,000 festival coins. If the goal is not met, players will earn 100 or more Festival Coins. To participate, make sure that you are connected to Global Link. Get out there and catch 'em all!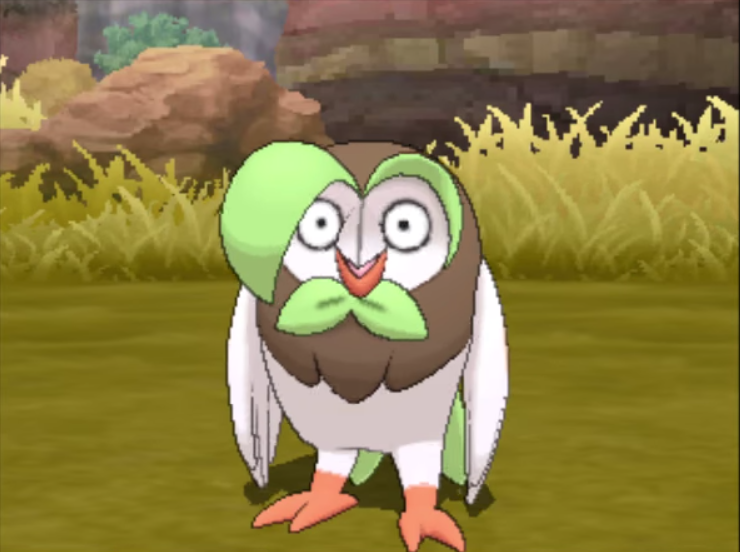 The long-awaited release of the Pokemon Sun & Moon is finally happening tomorrow, Tuesday the 18th. However, we're not quite sure about the exact time of the demo's release. Now, Nintendo of Europe's press release for this week's eShop update has shed some light on the matter. According to that, the demo will be released "late morning" – so about 24 hours from now, roughly.
However, it's quite possible that some parts of the world will get their hands on it earlier – unless it's a worldwide simultaneous release, Japan and Australia will likely get the demo a bit earlier than that, should the demo also see a "late morning" release in their time zones. We will keep you updated should any further info be released beforehand.
Source: Nintendo PR
Nintendo AU NZ announced a Q&A via Twitter for the upcoming Pokemon games, Sun and Moon. Producer Junichi Masuda and director Shigeru Ohmori will be answering select questions. Any burning questions you have? Ask away!

Pokémon Trainers! The developers of #PokemonSunMoon will be answering some of your questions before 18/11 Ask away! pic.twitter.com/DkhBouxpXb

— Nintendo AU NZ (@NintendoAUNZ) September 27, 2016