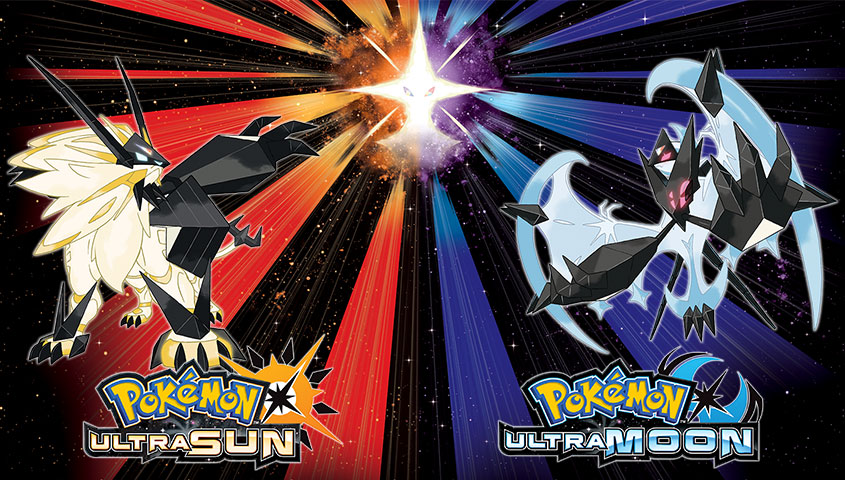 Online services for Pokemon Sun, Moon, Ultra Sun and Ultra Moon will be unavailable later this week as the online servers undergo maintenance. Below are the exact times:
– 4:50 PM PT (December 13) – 12:30 AM PT (December 14)
– 7:50 PM ET (December 13) – 3:30 AM ET (December 14)
– 12:50 AM in the UK (December 14) – 8:30 AM in the UK (December 14)
– 1:50 AM in Europe (December 14) – 9:30 AM In Europe (December 14)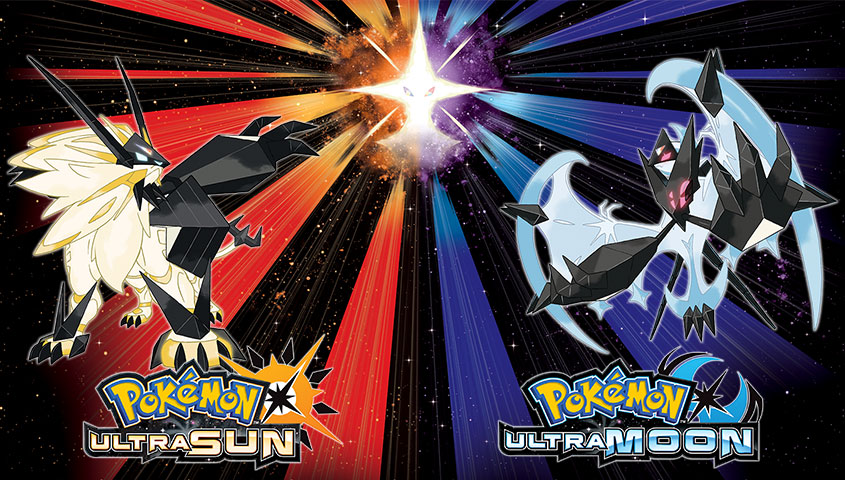 Mimikyu is already a really good, popular Pokemon. Now it gets even more options with a new Z-move for Ultra Sun and Moon. The attack itself is downright devastating knocking Pokemon's health all the way down to zero. You can check the Japanese trailer down below.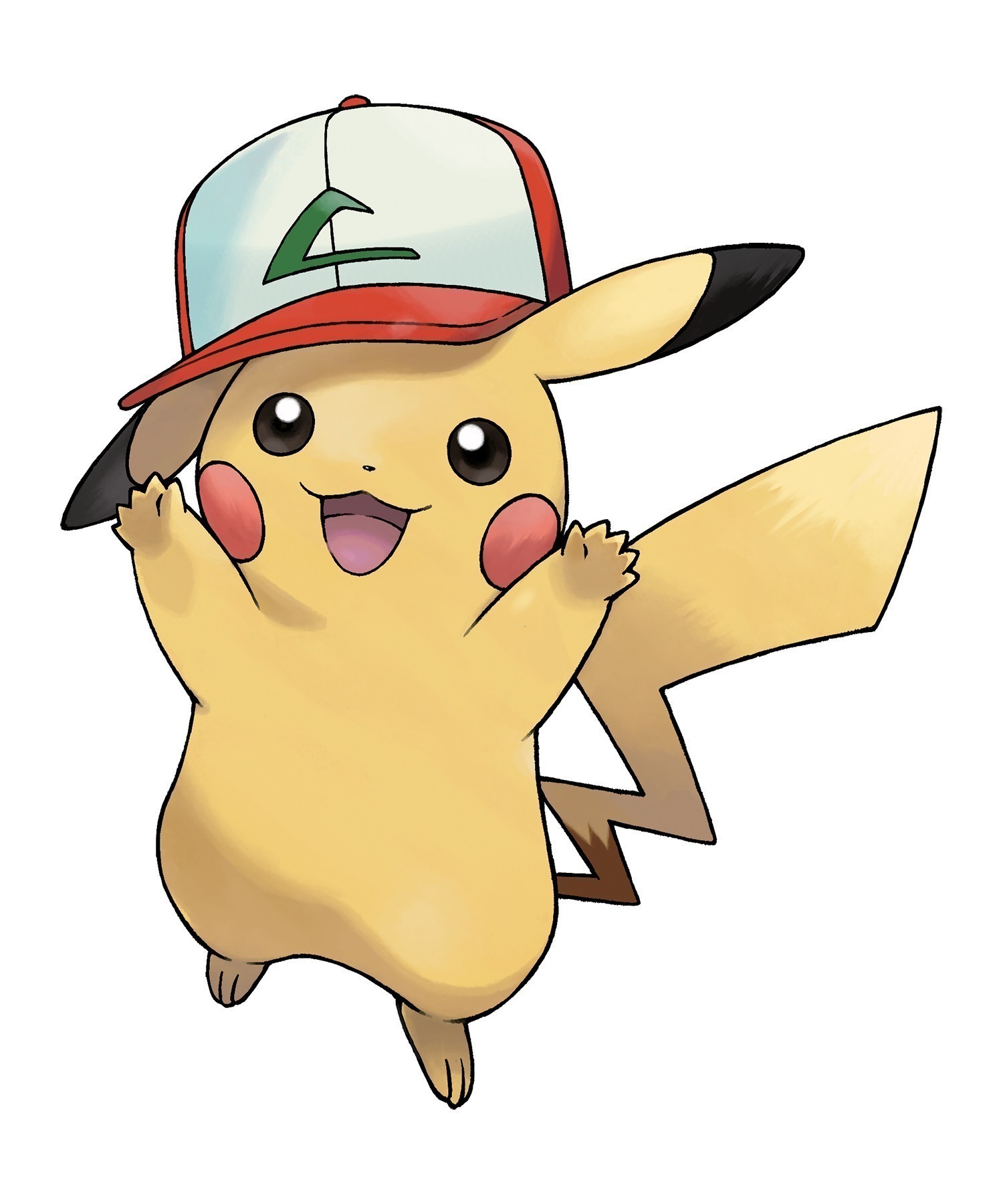 If you missed your chance to get the original cap Pikachu, your in luck because the original cap Pikachu is back. You will just need to enter the code PIKACHUM20. You can check the source below for additional detail.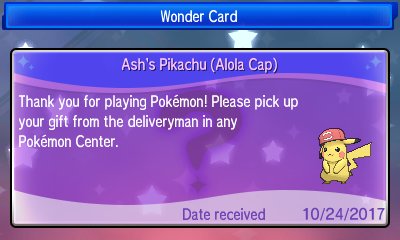 The next Pikachu is here featuring Ash's cap from the Alola region. You can use the PIKACHU20 code to download the Pikachu and you will have til October 30th to do so.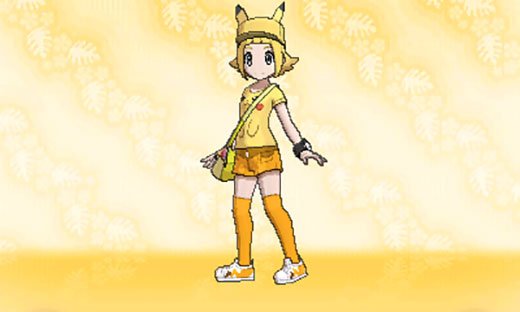 There's a quite a few new images for Pokemon Ultra Sun and Ultra Moon today, you can see all of them down below.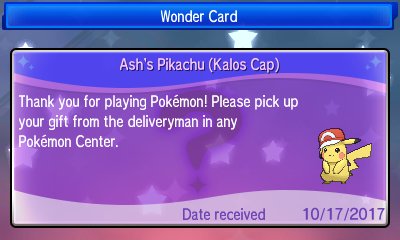 We're down to our last two Pikachu caps with Kalos Pikachu now being available for download with the PIKACHU20 code. Not too many opportunities remaining to get a special Pikachu. This one will last until October 23rd.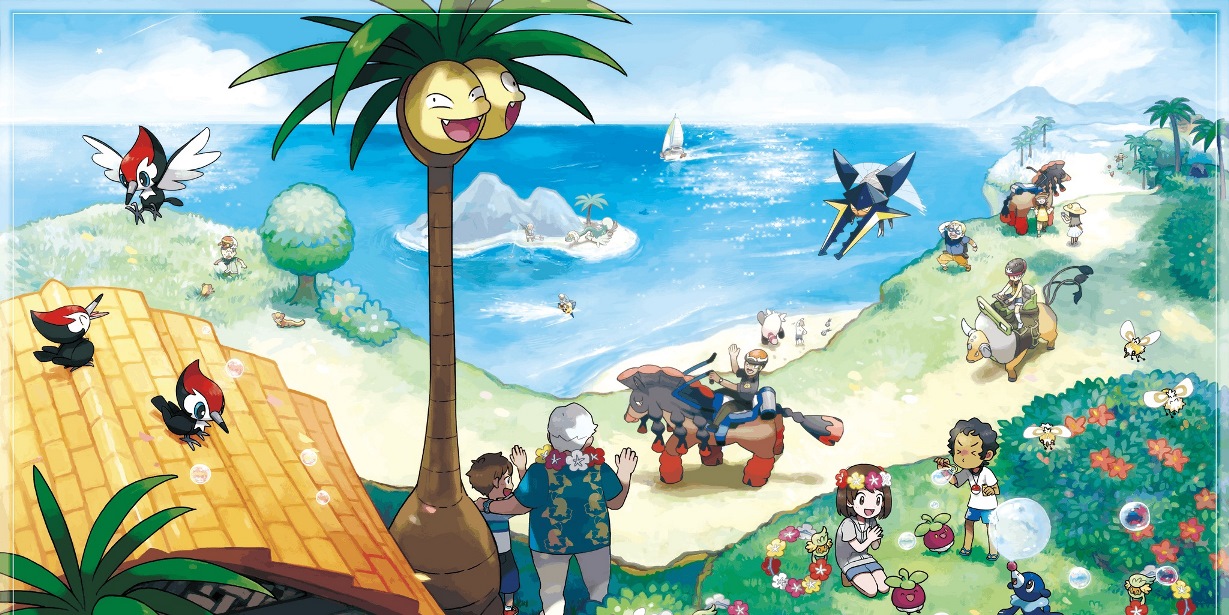 Pokemon Sun and Moon's Global Link will be going down November 10th and will stay down til November 16th for maintenance. This will be due to Ultra Sun and Ultra Moon being opened up for connectivity, all features using the Global Link will not be usable for this period of time. Apparently, you will also receive a special gift by registering Pokemon Ultra Sun or Moon to your account when the game releases.
Another day another Pikachu, this time the Unova cap Pikachu has become available for players to download. The download method remains ultimately the same using the PIKACHU20 code to download the special Pikachu. Remember you can only choose one Pikachu, so if this is the one you want you might want to take advantage of it right now. This Pikachu will remain available until October 16th.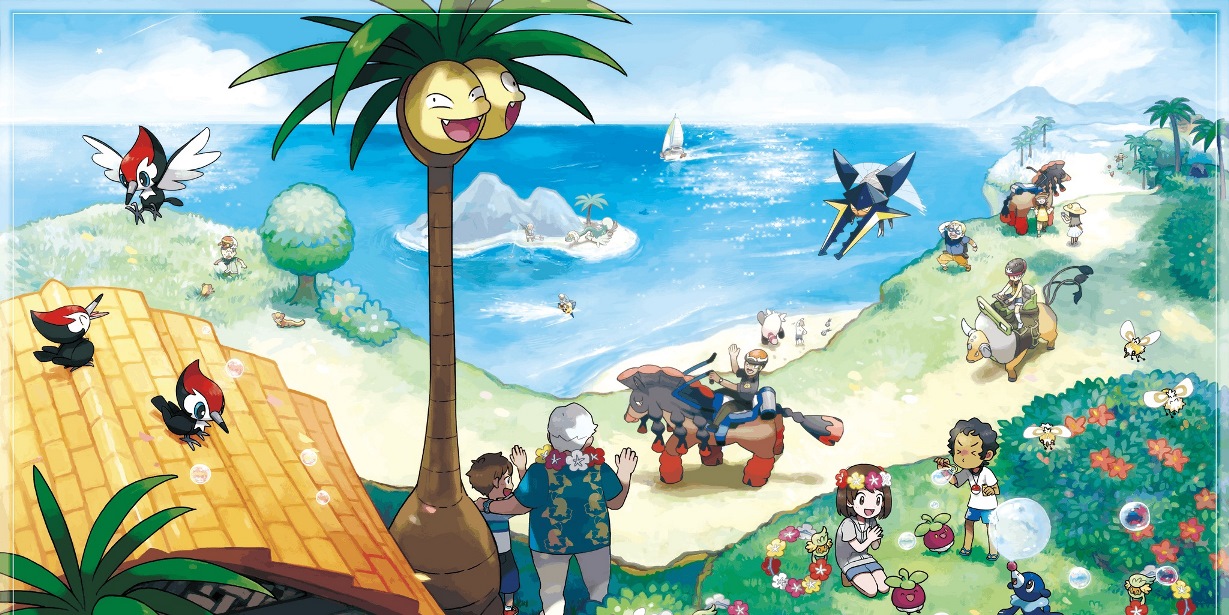 For those of you that participated in the Mega Melee Battle Competition in Pokemon Sun and Moon you will now be available to download your reward through the Global Link. Check out the source below for more info.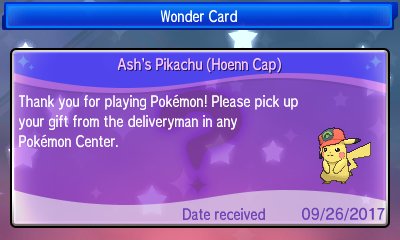 It is September 26th now which means that the original cap leaves and the new cap to be earned using the code is the Hoenn cap. If this is the one you want now is your chance or else keep waiting for different options. The code once again is PIKACHU20. Check out the full schedule of upcoming hats in the source below.