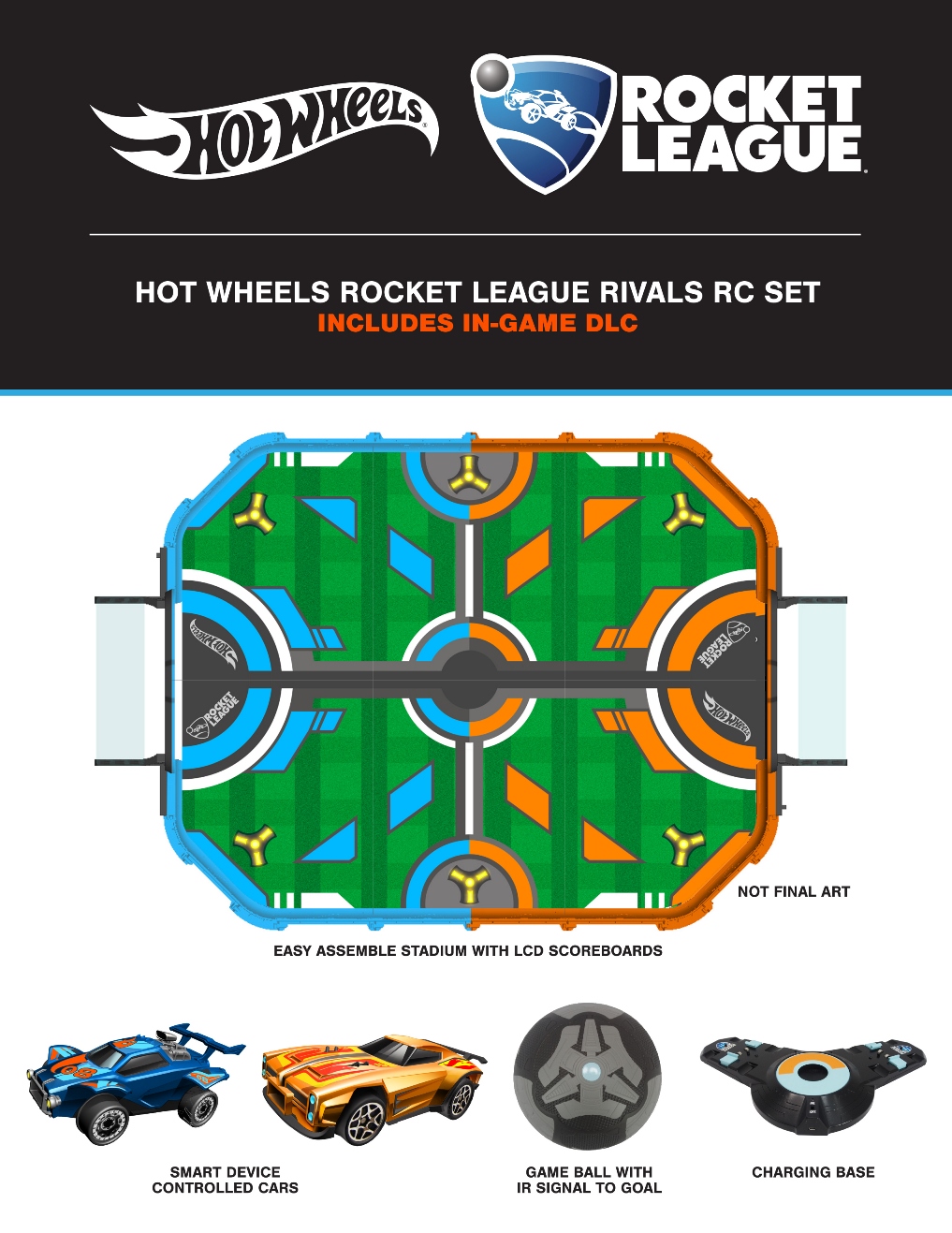 Thanks to a partnership between Psyonix and Hot Wheels, fans will be able to purchase the new Hot Wheels Rocket League RC Rivals Set this fall. It features Bluetooth-connected Octane and Dominus Battle-Cars that players will control using smart devices.
The partnership between Psyonix and Hot Wheels also extends to Rocket League itself. The two sides will be introducing new Hot Wheels DLC into the game.
We'll be hearing more on the Hot Wheels Rocket League RC Rivals Set and the partnership between Psyonix and Hot Wheels in 2018 later this year.
Source: Psyonix PR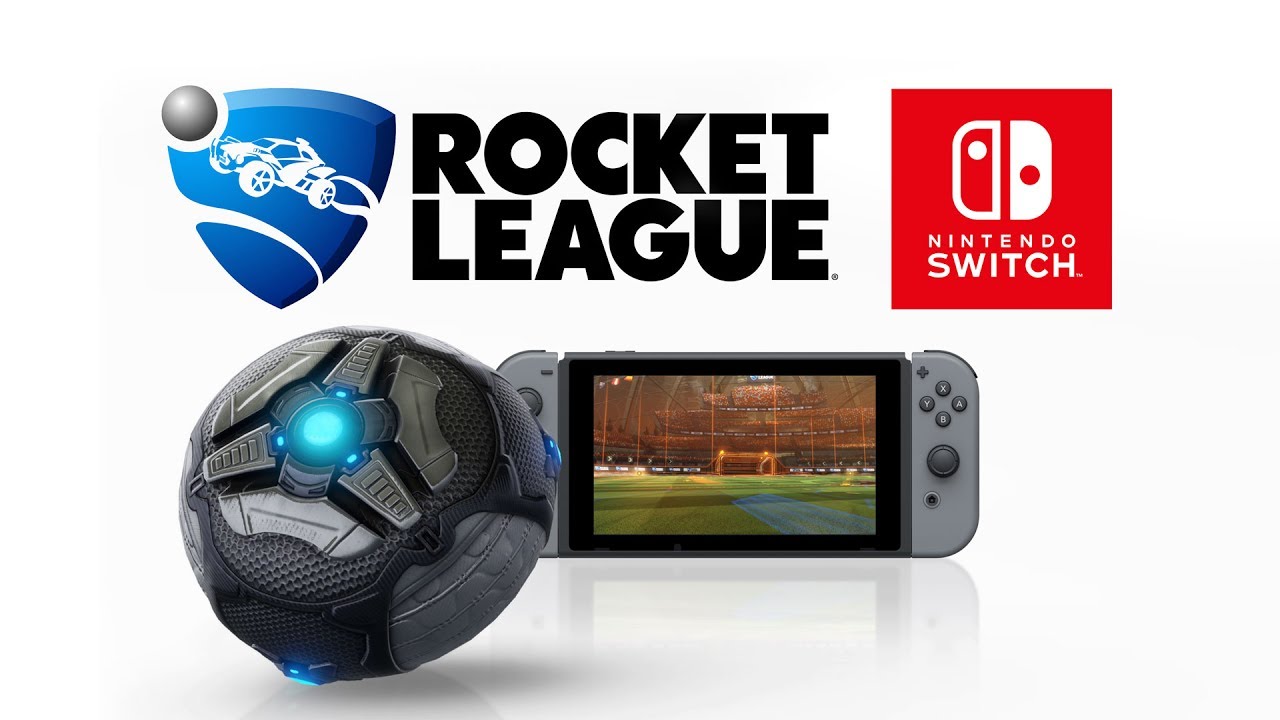 A new update for Rocket League is here. Today, Psyonix issued version 1.41 for all Switch players.
The new update introduces some changes and updates, bug fixes, and more. We have the full patch notes below.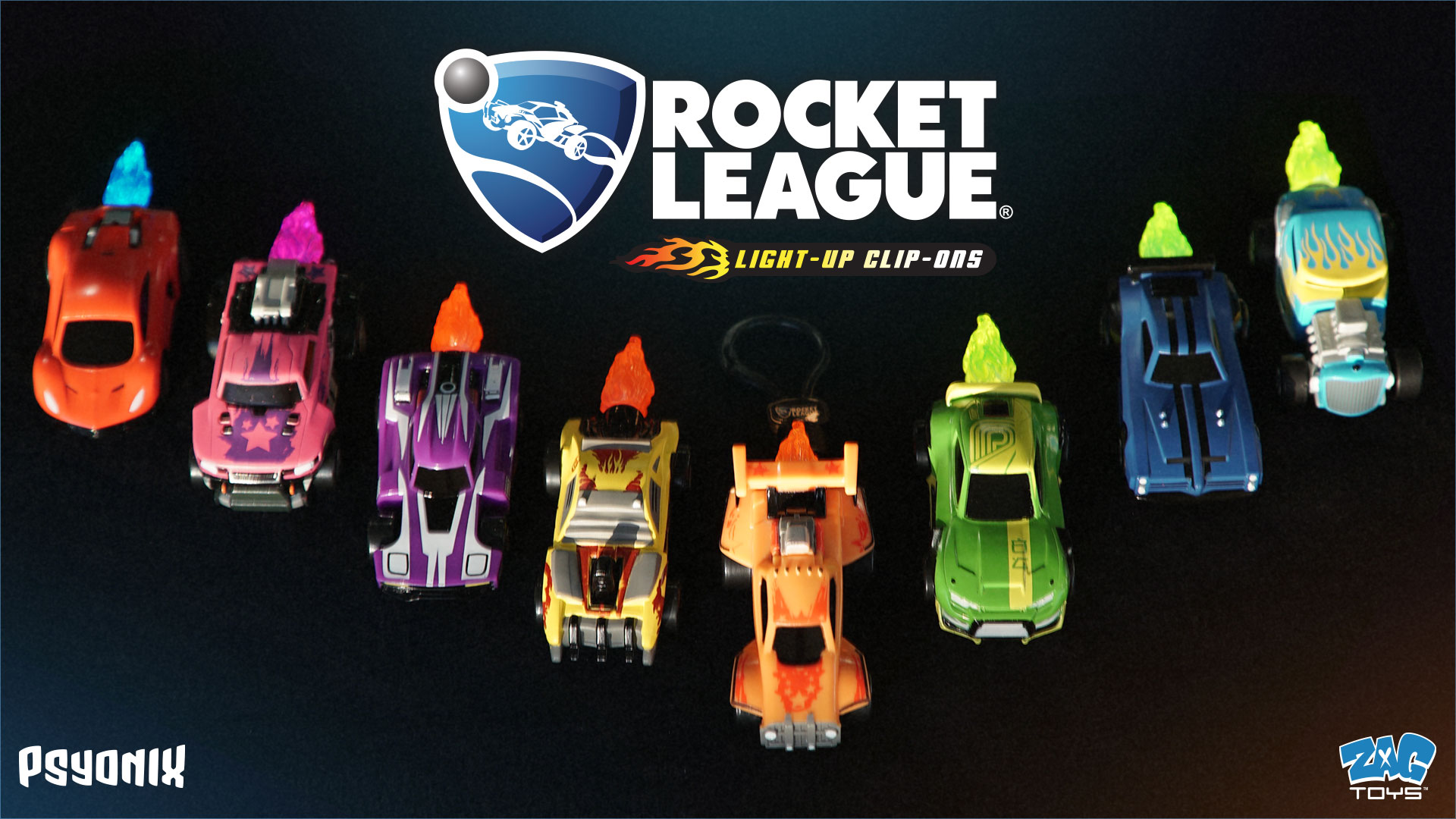 Psyonix has partnered with Zag Toys for a new wave of Rocket League toys. The Rocket League Light-Up Clip-Ons will begin appearing in the US starting in March for $5.99 each. They'll be sold at various retailers including GameStop, Target, Walmart, Toys "R" Us", and online specialty stores.
Octane, Dominus, Breakout, Takumi, Endo, Backfire, Ripper, and Road Hog are the new toys, along with a ninth mystery Super Rare model. You might also be interested to hear that an in-game redemption code is included with the Super Rare Clip-On for the brand new Z-Plate Wheels – pictured below.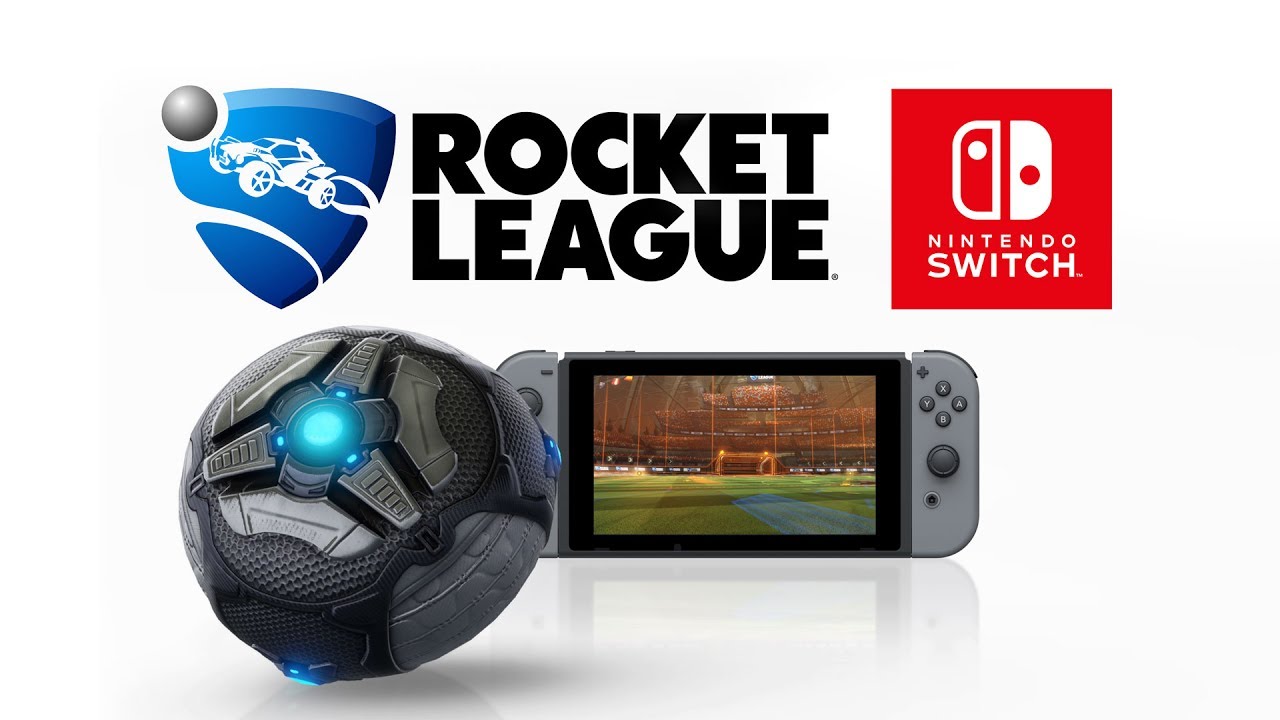 Psyonix posted a comprehensive update today outlining the various features and updates in store for Rocket League. One point applies specifically to Switch.
This spring, Rocket League will be updated on Switch to support two graphical modes. The first is Performance Mode, which is 900p when docked and 720p in handheld mode at 60 frames per second with infrequent dynamic resolution scaling. If that doesn't interest you, Quality Mode will offer native 1080p docked and 720p portable resolution at 30 frames per second with added visual effects.
The full roadmap for Rocket League's pipeline all the way up through April and beyond can be found below.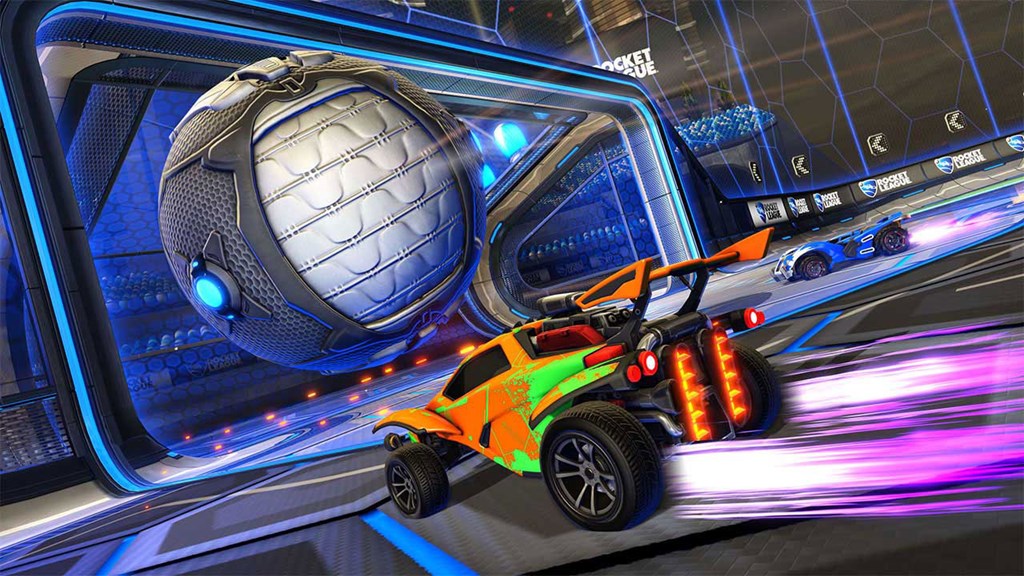 Rocket League currently supports cross-platform play. If you're playing on Switch, you can match together with someone on an Xbox One or PC.
Psyonix intends to take this a step further with cross-platform party support. The functionality will be added in later this year, the studio confirmed via Twitter.
Hey there! We're actively working on cross-platform party support for a 2018 release. 🙂

— Rocket League Help (@RL_Support) January 21, 2018
Cross-platform parties will allow for the ability to create a party of players from different platforms that can move together between matches as a group without having to constantly invite people into a private match. As the way things are now, parties are limited to other players on the same platform.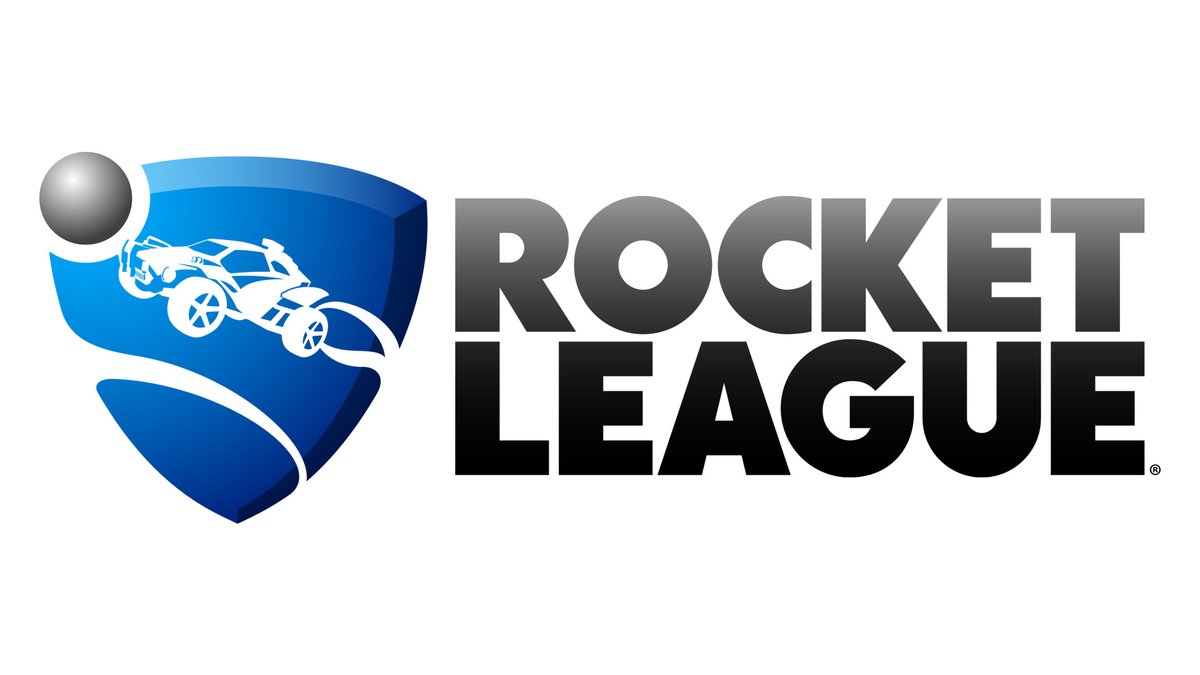 Psyonix asked its fans on Twitter to vote on new default menu music for Rocket League last week. The poll has now closed, and the results are in.
"Breathing Underwater" has been announced as the winning track. In total, over 50,000 votes were recorded.
Psyonix passed along the news on Twitter:

https://twitter.com/RocketLeague/status/953754874960687104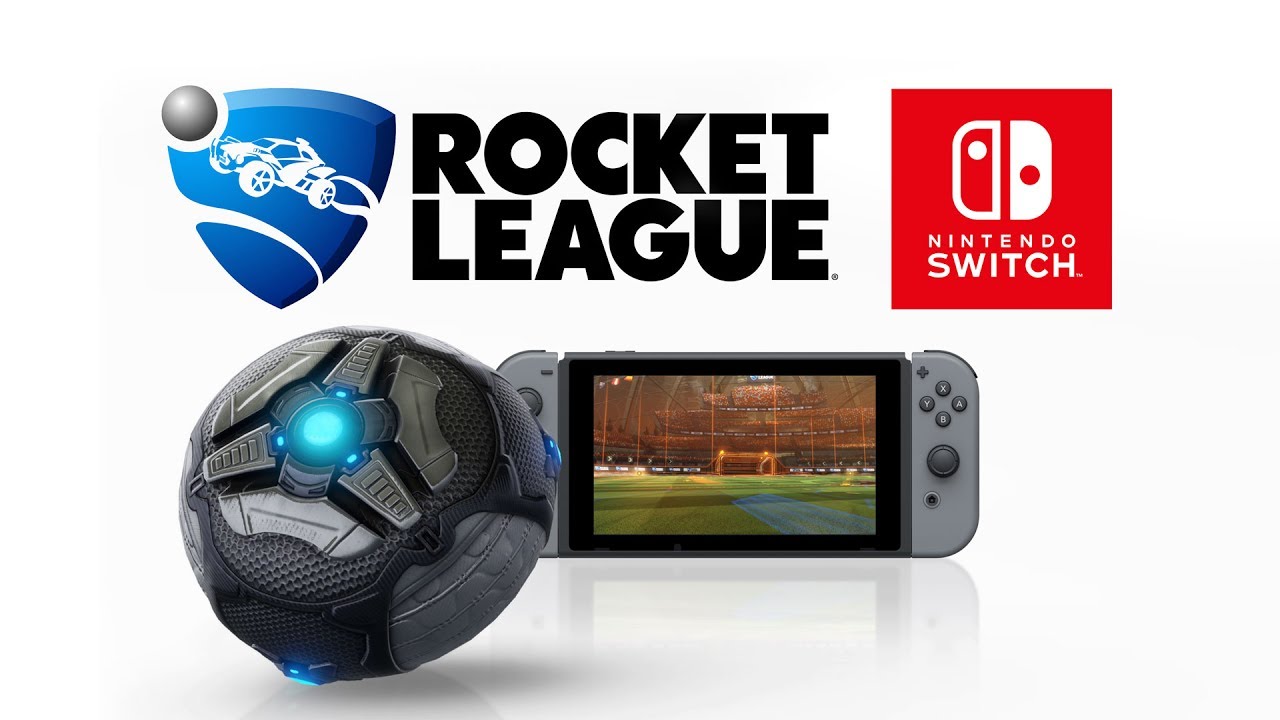 With Rocket League's next update, Psyonix will be changing the default menu music. The studio is getting its fans involved with a vote.
Four tracks are under consideration: "Breathing Underwater", "Don't Stop The Party", "Firework" (Original), and "Solar Eclipses". Fans can vote on Twitter until January 17. You can listen to each track and cast your vote on Twitter below.
We're changing the default menu music in our next update, and YOU get to help us choose the song! Make your selection in the poll below by Wednesday 1/17 at 12pm PST. Good luck!

— Rocket League (@RocketLeague) January 11, 2018
Want to listen to all four tracks before you vote? @Spotify has you covered!

Breathing Underwater:https://t.co/keDNUlXIZY

Don't Stop The Party:https://t.co/CuQM6jXCQl

Firework (Original):https://t.co/MxKBUKoL0K

Solar Eclipses:https://t.co/Lh9jirNPDV

— Rocket League (@RocketLeague) January 11, 2018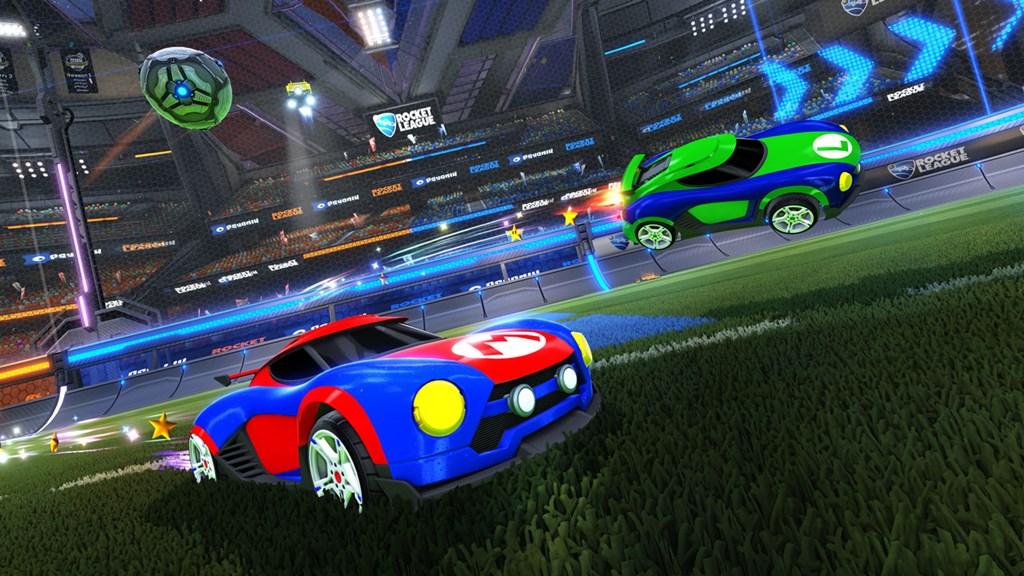 Digital Foundry has returned with a new technical analysis of a Switch game. For its latest investigation, Rocket League is the focus.
Having Rocket League run at 60 frames per second was the top priority. As a result, the team needed to make some compromises to the visuals.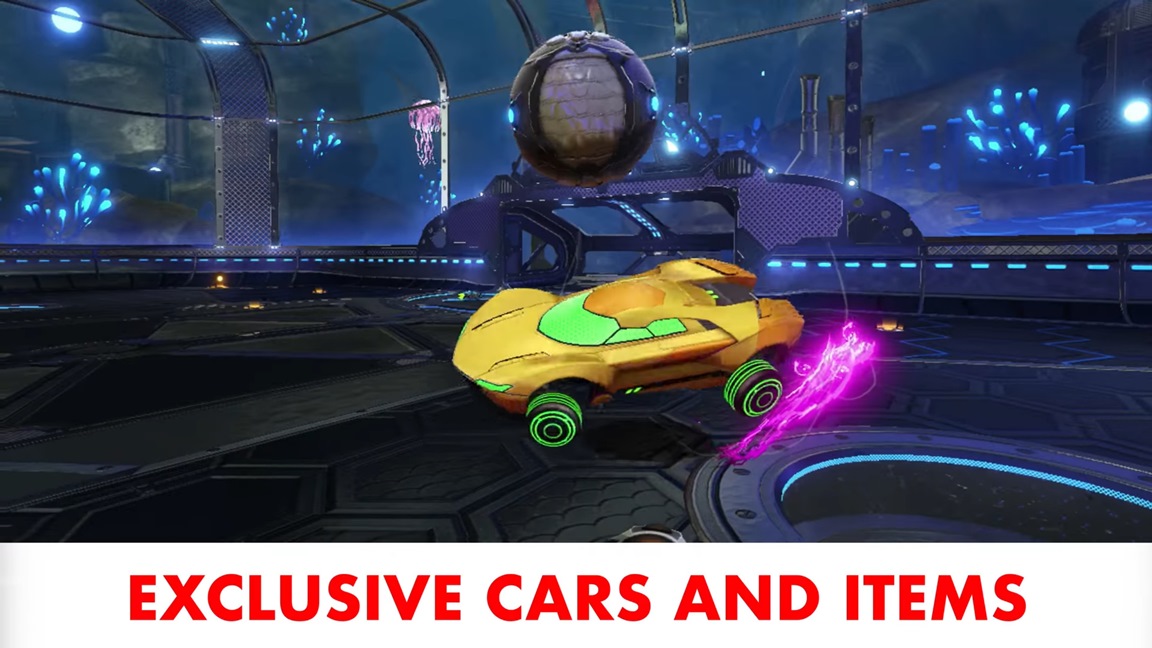 Rocket League has been discounted on the North American Switch eShop, marking the first time it has gone on sale on Nintendo's console.
Rocket League can currently be purchased for $14.99. Normally, it costs $19.99. You'll be saving 25% with a purchase.
This sale will continue until January 2.
Source: Switch eShop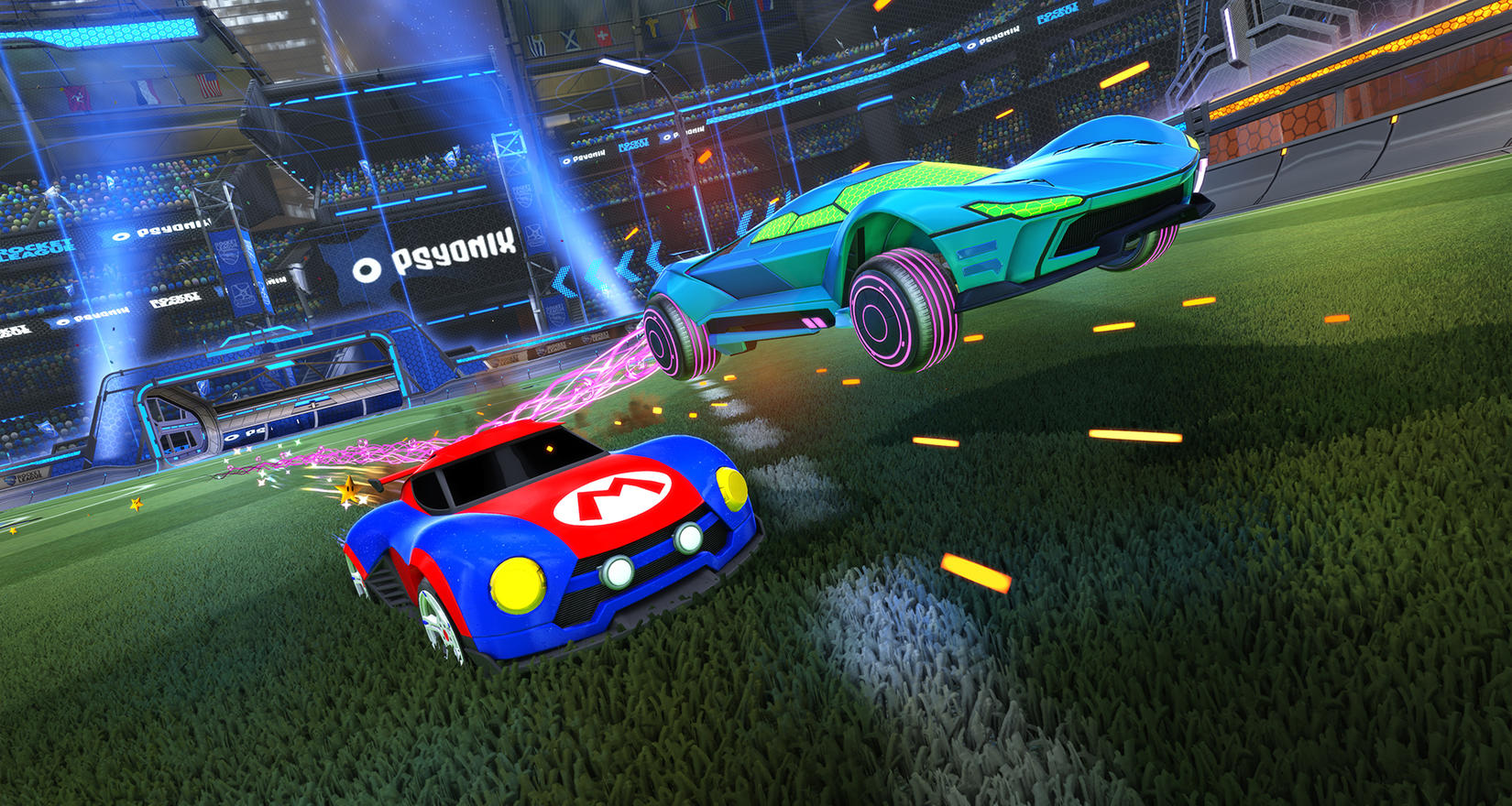 Rocket League is receiving a notable update on Switch and other platforms today. Psyonix and Panic Button will have it at version 1.40.
Today's patch brings along some changes and bug fixes. Resolution has been improved when playing in portable mode, the default Controller Deadzone has been reduced, and more.
Below are the full patch notes: