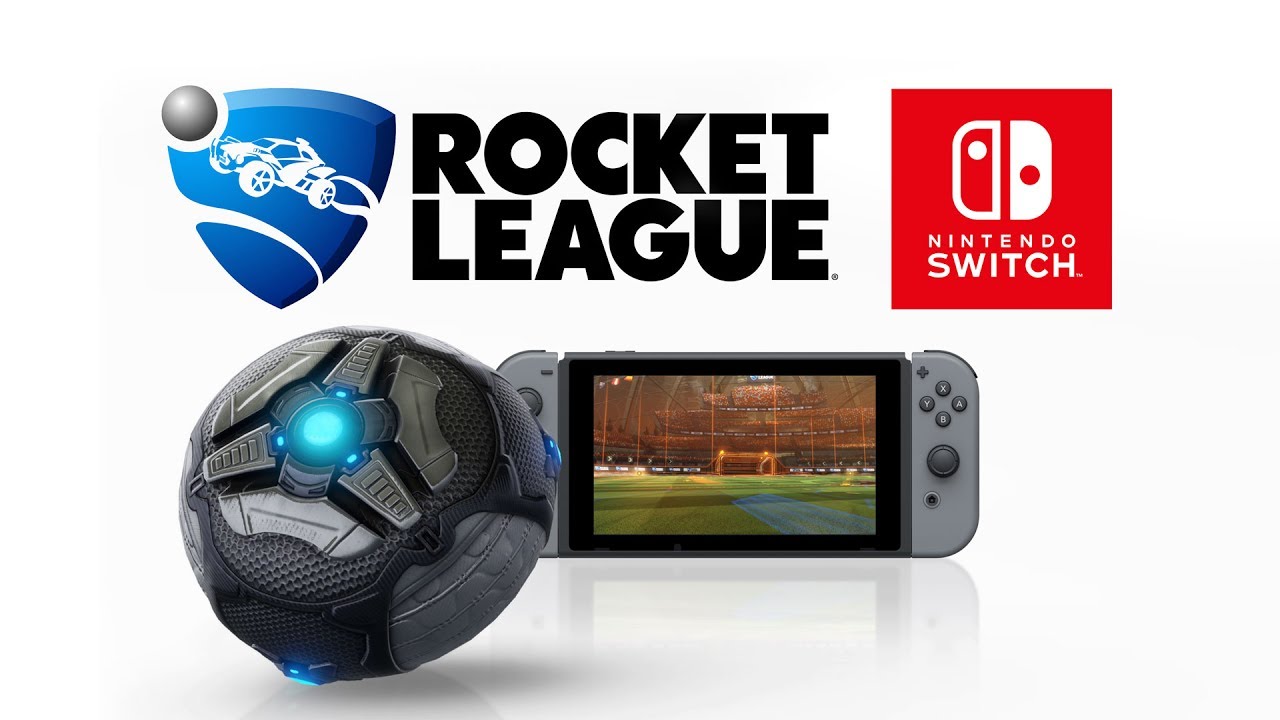 Psyonix has announced a release date for the physical version of Rocket League on Switch. Known as the Rocket League Collector's Edition, it's due out on the following dates:
– January 16 for North America
– January 24 for Australia and New Zealand
– January 25 for Central Europe
– January 26 for remaining Europe, Israel, Middle East, Russia, and South Africa (players in Europe should contact their local retailer for availability details)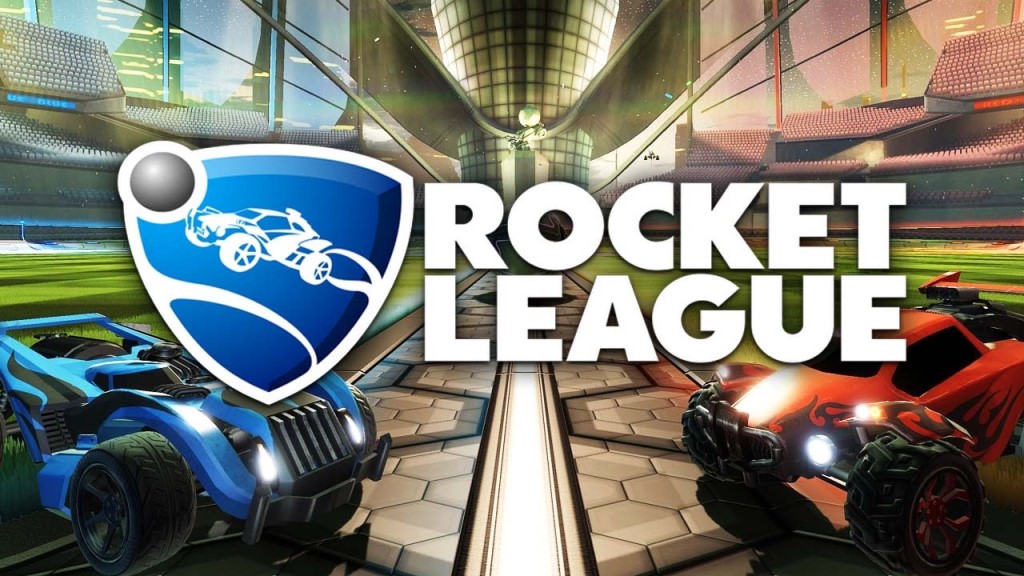 Psyonix previously indicated that Rocket League would have a physical release on Switch at some point. EB Games Australia has already followed up, and has opened pre-orders for the Rocket League Collector's Edition.
The package includes the base game, wheels and player banner inspired by DC Comic's "The Flash", 3 DLC Packs, premium DLC Battle-Cars, and an art print. Content from the Supersonic Fury, Revenge of the Battle-Cars, and Chaos Run packs are included.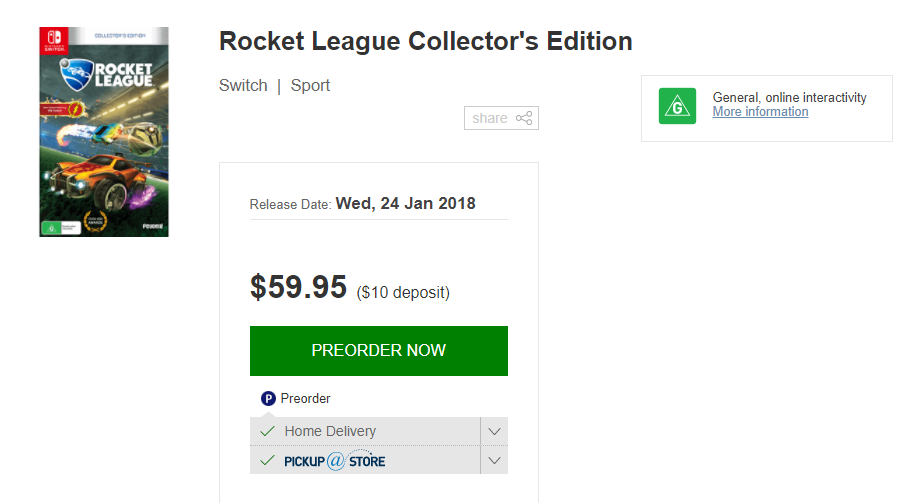 The Rocket League Collector's Edition can be pre-ordered on EB Games Australia here.
Thanks to Timtendo for the tip.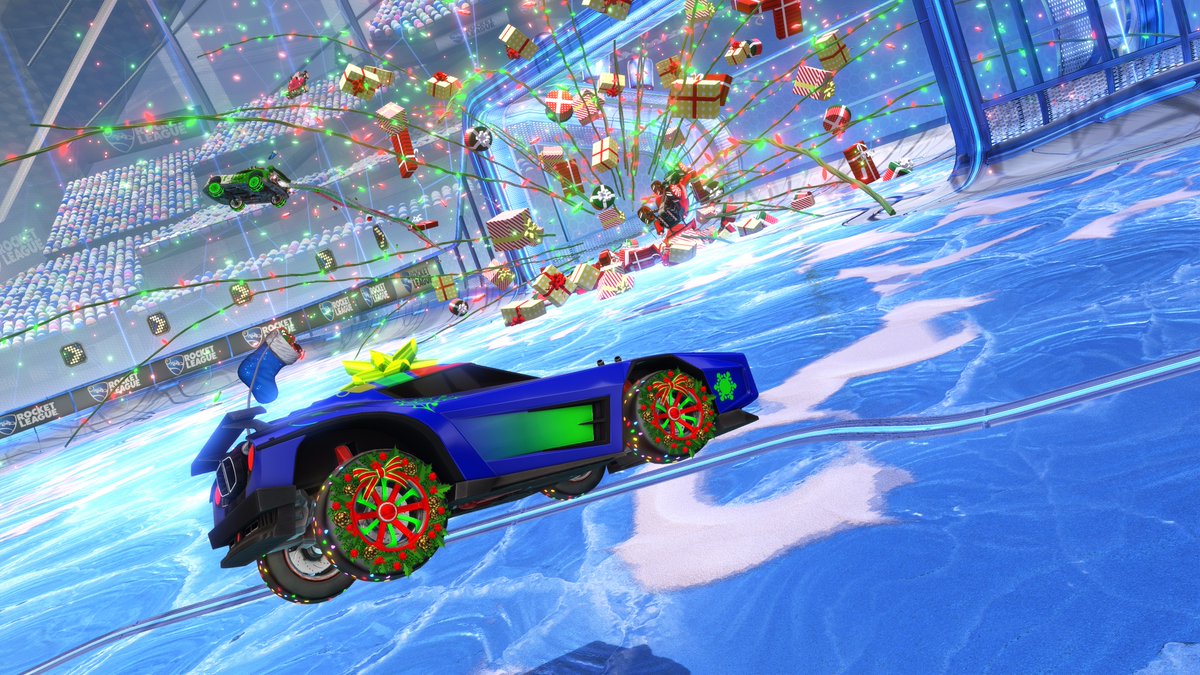 Psyonix has announced a new event for Rocket League. Beginning on Monday, players can participate in the new "Frosty Fest".
During the event, you'll earn "Snowflakes" as currency each time you finish a match online. These can be used to purchase Event items, Decryptors, or the new Frosty Fest Event Crate.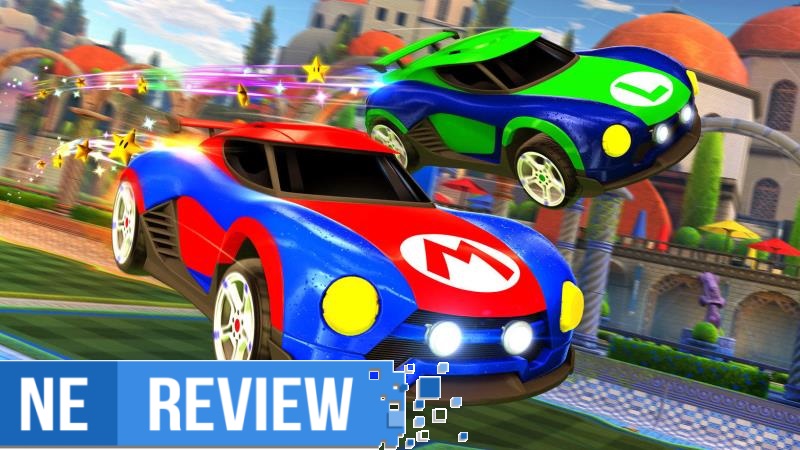 System: Switch
Release date: November 14, 2017
Developer: Psyonix / Panic Button
Publisher: Psyonix
---
Rocket League has seen tremendous growth in popularity and players over the past few years since its original release, and also now cements itself as one of the largest eSports franchises in the world. At the same time, it remains easy to pick up and play for the casual gamer to enjoy. Although we've seen a surge in online multiplayer titles for quite awhile now, Rocket League maintains a dedicated and respectful consumer base thanks to its low cost of entry, hours of fun, and, most importantly, no pay-to-win nonsense. The cars won't run faster, but having something like the Batmobile will definitely make you look cooler than most out on the field (besides the incredible Metroid car, of course).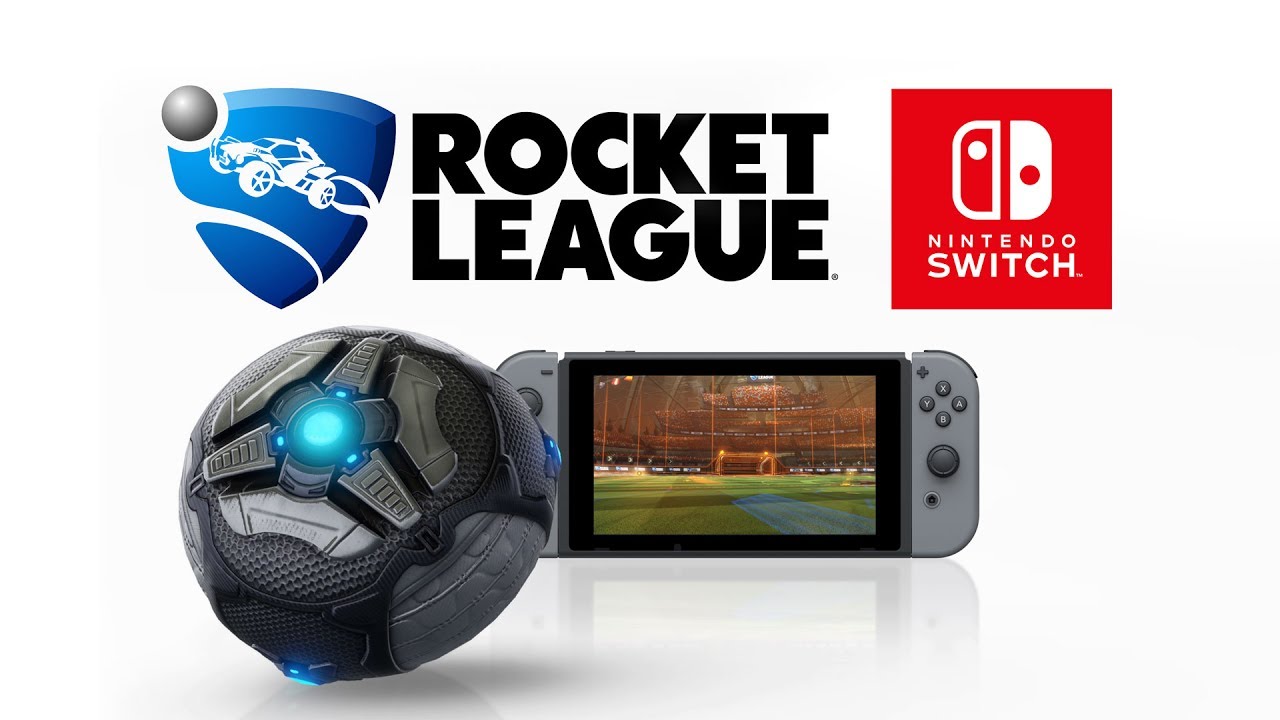 GameXplain has uploaded a video showing the Mario and Metroid cars in the recently released Rocket League game. It's a brief video that shows both the cars close up and in action. Check it out for yourself down below.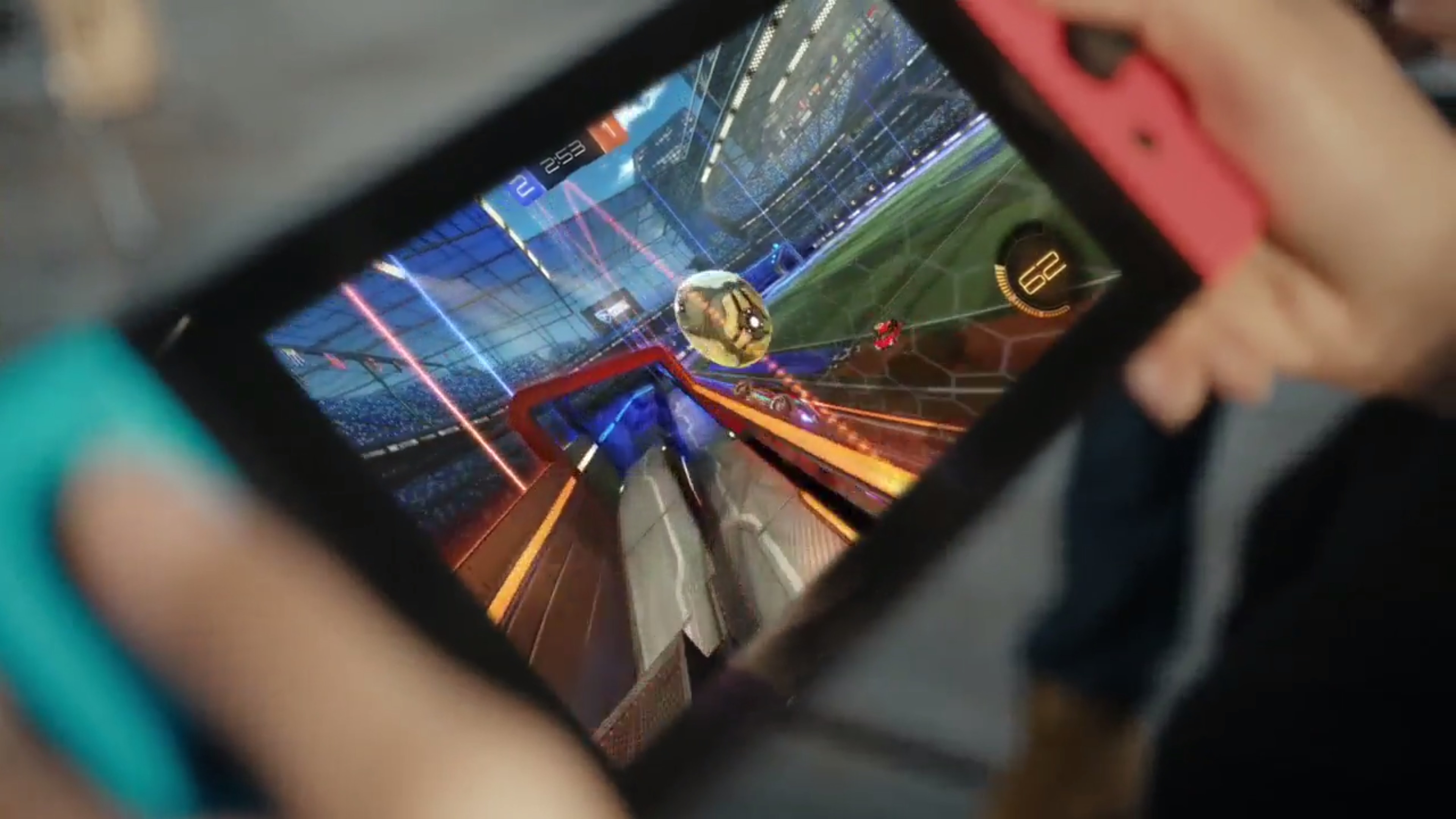 During an AMA on Reddit, Psyonix provided tech specs for Rocket League on the Switch. When docked, the resolution is 720p. The resolution stays around 526p when in portable mode. The priority seems to have been keeping the game running at a solid 60fps.
Rocket League runs at 1280×720 in Docked and uses a dynamic resolution scaler in Undocked (handheld) depending on the stadium being played. Generally speaking it hovers around 1024×576. Post launch we plan to continue working on optimizing the game.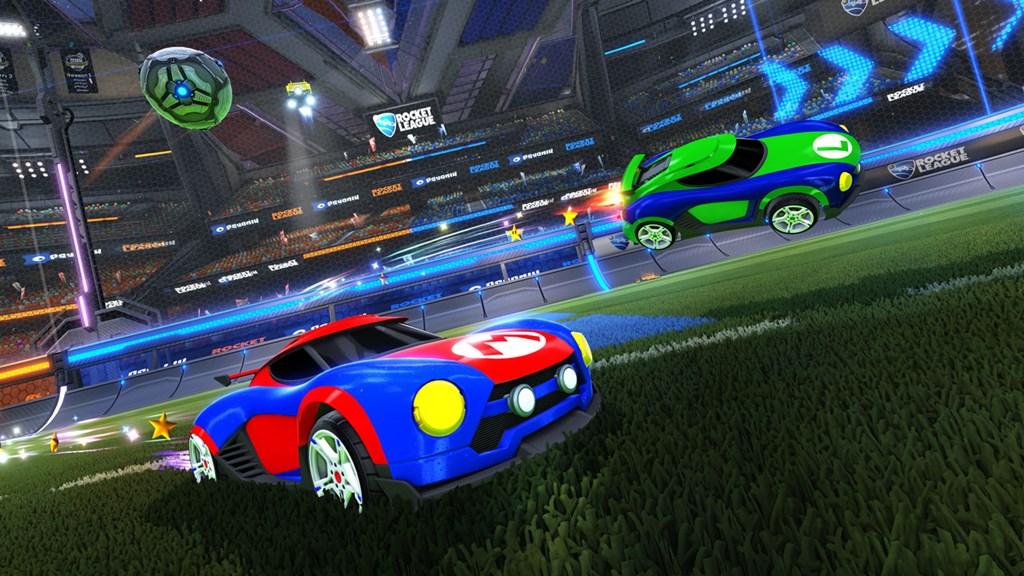 Rocket League has started to go live on the Switch eShop in certain parts of the world. It should be launched in all regions by tomorrow. Get a look at some extensive gameplay below.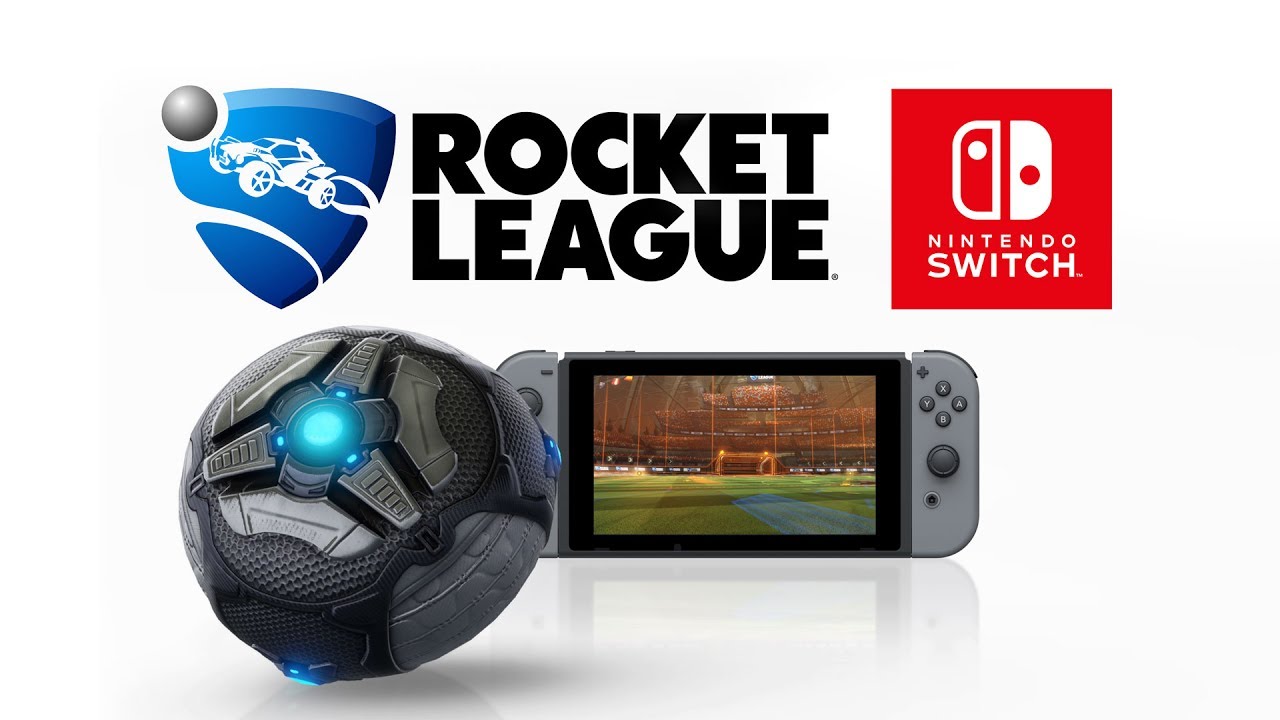 The North American Switch eShop has added in a listing for Rocket League. Thanks to the new page, we have the game's file size. Rocket League will take up 4.8GB of space.
Psyonix is bringing Rocket League to Switch next Tuesday on the eShop. A physical version will also be distributed at some point in the future.
Source: Switch eShop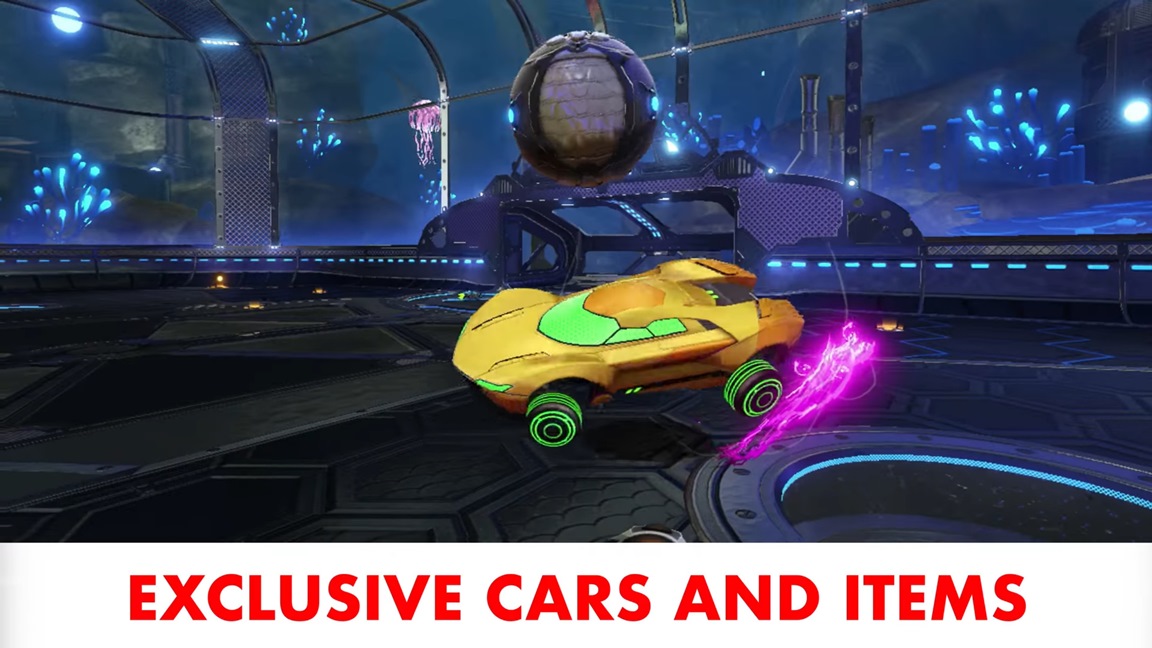 Psyonix has released a launch trailer for Rocket League on Switch. We have the video below, with the full game coming on November 14.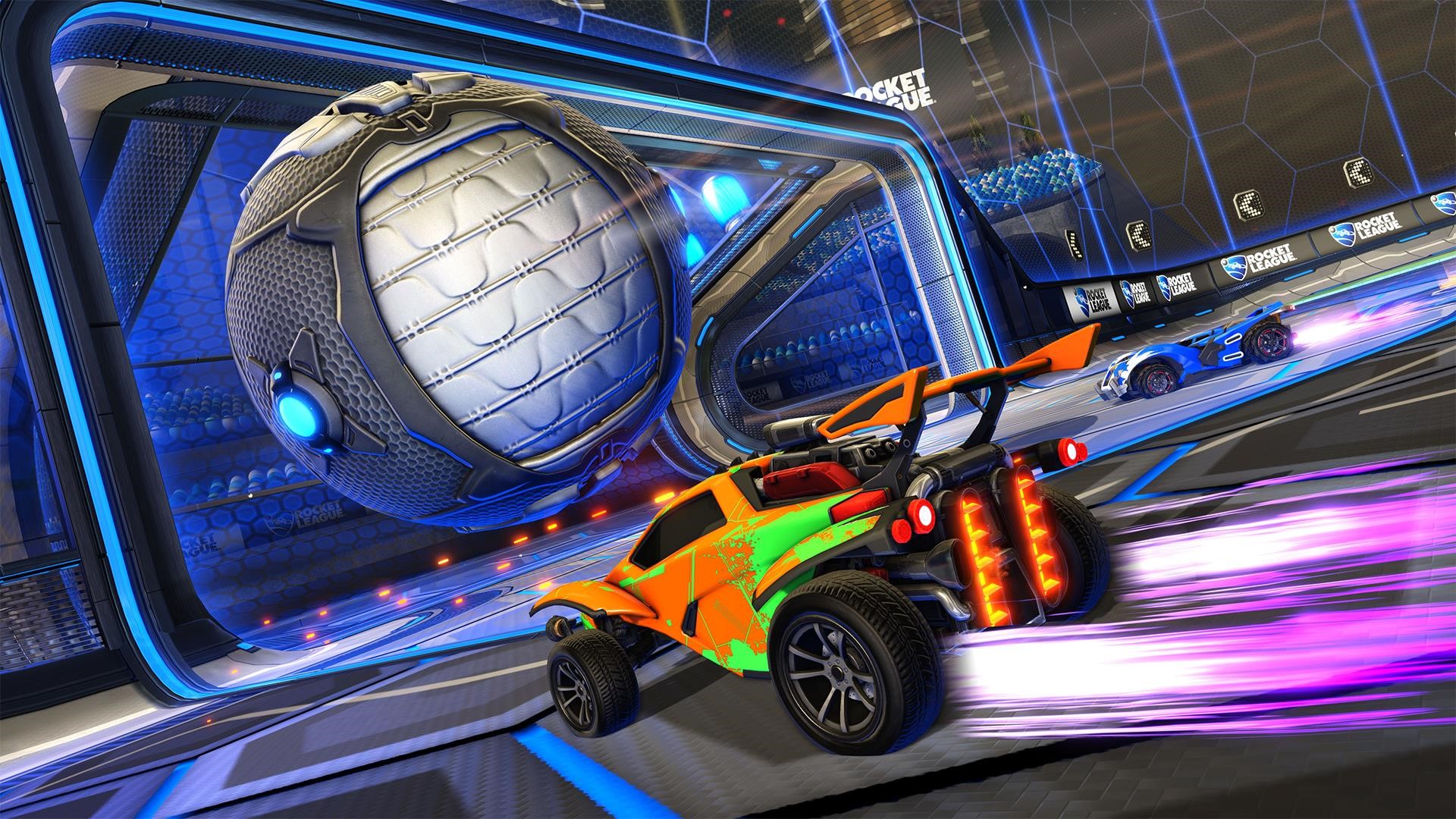 Psyonix finally shared a release date for Rocket League on Switch. The game will be on Nintendo's console starting November 14. However, that's just a digital version – Psyonix hasn't had much to say about a physical release.
Thankfully, it does sound like Rocket League will eventually have a physical version on Switch. Psyonix VP Jeremy Dunham told one fan on Twitter that news on that front will be provided "later".
Dunham wrote:
Not on November 14. Just digital that day. Physical version info coming later

— Jeremy Dunham (@DunhamSmash) October 30, 2017