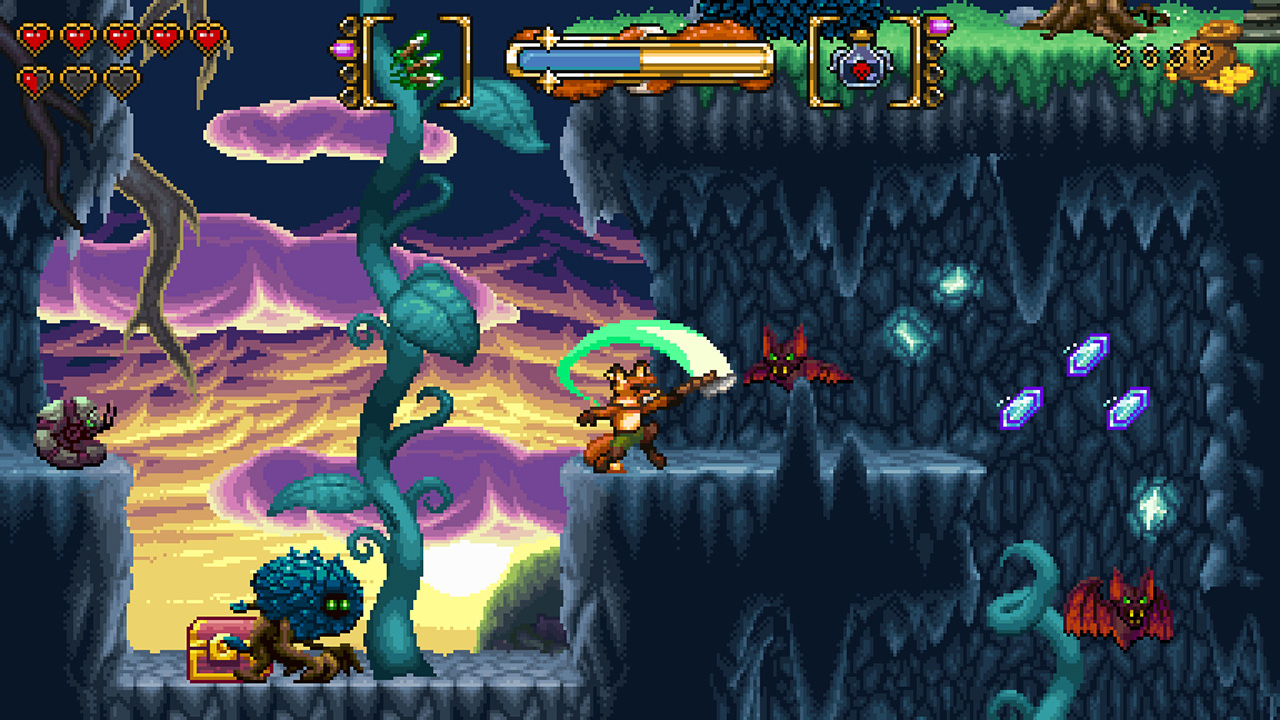 Fox n Forests is closing in on nearly two months since its initial release. To see how the game is performing thus far, Destructoid caught up with director Rupert Ochsner for an update.
Ochsner stated that "Nintendo Switch is our strongest platform to date." He also said that, currently, Switch has a 3:1 ratio of sales compared to PC, and a 4:1 ratio against PS4. Xbox One data is not yet available.
Bonus Level Entertainment had no issues in making the game for Switch. Unity was used here, and "all platforms were more or less similar in terms of challenges and workload."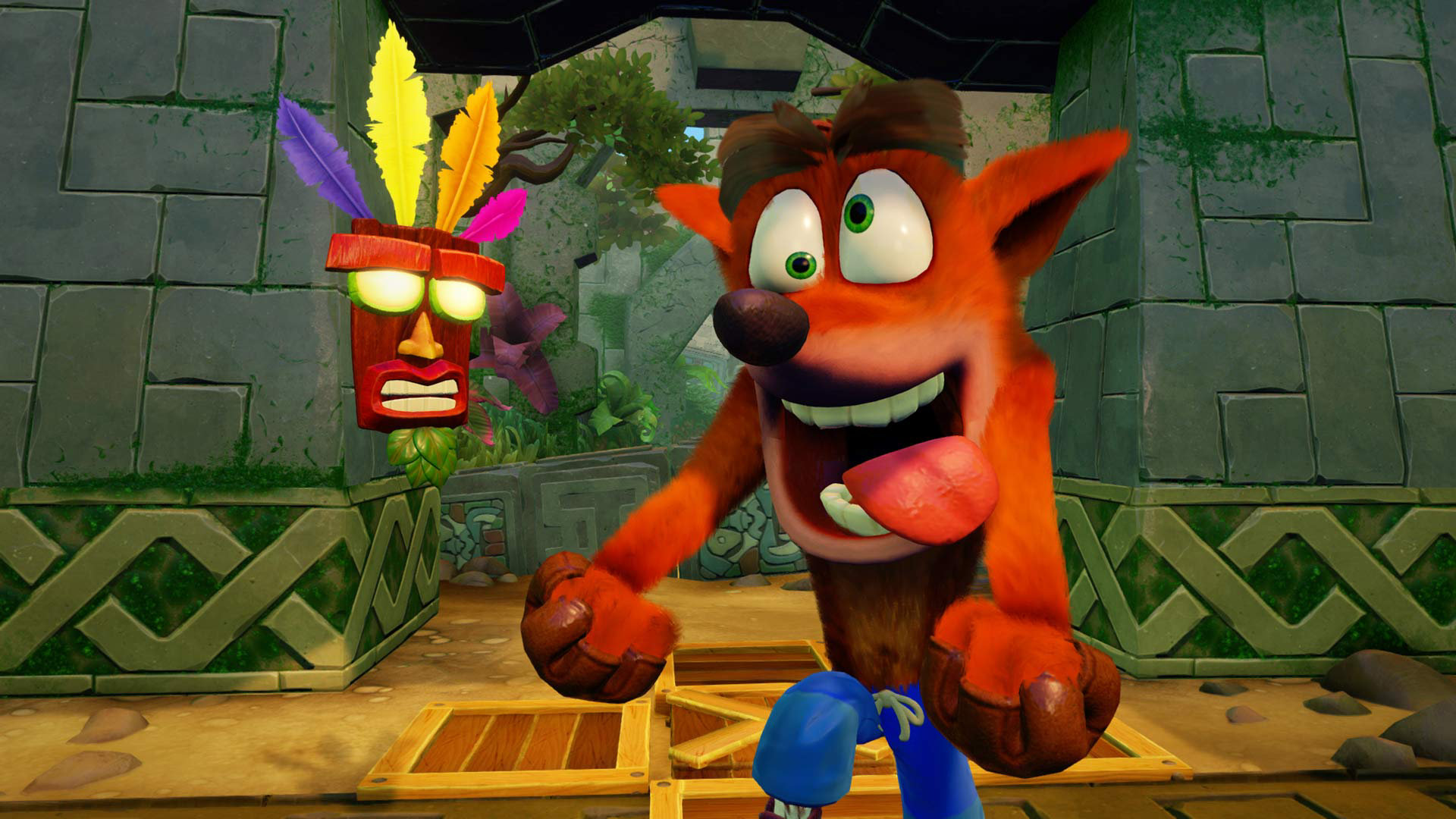 Crash Bandicoot N. Sane Trilogy reached new formats last week. Interestingly, it's the fastest selling Switch game released this year. The £30 price tag may play a factor in that.
The Xbox One and Switch versions of Crash Bandicoot N. Sane Trilogy came in at first and second on the UK charts this week. However, the Switch edition only sold 250 fewer copies.
We have a couple of other tidbits regarding the latest UK sales as well. Mario Tennis Aces' sales dipped by 53%, though GamesIndustry says that's "decent performance for a game in its second week on shelves." Harvest Moon: A Light of Hope, which debuted in the UK just a few days ago, had 78% of its sales on Switch in comparison to 22% on the PlayStation 4.
Thanks to Arison for the tip.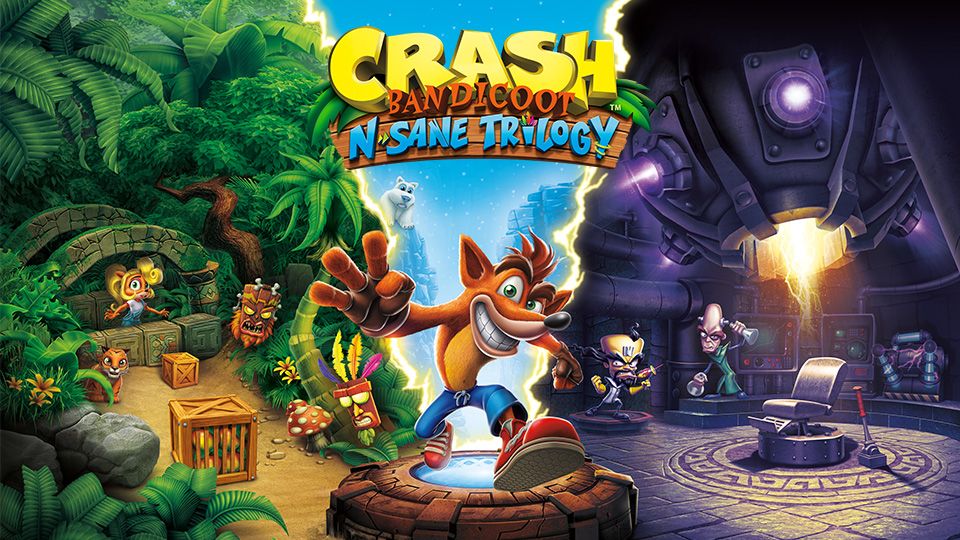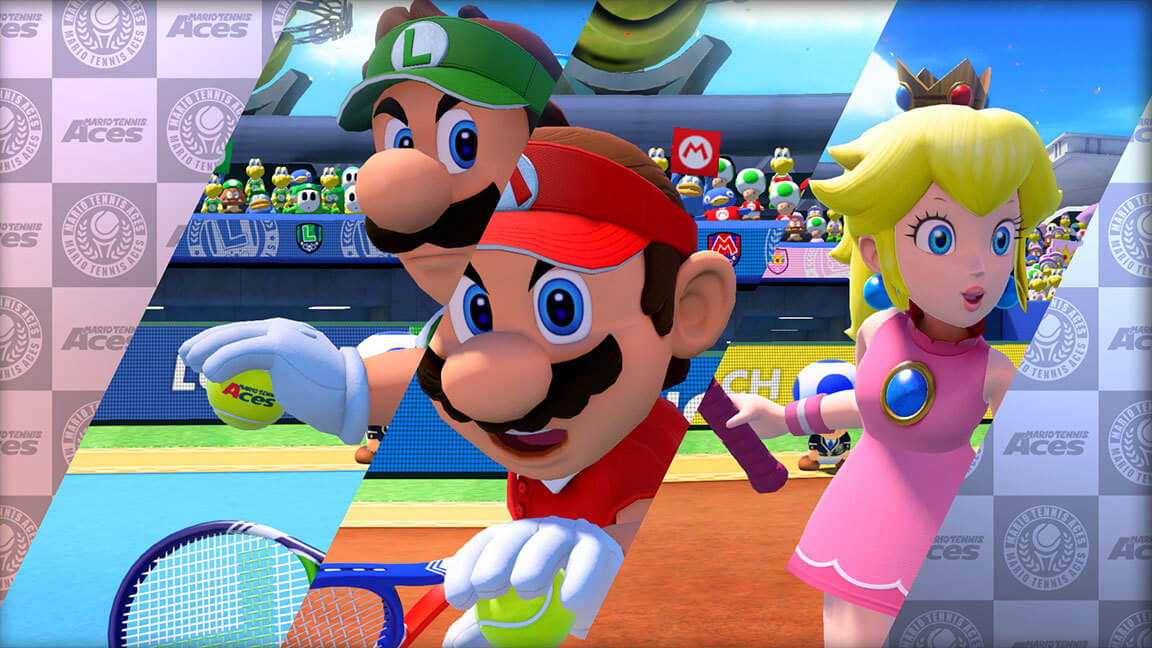 Two Switch games debuted at retail in Japan during the week of June 18. One of these was Mario Tennis Aces, which sold over 120,000 copies in its first week.
Dengeki provides further insight into the game's performance. It managed to sell through quite a bit of its first shipment, coming in at 75%.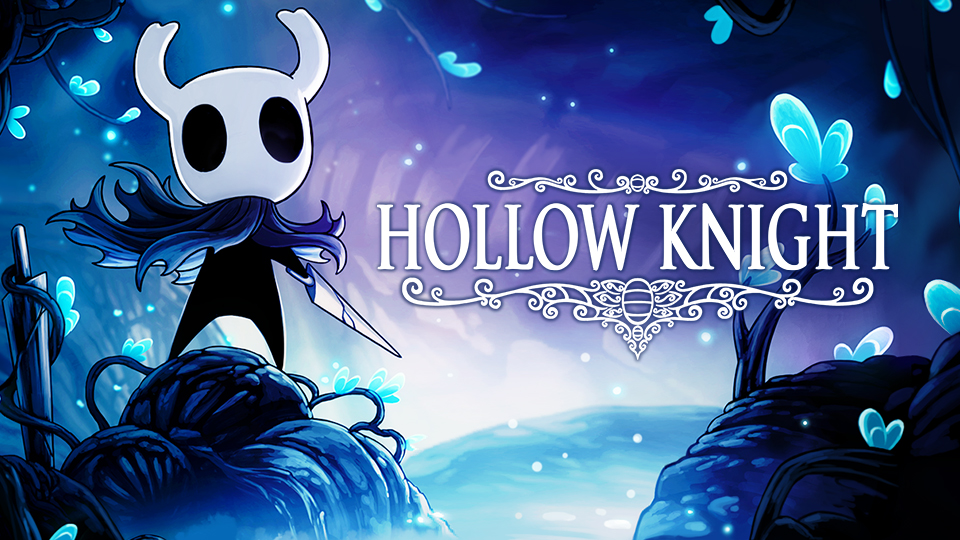 Hollow Knight has done exceptionally well on Switch thus far. In its first two weeks, the game has sold over 250,000 copies on Nintendo's console. Team Cherry confirmed the news to IGN.
Since its release, Hollow Knight has been at the top of the eShop charts. Team Cherry has stated that the team is working towards a physical version.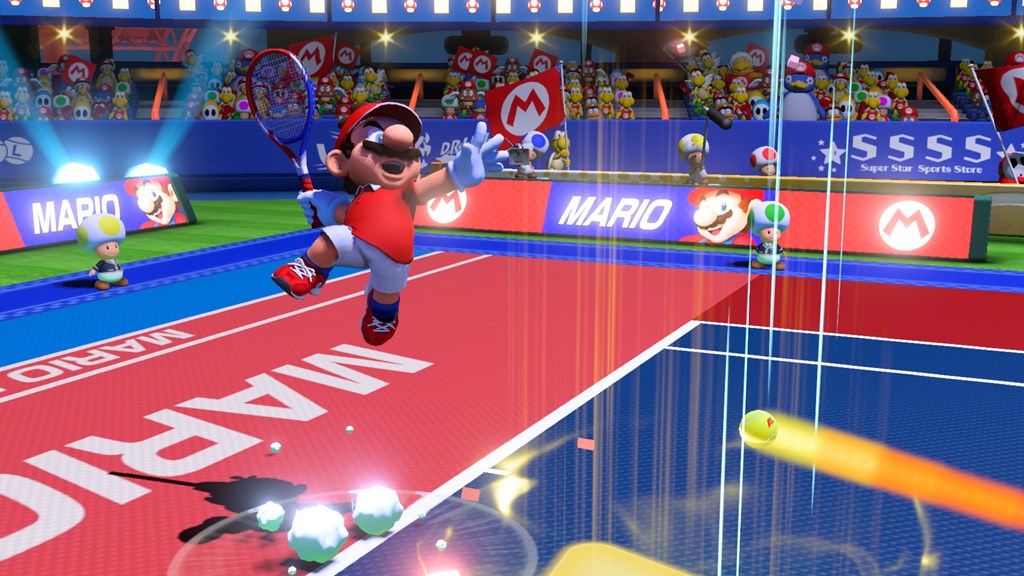 This week's expanded Japanese software sales are as follows:
01./00. [NSW] Mario Tennis Aces (Nintendo) {2018.06.22} (¥5.980) – 123.774 / NEW
02./00. [PS4] New Gundam Breaker # (Bandai Namco Games) {2018.06.21} (¥7.600) – 63.790 / NEW
03./00. [NSW] Minecraft (Microsoft Game Studios) {2018.06.21} (¥3.600) – 61.764 / NEW
04./01. [NSW] Splatoon 2 # (Nintendo) {2017.07.21} (¥5.980) – 14.747 / 2.394.724 (-6%)
05./04. [NSW] Mario Kart 8 Deluxe (Nintendo) {2017.04.28} (¥5.980) – 10.296 / 1.593.392 (-5%)
06./05. [NSW] Kirby Star Allies (Nintendo) {2018.03.16} (¥5.980) – 6.720 / 540.392 (-13%)
07./02. [PS4] Fate/Extella: The Umbral Star Link # (Marvelous) {2018.06.07} (¥7.980) – 6.499 / 99.143 (-54%)
08./08. [NSW] The Legend of Zelda: Breath of the Wild # (Nintendo) {2017.03.03} (¥6.980) – 6.486 / 1.024.630 (-7%)
09./06. [NSW] Donkey Kong Country: Tropical Freeze (Nintendo) {2018.05.03} (¥5.980) – 5.595 / 177.123 (-25%)
10./10. [NSW] Super Mario Odyssey # (Nintendo) {2017.10.27} (¥5.980) – 5.136 / 1.751.030 (-6%)
11./07. [PS4] Detroit: Become Human # (Sony Interactive Entertainment) {2018.05.25} (¥6.900) – 4.706 / 79.164 (-33%)
12./14. [3DS] Pokemon Ultra Sun / Ultra Moon (Pokemon Co.) {2017.11.17} (¥4.980) – 3.850 / 1.653.093 (-2%)
13./11. [PS4] Dark Souls Remastered (From Software) {2018.05.24} (¥4.800) – 3.263 / 112.851 (-39%)
14./13. [NSW] Nintendo Labo Toy-Con 01: Variety Kit (Nintendo) {2018.04.20} (¥6.980) – 3.216 / 192.936 (-24%)
15./19. [PS4] Kingdom Hearts HD I.5 + II.5 ReMIX \ Kingdom Hearts HD II.5 ReMIX > (Square Enix) {2017.03.09} (¥6.800) – 3.085 / 156.921 (+33%)
16./29. [PS4] Winning Eleven 2018 (Konami) {2017.09.14} (¥7.600) – 2.594 / 162.235
17./09. [PSV] Fate/Extella: The Umbral Star Link # (Marvelous) {2018.06.07} (¥5.980) – 2.463 / 47.185 (-62%)
18./03. [PS4] Record of Grancrest War # (Bandai Namco Games) {2018.06.14} (¥8.200) – 2.336 / 14.208 (-80%)
19./16. [PS4] Jikkyou Powerful Pro Baseball 2018 (Konami) {2018.04.26} (¥7.980) – 1.980 / 210.373 (-25%)
20./28. [NSW] FIFA 18 (Electronic Arts) {2017.09.29} (¥5.800) – 1.920 / 109.278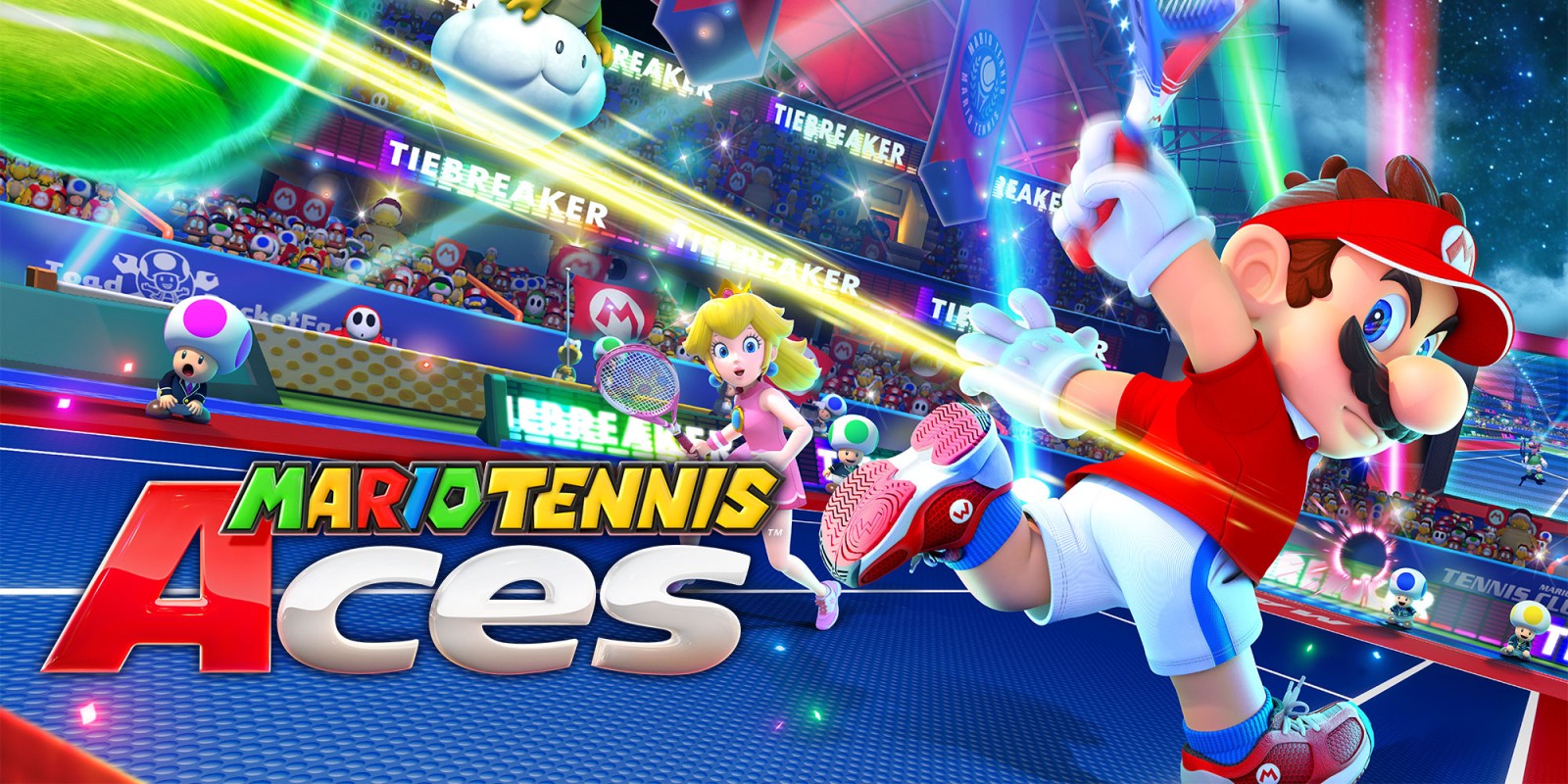 The latest Japanese hardware sales from Media Create are as follows:
Switch – 48,944
PS4 – 15,036
PS4 Pro – 5,259
New 2DS LL – 3,796
New 3DS LL – 2,627
Vita – 2,163
Xbox One X – 509
2DS – 389
Xbox One – 38
For comparison's sake, here are the hardware numbers from last week:
Switch – 48,062
PS4 – 19,090
PS4 Pro – 6,048
New 2DS LL – 3,862
Vita – 3,099
New 3DS LL – 2,715
Xbox One X – 733
2DS – 475
Xbox One – 53
And here are the software charts: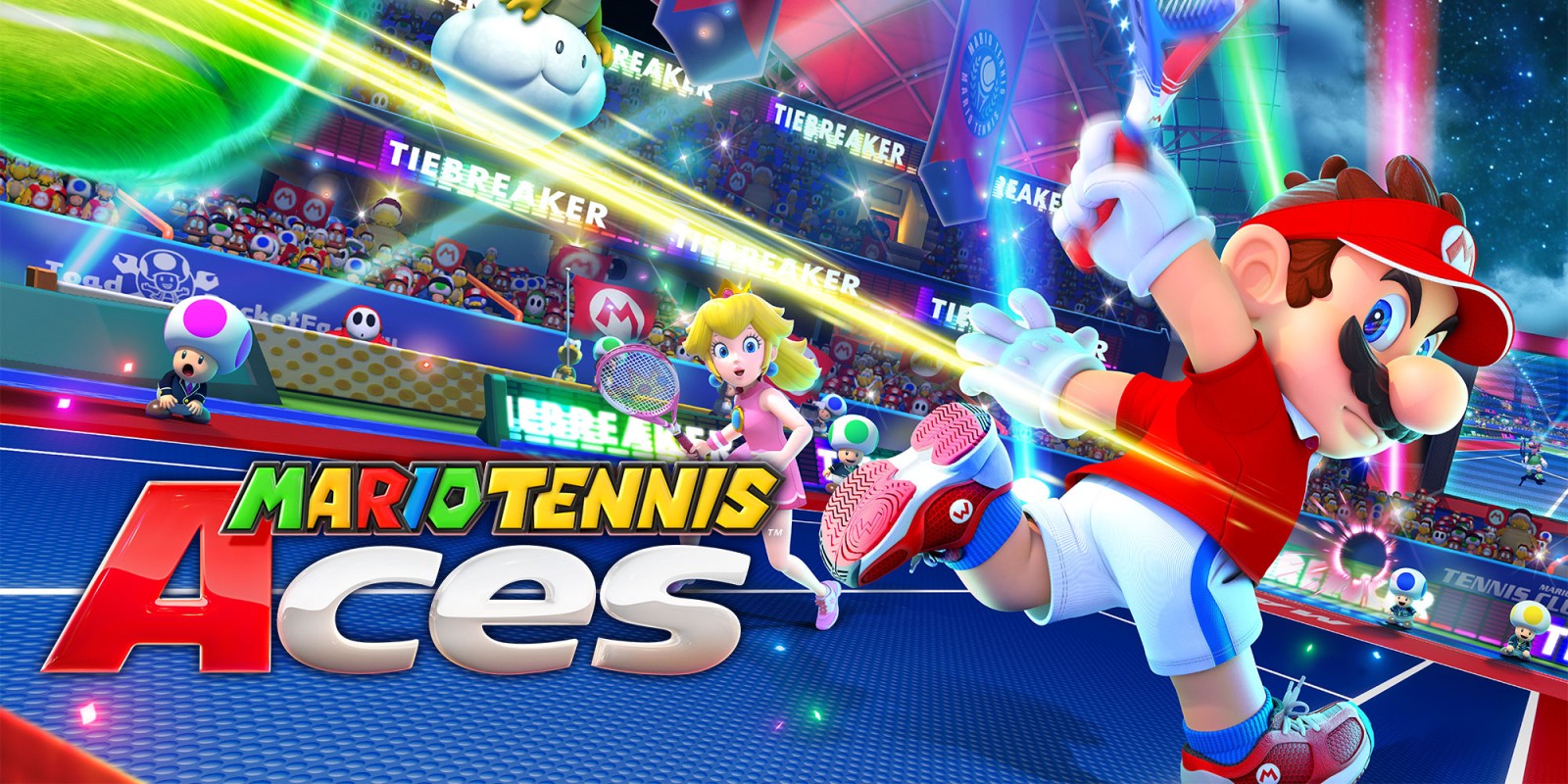 This week's Switch/ Wii U/3DS-specific UK software sales are as follows:
Switch
1. Mario Tennis Aces – Nintendo
2. Mario Kart 8 Deluxe – Nintendo
3. Super Mario Odyssey- Nintendo
4. The Legend of Zelda: Breath of the Wild – Nintendo
5. Splatoon 2 – Nintendo
6. Minecraft – Nintendo
7. Flashback: Collector's Edition – Maximum Games
8. FIFA 18 – EA
9. 1-2-Switch – Nintendo
10. Mario + Rabbids Kingdom Battle – Nintendo
Wii U
1. The Legend of Zelda: Breath of the Wild – Nintendo
2. Just Dance 2018 – Ubisoft
3. Minecraft: Wii U Edition – Nintendo
4. Donkey Kong Country: Tropical Freeze – Nintendo
5. Super Mario 3D World – Nintendo
6. Splatoon – Nintendo
7. The Legend of Zelda: The Wind Waker HD – Nintendo
8. Paper Mario: Color Splash – Nintendo
9. Lego Jurassic World – Warner Bros. Interactive
10. Mario & Sonic: Rio 2016 Olympic Games – Nintendo
3DS
1. New Super Mario Bros. 2 – Nintendo
2. Mario Kart 7 – Nintendo
3. Detective Pikachu – Nintendo
4. Super Mario 3D Land – Nintendo
5. Pokemon Ultra Sun – Nintendo
6. Pokemon Ultra Moon – Nintendo
7. Luigi's Mansion 2 – Nintendo
8. Tomodachi Life – Nintendo
9. Mario Party: Island Tour – Nintendo
10. Pokemon Crystal Version – Nintendo
Source: Chart-Track