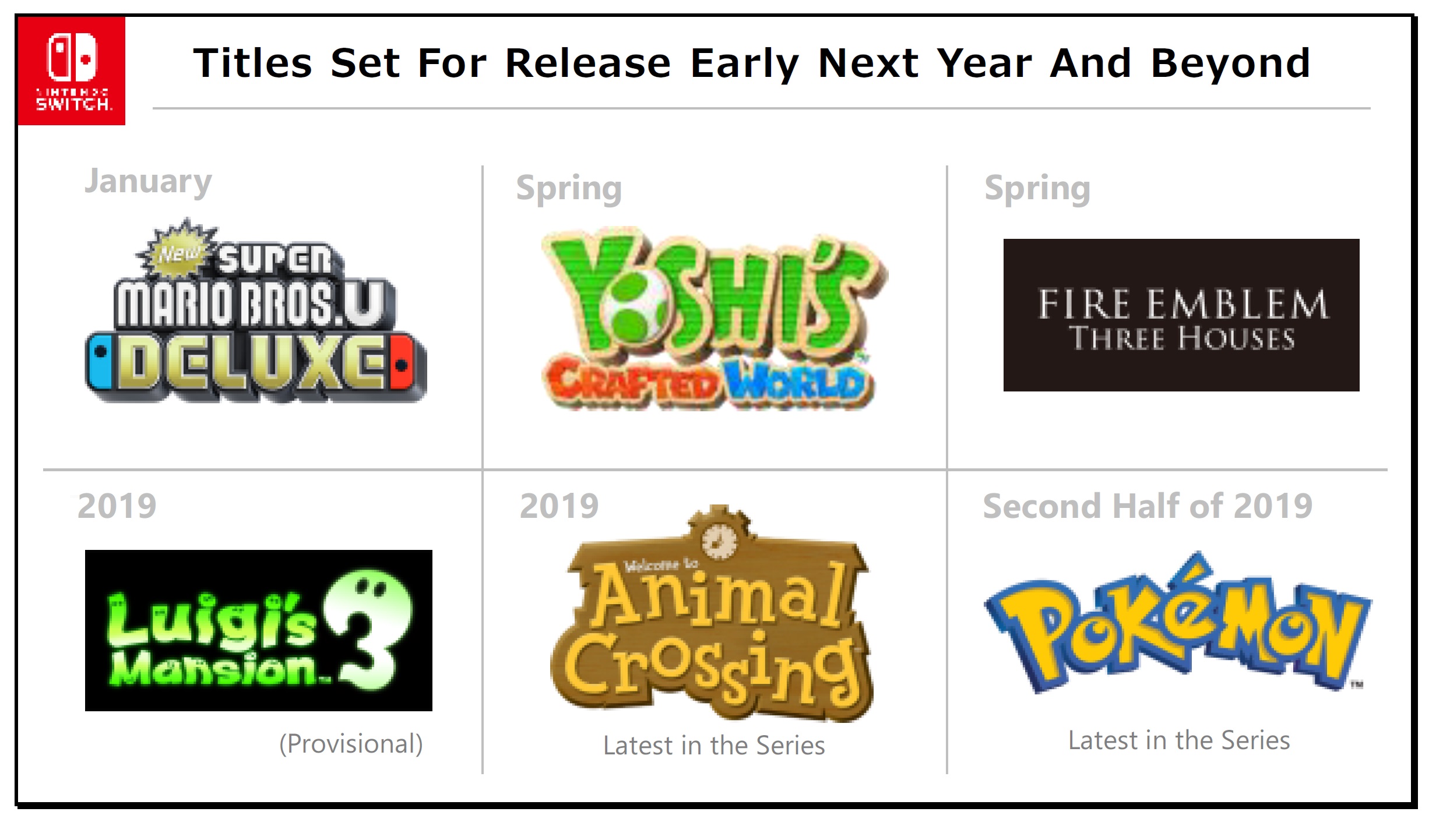 This information comes from Nintendo president Shuntaro Furukawa…
For Nintendo Labo, the new kind of play offered by Nintendo, there are now three different Toy-Con kits on offer: the Variety Kit and the Robot Kit, released in April, and the Vehicle Kit, released in September. We have seen how consumers who purchase Nintendo Labo appreciate the unique experiences it offers. Our expectation is that sales will accelerate because Nintendo Labo is a product that people can choose to buy as a gift for kids during the holiday season much like a regular toy.

In addition, we are preparing to introduce a succession of Nintendo titles including the ones shown here early next year and beyond, so expect continual enhancement of the Nintendo Switch software lineup.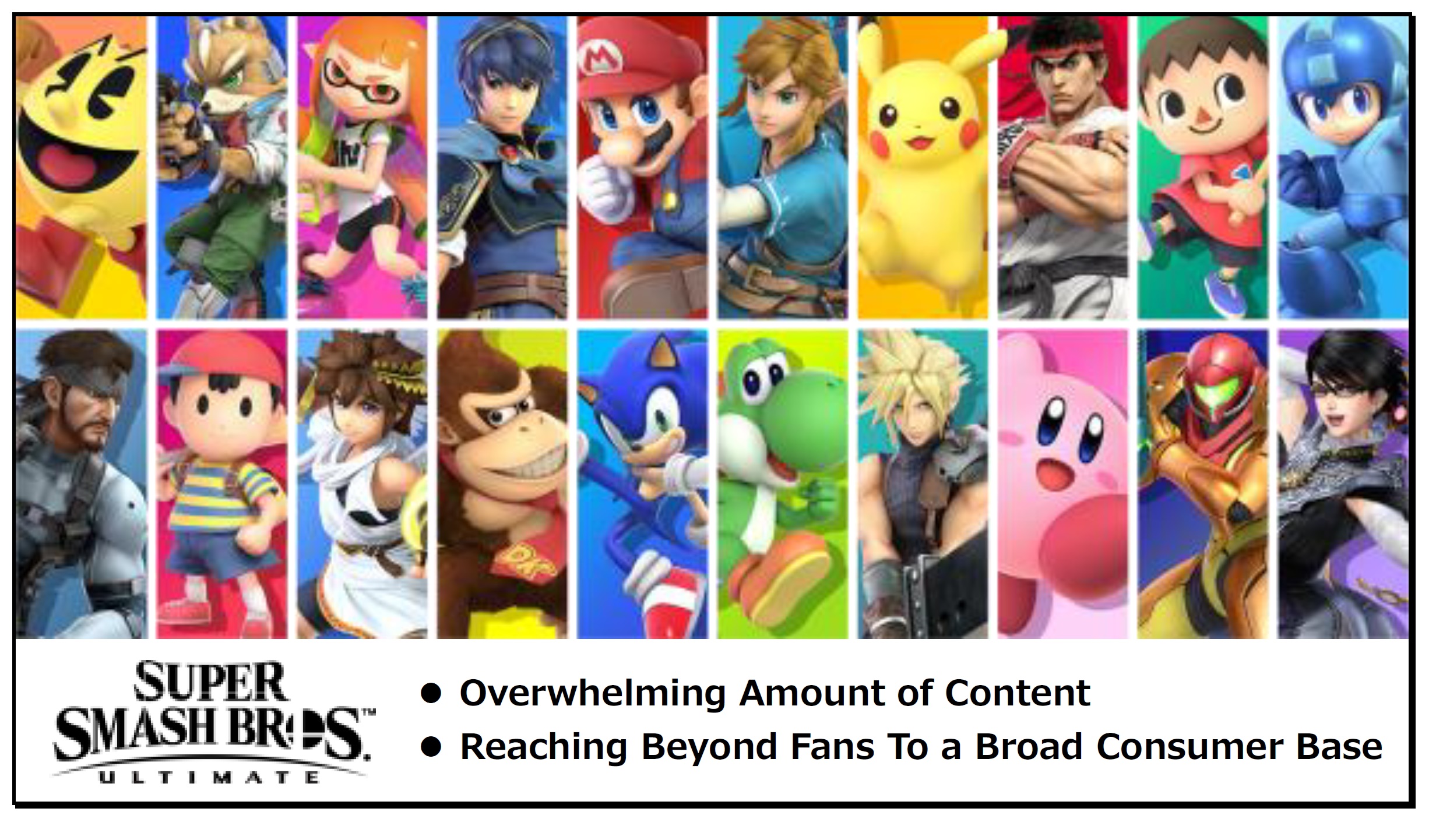 This information comes from Nintendo president Shuntaro Furukawa…
Super Smash Bros. Ultimate will be released in December.

This title will be the largest-ever game in the Smash Bros. series in every aspect, with an overwhelming amount of content, bringing together famous franchises' characters in what will be the gaming industry's one of the greatest collaboration titles. What sets the Smash Bros. series apart is that the basic rules and operations of the game are very simple, yet for those who want to pursue the game it offers a real depth of gameplay. The games are welcoming, since people who seldom play have a good chance of witnessing the appearance of certain elements they recognize, so we are working to spark the interest of a wide range of consumers, and not just fans of the Smash Bros. series.

The Smash Bros. series titles are special to our company because it is the place where the characters of Nintendo's main titles come together. Many consumers discover Nintendo games they never knew about through the Smash Bros. series, so if Smash Bros. is spread wide across our consumer base, it will, by extension, also enhance the appeal of our overall IP.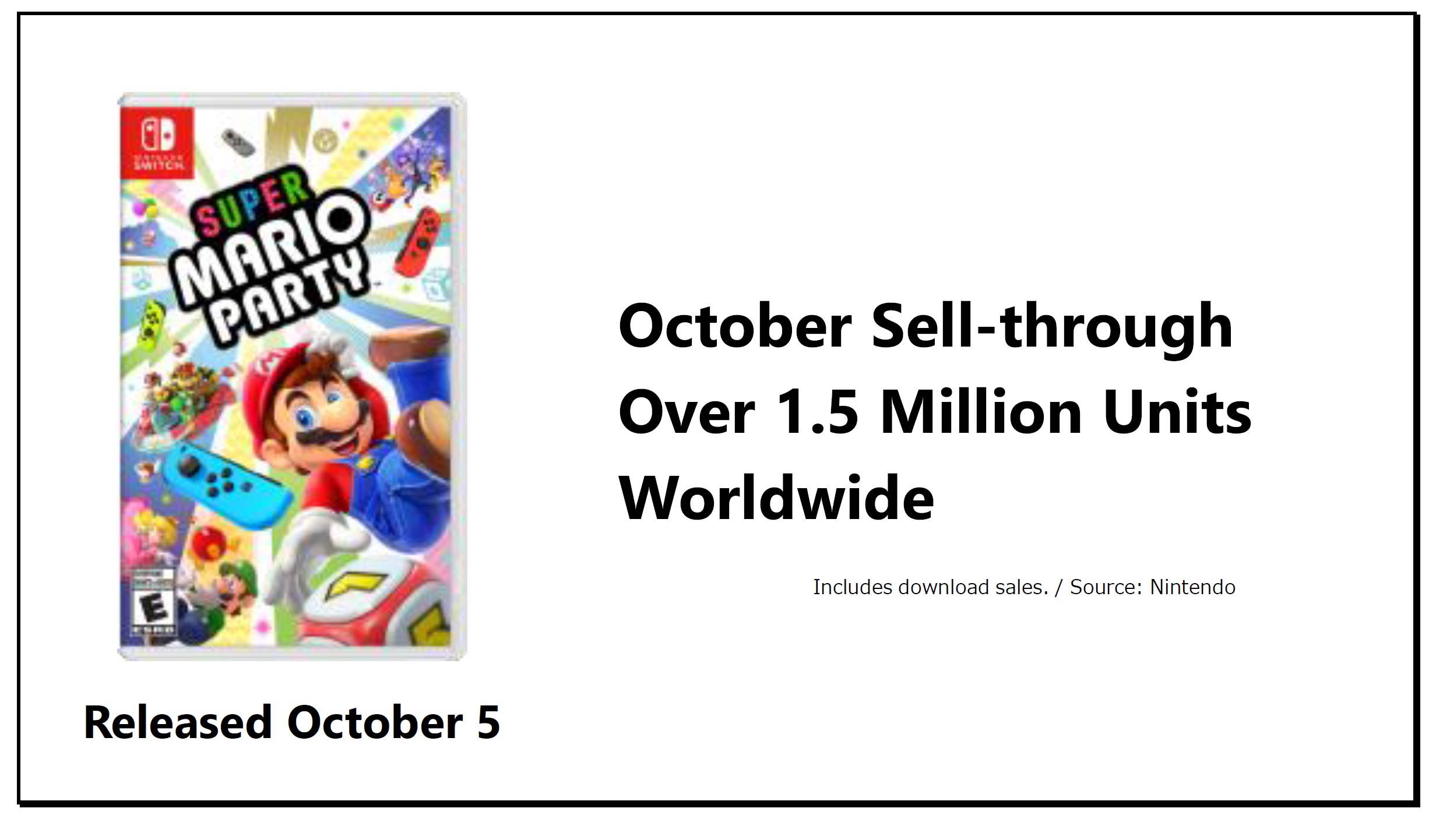 This information comes from Nintendo president Shuntaro Furukawa…
October 5 marked the global release of Super Mario Party, the latest installment in the Mario Party series.

Super Mario Party is the newest installment in the Mario Party series that is also a return to the series' roots for reworked, less complicated game mechanics. It is a title packed with gameplay enjoyable by all, and that speaks to the "play anytime, anywhere, with anyone" concept of Nintendo Switch. It is a finished game with an appeal that is immediately apparent, and a game that everyone from regular gamers to newbies can enjoy playing together. We expect it to become an evergreen title for scenarios like parties where people come together.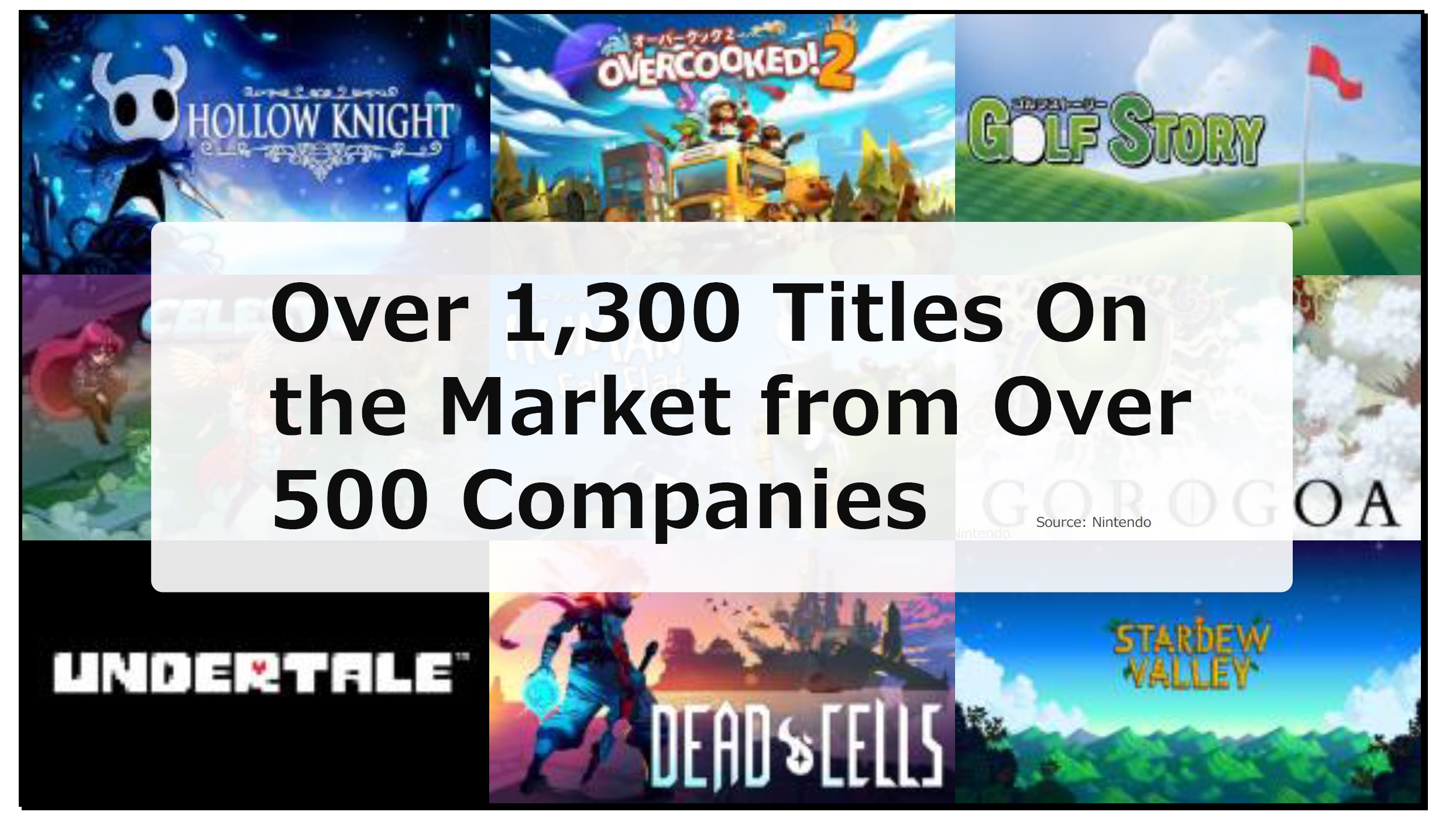 This information comes from Nintendo president Shuntaro Furukawa…
A wide variety of publishers from regions around the globe, and of all sizes including indie developers, have been on board since the release of Nintendo Switch, thanks to the early availability of a development environment. The number of publishers has further grown since then, and new titles are being released at a quickening pace, giving our consumers a continually widening selection of titles to choose from. We are also seeing increased interest via multiple media from developers in Nintendo Switch development and software sales. A hit title is naturally high-quality software in and of itself, but I also consider it to be a title that consumers and developers all appreciate to be a good fit with the "play anytime, anywhere, with anyone" concept and the quick-to-start, quick-to suspend functionality of Nintendo Switch. At the Financial Results Briefing in April 2018, we explained that more than 600 titles were available for purchase on Nintendo eShop.
This information comes from Nintendo president Shuntaro Furukawa…
The next title I want to talk about is OCTOPATH TRAVELER, released in July of this year by SQUARE ENIX. This is an RPG featuring a special kind of graphics known as "HD-2D," which is a fusion of 2D sprites and 3D graphics. This completely original title for Nintendo Switch earned high marks from game media reviewers and also has been well received by actual playing consumers. Despite this being a completely original title, SQUARE ENIX announced that global shipments and download sales reached 1 million units within three weeks of release. According to them, both shipments
and sell-through continued to climb after that, and sellthrough has now surpassed 1 million units.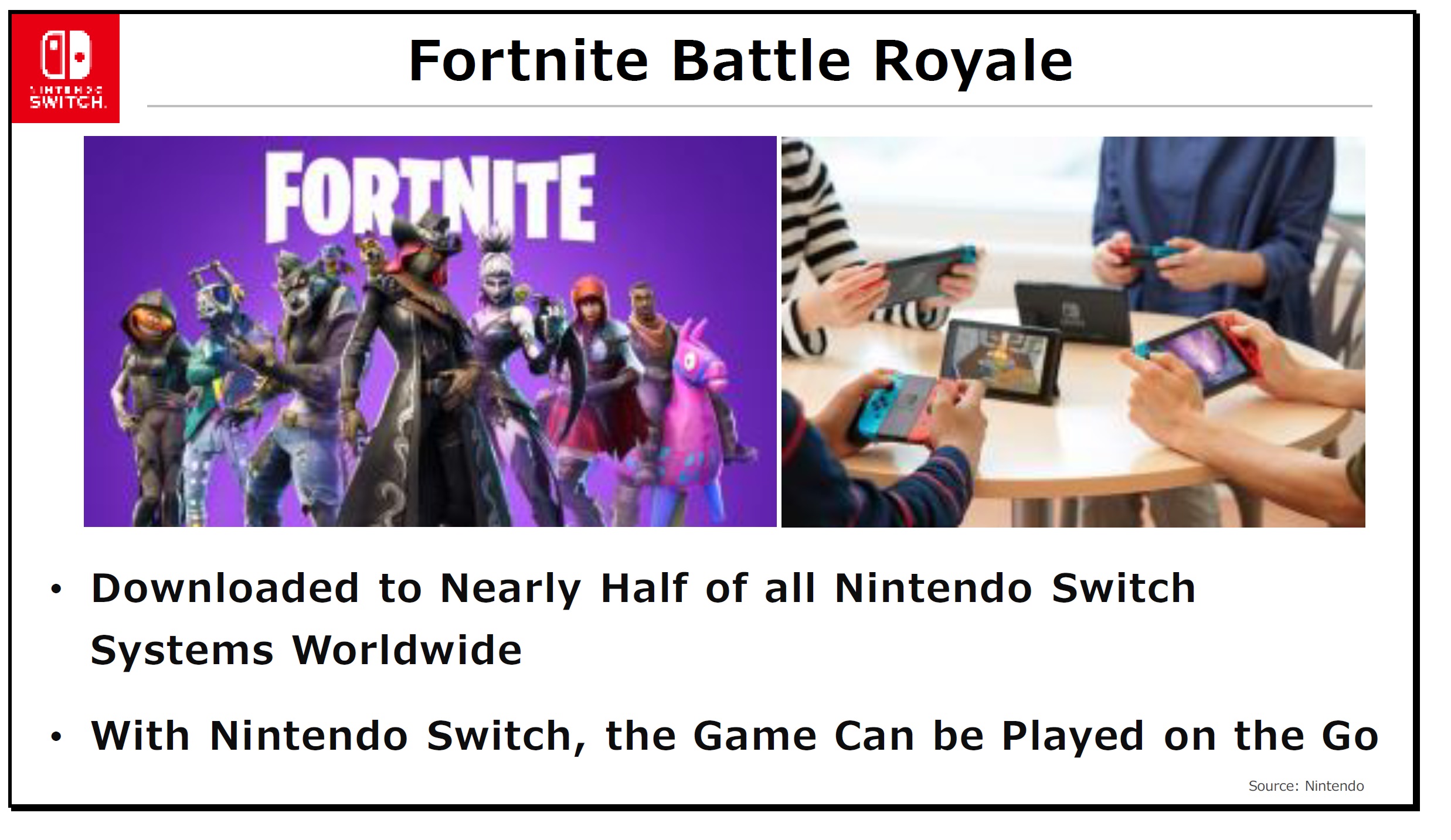 This information comes from Nintendo president Shuntaro Furukawa…
Distribution of the Nintendo Switch version of Fortnite Battle Royale from Epic Games began during E3 this past June, and since then it has shown up everywhere, not just in the US and Europe but also in Japan. It has gained so much momentum that it has been downloaded to nearly half of all Nintendo Switch systems worldwide. Many people continue to play the game, boosting the overall utilization ratio of Nintendo Switch. Nintendo Switch is unique in that people can bring their consoles with them so they can communicate while playing at a friend's house or elsewhere.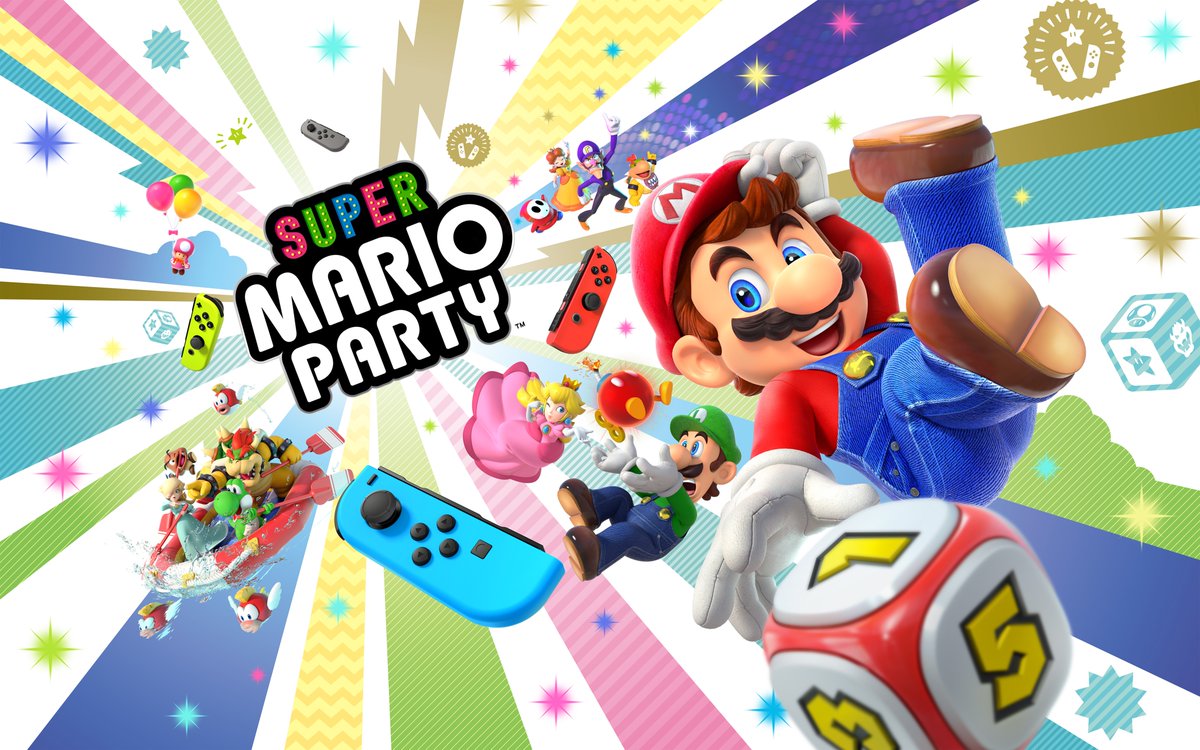 Super Mario Party has sold 1.5 million units around the world, Nintendo has announced. That important piece of data comes from the company's financial results briefing, which is currently in progress.
Nintendo indicated during the briefing that it is happy with Super Mario Party's performance thus far. It has momentum ahead of the holiday season, and is leading to a boost in Joy-Con sales.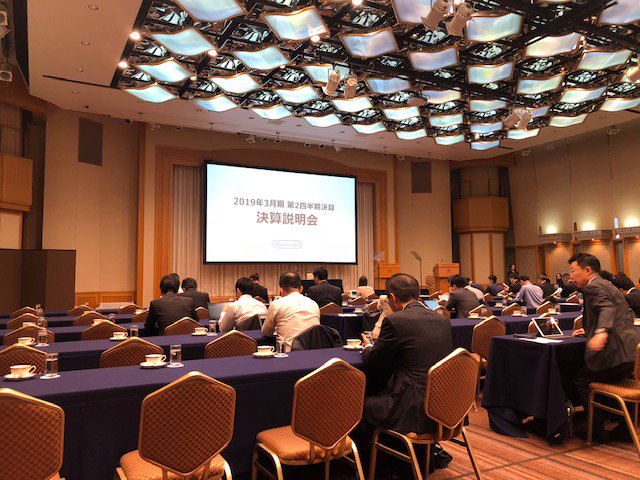 Nintendo is currently hosting a financial results briefing to cover the FY3/2019 Q2 period. Some information is currently being relayed by analyst David Gibson. We'll round up all of the tidbits as they come in below.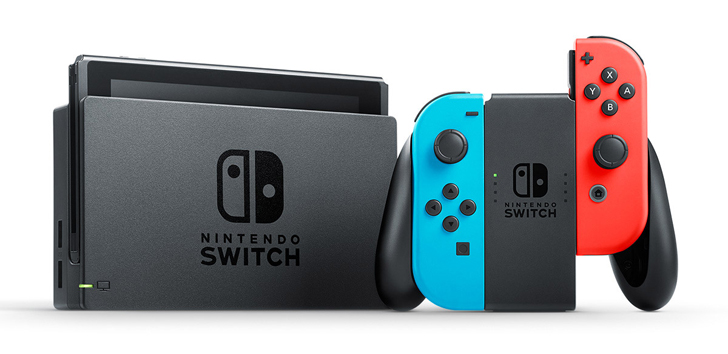 As revealed through Nintendo's latest financial results, Switch has reached a new milestone. Having moved 22.86 million units, the system has outsold the GameCube's lifetime sales. GameCube sits at 21.74 million shipped.
Switch launched back in March 2017. That means the feat was accomplished in less than two years.
Next up for Switch will be the N64, which sold 32.93 million units lifetime.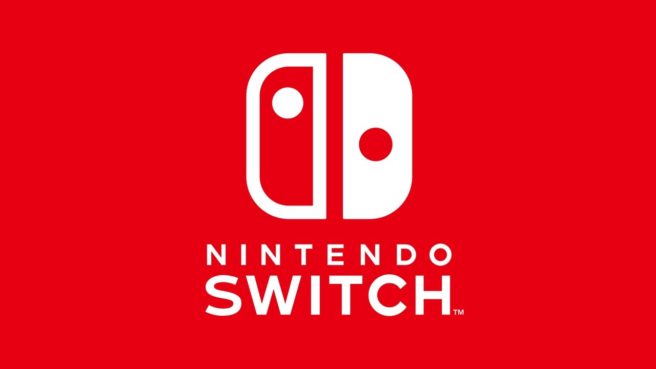 Nintendo has announced its financial results for the six month period ended September 30, 2018. We'll be rounding up all of the important pieces of information from the report below.