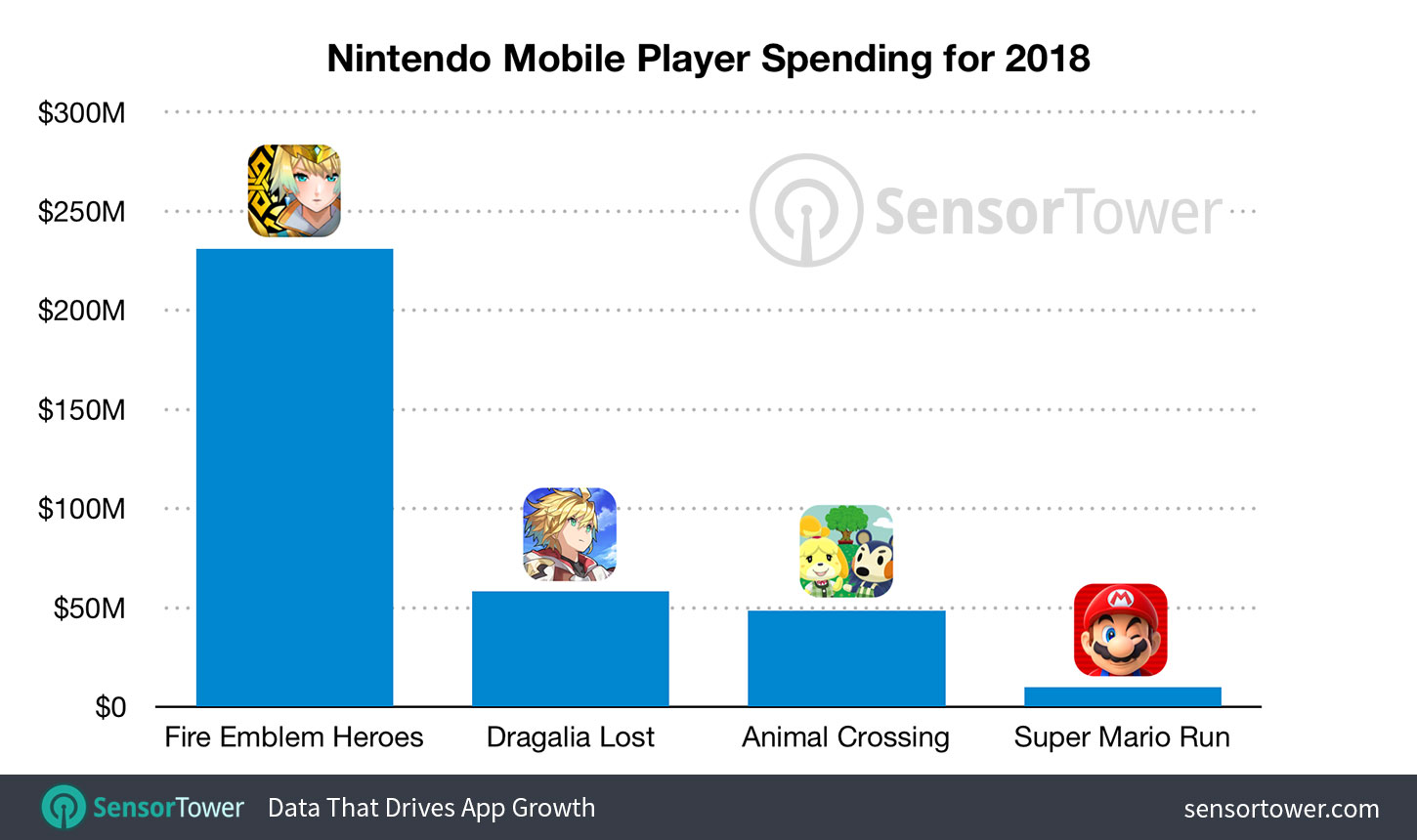 Nintendo now has a few different mobiles games available. How did they do in 2018? Sensor Tower provides a closer look in its analysis today.
According to Sensor Tower, Nintendo's mobile offerings generated almost $117 million worldwide in Q4 2018. That's a 47% rise compared to the same period the year prior. On the whole, Nintendo collected $348 million in 2018, which is an increase of 15% year-over-year.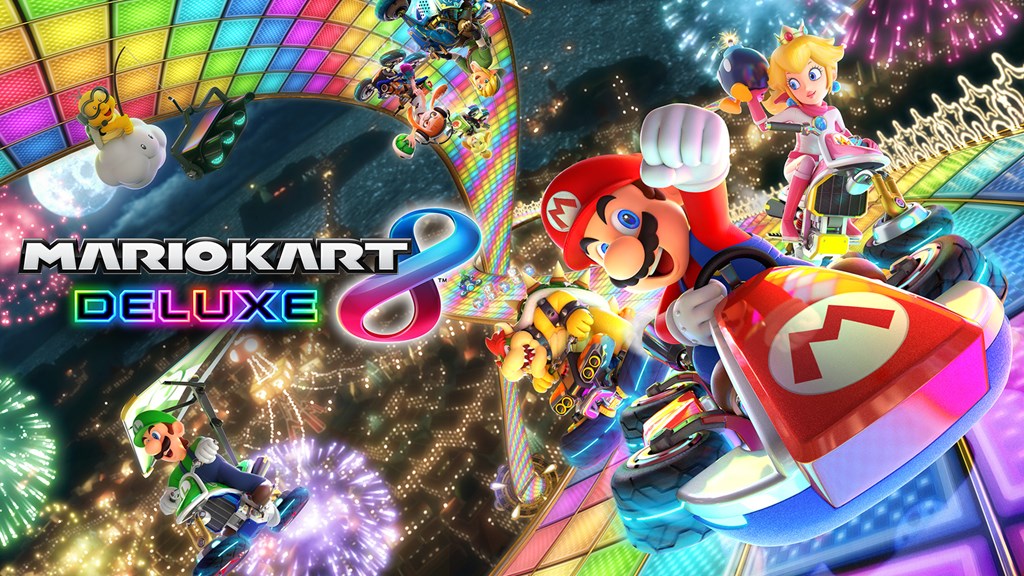 New information has been published that reveals the UK's best-selling games of 2018. Not only that, but we have actual concrete data for each title.
One of the more interesting tidbits concerns Mario Kart 8 Deluxe. That title ended up selling more in 2018 (458,675 copies) compared to 2017 (341,531 copies).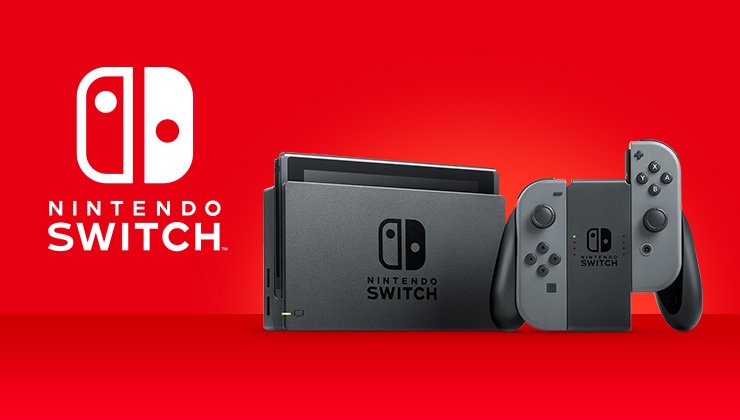 New data has arrived from the UK based on sales generated in 2018. Boxed video game sales revenue came in at £770 million, which is a decline of 2.8%. There were also 22 million titles sold physically for a drop of 7.1%.
We can thank Switch for preventing a bigger decline. The system's software sales were up 90.1% year-over-year and revenue rose by 73.4%. Switch was the only platform with increased software sales compared to the previous year.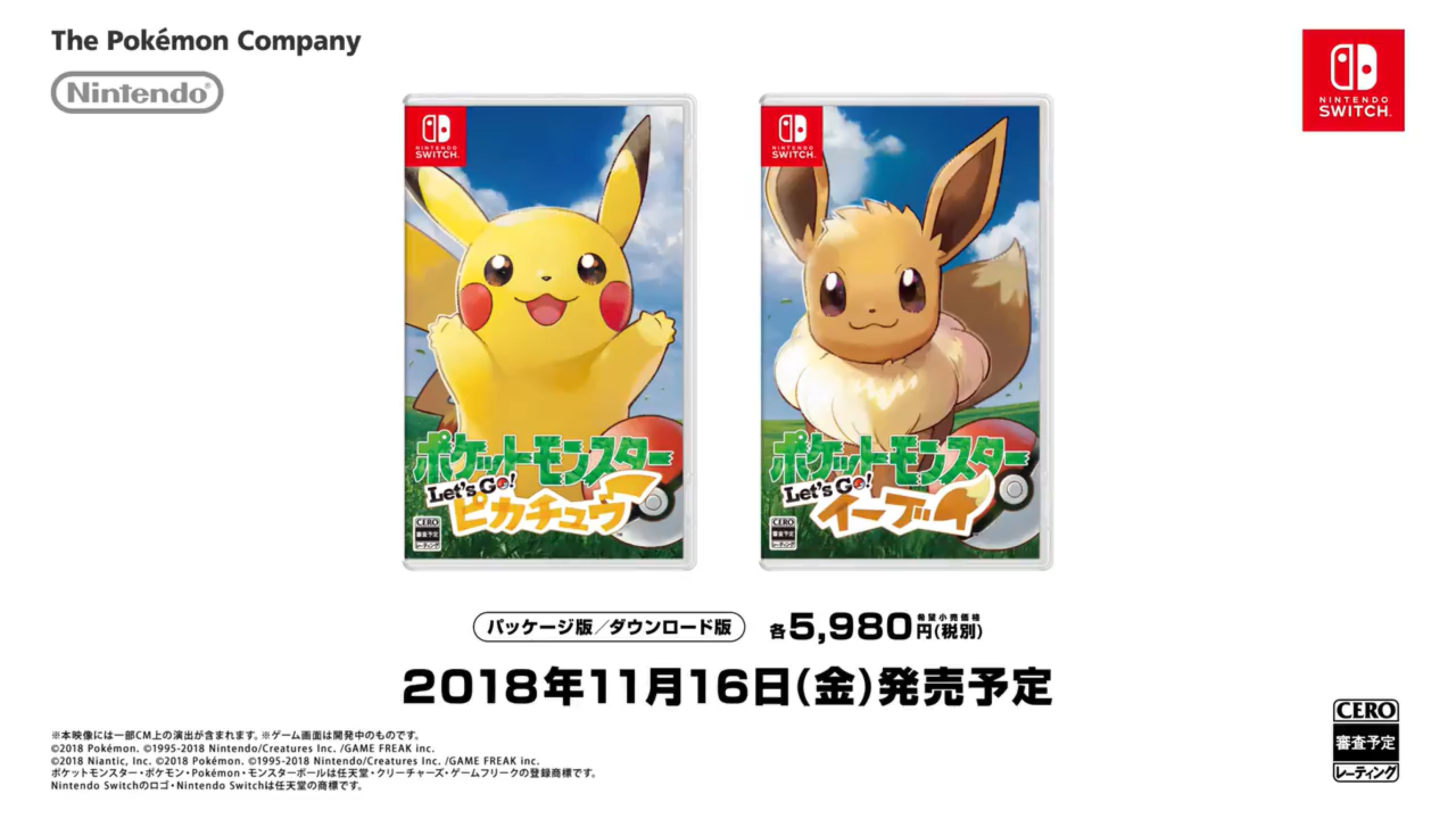 The latest issue of Famitsu has shared a listing of the top 30 best-selling games in Japan for the month of November 2018. You can check out the full results below, including debut digital sales for Pokemon: Let's Go, Pikachu / Eevee.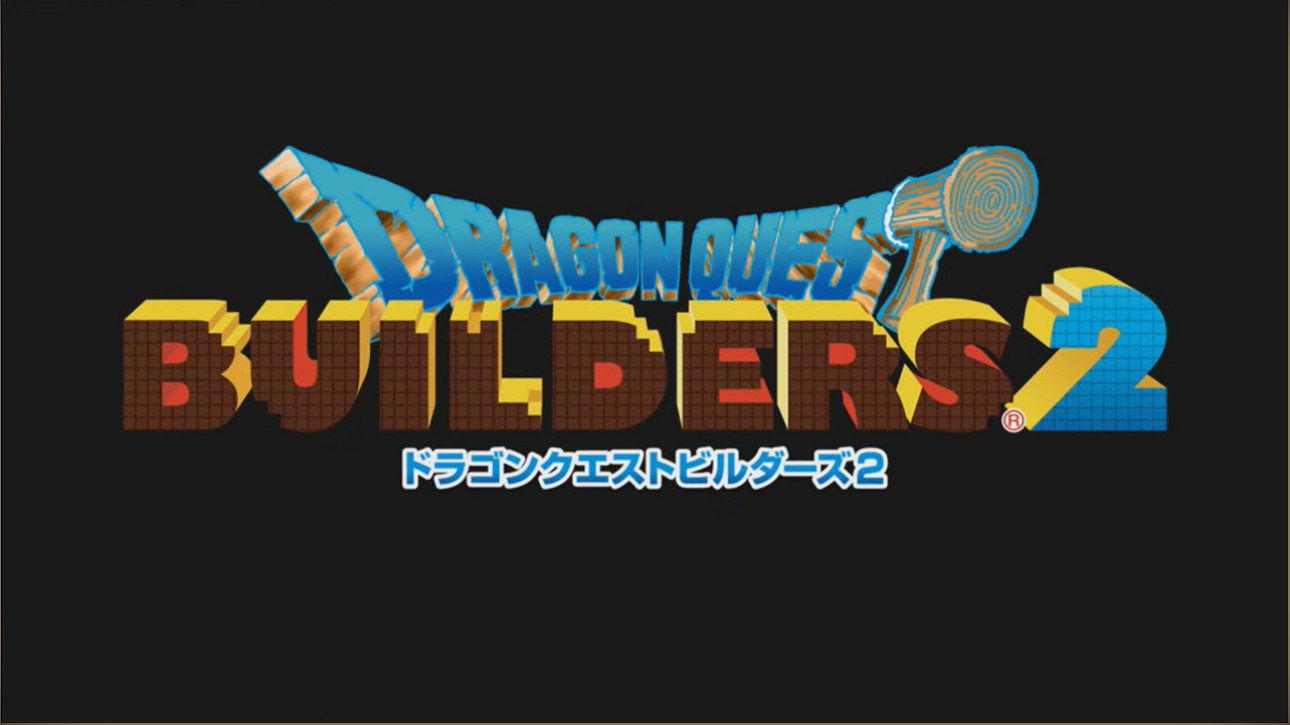 This week's expanded Japanese software sales are as follows:
01./01. [NSW] Super Smash Bros. Ultimate # <FTG> (Nintendo) {2018.12.07} (¥7.200) – 452.617 / 2.079.769 (+11%)
02./05. [NSW] Super Mario Party # <ETC> (Nintendo) {2018.10.05} (¥5.980) – 155.060 / 742.355 (+59%)
03./04. [NSW] Pokemon: Let's Go, Pikachu! / Let's Go, Eevee! # <RPG> (Pokemon Co.) {2018.11.16} (¥5.980) – 144.770 / 1.265.790 (+33%)
04./00. [PS4] Dragon Quest Builders 2 <ADV> (Square Enix) {2018.12.20} (¥7.800) – 110.285 / NEW
05./00. [NSW] Dragon Quest Builders 2 <ADV> (Square Enix) {2018.12.20} (¥7.800) – 97.673 / NEW
06./07. [NSW] Minecraft # <ADV> (Microsoft Game Studios) {2018.06.21} (¥3.600) – 48.359 / 479.769 (+75%)
07./06. [NSW] Mario Kart 8 Deluxe <RCE> (Nintendo) {2017.04.28} (¥5.980) – 47.096 / 1.958.270 (+60%)
08./08. [NSW] Splatoon 2 # <ACT> (Nintendo) {2017.07.21} (¥5.980) – 41.405 / 2.809.117 (+53%)
09./03. [PS4] Judgment <ADV> (Sega) {2018.12.13} (¥8.290) – 37.643 / 185.889 (-75%)
10./02. [PS4] God Eater 3 # <ACT> (Bandai Namco Games) {2018.12.13} (¥8.200) – 25.039 / 175.562 (-83%)
11./11. [NSW] Kirby Star Allies <ACT> (Nintendo) {2018.03.16} (¥5.980) – 21.643 / 691.939 (+80%)
12./09. [NSW] Super Mario Odyssey # <ACT> (Nintendo) {2017.10.27} (¥5.980) – 21.384 / 1.902.226 (+48%)
13./00. [PS4] Onimusha: Warlords # <ACT> (Capcom) {2018.12.20} (¥3.490) – 21.367 / NEW
14./10. [NSW] The Legend of Zelda: Breath of the Wild # <ADV> (Nintendo) {2017.03.03} (¥6.980) – 16.093 / 1.212.043 (+18%)
15./14. [NSW] Taiko no Tatsujin: Drum 'n' Fun! <ACT> (Bandai Namco Games) {2018.07.19} (¥6.100) – 15.580 / 259.863 (+93%)
16./13. [3DS] Luigi's Mansion <ACT> (Nintendo) {2018.11.08} (¥4.980) – 15.325 / 79.700 (+60%)
17./00. [NSW] Katamari Damacy Reroll <ACT> (Bandai Namco Games) {2018.12.20} (¥3.200) – 11.665 / NEW
18./00. [PS4] Super Neptunia RPG # <RPG> (Compile Heart) {2018.12.20} (¥7.200) – 11.521 / NEW
19./20. [NSW] Mario Tennis Aces <SPT> (Nintendo) {2018.06.22} (¥5.980) – 10.957 / 392.757 (+106%)
20./16. [3DS] Pokemon Ultra Sun / Ultra Moon <RPG> (Pokemon Co.) {2017.11.17} (¥4.980) – 10.140 / 1.790.327 (+52%)
21./18. [NSW] Nintendo Labo Toy-Con 03: Drive Kit <EDU> (Nintendo) {2018.09.14} (¥6.980)
22./19. [NSW] Captain Toad: Treasure Tracker <ADV> (Nintendo) {2018.07.13} (¥3.980)
23./00. [NSW] Onimusha: Warlords # <ACT> (Capcom) {2018.12.20} (¥3.490)
24./37. [NSW] Dragon Ball FighterZ <FTG> (Bandai Namco Games) {2018.09.27} (¥6.800)
25./32. [3DS] Super Smash Bros. for Nintendo 3DS <FTG> (Nintendo) {2014.09.13} (¥5.200)
26./24. [NSW] Super Run For Money Tousouchuu & Super Battle For Money Sentouchuu Double Pack <Super Run For Money Tousouchuu Atsumare! Saikyou no Tousou Monotachi \ Super Battle For Money Sentouchuu: Kyuukyoku no Shinobu to Battle Player Choujou Kessen!> <ACT> (Bandai Namco Games) {2018.11.29} (¥5.300)
27./22. [3DS] Animal Crossing: New Leaf – Welcome amiibo # <ETC> (Nintendo) {2016.11.23} (¥2.700)
28./17. [PS4] Call of Duty: Black Ops IIII <ACT> (Sony Interactive Entertainment) {2018.10.12} (¥7.900)
29./26. [3DS] Mario Party: The Top 100 <ETC> (Nintendo) {2017.12.28} (¥4.980)
30./31. [NSW] Sumikko Gurashi: Atsumare! Sumikko Town <ETC> (Nippon Columbia) {2018.10.04} (¥5.800)
31./34. [NSW] FIFA 19 # <SPT> (Electronic Arts) {2018.09.28} (¥5.800)
32./33. [3DS] WarioWare Gold <ETC> (Nintendo) {2018.08.02} (¥4.980)
33./30. [3DS] Mario Kart 7 # <RCE> (Nintendo) {2011.12.01} (¥4.571)
34./27. [3DS] Captain Toad: Treasure Tracker <ADV> (Nintendo) {2018.07.13} (¥3.980)
35./36. [3DS] Cats Together <ETC> (Bandai Namco Games) {2018.11.21} (¥5.300)
36./25. [NSW] Kamen Rider: Climax Scramble Zi-O # <FTG> (Bandai Namco Games) {2018.11.29} (¥6.800)
37./29. [NSW] Nintendo Labo Toy-Con 01: Variety Kit <EDU> (Nintendo) {2018.04.20} (¥6.980)
38./39. [NSW] Pro Baseball Famista Evolution <SPT> (Bandai Namco Games) {2018.08.02} (¥6.100)
39./15. [PS4] Battlefield V <ACT> (Electronic Arts) {2018.11.20} (¥7.800)
40./00. [PS4] Kunio-Kun: The World Classics Collection <Renegade \ Super Dodge Ball \ River City Ransom \ Nintendo World Cup \ Downtown Nekketsu Koushinkyoku: Soreyuke Daiundoukai \ Downtown Special: Kunio-Kun no Jidaigeki Dayo Zenin Shuugou! \ Crash 'n the Boys: Ice Challenge \ Crash 'n the Boys: Street Challenge \ Nekketsu Kakutou Densetsu \ Kunio-Kun no Nekketsu: Soccer League \ Nekketsu! Street Basket: Ganbare Dunk Heroes \ Double Dragon \ Double Dragon II: The Revenge \ Double Dragon III: The Sacred Stones> <ETC> (Arc System Works) {2018.12.20} (¥5.370)
41./00. [NSW] Kunio-Kun: The World Classics Collection <Renegade \ Super Dodge Ball \ River City Ransom \ Nintendo World Cup \ Downtown Nekketsu Koushinkyoku: Soreyuke Daiundoukai \ Downtown Special: Kunio-Kun no Jidaigeki Dayo Zenin Shuugou! \ Crash 'n the Boys: Ice Challenge \ Crash 'n the Boys: Street Challenge \ Nekketsu Kakutou Densetsu \ Kunio-Kun no Nekketsu: Soccer League \ Nekketsu! Street Basket: Ganbare Dunk Heroes \ Double Dragon \ Double Dragon II: The Revenge \ Double Dragon III: The Sacred Stones> <ETC> (Arc System Works) {2018.12.20} (¥5.370)
42./43. [NSW] 1-2-Switch <ETC> (Nintendo) {2017.03.03} (¥4.980)
43./28. [NSW] Fortnite # <ACT> (Warner Entertainment Japan) {2018.12.13} (¥3.000)
44./40. [NSW] Arms <FTG> (Nintendo) {2017.06.16} (¥5.980)
45./45. [NSW] Cats Together <ETC> (Bandai Namco Games) {2018.11.01} (¥5.700)
46./38. [PS4] Winning Eleven 2019 <SPT> (Konami) {2018.08.30} (¥7.600)
47./48. [NSW] Beyblade Burst: Battle Zero <RPG> (FuRyu) {2018.10.25} (¥6.980)
48./41. [3DS] Super Mario Maker for Nintendo 3DS <ACT> (Nintendo) {2016.12.01} (¥4.700)
49./21. [PS4] Just Cause 4 <ACT> (Square Enix) {2018.12.06} (¥7.980)
50./50. [NSW] Sumikko Gurashi: Sumikko Park e Youkoso <ETC> (Nippon Columbia) {2017.12.07} (¥5.800)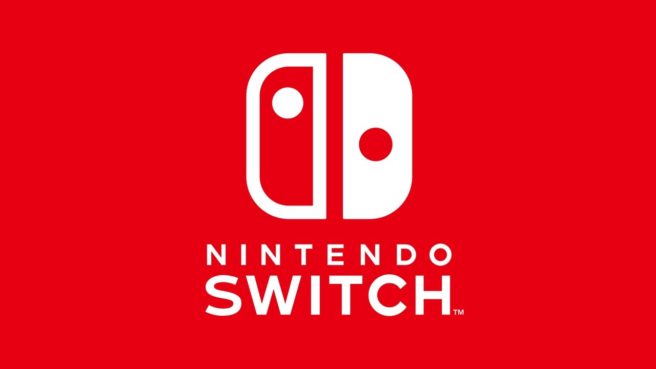 The latest Japanese hardware sales from Media Create are as follows:
Switch – 278,701
PS4 – 57,948
New 2DS LL – 19,096
PS4 Pro – 17,845
New 3DS LL – 7,116
Vita – 3,939
2DS – 724
Xbox One X – 195
Xbox One – 182
For comparison's sake, here are the hardware numbers from last week:
Switch – 281,213
PS4 – 62,580
PS4 Pro – 19,014
New 2DS LL – 14,510
New 3DS LL – 5,132
Vita – 2,647
Xbox One X – 847
2DS – 395
Xbox One – 204
And here are the software charts: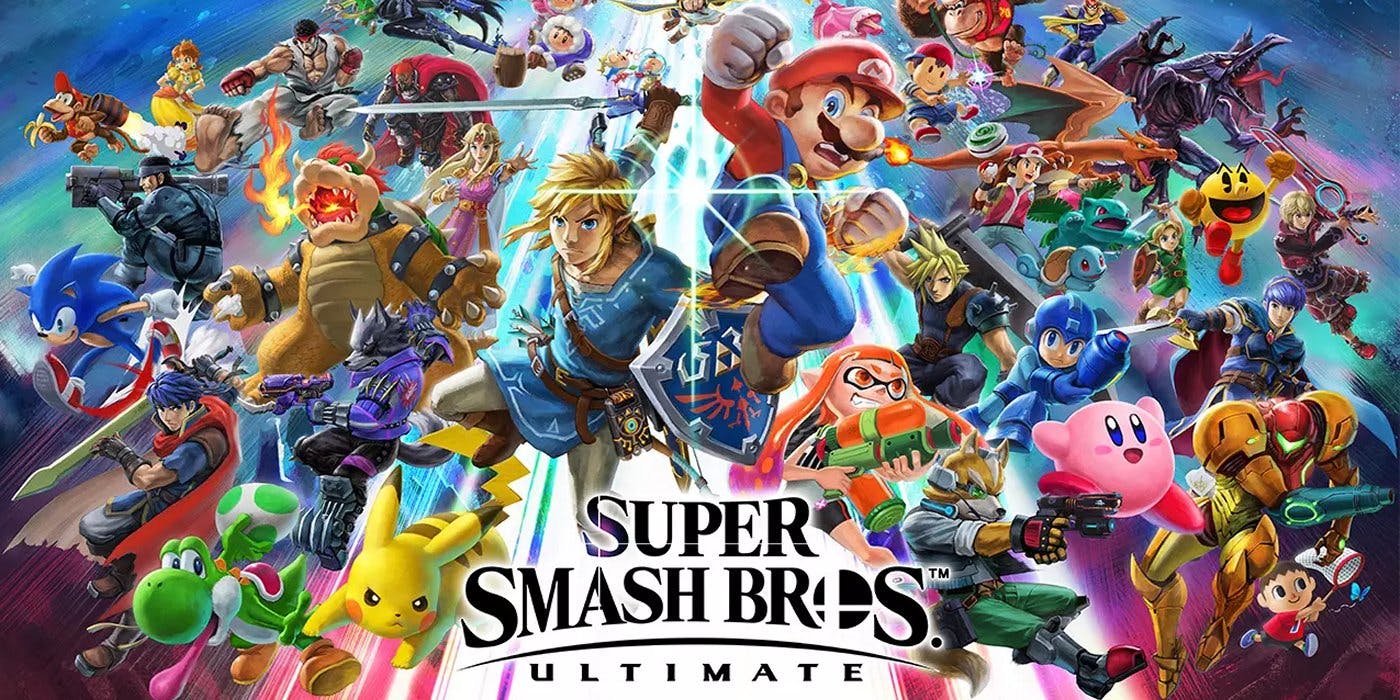 This week's Switch/ Wii U/3DS-specific UK software sales are as follows:
Switch
1. Super Smash Bros. Ultimate – Nintendo
2. Mario Kart 8 Deluxe – Nintendo
3. Pokemon: Let's Go, Pikachu! – Nintendo
4. Super Mario Party – Nintendo
5. Super Mario Odyssey – Nintendo
6. Crash Bandicoot N.Sane Trilogy – Activision Blizzard
7. Pokemon: Let's Go, Eevee! – Nintendo
8. Just Dance 2019 – Ubisoft
9. The Legend of Zelda: Breath of the Wild – Nintendo
10. FIFA 19 – EA
Wii U
1. Just Dance 2019 – Ubisoft
2. Super Mario 3D World – Nintendo
3. The Legend of Zelda: Breath of the Wild – Nintendo
4. Wii Party U – Nintendo
5. Mario Party 10 – Nintendo
6. The Legend of Zelda: The Wind Waker HD – Nintendo
7. Captain Toad: Treasure Tracker – Nintendo
8. New Super Mario Bros. U + New Super Luigi U – Nintendo
9. Super Mario Maker – Nintendo
10. Guitar Hero Live – Activision Blizzard
3DS
1. Mario Kart 7 – Nintendo
2. Super Mario 3D Land – Nintendo
3. Animal Crossing: New Leaf – Nintendo
4. Donkey Kong Country Returns – Nintendo
5. Super Mario Maker – Nintendo
6. New Super Mario Bros. 2 – Nintendo
7. Animal Crossing: Happy Home Designer – Nintendo
8. Detective Pikachu – Nintendo
9. Mario & Luigi: Paper Jam Bros. – Nintendo
10. Lego Marvel Super Heroes – Warner Bros. Interactive
Source: Chart-Track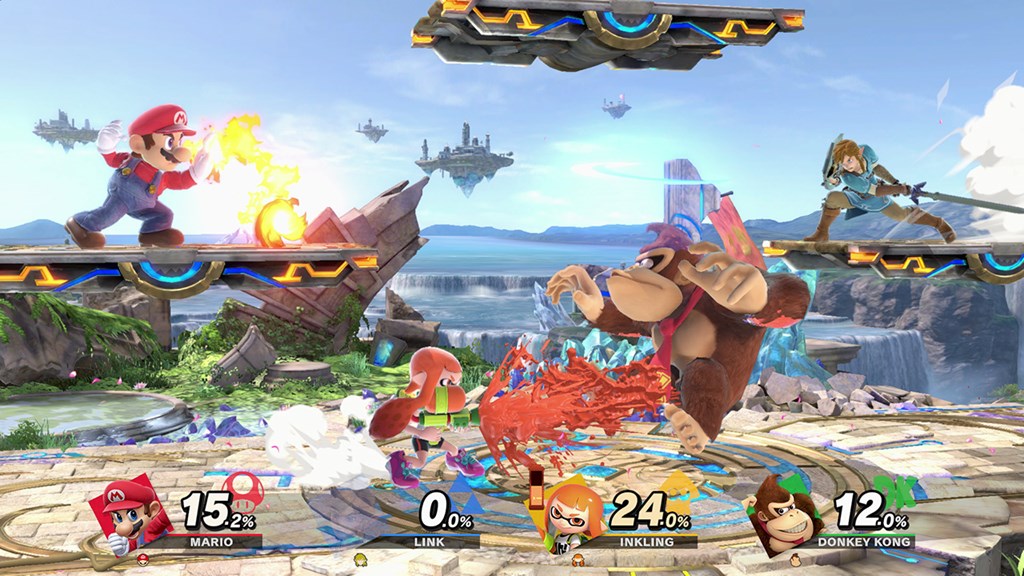 This week's expanded Japanese software sales are as follows:
01./01. [NSW] Super Smash Bros. Ultimate # <FTG> (Nintendo) {2018.12.07} (¥7.200) – 406.617 / 1.627.152 (-67%)
02./00. [PS4] God Eater 3 # <ACT> (Bandai Namco Games) {2018.12.13} (¥8.200) – 150.523 / NEW
03./00. [PS4] Judgment <ADV> (Sega) {2018.12.13} (¥8.290) – 148.246 / NEW <66,63%>
04./02. [NSW] Pokemon: Let's Go, Pikachu! / Let's Go, Eevee! # <RPG> (Pokemon Co.) {2018.11.16} (¥5.980) – 108.773 / 1.121.020 (+16%)
05./03. [NSW] Super Mario Party # <ETC> (Nintendo) {2018.10.05} (¥5.980) – 97.529 / 587.295 (+40%)
06./04. [NSW] Mario Kart 8 Deluxe <RCE> (Nintendo) {2017.04.28} (¥5.980) – 29.422 / 1.911.174 (+40%)
07./06. [NSW] Minecraft # <ADV> (Microsoft Game Studios) {2018.06.21} (¥3.600) – 27.625 / 431.410 (+63%)
08./05. [NSW] Splatoon 2 # <ACT> (Nintendo) {2017.07.21} (¥5.980) – 27.035 / 2.767.712 (+42%)
09./09. [NSW] Super Mario Odyssey # <ACT> (Nintendo) {2017.10.27} (¥5.980) – 14.417 / 1.880.842 (+50%)
10./10. [NSW] The Legend of Zelda: Breath of the Wild # <ADV> (Nintendo) {2017.03.03} (¥6.980) – 13.670 / 1.195.951 (+43%)
11./12. [NSW] Kirby Star Allies <ACT> (Nintendo) {2018.03.16} (¥5.980) – 12.027 / 670.296 (+57%)
12./00. [NSW] Senran Kagura Peach & Reflex Limited W Pack <Peach Ball: Senran Kagura \ Senran Kagura Reflexions: Character Full Set> <TBL> (Marvelous) {2018.12.13} (¥9.960) – 10.321 / NEW
13./15. [3DS] Luigi's Mansion <ACT> (Nintendo) {2018.11.08} (¥4.980) – 9.575 / 64.375 (+48%)
14./17. [NSW] Taiko no Tatsujin: Drum 'n' Fun! <ACT> (Bandai Namco Games) {2018.07.19} (¥6.100) – 8.063 / 244.283 (+58%)
15./08. [PS4] Battlefield V <ACT> (Electronic Arts) {2018.11.20} (¥7.800) – 6.846 / 148.170 (-35%)
16./18. [3DS] Pokemon Ultra Sun / Ultra Moon <RPG> (Pokemon Co.) {2017.11.17} (¥4.980) – 6.665 / 1.780.187 (+35%)
17./14. [PS4] Call of Duty: Black Ops IIII <ACT> (Sony Interactive Entertainment) {2018.10.12} (¥7.900) – 6.536 / 492.033 (+0%)
18./20. [NSW] Nintendo Labo Toy-Con 03: Drive Kit <EDU> (Nintendo) {2018.09.14} (¥6.980) – 5.938 / 49.389 (+65%)
19./22. [NSW] Captain Toad: Treasure Tracker <ADV> (Nintendo) {2018.07.13} (¥3.980) – 5.640 / 154.936
20./19. [NSW] Mario Tennis Aces <SPT> (Nintendo) {2018.06.22} (¥5.980) – 5.318 / 381.800 (+48%)
21./07. [PS4] Just Cause 4 <ACT> (Square Enix) {2018.12.06} (¥7.980)
22./23. [3DS] Animal Crossing: New Leaf – Welcome amiibo # <ETC> (Nintendo) {2016.11.23} (¥2.700)
23./00. [NSW] Peach Ball: Senran Kagura <TBL> (Marvelous) {2018.12.13} (¥4.980)
24./30. [NSW] Super Run For Money Tousouchuu & Super Battle For Money Sentouchuu Double Pack <Super Run For Money Tousouchuu Atsumare! Saikyou no Tousou Monotachi \ Super Battle For Money Sentouchuu: Kyuukyoku no Shinobu to Battle Player Choujou Kessen!> <ACT> (Bandai Namco Games) {2018.11.29} (¥5.300)
25./21. [NSW] Kamen Rider: Climax Scramble Zi-O # <FTG> (Bandai Namco Games) {2018.11.29} (¥6.800)
26./31. [3DS] Mario Party: The Top 100 <ETC> (Nintendo) {2017.12.28} (¥4.980)
27./34. [3DS] Captain Toad: Treasure Tracker <ADV> (Nintendo) {2018.07.13} (¥3.980)
28./00. [NSW] Fortnite # <ACT> (Warner Entertainment Japan) {2018.12.13} (¥3.000)
29./43. [NSW] Nintendo Labo Toy-Con 01: Variety Kit <EDU> (Nintendo) {2018.04.20} (¥6.980)
30./36. [3DS] Mario Kart 7 # <RCE> (Nintendo) {2011.12.01} (¥4.571)
31./35. [NSW] Sumikko Gurashi: Atsumare! Sumikko Town <ETC> (Nippon Columbia) {2018.10.04} (¥5.800)
32./41. [3DS] Super Smash Bros. for Nintendo 3DS <FTG> (Nintendo) {2014.09.13} (¥5.200)
33./39. [3DS] WarioWare Gold <ETC> (Nintendo) {2018.08.02} (¥4.980)
34./38. [NSW] FIFA 19 # <SPT> (Electronic Arts) {2018.09.28} (¥5.800)
35./11. [3DS] Persona Q2: New Cinema Labyrinth <RPG> (Atlus) {2018.11.29} (¥6.980)
36./37. [3DS] Cats Together <ETC> (Bandai Namco Games) {2018.11.21} (¥5.300)
37./42. [NSW] Dragon Ball FighterZ <FTG> (Bandai Namco Games) {2018.09.27} (¥6.800)
38./26. [PS4] Winning Eleven 2019 <SPT> (Konami) {2018.08.30} (¥7.600)
39./44. [NSW] Pro Baseball Famista Evolution <SPT> (Bandai Namco Games) {2018.08.02} (¥6.100)
40./47. [NSW] Arms <FTG> (Nintendo) {2017.06.16} (¥5.980)
41./48. [3DS] Super Mario Maker for Nintendo 3DS <ACT> (Nintendo) {2016.12.01} (¥4.700)
42./50. [PS4] FIFA 19 # <SPT> (Electronic Arts) {2018.09.28} (¥7.800)
43./00. [NSW] 1-2-Switch <ETC> (Nintendo) {2017.03.03} (¥4.980)
44./33. [PS4] Kingdom Hearts HD I.5 + II.5 ReMIX <Kingdom Hearts HD I.5 ReMIX <Kingdom Hearts \ Kingdom Hearts Re:Chain of Memories> \ Kingdom Hearts HD II.5 ReMIX <Kingdom Hearts II \ Kingdom Hearts II: Final Mix+ \ Kingdom Hearts: Birth by Sleep>> <RPG> (Square Enix) {2017.03.09} (¥6.800)
45./49. [NSW] Cats Together <ETC> (Bandai Namco Games) {2018.11.01} (¥5.700)
46./28. [PS4] Red Dead Redemption II # <ACT> (Take-Two Interactive Japan) {2018.10.26} (¥8.800)
47./29. [PS4] Dead by Daylight <ACT> (3goo) {2018.11.29} (¥5.600)
48./00. [NSW] Beyblade Burst: Battle Zero <RPG> (FuRyu) {2018.10.25} (¥6.980)
49./27. [PS4] PlayStation VR Worlds |PlayStation VR| # <ETC> (Sony Interactive Entertainment) {2016.10.13} (¥4.900)
50./00. [NSW] Sumikko Gurashi: Sumikko Park e Youkoso <ETC> (Nippon Columbia) {2017.12.07} (¥5.800)