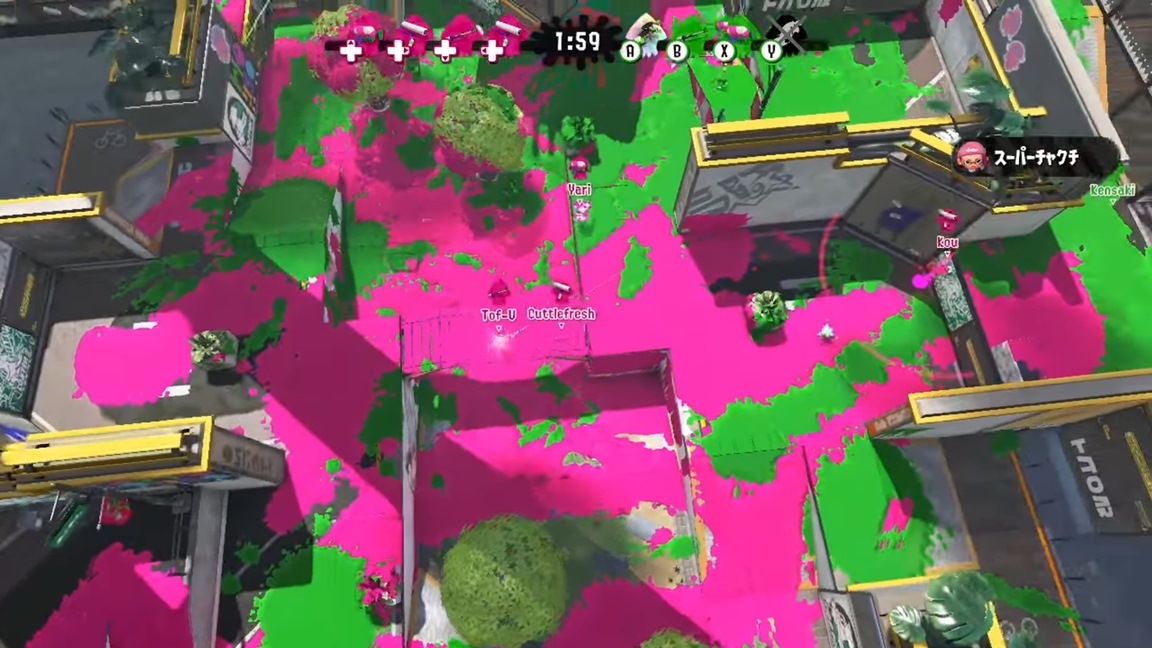 Nintendo introduced Splatoon 2's new Private Battle Spectator View last night. Since then, a video has been published showing the feature in-depth. See it below.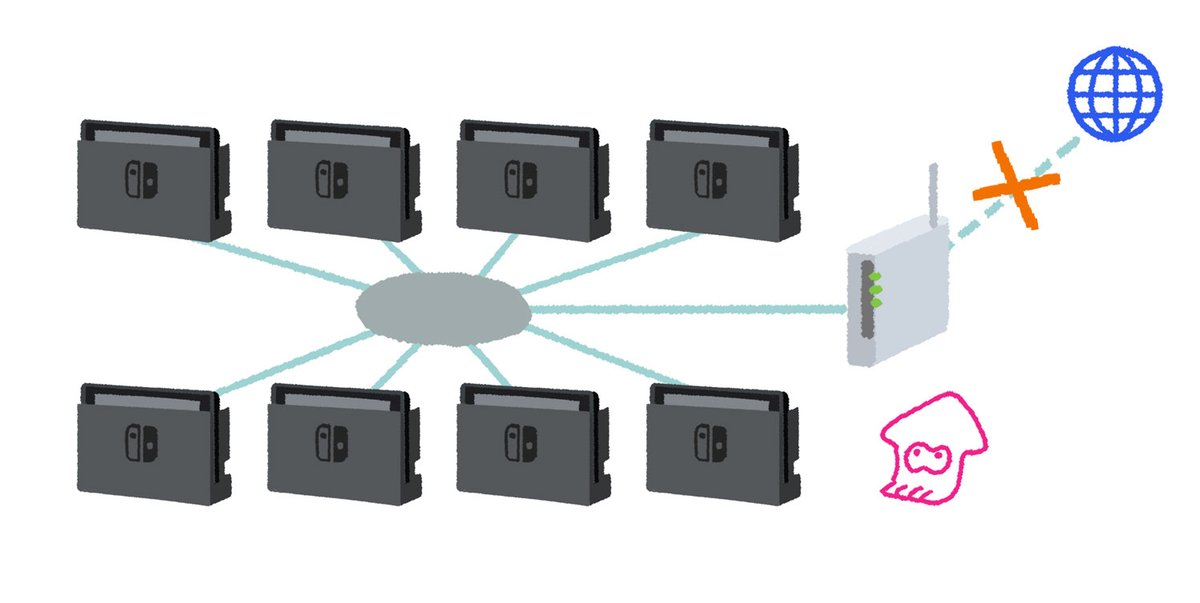 It's already known that in Splatoon 2, up to eight Switch systems can be connected through local wireless. But on the series' Tumblr page, Nintendo spoke about another secret LAN Play feature. This can be used to connect eight docked systems using a wired LAN setup. In doing so, you can participate in local Private Battle tournaments without connecting to the internet.
Nintendo adds:
"If you're willing to put in the work to set up LAN Play, you can also use the Private Battle Spectator View feature by hooking up two additional Nintendo Switch systems. Local wireless play is perfect for your regular gaming get-togethers, but LAN Play is where it's at when you want to organize a serious tournament event with your fellow players."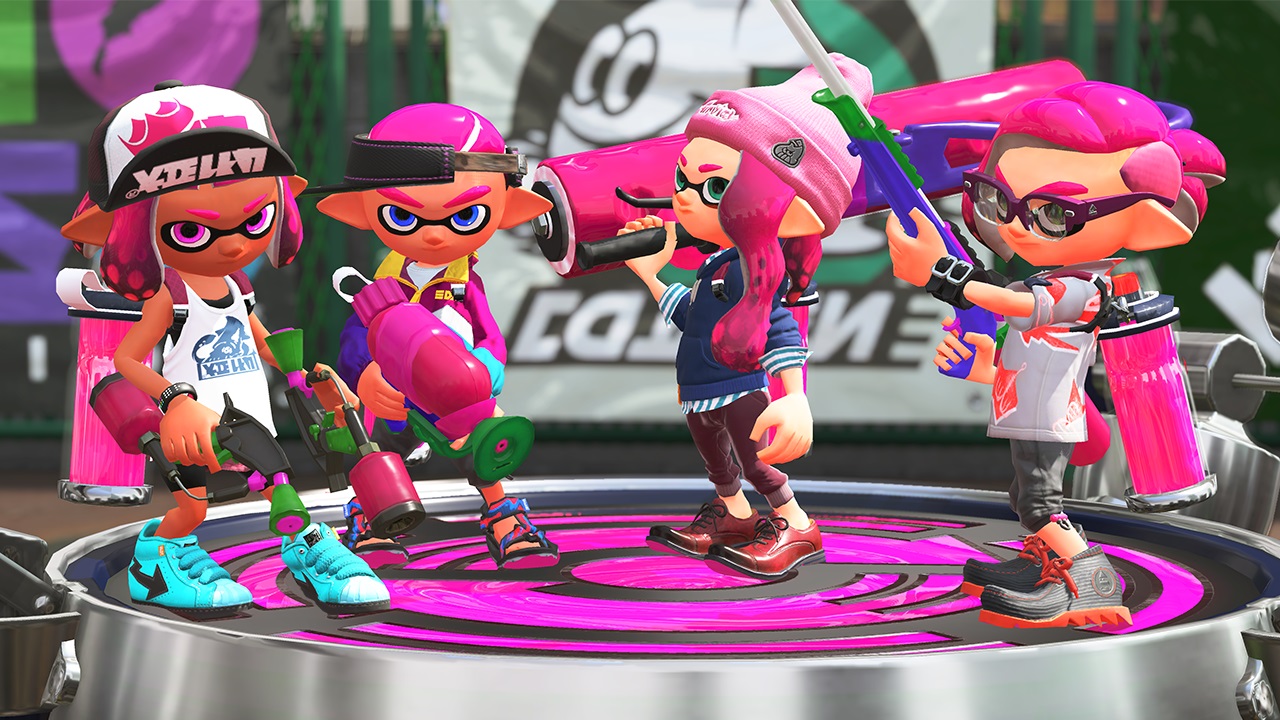 Update: Here's the news from Nintendo of America:
Exciting news for #Splatoon2 fans! Private Battle Spectator View is a new feature allowing up to 2 non-players to spectate a Private Battle. pic.twitter.com/4exL7trO1x

— Nintendo of America (@NintendoAmerica) February 11, 2017
---
Original: Nintendo just shared an important piece of news about Splatoon 2 on the series' official Twitter page.
Splatoon 2 has a "Private Battle Spectator View", or basically a spectator mode. Other than the first eight participants who are playing, the ninth and tenth players can join as cameramen to view the battle. They can switch between bird's-eye view and other players' third-person views.
Two people can act as cameramen. If they wanted to, they could live stream using the special mode view, and could be broadcasters or commentators like a baseball game or Splatoon Koshien tournament. You also can show the turf map, so you can switch between each cameraman's role, like one cameraman showing each player's view while the other shows the map to determine how the battle is going.
Here's a brief look at the functionality:
????????2??????????????????????????
??????????????????8??????9???10????????????????????????????????
????????????????????????????????? pic.twitter.com/DBvjLm6BAh

— Splatoon????????? (@SplatoonJP) February 11, 2017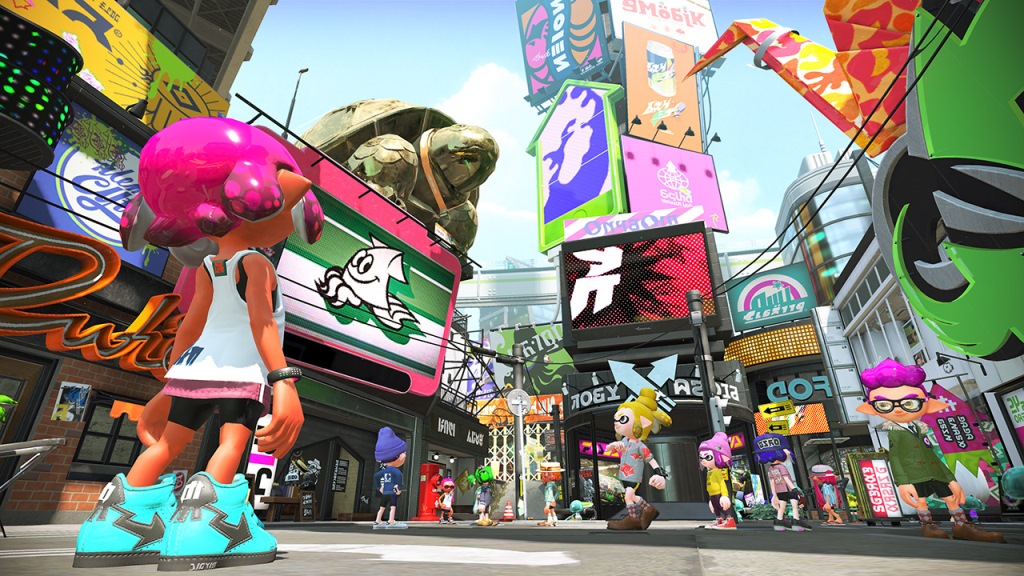 Japanese website 4Gamer put up a new interview with Splatoon 2 producer Hisashi Nogami today. Nogami touched on a variety of topics, including the setting, weapons / stages, gear, single-player campaign, amiibo, online, and quite a bit more.
We now have a pretty in-depth summary of what Nogami shared. Continue on below for our translation.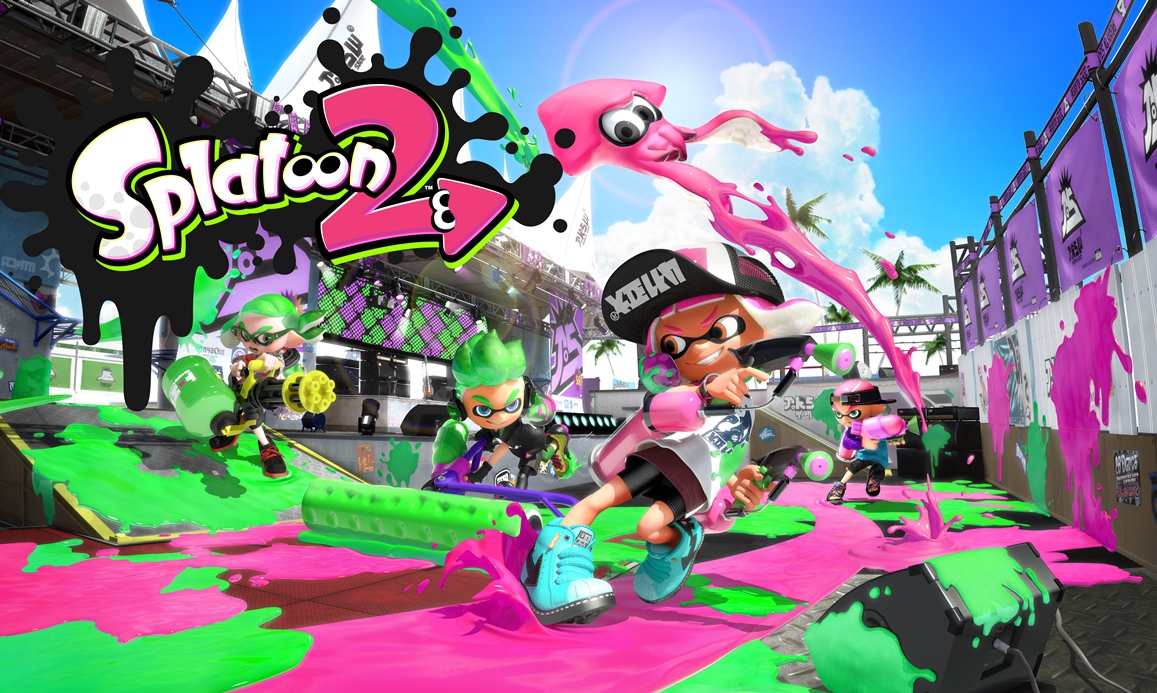 Nintendo has followed up on the Splatoon 2 online details we heard earlier today with an official English translation. The overview covers meeting up with friends as well as voice chat.
Here's the full rundown:
"We've received a report that Splatoon 2 will be compatible with an upcoming app for smart devices that enhances online play. This app will link with the game and allow you to set a play appointment with your friends and teammates invited through your social media accounts. It also lets you match up with them directly in the game and voice chat with them too.

For example, during a Private Battle, you can voice chat with all of the connected friends when you divide into teams, but once teams are set, voice chat is switched to communication only between teammates in the same team. Also, you cannot communicate with random Inklings you don't know."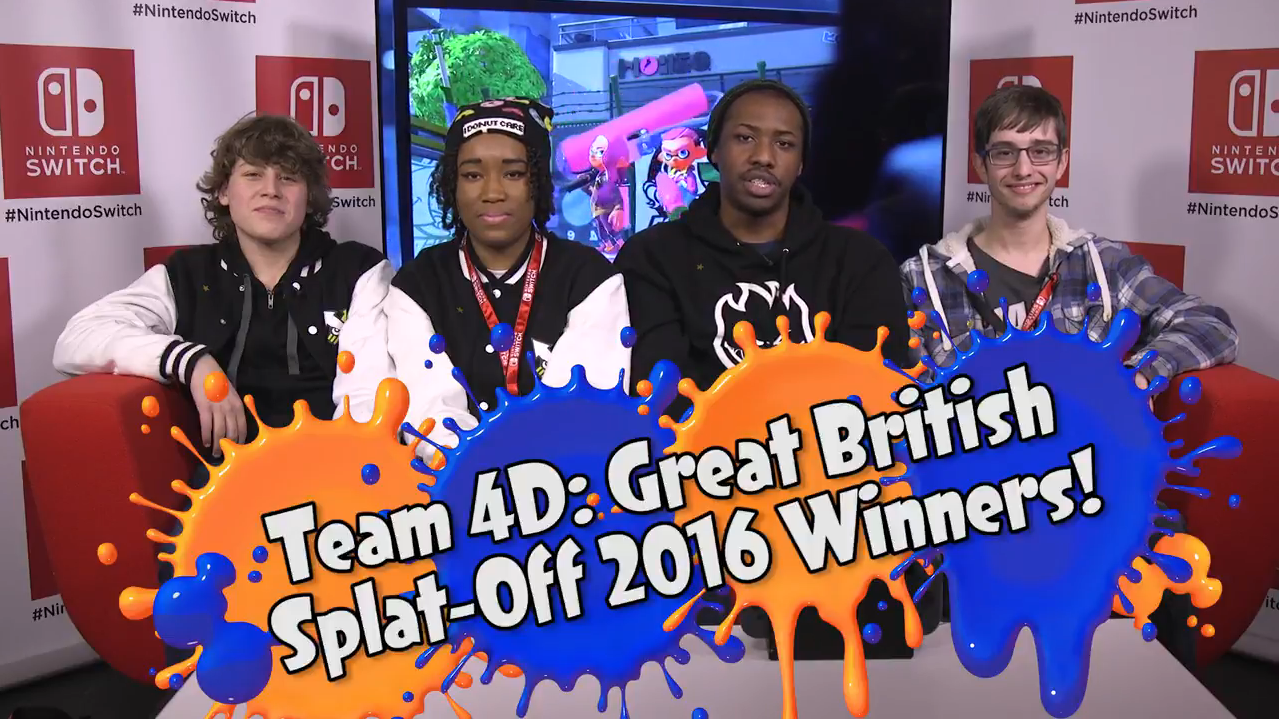 Keeping with their focus on Splatoon 2 as a competitive game, Nintendo UK has shared a video of competitive Splatoon players sharing their thoughts on the upcoming sequel. The members of Team 4D won the Great British Splat Off last summer, and they are eager to give their thoughts on the Switch's handheld mode, viability of the Splat Roller, the new Special weapons, thoughts on the Pro Controller, and more. Check it out below: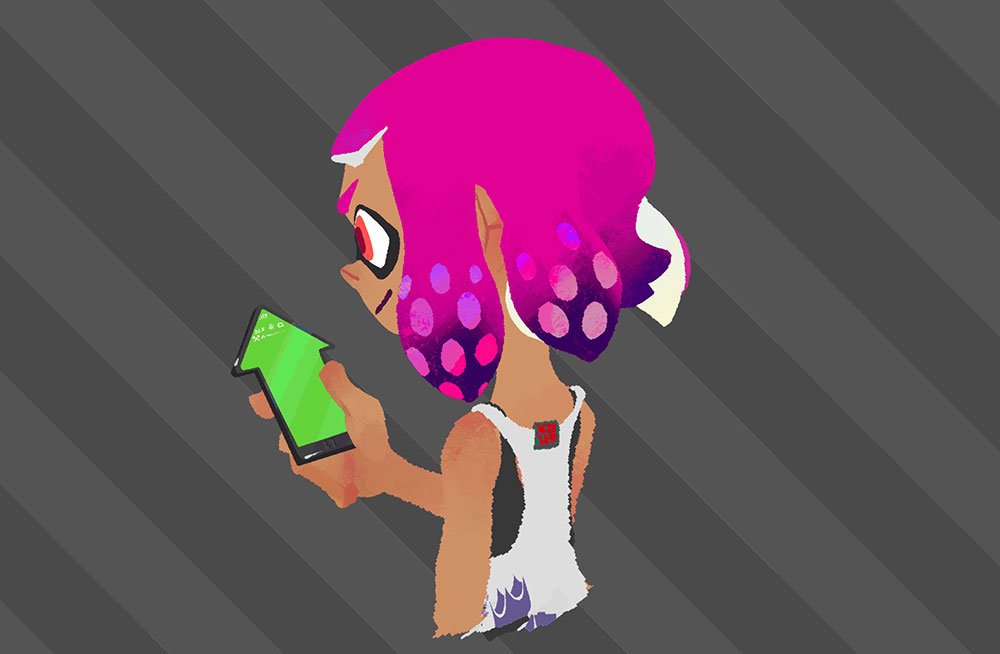 New details about Splatoon 2's online functionality were shared on the game's Japanese Twitter page today.
The app features online lobbies and voice chat, and works with actual game. You can rendezvous with friends (on your friends list), or friends invited via social media, and you all can directory dive into a game and communicate with voice chat.
This is a general explanation about the app and not limited to Splatoon 2. If you set up a lobby with your friend on the app, it seems as though the game automatically does the matchmaking and you start the fight, race, etc.
For Splatoon 2 private matches, you can communicate with voice chat with everyone before choosing team. After that, you only be able to communicate with your allies. Meanwhile, you can't speak with strangers.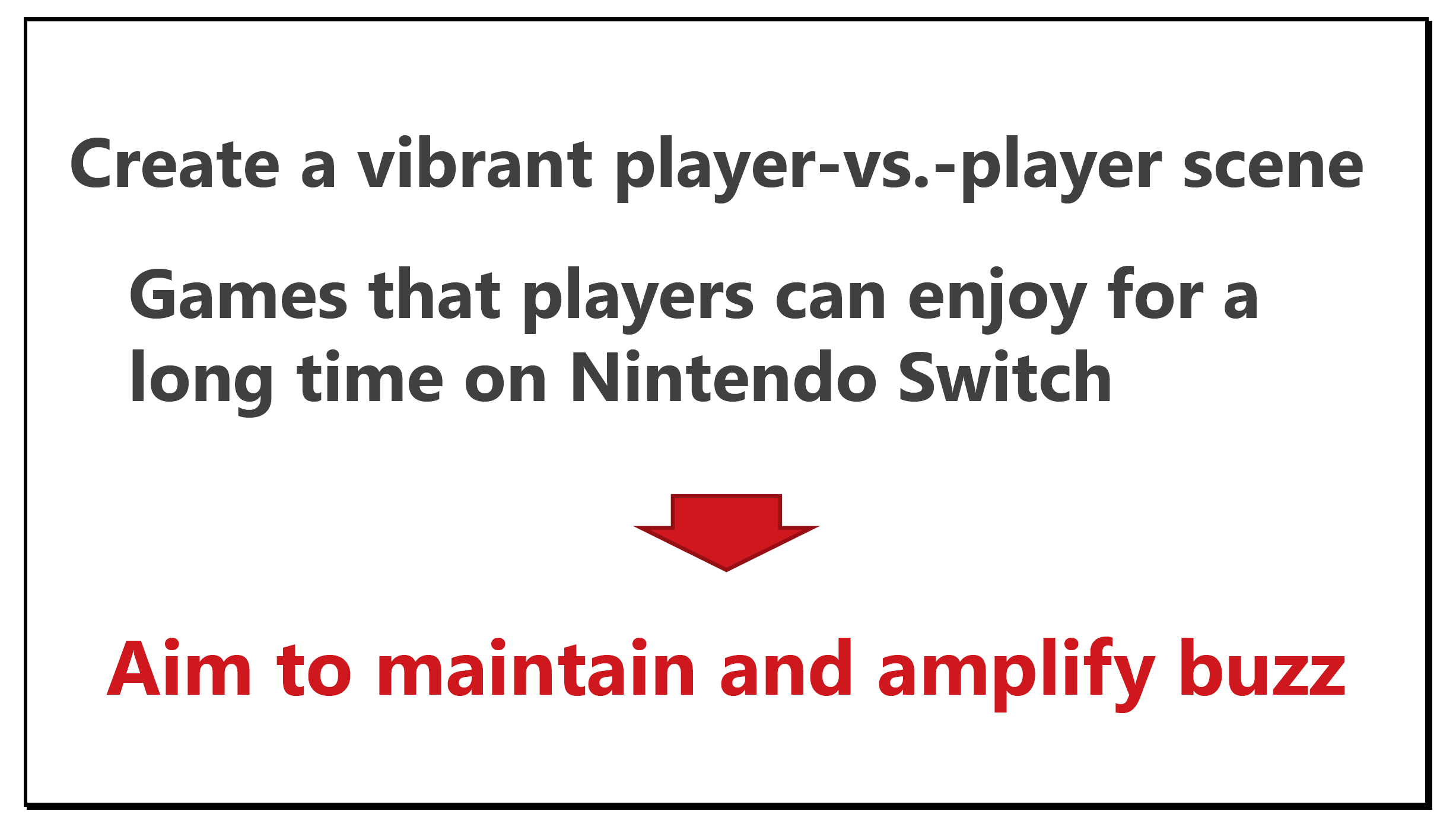 This information comes from Nintendo president Tatsumi Kimishima…
Splatoon 2 in particular will offer voice chat, a much-requested feature from our overseas fans, using smart-devices and the ability to bring eight Nintendo Switch systems together for eight-person local multiplayer. In this way, we are working to create titles and environments to invigorate the competitive gaming scene so that a wider demographic of customers can enjoy, talk about, and continue playing the Nintendo Switch.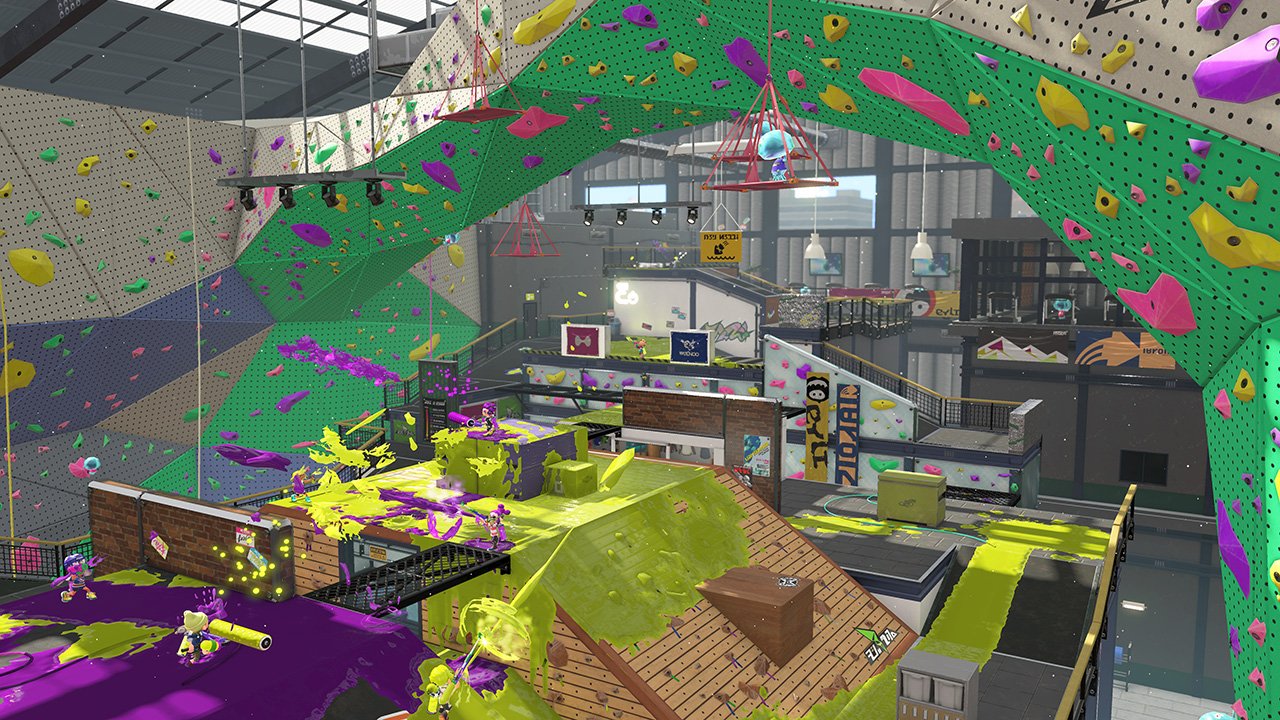 The Japanese Twitter account for Splatoon has posted a handful of screenshots from Splatoon 2 which show off one of the new maps. Called "Barnacles Sports Club" in Japanese (surely the official English name will be pun-tastic), this map was briefly seen in the Splatoon 2 trailer shown at the Switch presentation two weeks ago. As the name implies, it's sort of a sports club / gym with climbing areas, a pool, fitness equipment and so on. It seems like the spawn point for each teams will be the highest points of the map, with slopes leading down to the central area.
Source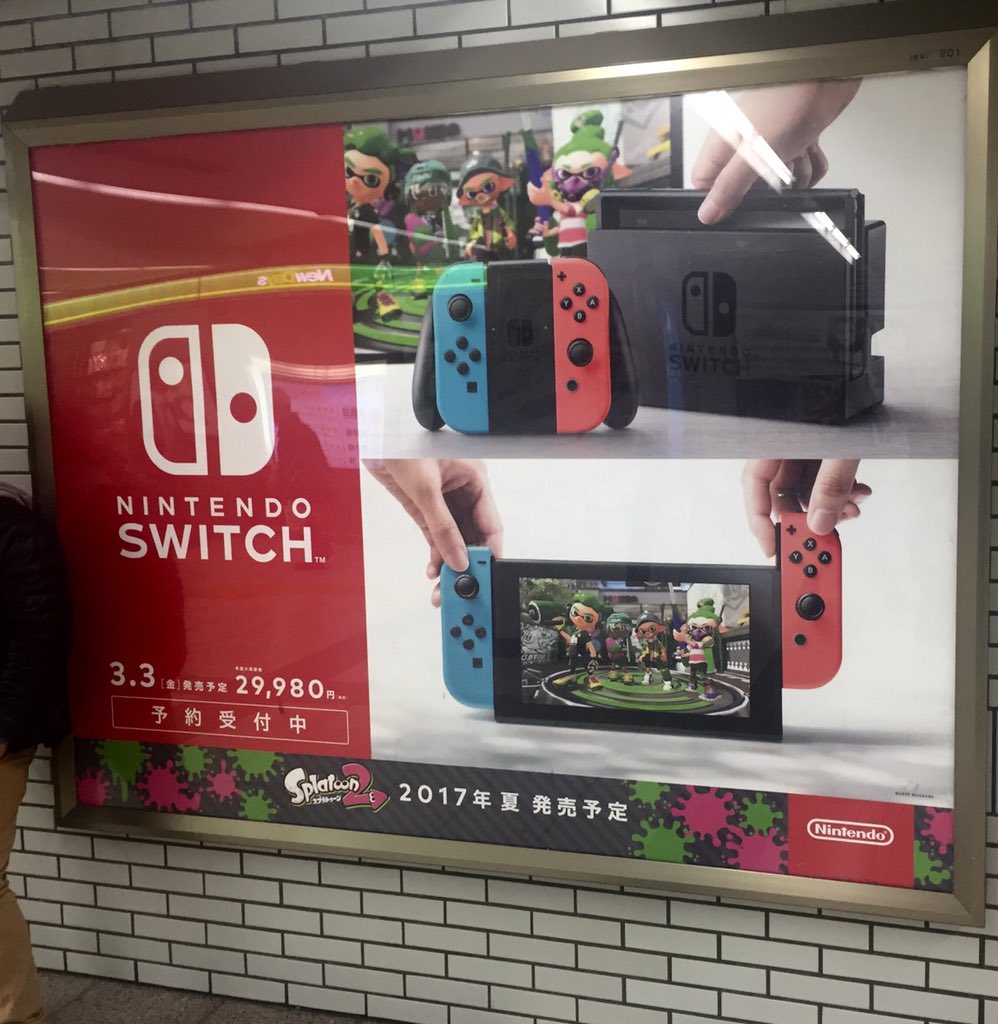 The above Switch ad was seen in one of Tokyo's subways. Despite the game not being a launch title, Splatoon 2 is the hightlight. Thanks to eigotaku for the picture!