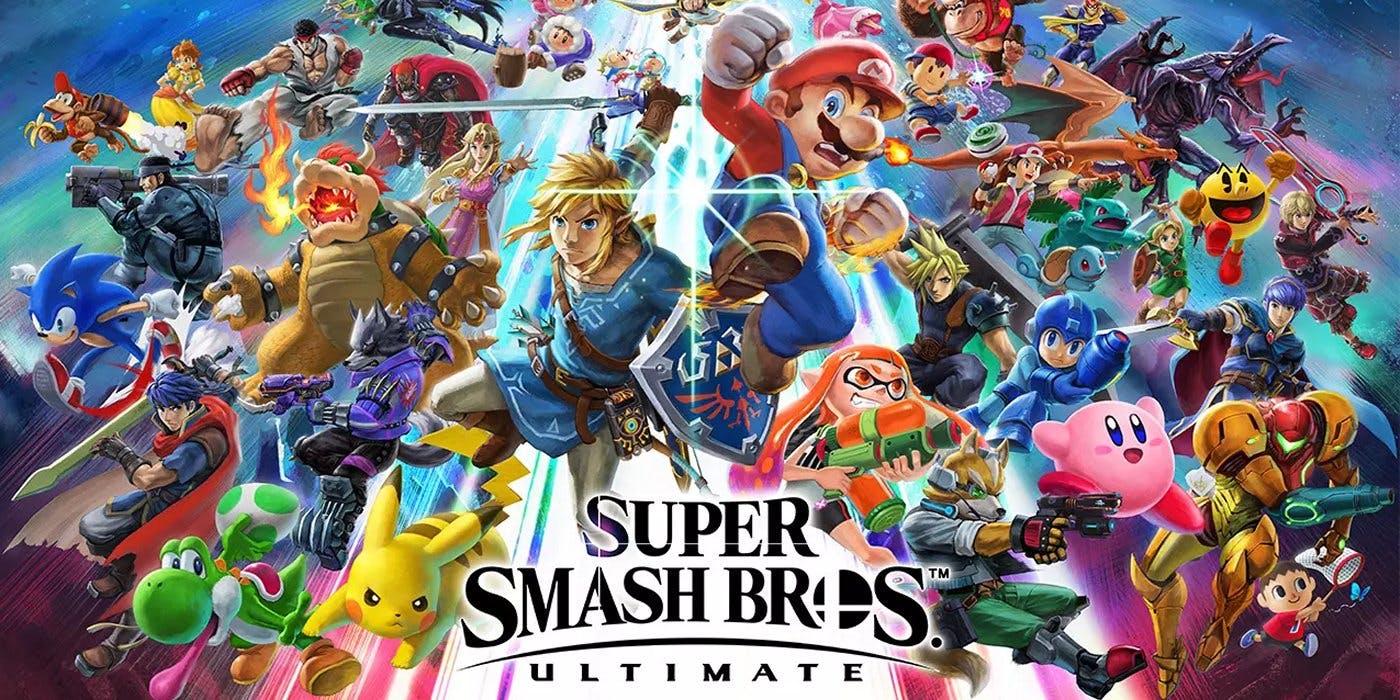 As part of Bandai Namco's developer talks at CEDEC, we had heard that Super Smash Bros. Ultimate initially weighed in at roughly 60GB before it was ultimately compressed to about 15GB. We now have a better understanding of what took up that space.
Here's a rundown of the initial size, development size, and final size as well as what took up that data: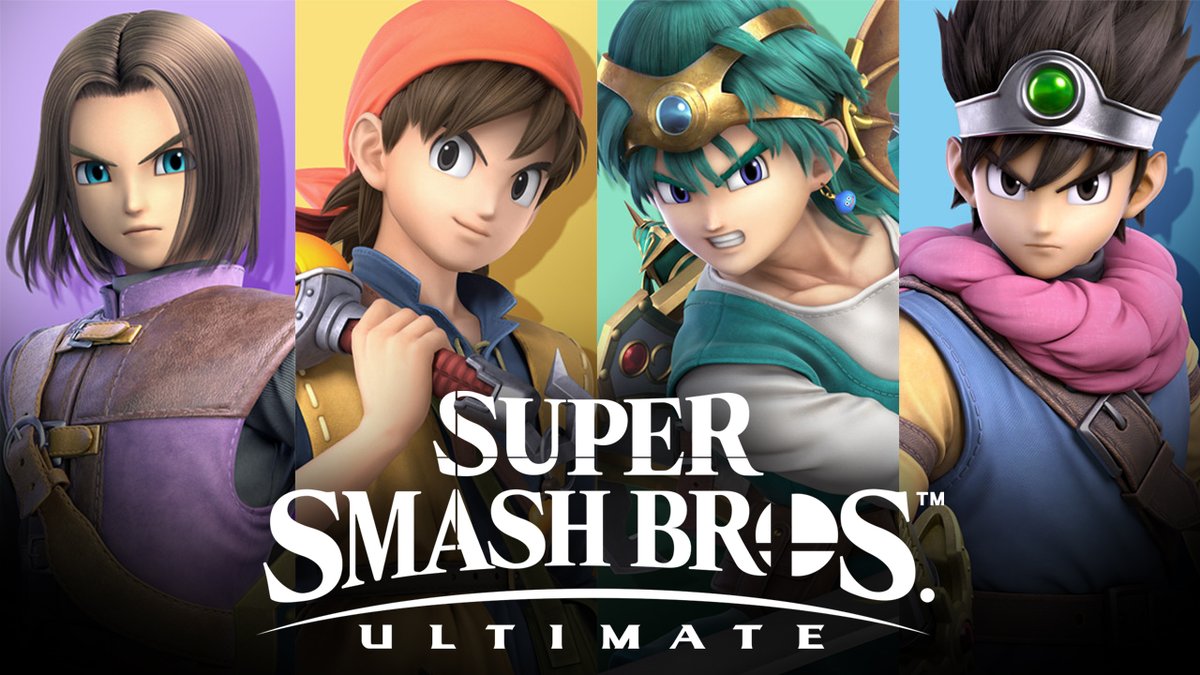 Ever since Hero made his debut in Super Smash Bros. Ultimate, his inclusion in tournaments has been a strong point of contention. Some feel that his moveset is too random, leaving victories and defeats more in the hands of luck rather than skill. Because of this, some tournaments have started banning the character from inclusion.
Nintendo France has now made an interesting move of its own. For the Super Smash Bros. Ultimate European Team Cup 2019, participants will be unable to use Hero. Interestingly, this also applies to every DLC character released after September 23, so the decision appears to affect future events as well.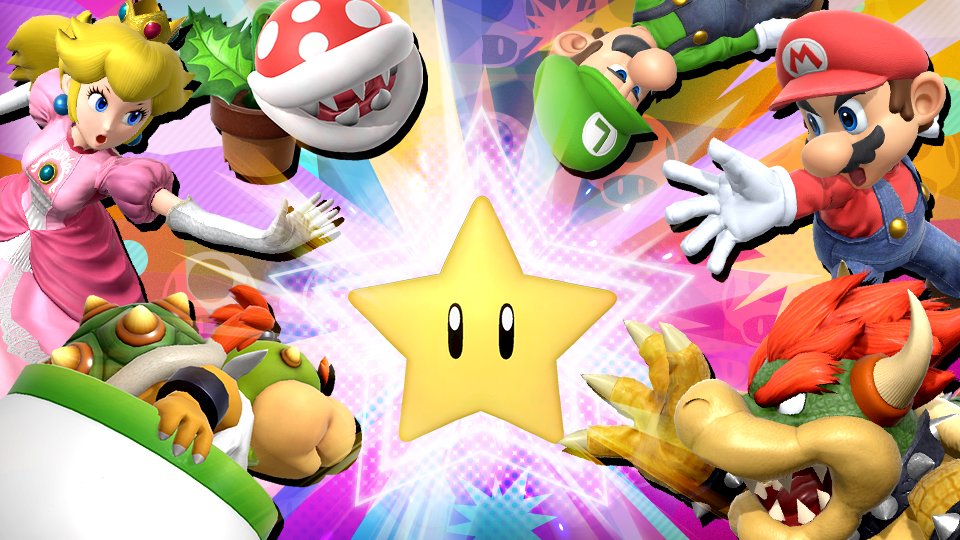 Nintendo is gearing up for a new Super Smash Bros. Ultimate tournament event. This time around, the theme is all about Mario. Fighters and stages will be limited to that franchise.
The tournament kicks off on September 20, lasting for three days. Pile up wins to increase the quality of spirits you receive.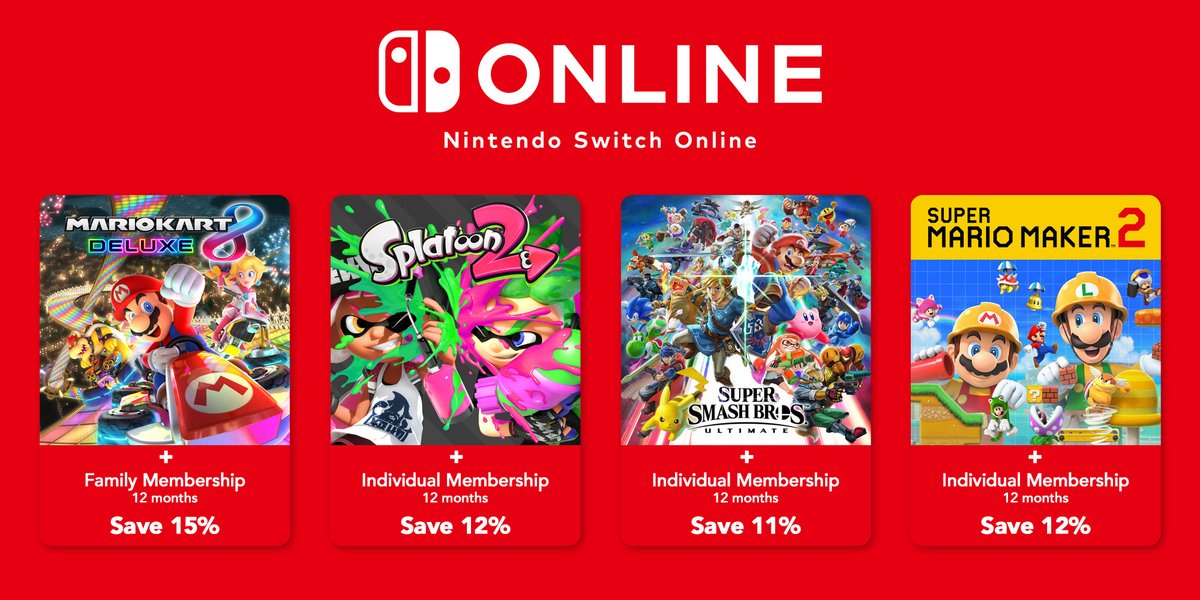 Nintendo has revealed some new purchasing options for Nintendo Switch Online memberships in Europe. Four first-party games that have a big online multiplayer component can be bought in a bundle with a 12-month Nintendo Switch Online membership; these bundles are slightly cheaper than buying the game and the NSO membership separately. These four bundles are currently available:
Mario Kart 8 Deluxe + 12-month Family Membership: 15% off
Splatoon 2 + 12-month Individual Membership: 12% off
Super Smash Bros. Ultimate + 12-month Individual Membership: 11% off
Super Mario Maker 2 + 12-month Individual Membership: 12% off
This offer is currently only available in Europe. We will keep you updated should Nintendo announce it for other regions.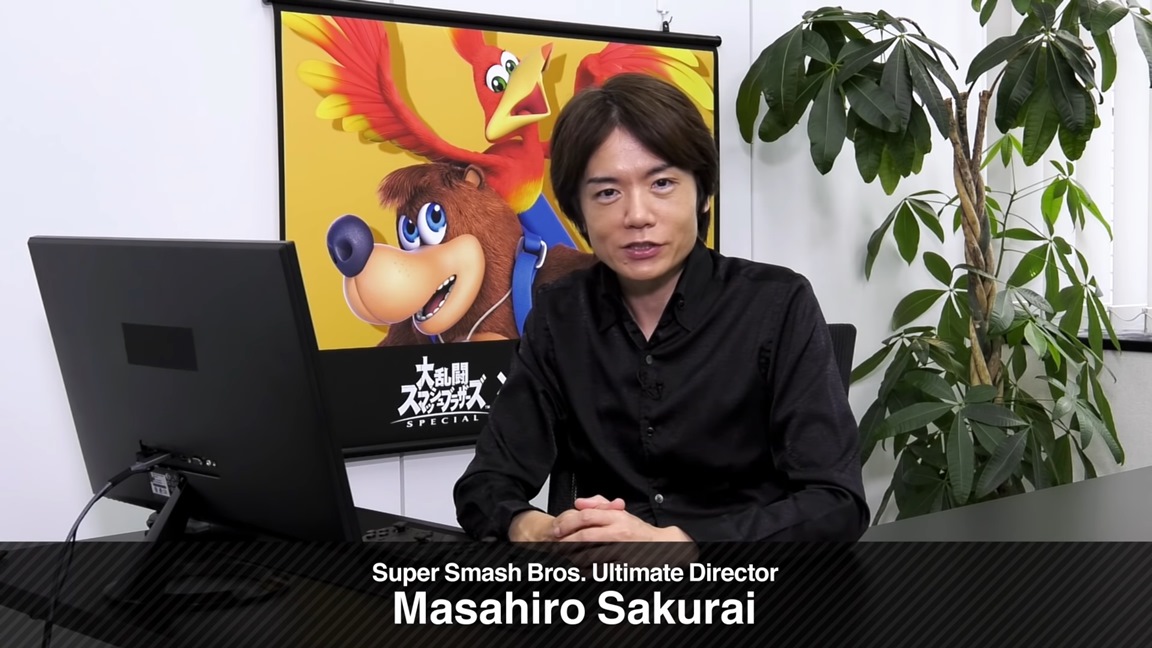 September has been a big month for Super Smash Bros. Ultimate. Banjo-Kazooie was added to the game, Terry Bogard from Fatal Fury was revealed, and it was announced that even more DLC characters are on the way.
Masahiro Sakurai discussed the major news in his latest Famitsu column, which we now have a full translation of. The Smash Bros. director commented on plans for even more DLC fighters (including that Nintendo again makes the decision on who should be implemented), not taking any big breaks, and wanting to push records as a massive fighter with many collaborations.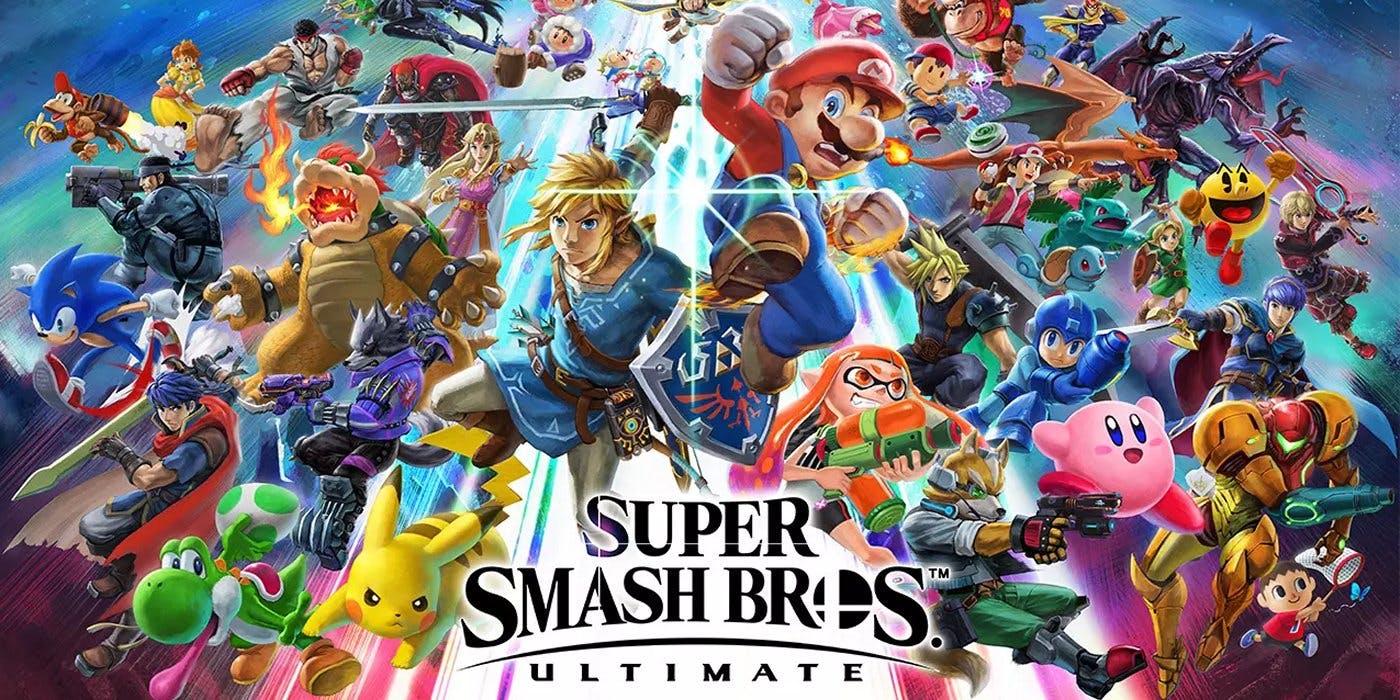 The annual Japan Game Awards were held at the Tokyo Game Show today. Super Smash Bros. Ultimate took home several wins, including the esteemed Grand Award.
As for other products represented, Nintendo Labo won for "Special Prize". Dragon Quest Builders 2 was included in the "Award for Excellence" category.
Below are the full results: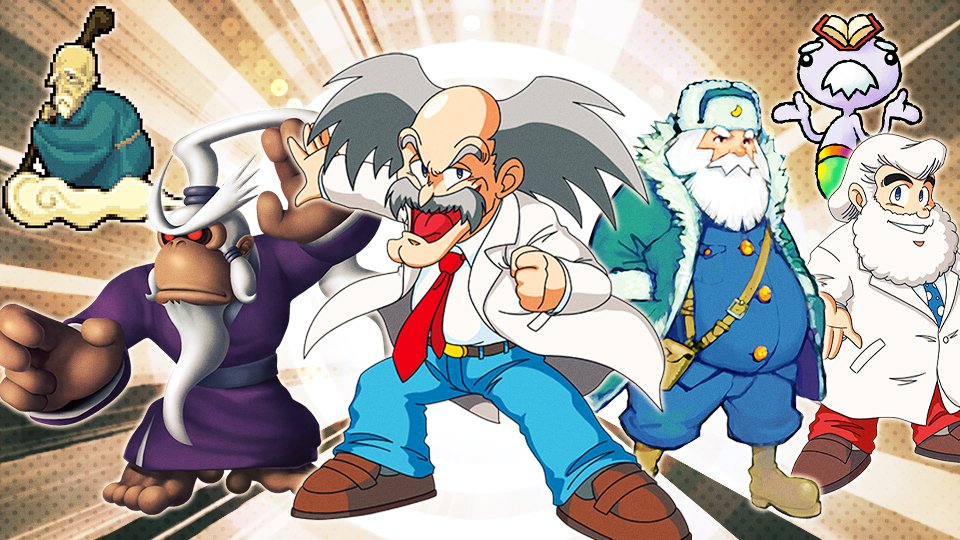 Nintendo has announced the latest Smash Bros. Ultimate Spirit Board event. This week, the theme is "Comes With Age!" in which characters "a few more years under their belt" will be appearing. Take them down to earn more Snacks.
The latest Smash Bros. Ultimate Spirit Board event should kick off on September 13. Like past events, look for it to last a few days.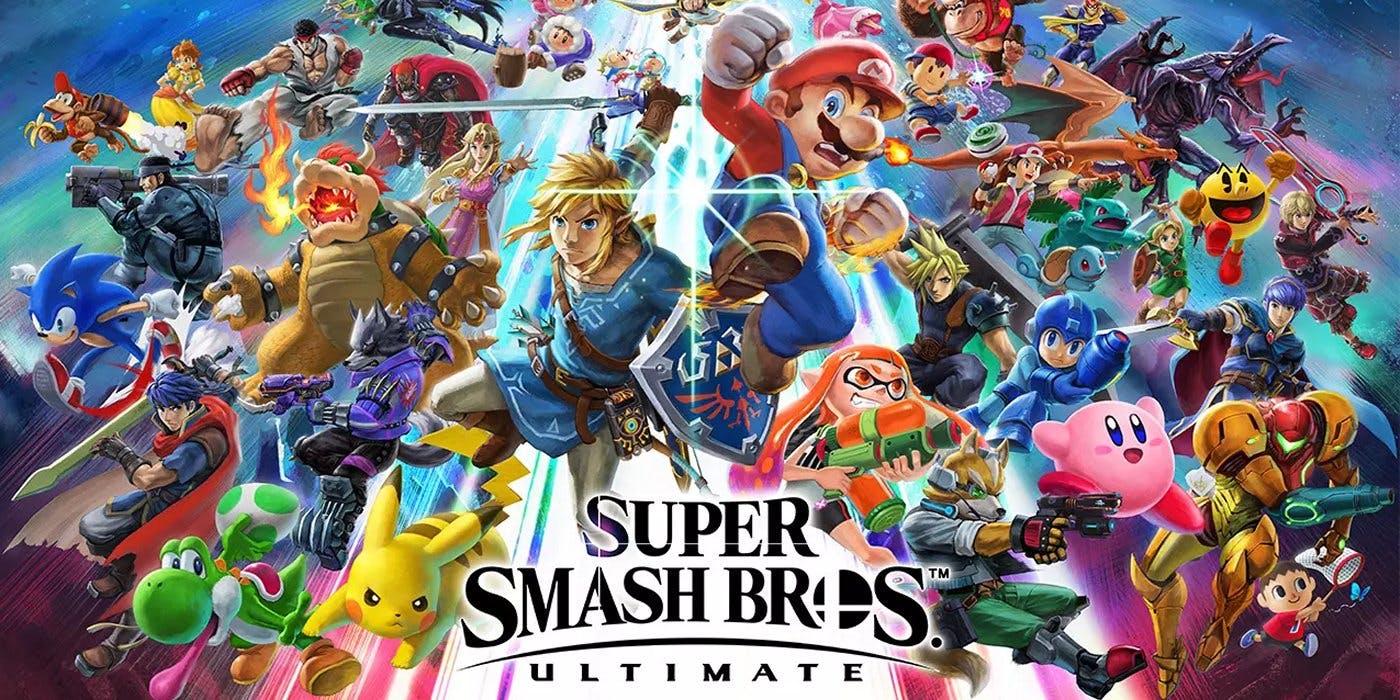 4Gamer and Famitsu have published new reports on talks Bandai Namco delivered at CEDEC 2019 this past week. Talks during the events involved the art and graphical style, how they kept the file size low, and more.
Here's the full roundup, courtesy of Siliconera: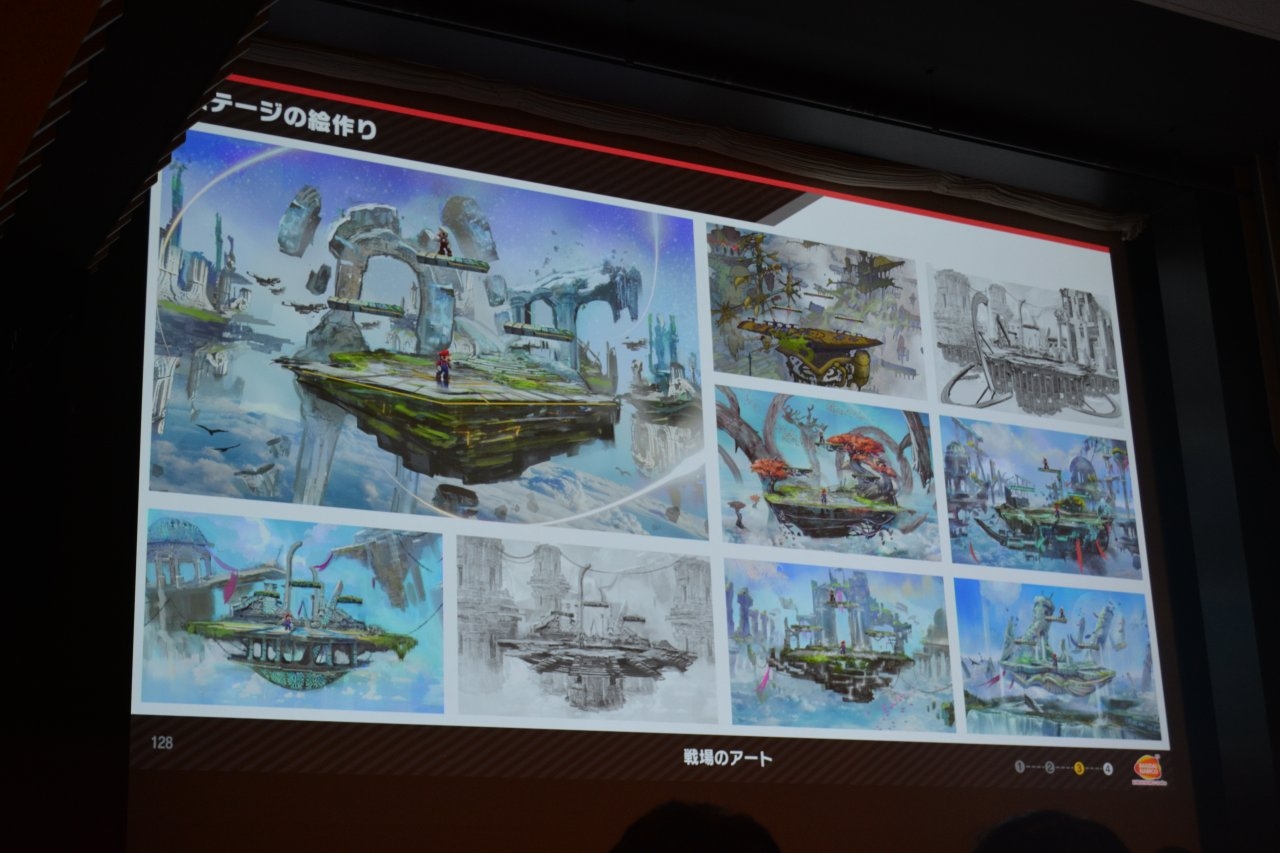 At CEDEC 2019 this week, a few staffers at Bandai Namco stopped by to deliver a talk about Super Smash Bros. Ultimate. Much of it was naturally focused on the game's development, but some concept art was also shared for the Battlefield stage.
Japanese website 4Gamer snapped a couple of photos from the event showing off the concept art. We have both attached to this post.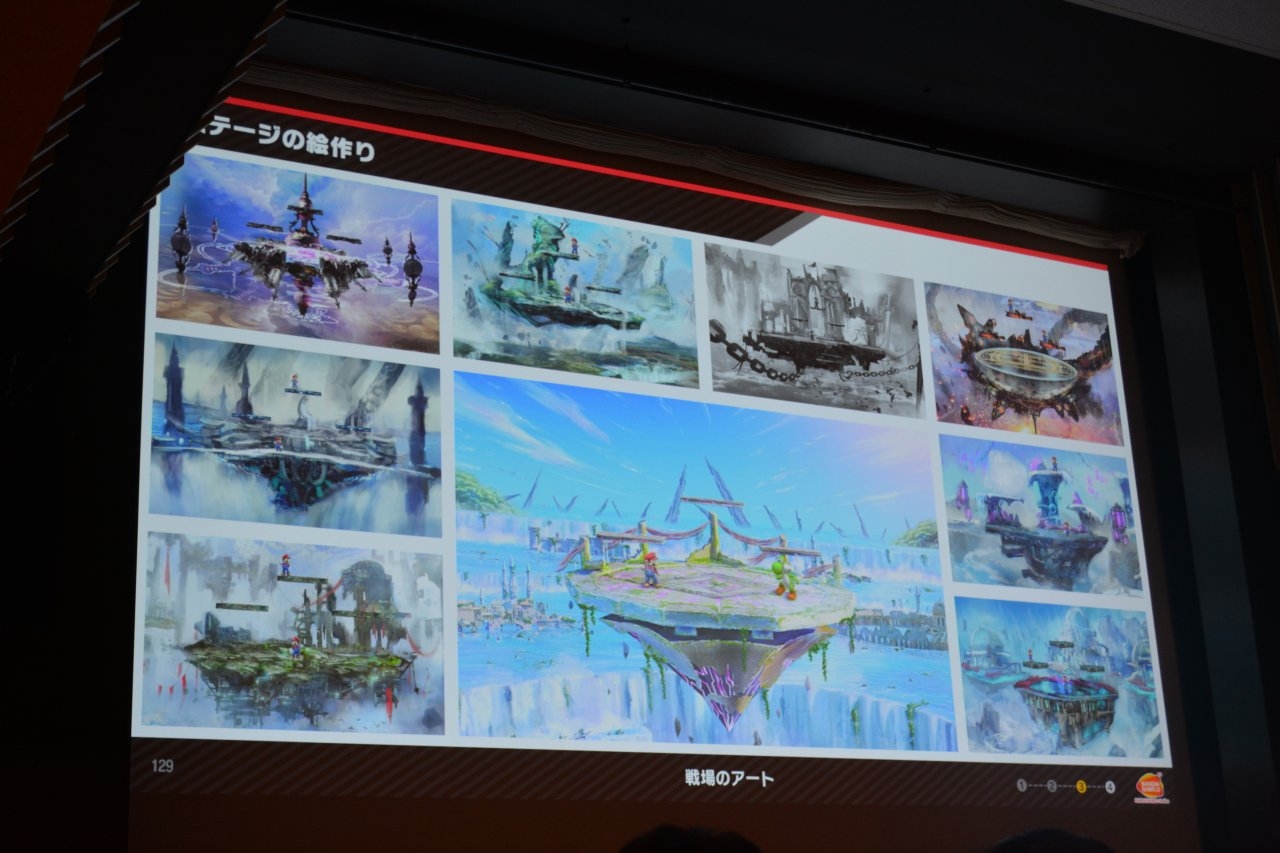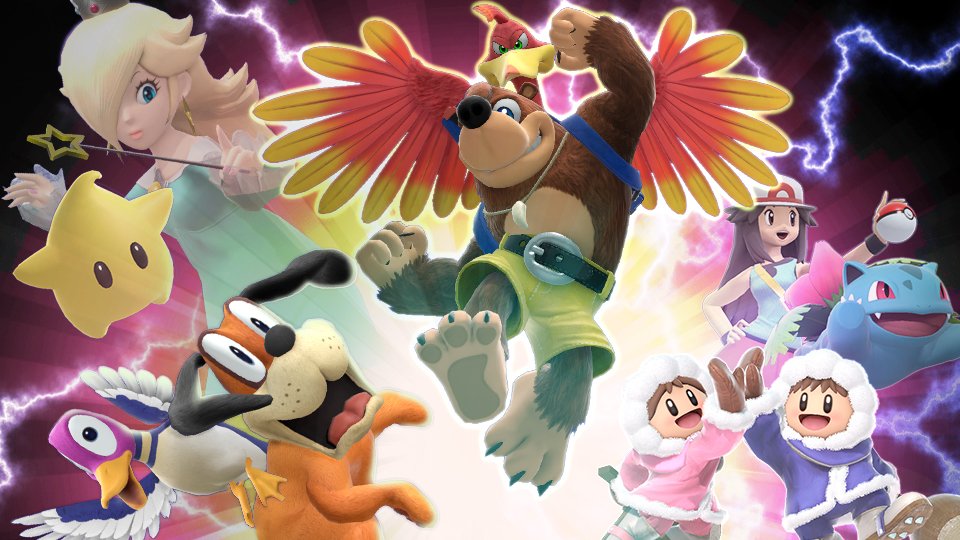 "The Ultimate Partnership" has been announced as the latest tourney for Super Smash Bros. Ultimate. This time around, fighters who work as a group will be featured. Progress further into the tourney to receive better spirits.
The new Smash Bros. tourney goes live on September 6. It will last for three days.