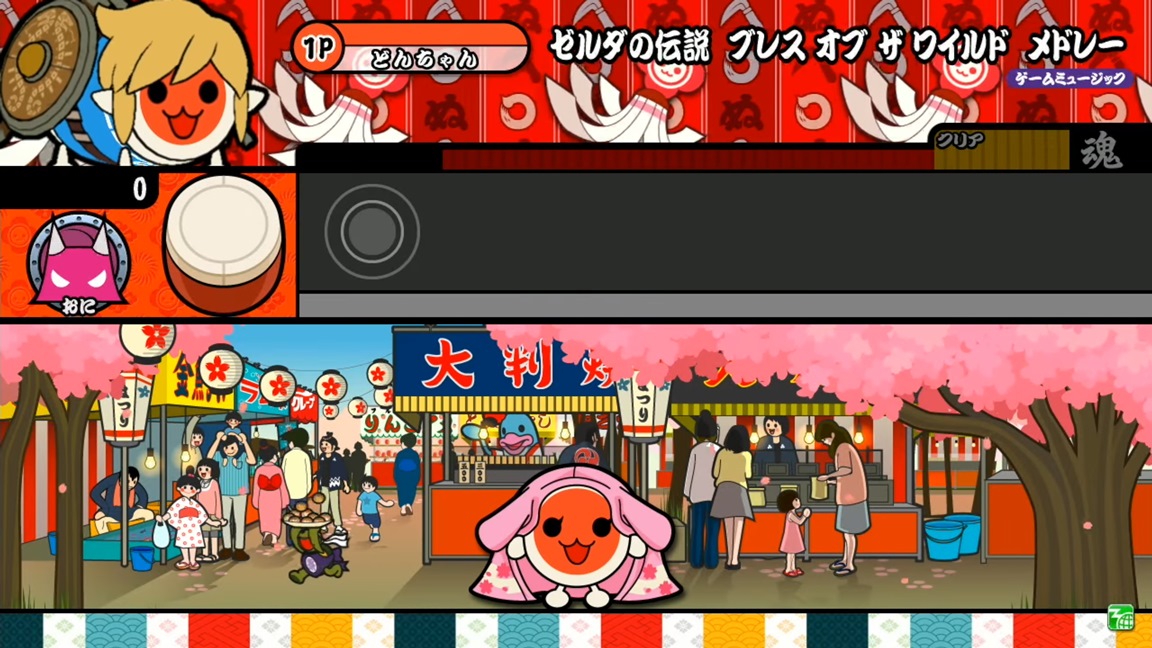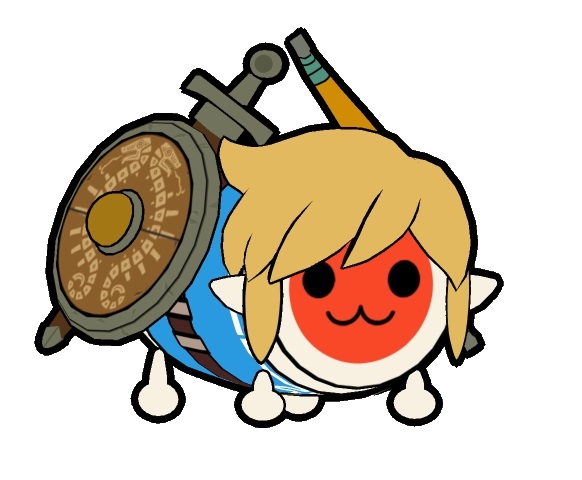 The arcade game Taiko no Tatsujin: Yellow Version was updated with a Splatoon song last month. Next week, it will be receiving even more Nintendo content.
Bandai Namco announced today that a Zelda: Breath of the Wild Medley and Meta Knight's Revenge Medley are being added. Those who use a Bana Passport Card can also earn special Link and Kirby costumes.
All of this content is planned for April 26. Various images are posted below.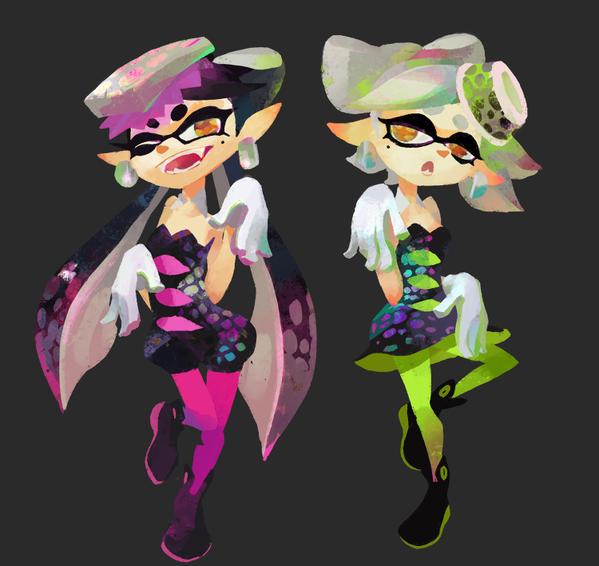 Taiko no Tatsujin has regularly appeared on dedicated game systems, but it also has various versions in arcades. Yesterday, the new Taiko no Tatsujin: Yellow Version was released in Japan, and it even features a song from Splatoon – specifically Calamari Inkantation from the Squid Sisters.
Here's a look: