Touken Ranbu Warriors trailer introduces Tomoegata Naginata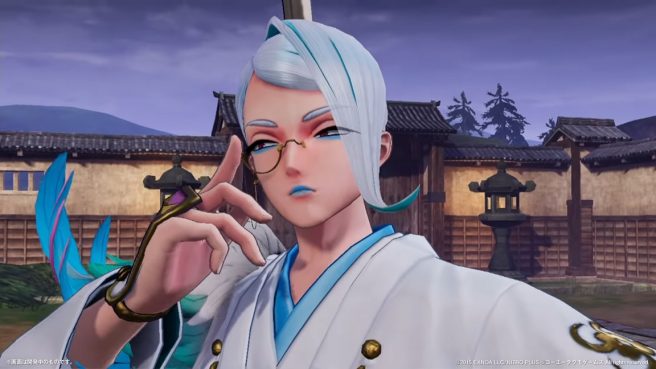 Touken Ranbu Warriors has received its latest character trailer from DMM Games, Nitroplus, Omega Force, and Ruby Party that shows off Tomoegata Naginata. Hirofumi Nojima is behind the character's voice in the game.
Over on the game's official site, Koei Tecmo offers up a bit of background information on Tomoegata. We've included his bio below.
A naginata (long bladed pole weapon) with a wide body and a large curve at its tip, and also used for ceremonial purposes. It is a collection of comma-shaped designs (tomoegata), without an inscription or anecdote. He identifies more as a divine being and less as a human. He is overprotective of his master, always standing by and taking care of the saniwa so they are always in the spotlight.

In this game, he is assigned to the Third Team.
Take a look at today's new trailer for Touken Ranbu Warriors highlighting Tomoegata Naginata below.
Touken Ranbu Warriors is slated for a February 17, 2022 release on Switch in Japan. North America and Europe will then be seeing the game on May 24, 2022.
If you're interested in watching previous trailers for the game, we've got ones for Sengo Muramasa here, Kasen Kanesada here, Omokage here, and Ichigo Hitofuri here.
Leave a Reply