Touken Ranbu Warriors trailer introduces Tsurumaru Kuninaga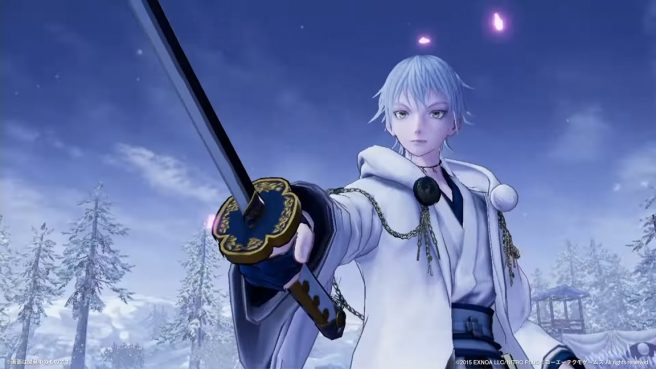 DMM Games, Nitroplus, Omega Force, and Ruby Party shared the latest character trailer for Touken Ranbu Warriors today that highlights Tsurumaru Kuninaga. Soma Saito voices the character in the game.
Thanks to the official site, we have some background information on Tsurumaru straight from Koei Tecmo. Read the character's bio below.
A tachi (long sword) featuring a white robe reminiscent of a crane, crafted by Gojo Kuninaga, a swordsmith in the Heian Era. Despite his graceful appearance, he has a witty and whimsical personality. As he believes that "life needs surprises so that the heart does not die first," he often surprises his friends. However, he has never forgotten to fight.

In this game, he is the leader of the Fourth Team and leads the Touken Danshi of the same unit.
You can watch the new trailer for Touken Ranbu Warriors featuring Tsurumaru Kuninaga below.
Touken Ranbu Warriors is due out for Switch on February 17, 2022 in Japan. We'll then be seeing the game in both North America and Europe on May 24.
We've been posting a bunch of other character trailers for Touken Ranbu Warriors. You can view ones for Sengo Muramasa here, Kasen Kanesada here, Omokage here, Ichigo Hitofuri here, and Tomoegata Naginata here.
Leave a Reply