World of Goo, Little Inferno, Human Resource Machine coming to Switch at launch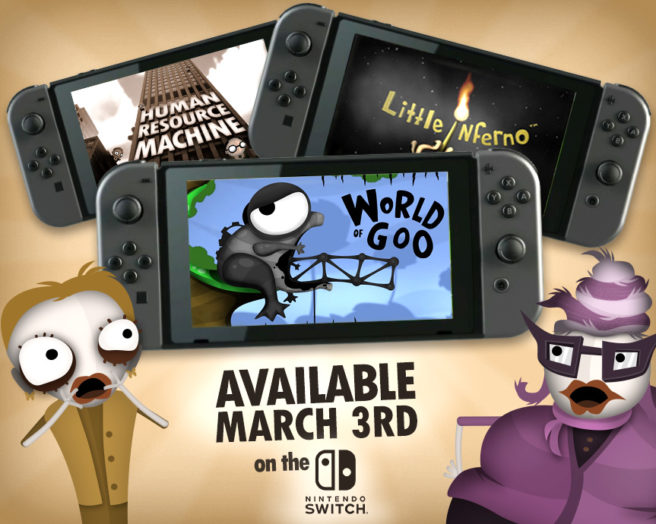 Three more games are heading to Switch for the console's launch. World of Goo, Little Inferno, and Human Resource Machine will all be out on March 3.
World of Goo previously ended up on Wii, while Little Inferno and Human Resource Machine were originally made for Wii U. New to the Switch versions is a Soundtrack Mode. Here, "players can explore Kyle Gabler's wonderfully bizarre music in this special mode".
For those who haven't heard about these titles previously, here's a look at each one:
Leave a Reply