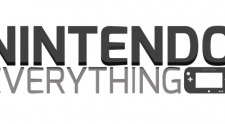 1 week ago
By
Brian
(
@NE_Brian
)
16 Comments
I do not sleep much. That's probably why I'm tired all of the time! Much of my day is dedicated to ensuring that we're totally up-to-date with news. But during those few hours when I hit the hay, there are a couple of folks to fill in for me. Jon joined us about a year ago and has typically posted a bunch of news Monday through Friday for a few hours. Kira fills in a bit later in the early morning. That's how things have been on the site for awhile, but the situation is changing starting next week.
Due to the way Jon's personal schedule has worked out, he's unable to carry on with posting news from this point on. He'll still be with us contributing features and other content, and we're going to go over some possibilities in the near future. In terms of news though, which is the most important aspect of the site, I'm happy to say that we've found someone to take over Jon's role – and you may have seen some of his work already.
Join me in welcoming LyonHart, everyone! LyonHart – or Dennis – actually started earlier this week, as he's been tag-teaming the night shift with Jon while Kira has been on vacation over the past few days. Kira will be back next week, and that's when LyonHeart is taking over Jon's shift permanently. Kira is remaining on board with her regular shift.
I'm extremely grateful for Jon and Kira's efforts over the past several months. Both of them have been instrumental in keeping the news cycle going all day long on Nintendo Everything! LyonHart is now up to the task of handling news, and I'm very confident in his abilities. Say hello if you have a moment. I'm sure he'll appreciate it!