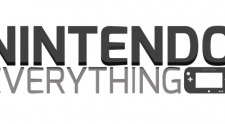 2 weeks ago
By
Brian
(
@NE_Brian
)
13 Comments
Bumping this to the top! For those who are seeing annoying/redirecting ads on mobile, if possible, please send us screenshot of the ad(s) in question (preferably via email), and/or link to URLs where the redirects go. It'll assist us in getting to the bottom of things. Thanks!
---
Our mobile site has been up for a short time now. For the most part, people seem pleased with it, but there are definitely a few things that need to be addressed. We've been looking at all feedback and will improve the mobile site as soon as possible.
There seem to be two points in particular that we need to tackle. First, there are those who want an option to visit the site normally on Wii U. The second is that some type of ads are causing the page to not appear properly. There are some smaller things we hope to tackle like the display of the page for iPads in landscape mode, and adding a favicon.
Have any of you experienced any other issues? Is there anything else you'd like to see on the mobile site? Let us know in the comments or via email.
On a slightly related note, I'm curious about how everyone feels about our ad situation at present – particularly on the mobile site. I've heard about a couple of issues pertaining to ads that shouldn't be appearing, and others that are causing redirects. I'm wondering if these are isolated issues or part of a larger problem since I haven't experienced anything on my end. I'd like to get to the bottom of it either way.
In any case, if you have feedback of any sort – be it the mobile site, ads, or anything else – get in touch! We're easy to reach. Well, when my email isn't broken anyway!