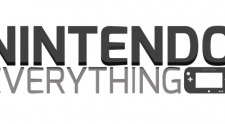 1 week ago
By
Brian
(
@NE_Brian
)
2 Comments
Giving this a bump to the top. All emails that have been sent in have been responded to!
---
Kira is lessening her role on the site slightly to pursue some new opportunities and free up time. Because of that, we have a spot open for a news writer!
We're looking for someone who can cover Nintendo Everything two days each week (between Monday and Friday) at the following times:
1:30 AM PT – 4:30 AM PT
4:30 AM ET – 7:30 AM ET
9:30 AM GMT+1 – 12:30 AM GMT+1
6:30 PM GMT+10 – 9:30 PM GMT+10
When joining the team, you'd initially pick the days that you'd be responsible for, though you'd need to stick with them. If you select Mondays and Wednesdays, we'd count on you being available during those days each week.
Please note that this is a non-paying position. I'd love to compensate our writers, and I feel awful that I can't… but I just don't have the means to do so. At all.
… anyway, I'll also mention that you would only be responsible for news coverage, but your role could expand into areas such as reviews and features – depending on your interest of course!
I'm probably forgetting something, but I think that's it! If you're interested, send an email here and I'll get back to you as soon as possible.