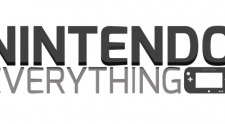 20 hours ago
By
Brian
(
@NE_Brian
)
3 Comments
Hi everyone. Quick site update!
Kira is sadly stepping away from her main position on the site due to personal work responsibilities. That means we have an opening for a news writer.
We're looking for someone to help out on Wednesdays and Fridays. You'd be posting news each week during the following times:
– 1:30 AM PT – 4:30 AM PT
– 4:30 AM ET – 7:30 AM ET
– 9:30 AM in the UK – 12:30 PM in the UK
– 10:30 AM in Europe – 1:30 PM in Europe
If this is something you're interested in, get in touch here! I'll follow up with everyone who sends in an inquiry.