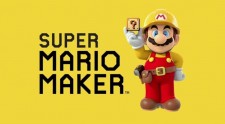 1 week ago
By
Brian
(
@NE_Brian
)
6 Comments
Dennis just recently managed to get his hands on Super Mario Maker. A review will be coming a bit later, but we wanted to take the opportunity to show the game to you guys later this week.
We're currently planning on live streaming Super Mario Maker for about an hour on Thursday via our YouTube channel. It may change to Twitch, but we'll keep you updated before the event begins.
Our stream should kick off at 2 PM ET / 11 AM PT. An archived version will also be made available soon after.
In terms of the stream, definitely let us know if there's anything particular that you'd like to see and whatnot. There are some limitations in terms of elements that we're allowed to show (mainly amiibo), but we'll take everything into consideration!