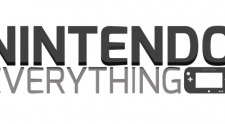 1 week ago
By
Brian
(
@NE_Brian
)
48 Comments
Our anniversary is pretty much over now, but I wanted to give this a quick bump to the top of the page. I'm so, so humbled by the comments you guys left! They mean a great deal to me. Oh, and we've surpassed 50,000 published posts now!
---
It's Nintendo Everything's anniversary today! The site has now been around for seven years. Let's party!
I don't have a long-drawn-out out post like last year. No new site redesign, sadly. I can at least share a little factoid with you guys: with this entry, we now have 49,969 published posts. I imagine we'll reach 50,000 tomorrow!
I also want to take a moment to thank those who make Nintendo Everything possible. Austin and Patrick have been around for a few years now and have contributed regularly. Jonathan and Kirara have been doing a bang-up job with our night shifts, and Vincent is off to a great start with his reviews. Scott's content isn't always on the site, but he does a lot of behind-the-scenes things that help us out immensely as well.
And of course, I'd be terribly remiss if I didn't mention YOU GUYS. I don't always have the opportunity to say it, but all of the folks who stop by – even if it's just once – are incredibly important to me. Seeing discussions on the site, kind-hearted emails, and other things of that nature keep me going! What would I do without all of you?!
That's all I have to say. Thanks so much to those who have supported us throughout the years!