Even though World of Goo will be releasing on four different platforms, the Wii will be the only version with two player co-op. The game suits two player co-op perfectly, as players manipulate goo balls to pass through terrain and gravity. Expect World of Goo to launch in the coming months.



Capcom, a gaming company that is well known for the development of a wide array of titles, seems to be shifting its focus slightly. CVG reports that Haruhiro Tsujimoto, President of Capcom, has expressed interest in creating movies out of its exisiting video game franchises. "We are in the process of working out contracts for several offers we received at the Cannes Film Festival last week and hope to make an announcement soon. If realized, the projects will have a big impact on the game and movie industries. We want to do with games what Marvel did with comics." Capcom certainly has large ambitions, but video game to movie transitions have varied in quality. Everyone remembers the endearing, although abysmal Super Mario Bros. movie and countless other poor movie productions.




Videos
Wii Fit Event Report
Dr. Mario Online Rx Info Video
Family Table Tennis Info Video
Liv Tyler: Behind the Scenes
King Fu Pan Trailer
Cake Mania 2
FF Tactics A2 Trailer #2
Spider-Man 3 Wii Trailer
Sam & Max Season One Blooper Reel
The Sims 2 Castaway Trailer
Guitar Hero On Tour
Guitar Hero III: Legend of Rock
Trauma Center: New Blood
Cooking Mama Cook Off
Digest Video
We've already seen these demos, but in case you were wondering:
Brain Age 2 Demo
Brain Age Demo
Flash Focus Demo
Crosswords DS-Crosswords Demo
The Spiderwick Chronicles
Apollo Justice: Ace Attorney
Eco-Creatures: Save the Forest
My Word Coach
Iron Man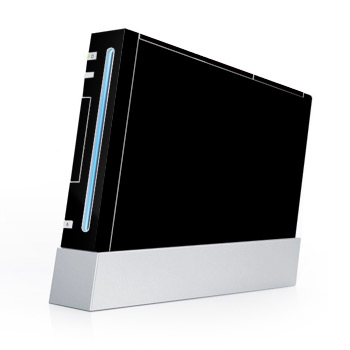 Those who have been patiently waiting for a better Wii package to show up may have their wishes fulfilled. Allegedley, a new SKU has entered a temporary condition of "early warning." The stock with the current SKU tags will be replaced with Wii consoles with the newer labels in 90 days. It is not known whether or not this new SKU could mean a new bundle, colors, or something completely different.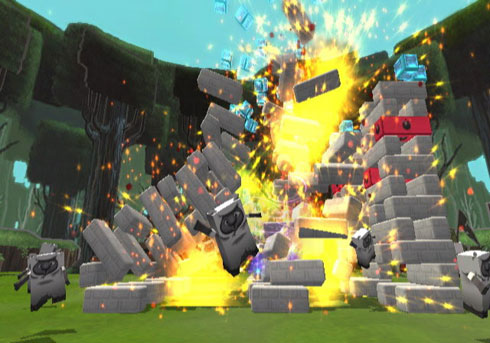 Metal Gear Solid 4: Guns of the Patriots: 10
Haze: 4
Boom Blox: 9
FFVII: Crisis Core: 8
GRID: 7
Iron Man: 2
Pool Party: 5
LEGO Indiana Jones: 7
Echocrome: 7
Thanks to Katrina for the tip.


Coming from the latest Famitsu…
– Wii Sports (Wii, Nintendo): 2,924,690 copies sold
Release: 12/02/06
– Senjou no Valkyria (PS3, Sega): 112,627 copies sold
Release: 4/24/08
– Super Smash Bros. Brawl (Wii, Nintendo): 1,634,642 copies sold
Release: 1/31/08
– Mario Party DS (NDS, Nintendo): 1,701,871 copies sold
Release: 11/08/07
– Animal Crossing: Wild World (NDS, Nintendo): 4,653,798
Release: 11/23/05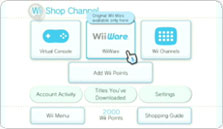 WiiWare
Dr. Mario Online RX
Family Table Tennis
VC
City Connection
Metal Slug
This week's Wii-kly Update pretty much covers the full spectrum. Maybe you'll want to blast away with an arsenal of old-school weapons. But then again, three-day weekends are a good time to relax. So maybe you'll take a wild road trip or settle in for some table tennis. And if you overdo it, we have a physician standing by.

Nintendo adds new and classic games to the Wii Shop Channel at 9 a.m. Pacific time every Monday. Wii™ owners with a high-speed Internet connection can redeem Wii Points™ to download the games. Wii Points can be purchased in the Wii Shop Channel or at retail outlets. This week's new games are:

WiiWare™

Dr. Mario® Online Rx (Nintendo, 1-4 players, Rated E for Everyone, 1,000 Wii Points): The doctor is in! Mario™ takes a break from his adventuring ways and once again dons his stethoscope for a new generation of germ-battling mayhem. In addition to the classic mode of using vitamins to exterminate viruses, you'll find two battle modes and an online multiplayer mode where you can hone your skills against players from around the world. Feel like challenging a friend who doesn't have Dr. Mario Online Rx? Then the WiiWare-exclusive Friend Battle Demo is just what the doctor ordered. Or maybe you'd like some help taking on those nasty viruses? Try out Virus Buster, where four players can simultaneously move capsules simply by pointing at them with a Wii Remote™ controller. Any way you look at it, Dr. Mario Online Rx is a prescription for fun that everyone can enjoy.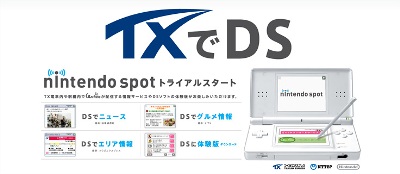 We've seen the DS to be used in ways for purposes non-gaming related, so this bit of news shouldn't be a surprise. Nintendo has released the "Nintendo Spot," for Japanese DS machines. The service acts similar to the DS Download set up and allows the user to obtain McDonalds news at its restaurants in Tokyo. Moreover, typical news and restaurant guides are up for download at train locations. Perfect for the ultimate Japanese traveler.