NES – Double Dragon
There's one new game for the Virtual Console? this week – and it's a double. Double Dragon? is a true action-fighting classic. This side-scroller brought the arcade original into the home and laid the groundwork for numerous sequels. It'll get your nostalgia engine fired up. Now go put the hurt on some bad guys and save Marian.

Nintendo adds new games to the Wii Shop Channel at 9 a.m. Pacific time every Monday. Wii? owners with a high-speed Internet connection can redeem Wii Points? to download the games. Wii Points can be purchased in the Wii Shop Channel or at retail outlets. This week's new games are:

Double Dragon (NES?, 1-2 players, Rated Everyone 10+ ? Mild Violence, 500 Wii Points): Double Dragon begins with Billy Lee's girlfriend, Marian, being kidnapped by a group called the Black Warriors. They demand to know the secrets of Billy's martial-arts style in exchange for his girlfriend. However, Billy won't stand for these underhanded tactics and decides to rescue her himself. Help him fight through city streets, buildings, jungles, temples and various other locations in a quest to find his girl. He'll gain experience by using different fighting techniques to obtain more hearts, which will unlock more powerful techniques to use against his enemies. Keep an eye out for crates, boulders, whips, bats, knives and even dynamite along the way, as Billy can also use them to annihilate opponents. Armed with his mysterious and powerful martial arts, help Billy pummel his way through an array of goons, gang members and other Black Warrior scum to free Marian from their clutches.
For more information about Wii, please visit wii.com.
Source: Nintendo Press Room


New Wii Wheel Brings Motion Controls to Nintendo's Racing Franchise

REDMOND, Wash., April 28, 2008 – Since the invention of the automobile, kids have pantomimed driving with pretend steering wheels. Since the dawn of the video game age, people of all ages playing racing games have twisted and turned their controllers to steer their vehicles, even though it had no effect on the action on the screen. Now, Mario Kart® Wii makes these fantasies a reality and brings a new level of immersion and interaction to video games.

The raucous driving game, which launched Sunday, comes packaged with the Wii Wheel™ steering wheel accessory that houses the Wii Remote™ controller and lets players steer just as though they were driving a real car. The accessory has been specifically designed and engineered so that even someone who has never played a video game before can pick up the Wii Wheel and start racing instantly.

"Just like Wii Sports, Mario Kart Wii will have everyone in the household playing together, laughing and having fun," said Cammie Dunaway, Nintendo of America's executive vice president of Sales & Marketing. "With the Wii Wheel and ability to race with Mii caricatures, Mario Kart Wii literally puts players directly into the game."



– Main character: Ray
– Ray lost a friend/co-worker, Steve
– Ray is trying to save Steve's sister, Lisa, from a group of kidnappers
– Ray has to deal with natural disasters, as well as well as a nuclear threat from a terrorist group
– Move with analog stick, point with Wiimote to aim, B trigger to shoot
– Ray can stop along the way to help people that have been hurt
– One level has Ray escaping a tsunami via car. Steer the car ala Mario Kart Wii.


– Super Smash Bros. Brawl (Wii, Nintendo): 1,591,697 units sold
Release: 1/31/08
– Mario Party DS (NDS, Nintendo): 1,672,154 units sold
Release: 11/08/07
– Animal Crossing: Wild World (NDS, Nintendo): 4,634,906 units sold
Release: 11/23/05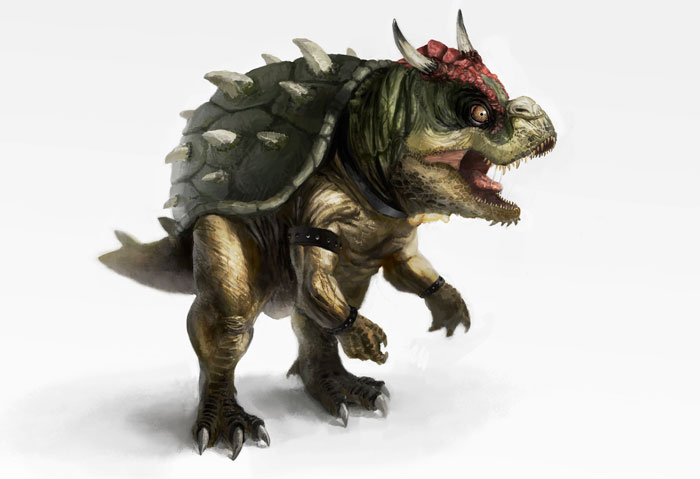 Many were both disturbed and impressed with the realistic Mario someone created a few weeks back, and one person in particular was inspired to take on another similar challenge. The artist modified some of Bowser's proportions, but maintained his overall look. Still, this Bowser is more threatening, slender, and more reminiscent of a dinosaur. Quite impressive!


Best Buy
Rayman: Raving Rabbids 2 (Wii) – $29.99
Circuit City
Mario Kart DS (DS) – $27.99
Mario & Sonic at the Olympic Games (Wii) – $29.99
NYKO Wii Charge Station – $24.99
PSYCLONE 3-Pack Racing Wheel Grip for Wii – $14.99


Kotoba no Puzzle: Mojipittan Wii (1000 points) – 72,971
FFCC: My Life as a King (1000 points) – 129,904
Dr. Mario & Bacteria Extermination (1000 points) – 43,354
Everyone's Pokemon Ranch (1000points) – 234,745
Unfortunately, this bit of news comes from a fairly unreliable source. Until we see official numbers from Nintendo or a more reliable source, I'd consider this a rumor for the time being.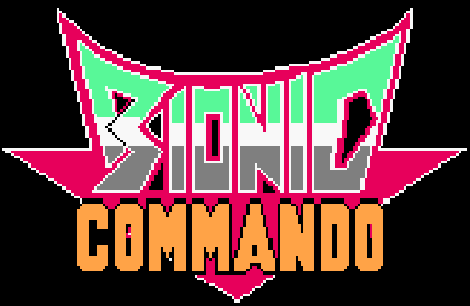 Recently, Ben Judd of Capcom sat down for an interview with IGN. Since the interview was mostly focused on Bionic Commando, a topic brought up during the Q&A was Bionic Commando on the Virtual Console. Judd responded by saying "that also couldn't happen…If it's not on the Virtual Console, you can bet there's a reason for it." Judd was taciturn in providing a firm reason as to why Bionic Commando won't be hitting the VC anytime soon, but further investigation shows that only Nintendo seems to be blocking any chance of the original game going live.
Not all too surprising considering the ordeal Nintendo apparently had over GoldenEye. I suppose that once a developer releases an original Nintendo game on a competition's system (in this case, Xbox Live), Nintendo doesn't become too happy.


Earlier today, Famitsu hosted an award show for 2007. Unsurprisingly, Miyamoto took top honors in the "Most Valuable Person" category, most likely for the phenomenal success of Wii Fit, and cult classic hits such as Super Mario Galaxy. In addition, Nintendo in general won many awards with titles such as The Legend of Zelda: Phantom Hourglass and Mario Party DS.


Nintendo Everything is proud to announce a new feature, the Official Wii Newsie. All visitors of Nintendo Everything who posses a Nintendo Wii and a working Wi-Fi Connection will be able to subscribe to a service which delivers the latest Nintendo news, reviews, and previews straight to your Wii console.
The Official Wii Newsie (OWN) was officially started on April 4th of 2007 and has been featured in the Official Nintendo Magazine twice. Also, websites such as Nintencast, Wii-UK, and others have sponsored OWN in the past, but now Nintendo Everything is proud to host this one-of-a-kind service.
OWN is currently allowing 30 people to subscribe. If warm feedback if provided by those who register to this service, OWN will allow more people to subscribe.
We hope that this will become a great feature of Nintendo Everything, and that you all enjoy the ability to receive the latest Nintendo updates directly to your Wii console.
Step-by-step directions to add OWN to your Wii
1) Turn on your Nintendo Wii Console .
2) Go to your Address Book and click "REGISTER"
3) Select Other
4) [email protected]
5) After this, please wait a maximum of up to 3-days to receive a reply. The reply will state whether or not you have been added to the OWN mailing-list along with instructions if you have not been added due to 30 people already being registered.
If you have any questions, please feel free to use our contact form or contact OWN directly at [email protected]