1. Dr Kawashima's Brain Training (Nintendo)
2. FIFA 2008 (Electronic Arts)
3. Wii Play (Nintendo)
4. Pro Evolution Soccer 2008 (Konami)
5. New Super Mario Bros. (Nintendo)
6. Need for Speed: ProStreet (Electronic Arts)
7. Assassin's Creed (Ubisoft)
8. Call of Duty 4: Mordern Warfare (Activision)
9. Big Brain Academy (Nintendo)
10. The Simpsons Game (Electronic Arts)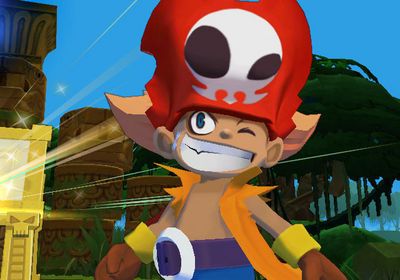 "Let me preface this answer with a statement to set expectations that we've not announced another Z&W and I'm not so sure there will be one on any reasonable timeline." – Christian Svensson, Vice-President of Strategic Planning & Business Development of Capcom
Based on Mr. Svenson's remarks, all rumors of a Zack and Wiki sequel – whether it would be for WiiWare or a retail release – seem to be squashed at this point. After all, the game did not exactly receive the stellar sales many had hoped for in spite of the strong support given by many game websites and organizations. At this point, we should probably hope that the Zack and Wiki team will cook up something different, but still delicious for the Wii.


Footage not from Wii version
Santa Monica, CA – June 23, 2008 – Leave your packs and bring extra ammo, Activision, Inc. (Nasdaq: ATVI) and Treyarch, announced today that they will be taking Call of Duty players deep into the South Pacific and European theaters this fall for Call of Duty: World at War™, a gritty fight that will pit players against enemies that know no surrender and show no mercy. Utilizing the Call of Duty 4®: Modern Warfare engine, Call of Duty: World at War throws out the rulebook of war to transform WWII combat through a new enemy, new tactics and an uncensored experience of the climatic battles that gripped a generation. As U.S. Marines and Russian soldiers, players will employ new features like cooperative gameplay, and weapons such as the flamethrower in the most chaotic and cinematically intense experience to date.

"With Call of Duty: World at War, we're re-defining what it means to play a WWII game," said Mark Lamia, Studio Head for Treyarch. "We're excited to give players a host of new enemies that employ entirely new tactics, as well as new, groundbreaking tools – like co-op and the flamethrower – to succeed in the epic fight."

Call of Duty: World at War introduces co-operative play, bringing fresh meaning to the "No One Fights Alone" mantra with up to four-players online for Xbox 360, PS3 and PC, or two-player local split-screen on consoles. Nintendo Wii will also support a unique co-op mode for two players. For the first time ever players will experience harrowing single-player missions together for greater camaraderie and tactical execution. The co-op campaign allows players to rank up and unlock perks in competitive multiplayer by completing challenges and earning experience points, adding continuous re-playability and team-based gameplay. Whether playing competitively or cooperatively – if players are online with Call of Duty: World at War – they will always gain experience points. Based on a player's experience rank and rank of the player's friends, Call of Duty: World at War will scale dynamically to provide a deeper level of challenge.


Everybody loves a classic battle between good and evil. With the latest additions to the Wii™ Shop Channel, your greatest challenge will be choosing where to wipe out the bad guys—in deep space, on mean city streets or in a monster-ridden fantasy world. Whatever the venue, be ready for outrageous enemies and memorable missions you'll relish from beginning to end.
Nintendo adds new and classic games to the Wii Shop Channel at 9 a.m. Pacific time every Monday. Wii™ owners with a high-speed Internet connection can redeem Wii Points™ to download the games. Wii Points can be purchased in the Wii Shop Channel or at retail outlets. This week's new games are: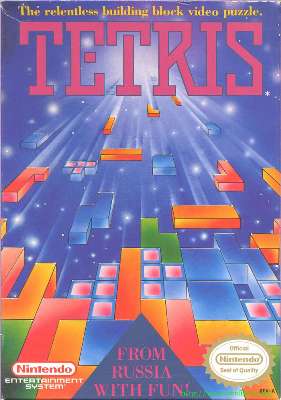 1. Tetris (PC)
2. The Legend of Zelda: Ocarina of Time (N64)
3. Doom (PC)
4. Super Mario World (SNES)
5. Guitar Hero (PS2)
6. Street Fighter II (SNES)
7. Super Mario Kart (SNES)
8. GoldenEye 007 (N64)
9. Grand Theft Auto IV (X360/PS3)
10. Metal Gear Solid (PS)
11. Halo: Combat Evolved (Xbox)
12. Super Mario Galaxy (Wii)
13. Final Fantasy VII (PS)
14. Resident Evil 4 (GCN)
15. Chrono Trigger (SNES)
16. Gran Turismo (PS)
17. SimCity (Mac/Amiga)
18. Half-Life (PC)
19. Sid Meier's Civilization II (PC)
20. Gears of War (X360)
21. StarCraft (PC)
22. Super Metroid (SNES)
23. Deus Ex (PC)
24. Tony Hawk's Pro Skater 2 (PS)
25. Shadow of the Colossus (PS2)
26. God of War (PS2)
27. Soul Calibur (DC)
28. BioShock (PC/X360)
29. Final Fantasy III (Famicom)
30. Star Wars: Knights of the Old Republic (XB)
31. Marvel vs. Capcom 2: New Age of Heroes (DC)
32. Castlevania: Symphony of the Night (PS)
33. Metroid Prime (GCN)
34. Tomb Raider (PC/PS)
35. Super Puzzle Fighter II Turbo (PS)
36. Star Wars: TIE Fighter (PC)
37. Tekken 3 (PS)
38. Call of Duty 4: Modern Warfare (PC/X360/PS3)
39. Contra (NES)
40. Okami (PS2)
41. Tecmo Super Bowl (NES)
42. Wing Commander II: Vengeance of the Kilrathi (PC)
43. Psychonauts (Xbox/PS2)
44. Silent Hill 2 (PS2)
45. Prince of Persia: The Sands of Time (Xbox/PS2/PC)
46. Perfect Dark (N64)
47. Elder Scrolls IV: Oblivion (X360/PC/PS3)
48. WipEout (PS)
49. World of Warcraft (PC)
50. Madden NFL 2005 (Xbox/PS2/PC)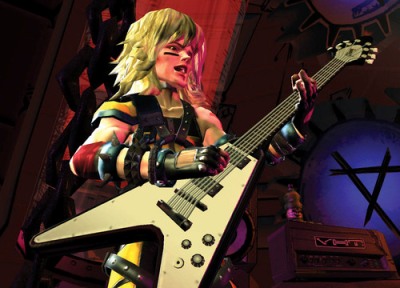 Tier 1: "Getting the Band Together" (Nipmuc High School)
1. "All the Young Dudes" by Mott the Hoople (cover)
2. "Draw the Line" by Aerosmith
3. "Dream Police" by Cheap Trick
4. "Make It" by Aerosmith (re-recorded)
5. "Uncle Salty" by Aerosmith
Tier 2: "First Taste of Success" (Max's Kansas City)
6. "All Day and All of the Night" by The Kinks (cover)
7. "I Hate Myself for Loving You" by Joan Jett
8. "Movin' Out" by Aerosmith (re-recorded)
9. "No Surprize" by Aerosmith
10. "Sweet Emotion" by Aerosmith
Tier 3: "The Triumphant Return" (The Orpheum)
11. "Complete Control" by The Clash
12. "Livin' on the Edge" by Aerosmith
13. "Love in an Elevator" by Aerosmith
14. "Personality Crisis" by New York Dolls (cover)
15. "Rag Doll" by Aerosmith
Tier 4: "International Superstars" (Moscow)
16. "Bright Light Fright" by Aerosmith
17. "King of Rock" by Run-D.M.C.
18. "Nobody's Fault" by Aerosmith
19. "She Sells Sanctuary" by The Cult
20. "Walk This Way" by Run-D.M.C. featuring Aerosmith
Tier 5: "The Great American Band" (Half Time Show)
21. "Always on the Run" by Lenny Kravitz
22. "Back in the Saddle" by Aerosmith
23. "Beyond Beautiful" by Aerosmith
24. "Dream On" by Aerosmith (re-recorded)
25. "Hard to Handle" by The Black Crowes (cover)
Tier 6: "Rock N Roll Legends" (Rock & Roll Hall of Fame)
26. "Cat Scratch Fever" by Ted Nugent
27. "Mama Kin" by Aerosmith (re-recorded)
28. "Sex Type Thing" by Stone Temple Pilots
29. "Toys In The Attic" by Aerosmith
30. "Train Kept A Rollin" by Aerosmith
–> 31. "Guitar Battle vs Joe Perry" by Joe Perry
Bonus Songs (The Vault)
32. "Combination" by Aerosmith
33. "Kings and Queens" by Aerosmith
34. "Let The Music Do The Talking" by Aerosmith
35. "Mercy" by Joe Perry
36. "Pandora's Box" by Aerosmith
37. "Pink" by Aerosmith
38. "Rats In The Cellar" by Aerosmith
39. "Shakin' My Cage" by Joe Perry
40. "Talk Talkin" by Joe Perry
41. "Walk This Way" by Aerosmith


Best Buy
Hannah Montana: Music Jam (DS) – $19.99
The Incredible Hulk (DS) – $19.99
Free $10 gift card with purchase of Alone in the Dark
Circuit City
BD&A Guitar Hero styluses – $7.99
BD&A Guitar Hero DS Ruby Red Bag – $14.99
Balloon Pop (Wii) – $14.99
Furu Furu Park (Wii) – $14.99
Kids Sports Ice Hockey (Wii) – $14.99
Prince of Persia Rival Swords (Wii) – $14.99
Game Party (Wii) – $14.99
Braunswick Pro Bowling (Wii) – $29.99
Cabela's Big Game Hunter (Wii) – $29.99
Table Tennis (Wii) – $29.99
Carnival Games (Wii) – $29.99 + Free T-shirt
Remote + Nunchuck Gloves for Wii – $4.99
VERGE Sports Set for Wii – $12.99
Note: Toys R Us deal – Buy 2 DS games, get a third one free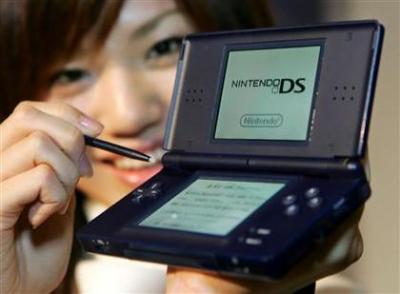 June:
Daigassô! Band Brothers DX (Nintendo) – 26
Dementium : The Ward (Interchannel-Holon Inc) – 26
The Tower DS (DigiToys Inc.) – 26
Kunitori Zunô Battle Nobunaga no Yabô (Koei) – 26
Bleach The 3rd Phantom (Sega) – 26
Derby Stallion DS (Enterbrain) – 26
Disgaea : Hour of Darkness (Nippon Ichi Software) – 26
Bob l'Eponge Bulle en Atlantide (THQ) – 26
Simple DS Series Vol.39 THE Shôbôtai (D3 Publisher) – 26
Hakoniwa Seikatsu Hitsuji Mura DS (Success) – 26
Disney Friends (Disney Interative) – 26
Higurashi no naku goro ni Kizuna (Alchemist) – 26
Bokura no Telebi Game Kentei Picotto! Udedameshi (Bandai Namco) – 26