Top 10 game sales
New Super Mario Bros. – 5,174,163 units sold
Brain Age 2 – 4,835,159 units sold
Animal Crossing DS – 4,693,662 units sold
Brain Age – 3,771,440 units sold
Mario Kart DS – 3,042,753 units sold
Pokemon Diamond – 3,005,505 units sold
Pokemon Pearl – 2,490,564 units sold
English Training DS – 2,216,322 units sold
Mario Party DS – 1,706,506 units sold
Big Brain Academy – 1,654,285 units sold
– Took 3 years, 5 months for DS
– Took 4 years, 3 months for PS2
– 922 available titles
– 21 games hit 1 million sold




SAN MATEO, California – April 17, 2008 – D2C GamesTM, Inc. a premier developer and publisher of mass-market downloadable interactive entertainment, today announced SPOGS RacingTM, a frenzied, arcade-style racing game set to hit WiiWareTM. The game features high-speed arcade racing and Crash 'N GrabTM battling action as players dash around a dozen unique and challenging tracks.

Race along in distinctively unique SPOGS Racers that can be personalized, customized and modified with in-game images and vehicle parts. Gamers will control their SPOGS as they try their best to smash into their opponents to steal upgraded parts on-the-fly in the title's innovative Crash 'N Grab gameplay. Featuring several game modes, a variety of track types including outrageous stunt tracks with loops and jumps, multiple difficultly modes and control schemes, racing power-ups, weapons, and head-to-head multiplayer, SPOGS Racing offers plenty of fun for gamers of all ages and experiences.

"As a long-time game designer, I've learned that there's one defining factor behind a successful game – is it fun?" said D2C Games founder and CEO Scott Orr. "That question directs our entire strategy at D2C, and SPOGS Racing is a great example of that commitment."

For more information, visit www.spogsracing.com.
Source: GamesPress


01./00. [WII] Mario Kart Wii (Nintendo) – 594,000 / NEW
02./01. [PSP] Monster Hunter Portable 2nd G (Capcom) – 222,000 / 1,590,000
03./02. [PS2] Musou Orochi: The Evil King Returns (Koei) – 56,000 / 283,000
04./07. [WII] Wii Fit (Nintendo) – 31,000 / 1,865,000
05./06. [NDS] Pokémon Ranger: Batonnage (Pokémon) – 30,000 / 436,000
06./08. [NDS] Tottado! Yowiko's Deserted Island Life (Bandai-Namco) – 26,000 / 65,000
07./04. [PS2] Pro Baseball Spirits 5 (Konami) – 22,000 / 102,000
08./03. [PSP] Star Ocean 2: Second Evolution (Square-Enix) – 18,000 / 108,000
09./10. [WII] Deca Sporta (Hudson) – 17,000 / 133,000
10./09. [WII] Super Smash Bros. Brawl (Nintendo) – 14,000 / 1,563,000


American Nintendo fans have begged for it, envied it, and prayed for it. Yup – it's none other than Club Nintendo! Club Nintendo originally started in Japan and offered some of the most to-die-for goodies, which has included small DS games, soundtracks, and accessories. The program has been partially emulated in Europe, and is now going to be heading to Australia and New Zealand. Starting next Thursday, Club Nintendo will be launching in those territories, coinciding with the launch of Mario Kart Wii. As with other versions of Club Nintendo, exclusive offers and items not purchasable in stores will be available.
Now, we just need Club Nintendo to hit stateside…I'm still jealous of that Super Mario Galaxy soundtrack!


1 (1) Super Mario Bros 3
2 (2) Super Mario Bros
3 (3) Mario Kart 64
4 (5) Super Mario 64
5 (6) Super Mario World
6 (8) The Legend of Zelda : Ocarina of Time
7 (9) Super Street Fighter 2
8 (4) Cruis'n USA
9 (7) Bomberman 93
10 (10) Super Mario Bros 2
11 (13) The Legend of Zelda : A Link to the Past
12 (11) Sonic 3
13 (18) Paper Mario
14 (12) Pac-Man
15 (14) Sonic
16 (16) 1080 Snowboarding
17 (E) California Games
18 (19) Kirby's Adventure
19 (R) The Legend of Zelda
20 (E) Wonder Boy


WHAT: Nintendo celebrates the highly anticipated release of Mario Kart® Wii and the companion Wii Wheel™ accessory with a fun-packed launch party at the Nintendo World store in Rockefeller Plaza. Excitement will run high as drivers of all ages gather for a sneak peek at the game, plus an opportunity to wrap their fingers around the Wii Wheel, a wireless steering wheel accessory for the Wii Remote™ controller that makes it easy for anyone to pick up and play. To keep the action firing on all cylinders, families will be invited to take part in a Mario Kart Wii competition for the chance to win prizes. Fans also can enjoy Nintendo-themed giveaways and special premiums such as personalized Mario Kart driver's licenses.

Mario Kart Wii makes its official debut in U.S. stores on Sunday April 27, and will be packaged with the Wii Wheel accessory. For the first time ever in the Mario Kart series, players can control their vehicles with a simple turn of the Wii Wheel. The game also introduces a host of new courses, vehicles and eye-popping battle arenas, plus the ability to compete online with drivers from around the world using Nintendo® Wi-Fi Connection.

WHO: Parents, teens, kids, Mario Kart fans and video game fans of all ages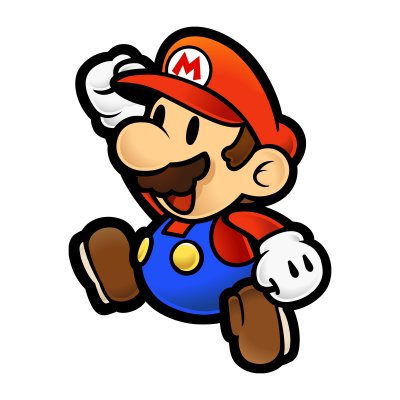 Paper Mario was one of the greatest games on the Nintendo 64, and has even branched out onto the GameCube and Wii. Considering the enormous success the DS has earned, one would assume Paper Mario – now a mainstream franchise for Nintendo – would migrate the system. It appears Nintendo may be attempting to do so via a port. A listing has been revealed which includes the first Paper Mario game from the Nintendo 64 heading to the DS. Although fans would most likely prefer an original game over a port, the option to have Paper Mario on the go is an enticing option. As with most unconfirmed news, however, I would consider this a rumor.


REDWOOD CITY, CA – April 16, 2008 – Hudson Entertainment, the North American publishing arm of Hudson Soft, today announced that it is bringing Star Soldier R to WiiWare™ on the Wii™. (ESRB Rating: E for Everybody, Fantasy Violence). This tournament-style outer space shooter challenges players to achieve a high score in either a 2-Minute or 5-Minute Mode. In 2-Minute Mode, players have just enough time to battle through one action-packed stage and one giant boss. In 5-Minute Mode, they also have enough time to fight their way through a second level with its own boss. Additionally, players can play Quick Shot Mode to see if they have the fastest trigger fingers around! Once gamers have their scores, they can go to the online leaderboards to see how they compare with other players in their region and can keep playing to improve their ranking. There's also significant depth and replay value to this challenging game, as players can keep practicing to learn all of the different strategies to achieve bonus points in both 2-Minute and 5-Minute Modes. If they discover them all, players might have a shot at having the top score in the world!

Like traditional vertically-scrolling shooters, the game features a top-down perspective and players fly from the bottom of the screen towards the top, shooting at any ship or structure that obstructs their path. As players progress, they can collect power-ups to increase their weapon or shield strength, and an all-new Force System enables gamers to collect up to five orbiting satellites that can be held close to the ship for defensive cover, or can be sent out for additional firepower. Players can also decide how they want to play, choosing from three control schemes – Nunchuk™ and Wii Remote™, Wii Remote only (held sideways) or the Classic Controller™.

"There is a lot of excitement surrounding WiiWare and we are proud that Star Soldier R will be one of the titles available on the platform," said John Greiner, President and CEO of Hudson Entertainment. "For Hudson, the potential of WiiWare is endless, and gamers can be certain that we will be bringing additional content to WiiWare in the coming months."
Source: GamesPress


Over the past few days, a not-so-outlandish rumor has been circulating across the web that Nintendo is planning on unveiling a new Nintendo DS model at this year's E3. A new DS iteration is not out of the question, as the GBA also went through a number of remakes before Nintendo finally decided to move on to the next generation of handheld gaming. Nintendo, however, has responded with a stern response, completely denying the existance of any new DS model.
"We cannot comment on the specifics of what will be announced at E3, but at the very least there won't be anything like what Mr. Hamamura suggested, so would like to clearly deny this. We're having a hard time understanding what kind of evidence [Mr. Hamamura] had for saying this."
It really is hard at this point to determine whether or not a new DS is on the way. Considering a similar situation occurred before the announcement of the DS Lite, it is probably the best to wait until this year's E3 to see if Nintendo has any DS goodies up its sleeve.