Even though Super Smash Bros. Brawl has been a huge hit in both the eyes of critics and the marketplace, hardcore fans of the Smash Bros. series had been hoping that a few more unique characters would make the cut. Sure, there were plenty of acceptable characters in Brawl, but what about Geno from Super Mario RPG or even Mega Man? Although it'd be fair to assume that it is up to Capcom to decide whether or not to include the blue bomber in a Smash Bros. title, the ball is actually in Nintendo's court. Mega Man creator Keiji Inafune was asked if we'll see the well-known video game character in future iterations of the Smash Bros. series. He noted, "That is probably a question better suited for Nintendo than for Capcom.  If they were to ask, I see no reason to say no.  We'll see what happens. "
I can't say this with 100% certainly, but I suppose that this means Nintendo never approached Capcom about including Mega Man in Super Smash Bros. Brawl. It seems that Capcom – well, Inafune at least – would be up for adding Mega Man as a playable character in one of the Smash Bros. games.




Brenda Stells of Berwyn, PA, watches as her friend Kathleen Marshall of Wyndmoor, PA, bowls a strike at Wii Sports: bowling at AARP's annual [email protected]+ Expo event at Washington, D.C.'s Walter E. Washington Convention Center. Nintendo's interactive booth attracted crowds with live demonstrations of senior- and baby boomer-friendly video games for its Wii and Nintendo DS systems.

Sharen Price and Virginia Foale of Jamaica, NY, find out their brain age at Brain Age 2: More Training in Minutes A Day, a brain-training video game for the portable Nintendo DS system. Featured at AARP's annual [email protected]+ Expo event in Washington, D.C., the game is designed to help seniors and baby boomers to keep their minds agile with a series of math, memory, verbal and musical activities.




"We are talking with quite a few companies in and outside of Japan. We are routinely in such talks." – Square Enix president Yoichi Wada


"Through a merger, we expect we can grow further by respecting both companies' identities and having an environment in which employees can fully exhibit their skills (Koei) has a higher possibility of improving corporate value." – Tecmo/Koei statement
I knew that Tecmo had been struggling over the past few months, dealing with issues inside of the company. However, I didn't exactly see merging with Square Enix as a perfect fix. Koei, on the other hand, might be a better partner for Tecmo.


"Well, when it comes down to it, it's up to the fans' needs, and we don't feel that there's actually a certain number that we should stop at. But each Final Fantasy series has a lot of unique characters, and a world, and we receive lots of feedback from fans, saying, 'We want to see more of this character!' or, 'We want to see more of this situation!' So, we take those into account, and try to create new side stories based on that. So we're not necessarily conscious of a certain limit that we have to stop at." – producer Shinji Hashimoto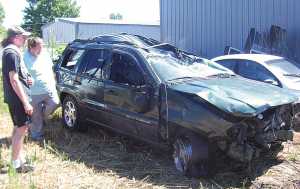 Whenever one steps into the driver's seat, there's always the possibility of a car accident whether the event is caused by a passenger or a maniac on the road. Although, who would ever believe that Grand Theft Auto would actually save a family that was involved in car trouble?
The Norris family was en-route to meet up with relatives when Robert Norris Jr., the father of the family, was feeling a bit lightheaded and swerved off the road. After a few flips and tumbles, the car eventually ended up right by a ditch. Fortunately, it was one of the Norris daughters, Audrey Plique, who saved the family.
Plique knew that if she didn't get the rest of her family out of the car, her loved ones might end up seriously injured – at the least. She helped everyone exit the car and lead them to safe ground.
Karen Norris, Audrey's mother, commented on the situation. "She just knew, from playing 'Grand Theft Auto.' She saw on there that when a car rolls over, it can blow up. She knew that could happen to us."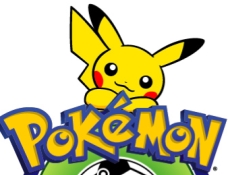 According to the Pokemon game translator himself, Nob Ogasawara, Nintendo has told him that his services are no longer needed. Ogasawara will no longer be in charge of translating the Pokemon games. Instead, Nintendo plans on doing any translation work internally. Said Ogasawara, "So, after nearly a dozen years and nineteen Pokemon games later, I am out. I was told that my services were no longer needed because translation work will be handled internally hereafter. They assured me it's not a quality issue, but because of some bureaucratic thing. OK, cool, whatever. As a career-long-and-not-about-to-change freelancer, I always expected this day to come, but not for this reason. But such is life…"
The main reason why I'm marking this as a rumor is because I can't say with 100% certainty (although it's highly likely) that Mr. Ogasawara is indeed the poster of the news and we haven't heard anything official from Nintendo. Nevertheless, hearing about Nob Ogasawara leaving is a bit saddening, since he's been there since the beginning of the Pokemon games.
Thanks to Ohnoes for the tip.


London, (29th August 2008 ) – SQUARE ENIX CO., LTD. (the "Company") announced today that the Company submitted to the board of directors of TECMO, LTD. (Securities Code: 9650, 1st Section of the TSE, "TECMO") a proposal for basic conditions of acquisition of shares of common stock issued by TECMO (the "TECMO Shares") through a friendly take over bit (the "TOB") (the "Proposal") in order to obtain consent to the TOB by the board of directors of TECMO.

The Proposal was made in order to acquire the TECMO Shares through the TOB, and is subject to obtaining consent by the board of directors of TECMO no later than September 4, 2008. Therefore, please be advised that the Company will NOT acquire the TECMO Shares through the TOB as planned in the Proposal in case that the Company receives no response from TECMO or fails to obtain consent by the board of directors of TECMO to the TOB, by the date. This Notice shall not be construed as solicitation for sales and/or purchase of the TECMO Shares.

1. The reason to submit the Proposal
Video games have been globally recognized as a major entertainment genre, and have now become an industry receiving considerable attention in terms of its market size and growth potential. In the meantime, the game industry in Japan is standing at a critical juncture whether it continues to be a center of the video game industry in the world, or not.