Spectacular, Star-Filled Display Will Be Visible From Earth at Select Locations
WHAT:
Authorities at Nintendo are forecasting an extraordinary celestial event this season. Expected to be visible on Sept. 18, this eye-popping occurrence will be best viewed from a handful of specific U.S. locations (see below). Experts are still deliberating over the scientific significance of this rare phenomenon, but evidence points clearly to the reemergence of a luminous entity that citizens from all walks of life will appreciate.
WHO:
Fun-seeking families and anyone who loves a spectacular event
WHEN:
Thursday, Sept. 18, 2008
Peak Viewing Hours:
8:30 a.m. – 12:30 p.m. C.D.T.
9:30 a.m. – 1:30 p.m. E.D.T.
WHERE:
Optimum viewing locations are as follows and within a one-mile radius:
— Kirby Middle School – 1328 28th Street, Birmingham, AL 35234
— Kirby Historical Mill – 275 Church Road, Medford, NJ 08055
— Kirby Park – 301 Northampton Street, Kingston, PA 18704
— Kirby Gate Shopping Center – 6548 Quince, Memphis, TN 38119
VISUALS:
— A luminous spectacle that onlookers from coast to coast will be talking about
INTERVIEW OPPORTUNITIES:
— A Nintendo authority will be available for interviews at Kirby Middle School in Birmingham, AL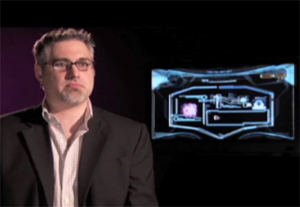 In April of this year, three critical members of Retro Studios who are best known for their work on the Metroid Prime series, left the company. There were a rumor that the three men who left – Mark Pacini, Todd Keller and Jack Mathews – were interested in forming their own video game company. Well, yep, the rumors were true. Pacini announced today that he, along with his other two cohorts, have created Armature Studios. Furthermore, the company already has a publishing deal with EA.

"EA approached us with this really interesting business model of creating a small studio that is only comprised of industry veterans. The goal is to create new IP with a very, very small team and to produce a game without having to grow that team. From my stand point, I've never worked on any other console. I've always made games for Nintendo. I'm reinvigorated. I'm really excited about what other opportunities are out there. How can we use Xbox Live? How can we use the power of the PS3? I think it really opens it up. I'm not saying it was by any means restrictive working for Nintendo. We had this palette to work on, the Wii and the DS, but now we have everything. That's just really, really exciting." – Mark Pacini
Armature Studios is not able to work on the Metroid franchise any longer, but Todd Keller has already expressed interest in possibly returning to work on Samus' future sometime down the road.
"Personally, I would love to work on another Metroid game. I have been in love with Metroid for years. We had a chance to recreate a game that was created way back when. That was awesome." – Todd Keller


Electronic Arts Inc. ("EA") (NASDAQ:ERTS) today announced that while EA continues to have a high regard for Take-Two's creative teams and products, after careful consideration, including a management presentation and review of other due diligence materials provided by Take-Two Interactive Software Inc. ("Take-Two") (NASDAQ:TTWO), EA has decided not to make a proposal to acquire Take-Two and has terminated discussions with Take-Two.

John Riccitiello, Chief Executive Officer of EA, said: "EA is tracking toward a record breaking year. We're launching 15 new games including award-winners like SPORE, Dead Space and Mirror's Edge, great new titles from the Sims, new family titles with Hasbro, and the highest quality slate of EA SPORTS titles on this generation of consoles. We're also expanding beyond our core business with a series of direct-to-consumer launches including Warhammer Online.


I thought I'd share this email I received with you guys…
"Nintendo's products will be playable and sold through the Target store at E for All, so our attendees will have access to Nintendo's great games and hardware. In fact, the Target store at E for All Expo will have many of the most popular and hard-to-find Nintendo games, hardware and accessories available. We are very excited about this opportunity for attendees — whether it's Madden '09 or the Nintendo Wii, the Target Store at E for All will be stocked." – E For All statement
So, Nintendo as a company won't be attending the event, but their games will be present at the event. And fortunately, gamers aren't limited to just Nintendo. I'm positive there will be some strong third-party offerings at E for All.


"Nintendo has chosen not to participate in E for All, as it did not fit into our plans for the year. We wish the participants and show organizers good luck with the event." – Nintendo statement
This actually comes as a huge surprise, mainly because Nintendo put in a pretty big show last year. I am curious to know if there are any additional events (public or not) that Nintendo has planned for the remainder of 2008.


The Tokyo Game Show is one of the biggest gaming events of the year. In fact, some of the most memorable gaming announcements have been unveiled at the event. As far as this year goes, it may very well be just as important as it has been in the past. It might be interesting to note, however, that although Capcom (one of the larger companies at the event) will have "a thing or two" that the public isn't aware of, there will not be any "major" surprises coming from Capcom at TGS.
"I'm not sure that we've announced what we're showing… so I can't break that here (especially as it's Japan focused). I don't think there's "major" surprises, but a thing or two you aren't aware of. There will be more to talk about in early 2009." – Christian Svensson, Corporate Officer/VP of Strategic Planning & Business Development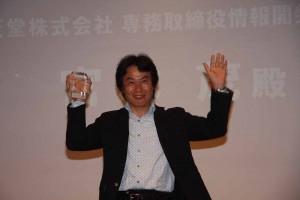 The CEDEC Awards were held in Japan last night and Nintendo struck gold with three awards. Shigeru Miyamoto was honored with a Special Acknowledgment award and Koji Kondo was given an award for Nintendo's sound team. Additionally, Takashi Tezuka received an award for the Super Mario Galaxy Nintendo team. Overall, it was a very successful night for Nintendo in general and was very much deserved.



What hasn't Google done these days? They have their own email service, immensely popular search engine, translator, and much, much more. Google might be expanding their territory even more as the future approaches by publishing games. As 1UP points out, Google is full of money and could easily buy out any number of casual game developers. Google continues to change its approach as can be seen with the release of their own Internet browser, Google Chrome. The only question is, will Google have the guts to take a step into the gaming industry?