Hey folks,
Wanted to give you guys an update about a few things. I received the impression that many of you wanted a new design for the website. However, a number of you wanted the old design as well. Well, I've managed to come across a compromise. A new design has been put up on the site, but you can change layouts at any time. Personally, I'm enjoying the new design a lot, but the old one isn't too shabby either. I had hoped to integrate the red color a bit more, though it really wasn't fitting in with the new design. I hope you like it nonetheless! The theme changer is toward the bottom of the page.
I'd also like to introduce the forums. These forums are new, so I encourage anyone who is interested to join. I do not expect them to grow at an exponential rate or anything, but hopefully in time, it can become a nice, compact community. It will really be up to you – the visitors – to make the forum something special. I do plan on changing it a bit, and making the necessary corrections/additions, but I think it will do for now.
Once again, I encourage anyone who is interested in the forums to join!


The latest European Mario Kart press release has confirmed that some type of communication – whether it be voice or text – will be one of Mario Kart Wii's online features.
"In addition to all this a new Wii Channel, the Mario Kart Channel, will also be launched with Mario Kart Wii. Players will be able to monitor their ranking against others with data compiled from races completed online as well as also access and share Ghost Data to download. Why not see if your friends are playing by checking their status or even better still set up a room in which you can chat to them before a race starts? Players even have the possibility to join in on their friends races in progress as a spectator and jump into the race when the next course launches. Through this channel, users will be exposed to a host of new online features allowing them to join a community of racing fans from all over the world as well as participate in special worldwide events organised by Nintendo."


Cambridge, UK. 20th February 2008. David Braben's Frontier Developments ("FrontierTM"), one of the games industry's leading independent developers, today announced its first title for WiiWareTM – LostWindsTM; a high quality, enchanting adventure bursting with new gameplay ideas that embrace the innovative controller of the Wii™ .
Built with Frontier's in-house 3D game-engine technology LostWinds puts "the power of the wind in the palm of your hand" as you wield the awesome powers of Enril the wind spirit – from raging tornados to the gentlest breeze – to guide and protect Toku, a young boy who is the only one who can help you release the curse placed upon the world of Mistralis by evil Balasar. Mistralis is a stunningly presented, magical land full of wonder and intrigue that bursts to life with your every action and exploration. The game's novel, playful control mechanism lets you use Enril's elemental powers to help Toku in your quest to overcome Balasar – powering his jumps and glides through Mistralis' different regions, buffeting and smashing enemies, and solving puzzles.
"LostWinds is an innovative game, and an exciting project for many reasons," commented David Braben. "Not least the fact that it's one of the large number of excellent concepts that have arisen through our long running internal forum discussions on game ideas. Frontier is packed full of talented game enthusiasts, and contributing creative ideas and feedback is actively encouraged. WiiWare offers a perfect extra outlet for that creativity, and I hope that LostWinds is the first of many games that will follow this process."

More details on LostWinds can be found at www.frontier.co.uk/games/lostwinds.

LostWinds will be available exclusively via WiiWare.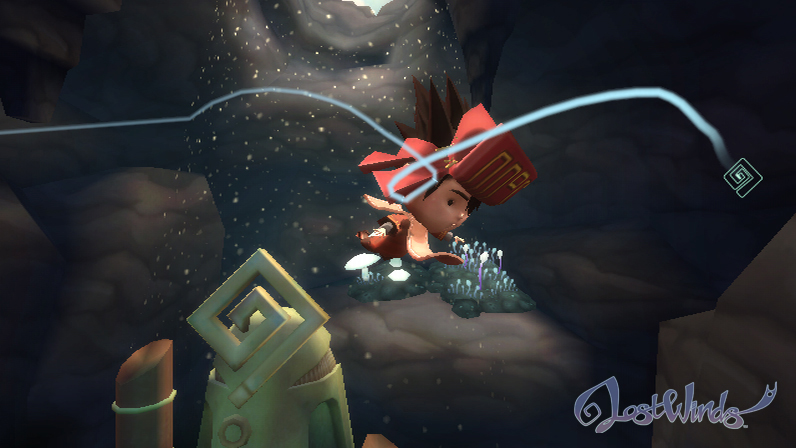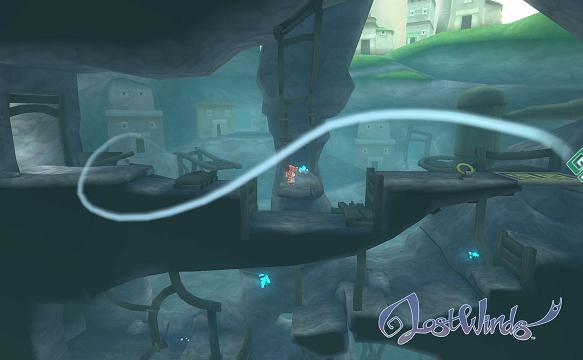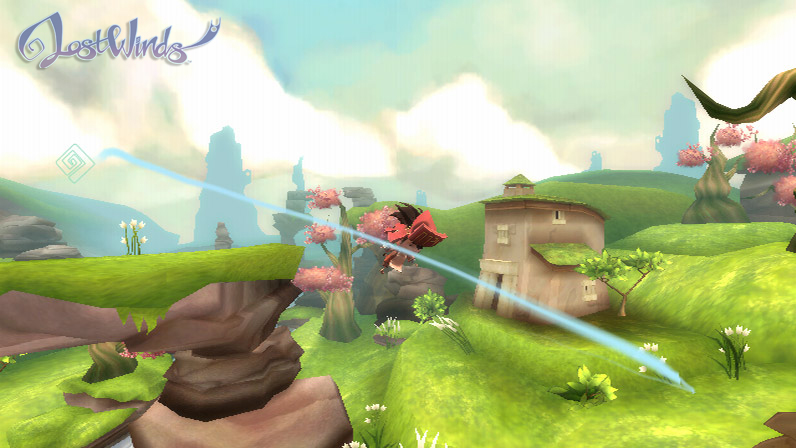 Choro Q Wii (Wii, Takara Tomy): 7 / 6 / 7 / 7 – (27/40)
Simple Wii Series Vol. 5: The Block Kuzushi (Wii, D3): 5 / 5 / 5 / 5 – (20/40)
Simple Wii Series Vol. 6: The Wai Wai Combat (Wii, D3): 6 / 6 / 6 / 7 – (25/40)


WiiWare, Wii Fit, Super Smash Bros. Brawl Shown at Game Developers Conference

REDMOND, Wash., Feb. 20, 2008 – The Game Developers Conference in San Francisco attracts the top creative minds in the video game industry. With that audience on hand, Nintendo announces news that reinforces its commitment to provide entertaining and enriching experiences for veteran and new gamers alike. WiiWare™, Nintendo's new downloadable game service, launches May 12 and expands development opportunities for developers the same way Wii™ expanded the world of video game players. Wii Fit™, the upcoming title for Wii, launches May 19 and introduces the Wii Balance Board™ peripheral. And Super Smash Bros.® Brawl draws in fans of all kinds.

"We are excited to participate in the Game Developers Conference this year to share with developers and consumers alike our upcoming unique services and products," said Cammie Dunaway, Nintendo of America's executive vice president of Sales & Marketing. "We are hopeful that they will appreciate our offerings of WiiWare, Wii Fit and Super Smash Bros. Brawl, which represent a trio that will continue to attract new players to the world of video games."
At the conference, Nintendo speakers will outline a number of plans for the coming months on their respective panels:


North America
– WiiWare: May 12th
– Wii Fit: may 19th
Europe
– Mario Kart Wii: April 11th
– Wii Fit – April 25th
I'm pretty shocked about the WiiWare date, to be honest. I expected it to come out in March sometime, since it seemed as though most developers were ready to provide the service with content.
Reggie has confirmed in an interview with IGN Wii that Wii Fit will cost under $100 in North America and that there are over 10 games in development that will utilize the balance board.


– Takahashi is producing the game
– Game was originally going to be action-based
– There will be over 300 different weapons in the game, and you won't be able to get them all or even see them all in a single playthrough
– Tons of customization and freedom
– Higher difficulty levels available after you complete the game


Wii:
Dragon Quest Swords: The Masked Queen and the Tower of Mirrors: 7.75, 8
Winter Sports: The Ultimate Challenge: 6.5
No More Heroes: 6, 6
Samurai Warriors: Katana: 6
Sonic Riders: Zero Gravity: 6
Nitrobike: 4.25
NDS:
Advance Wars: Days of Ruin: 8.75, 8.75
Apollo Justice: Ace Attorney: 8, 8.5
RUMOR – Microsoft working on a controller with motion sensing
Even though the motion sensing controller is a rumor, the possibility of a new controller brings about many questions. How well would Microsoft be able to implement the motion capabilities? Would the novelty of the Wii controller be considered less innovative with a competitor on the market?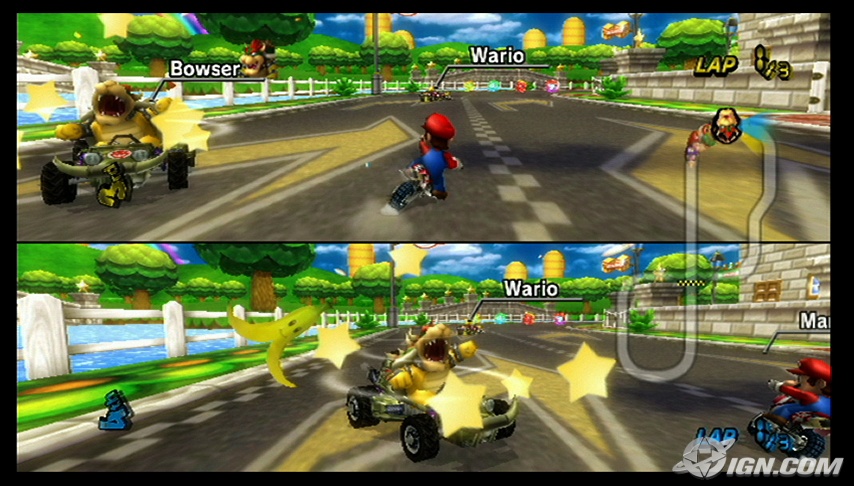 -Classic controller, GC controller, nunchuck+Wiimote.
-Each character has six vehicles from the start (3 karts and 3 bikes).
-Snaking is harder.
-New Items: POW box and a cloud.
-Warning sound in the speaker for when you are about to be attacked
-Second player can play online through split-screen.
-Mario Kart Channel is in game only, but that can change.
-Tons of statistics for every profile.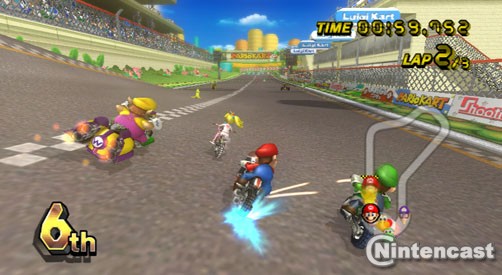 Although the information is probable, it is unclear as to where the source originally found this information, so I'd consider the details below rumors for the time being.
– D.K's Snowboard Cross: halfpipe board, great for tricks
– Miis will be spectators in the background as well
– Koopa Troopa will be a playable character
– Coconuts Mall has players driving around a huge mall with multiple routes
– D.K has a new go-kart.
– Names hover over players during online play
– Motorcycles will be playable online as well